Germany is divided into sixteen federal states, each with its own culture, dialects, cuisine, natural landscape, and other distinctions. The greatest way to see Germany is to visit some of the country's most magnificent and picturesque national parks.
Here are 10 of Germany's beautiful national parks, well-known for protecting the country's natural greenery, flora, fauna, and wildlife. These are places you should visit during your backpacking trip to Europe.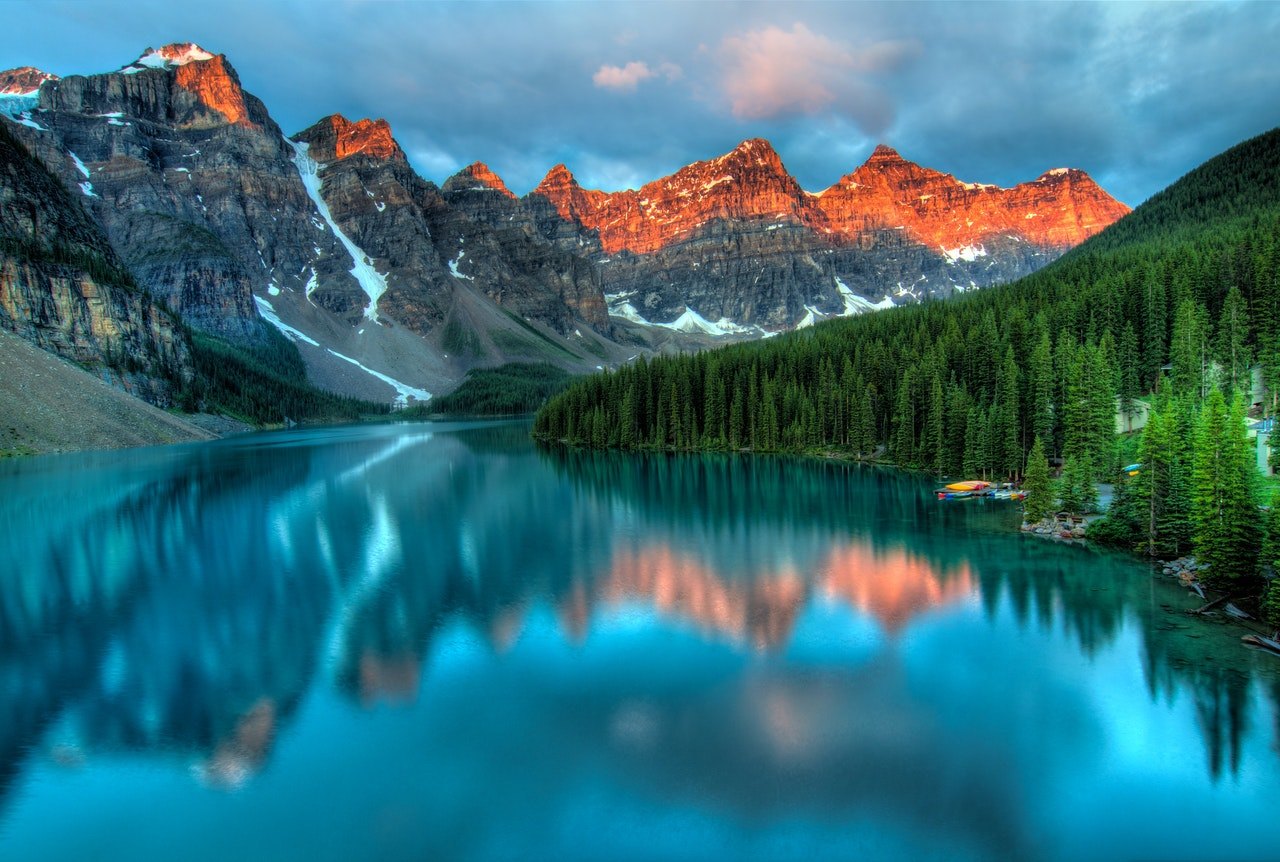 Hamburg Wadden Sea National Park
In the north of Germany, the Hamburg Wadden Sea National Park surrounds a tiny series of islands in the Elbe Estuary, located off the coast of Cuxhaven. Around 12,000 hectares of mudflats make up the nature reserve.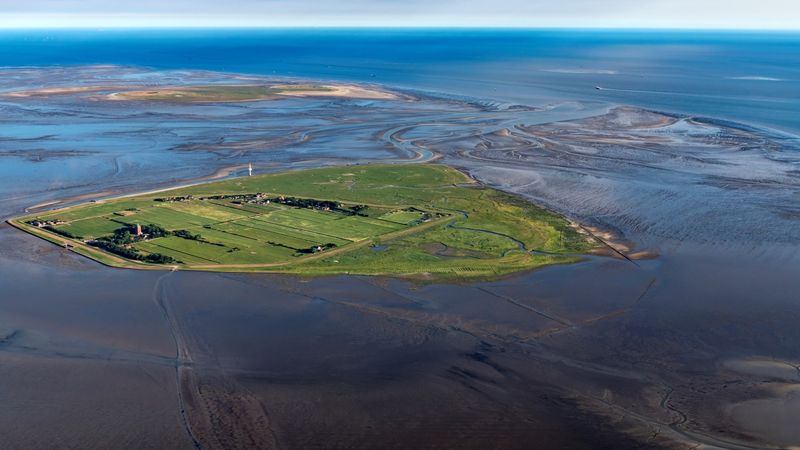 The area is also culturally diverse, with the history of the island of Neuwerk, which has been tied to Hamburg since 1299, being particularly fascinating. The fortified tower on the Elbe estuary offers a glimpse into this historical past, originally built as part of a pirate defense.
When the tide is out, tourists can take a trek or a carriage ride on the mudflats, where they can see enormous colonies of sea birds while exploring the pristine nature on and between the islands. You'll adore this lovely national park, which takes you through magnificent coastline scenery!
Berchtesgaden National Park
Berchtesgaden National Park, one of the oldest conservation areas in the Alps, is known for its breathtaking mountain scenery, lush green forests, and picturesque lakes. The only German national park in the Alps is a wonderful haven for travelers who enjoy life and want to fill their days with activities, any time of the year.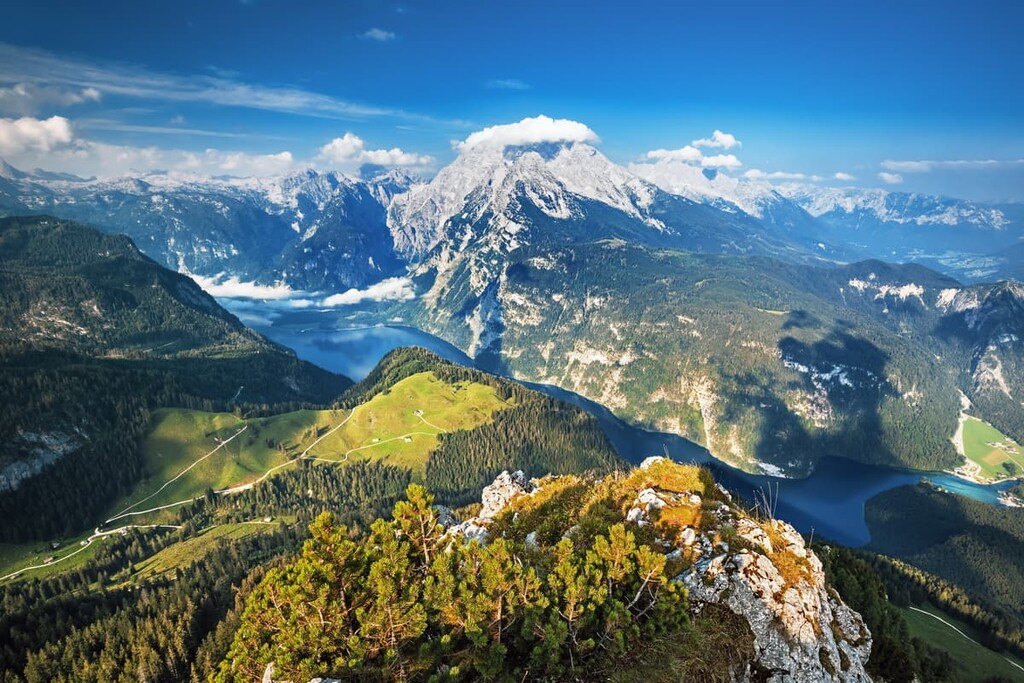 Rustic mountain chalets are ideal for unwinding after a tour of 260-kilometer-long pathways or steep mountain routes or a day on the snowy slopes on skis. In the mountains, there's a high possibility of seeing an ibex, marmot, golden eagle, and other native animals, as well as a diverse range of plants, some of which are unique.
Paragliding or taking a trip to Mount Watzmann, which reaches a height of 2,713 meters, will appeal to tourists who enjoy flying high. Those less adventurous might visit interesting gorges like the Wimbachklamm and admire their waterfalls.
Eifel National Park
Sublime beech forests, gurgling brooks, and knotted oak woods can all be found in the Eifel National Park. There is no better place in western Germany to get close to nature than here, with innumerable varieties of flora and fauna to enjoy. In addition, visitors can check out one of the most beautiful German castles.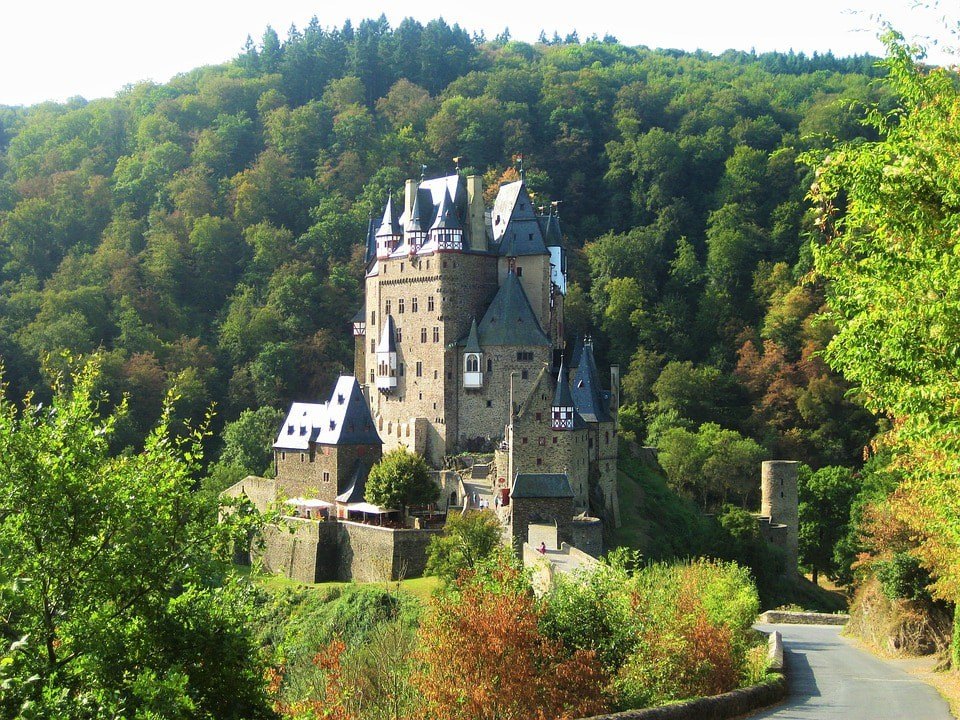 The park is home to more than 2,170 endangered plant and animal species. Beavers create lodges in pristine pools of water, wildcats hunt mice, and kingfishers enjoy the national park's natural beauty. Rare orchid species bloom in woodland clearings in the park's south, and unique birds of prey like eagle owls and kites can be spotted hovering on the thermals.
Tourists to the International Dark Sky Park can look up into space at night and see a lovely clear picture of the starry sky since the natural location is protected against light pollution. If visitors want to discover more, they can walk the Wilderness Trail, take a ranger-led tour, or visit the National Park Visitor Centre.
Hainich National Park
World history collides with nature's marvel in the Hainich National Park, a UNESCO World Heritage Site. The former military exclusion zone has recently been transformed into Europe's largest uninterrupted expanse of mixed deciduous forest.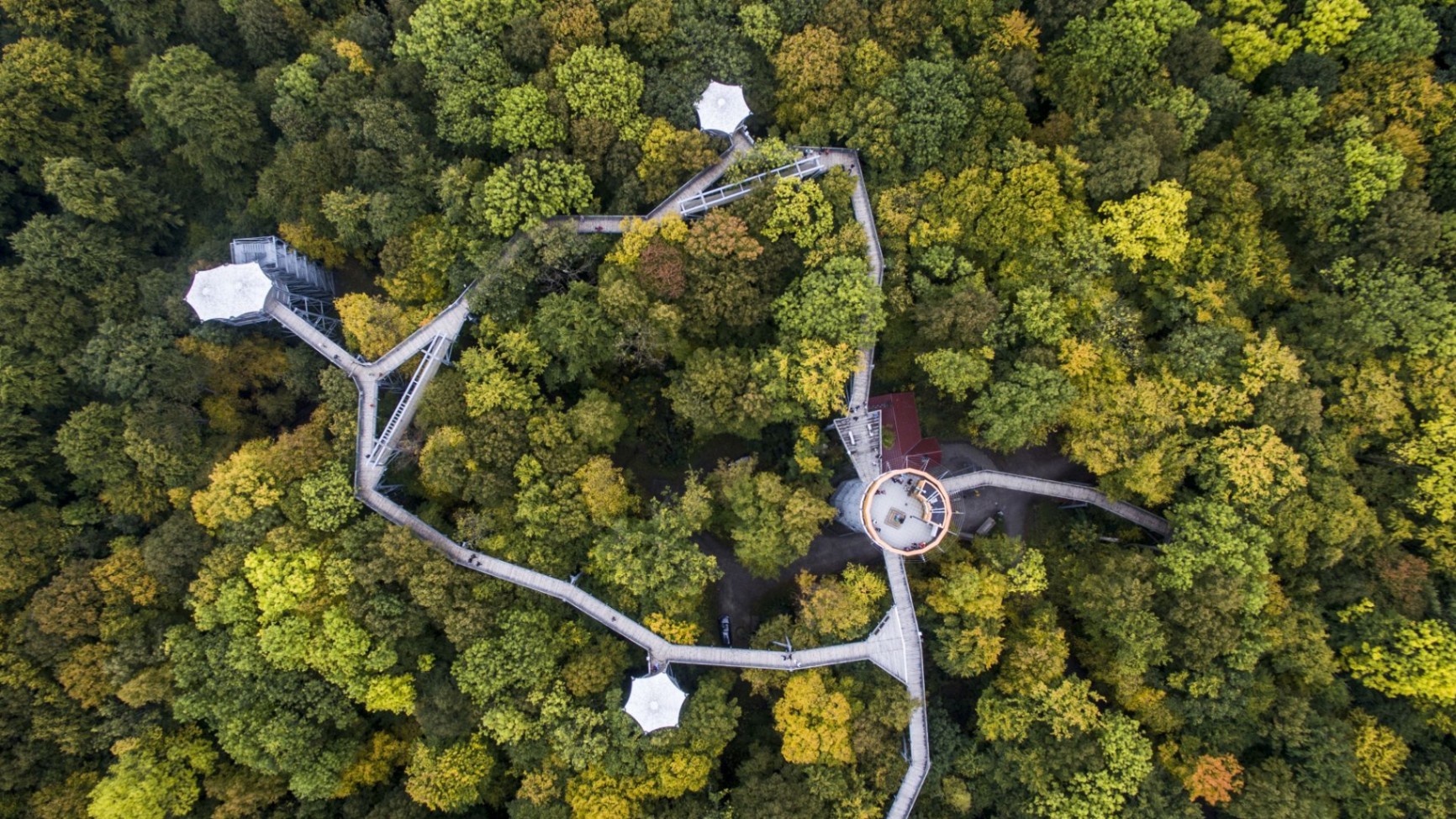 One of Germany's wild old beech forests can be found here. Visitors can also explore this old woodland in a variety of ways. A sleigh ride is strongly suggested in the winter, while in the spring, summer, and autumn, the well-marked hiking routes or the 44-meter-high Thiemsburg treetop trail are quite appealing.
Another popular attraction is Hütscheroda Wildcat Village, which allows visitors to watch the animals eat breakfast or admire the sight of the Rhön Mountains, Wartburg Castle, and the Thuringian Forest from a 17-meter-high platform.
Harz National Park
This national park is found in Germany's most northern low mountain range. It is a famous year-round tourist attraction in Saxony-Anhalt and Lower Saxony because it combines ancient stories and rough terrain.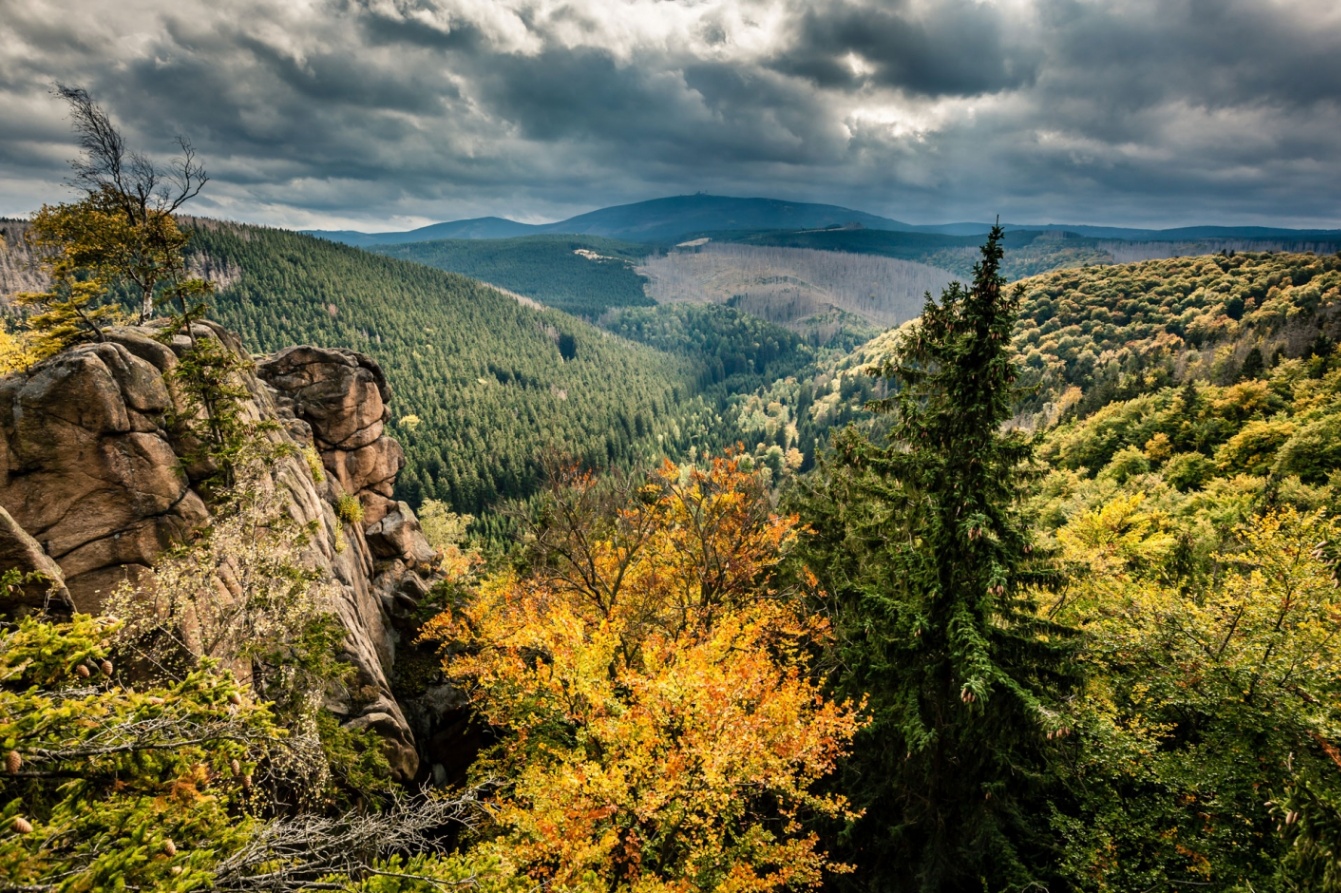 The peak of Mount Brocken in Saxony-Anhalt, at 1,141 meters in the middle of the Harz National Park, is frequently shrouded in mist, inspiring many witch-related myths and legends. For instance, on the Goethe Trail or the Harz Witches' Trail, legendary woodlands and enigmatic moors can be explored or even traversed on a relaxing journey on the Harz narrow-gauge railway.
Mountain bikers may zoom down narrow routes and through rugged pathways, while wildlife lovers can get up and personal with red deer, black woodpeckers, and wildcats during organized feeding sessions and visits.
Jasmund National Park
The old beech forests dating back over 700 years that exist on the Stubnitz plateau and are protected by UNESCO are one of the primary highlights of this national park in Mecklenburg-Western Pomerania, which is also home to the chalk cliffs reaching heights of up to 117 meters.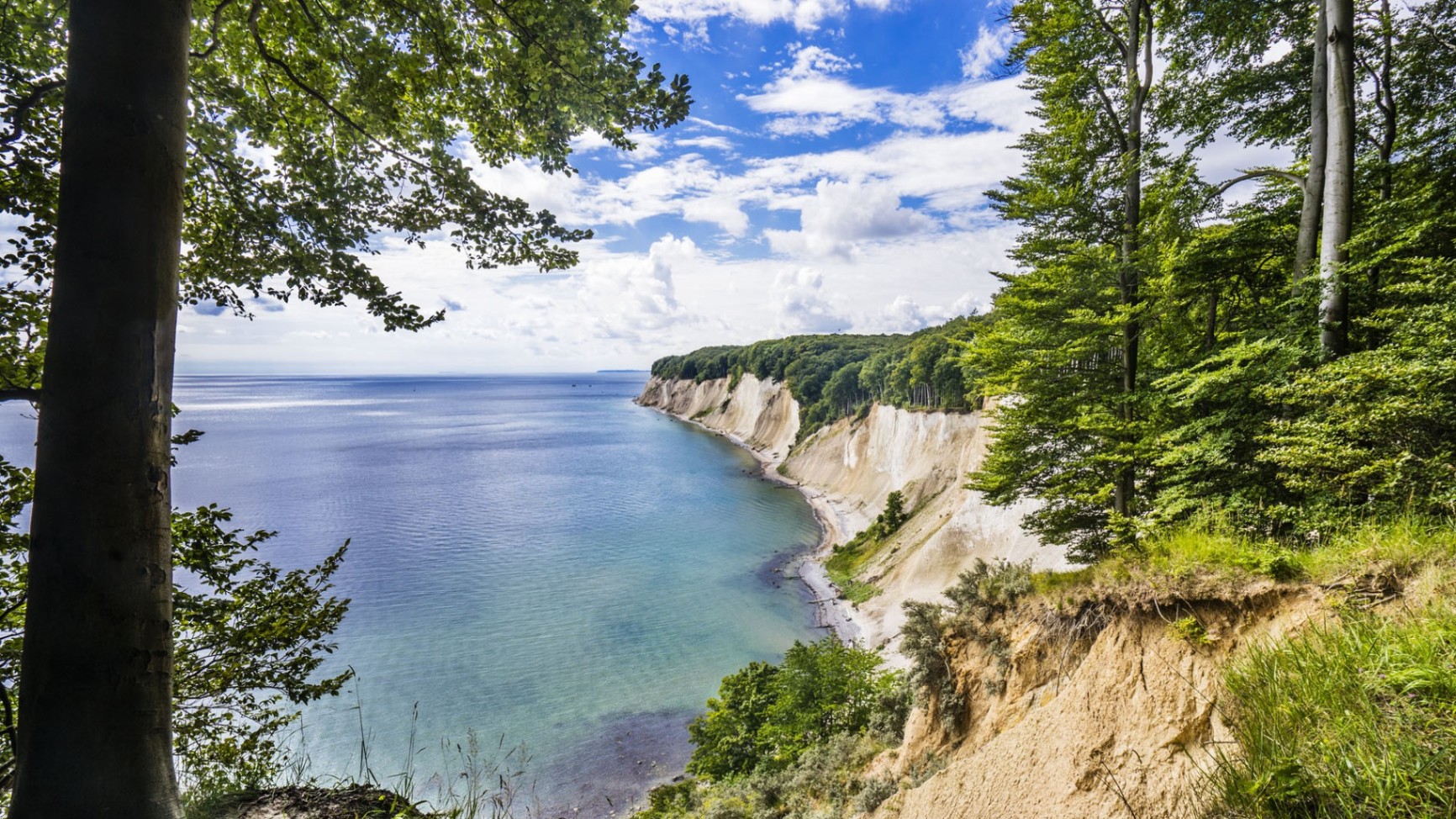 Many unique species can be found in Jasmund. In the meadows, about 1,000 different sorts of bugs scurry around, protected orchid varieties like the lady's slipper bloom, and white-tailed eagles can occasionally be seen soaring in the sky.
The natural environment may be explored on foot or by bike. One hiking track extends several kilometers and heads right to the stunning rough coastline, with spectacular views of green trees, the deep-blue sea, and white cliffs. About 200 years ago, the chalk cliffs on Rügen's Jasmund peninsula inspired painter Caspar David Friedrich.
Müritz National Park
The Müritz National Park is located to the east of Lake Müritz, known for being the biggest lake in the Mecklenburg Lake District in northeast Germany. It has over 130 lakes, ancient beech forests, and strange moors.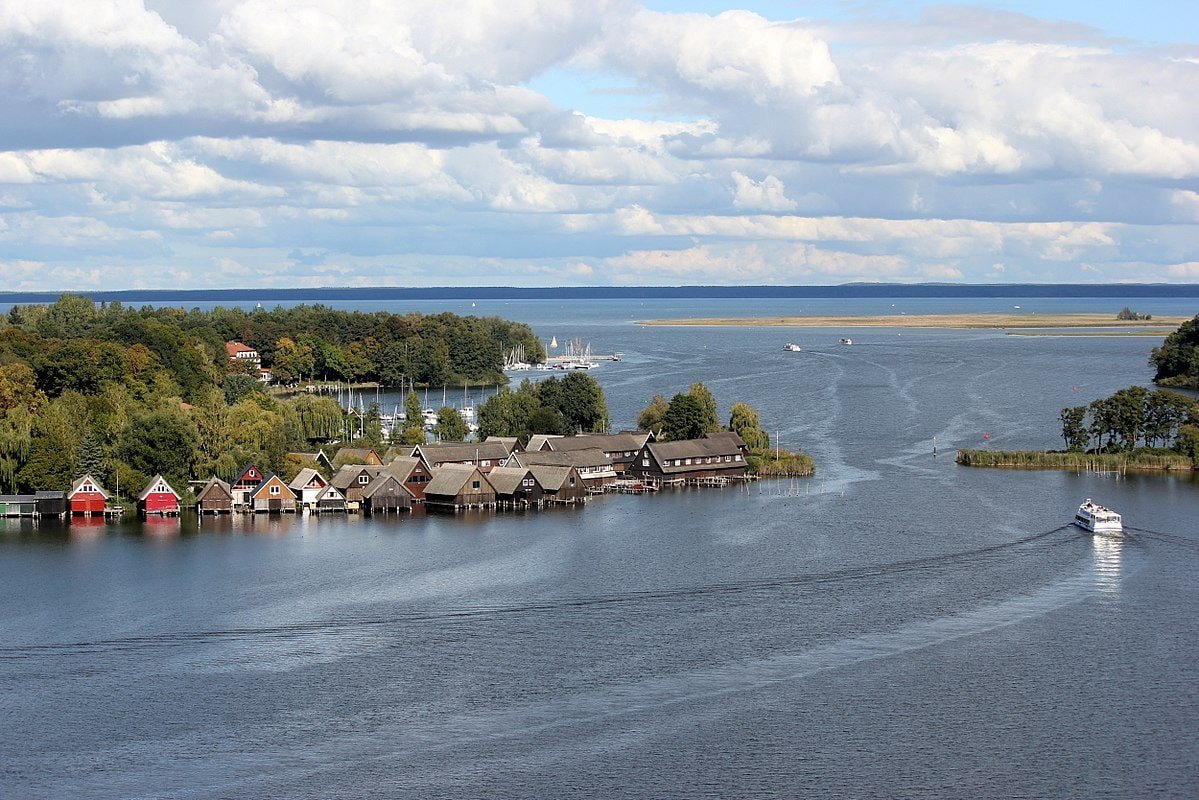 This breathtakingly gorgeous natural region serves as an essential nesting place for huge birds that are endangered or have already been dead in other locations, making it a perfect site for nature enthusiasts and birdwatchers. Visitors may be lucky enough to see ospreys, white-tailed eagles, and cranes up close while out on a bike ride, trek, or canoe trip.
Furthermore, there are hikes specially designed for this in the national park's eastern reaches. Many visitors are likely interested in the Heinrich Schliemann Museum in Ankershagen, which is dedicated to the famed archaeologist's life and work. Waren, with its historic district and steamboat rides, is also popular with tourists.
Bavarian Forest National Park
The Bavarian Forest National Park, established in 1970 as Germany's first national park, joins the nearby Šumava National Park in the Czech Republic to form Central Europe's biggest uninterrupted expanse of woodland.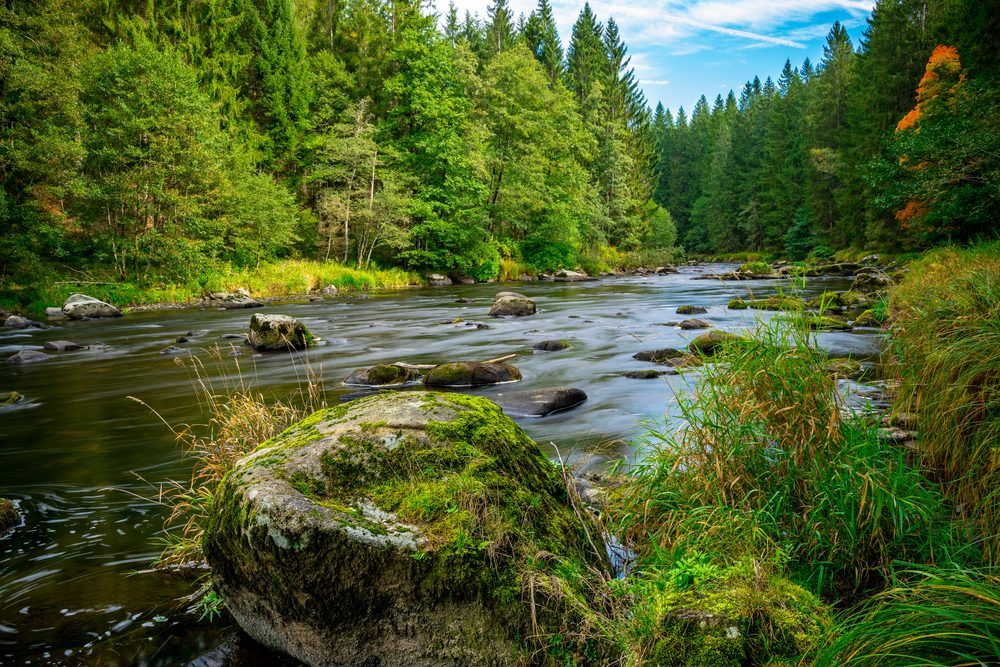 Hiking trails, cycle pathways, and skiing trails stretch hundreds of kilometers, allowing visitors to experience this natural region that has been left to expand without human intervention. The treetop trail is only one of the many exciting adventure trails offered, and a view of the Alps is available regardless of which route tourists choose.
The wooded low mountain scenery, with its intriguing moors, crystal-clear streams, and the Rachselsee glacier lake, provides the ideal home for native creatures such as Ural owls, eagle owls, wood grouse, and otters. Anyone interested in learning more about the national park's history or discovering some noteworthy facts and figures can visit one of the park's museums or information centers.
Black Forest National Park
The immense Black Forest National Park's wild splendor attracts visitors in large numbers. The rich green forests of this nature reserve are begging to be explored, displaying the wild side of nature and providing far-reaching views. But it is the fact that nature is allowed to run wild in this national park that makes it genuinely unique.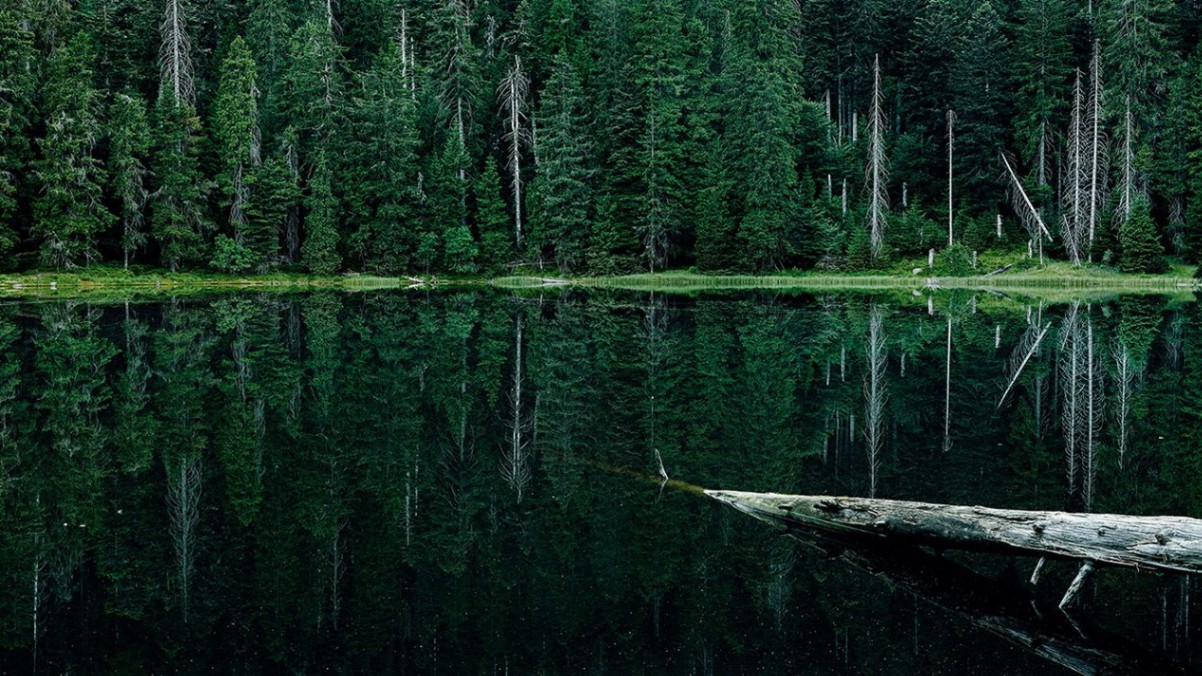 From its mountains, which reach heights of over 1,000 meters, this 10,000-hectare natural reserve in Baden-Württemberg offers stunning views far into the distance. In fact, some places have been permitted to naturally develop for more than a century with no human interference.
The peregrine falcon, the world's fastest bird, and the pygmy owl, Europe's smallest owl, call this undisturbed natural environment home. Visitors can learn about the forest and its inhabitants through various excursions and events. There are also numerous sporting activities available.
Hunsrück-Hochwald National Park
Set in the middle of the Saar-Hunsrück Nature Park, Germany's newest national park features beech trees, magical moors, and wildcats against a breathtaking alpine landscape. The Hunsrück-Hochwald National Park in Rhineland-Palatinate and the Saarland has a rough edge— thanks to rocky ridges and weathered boulders in the forests.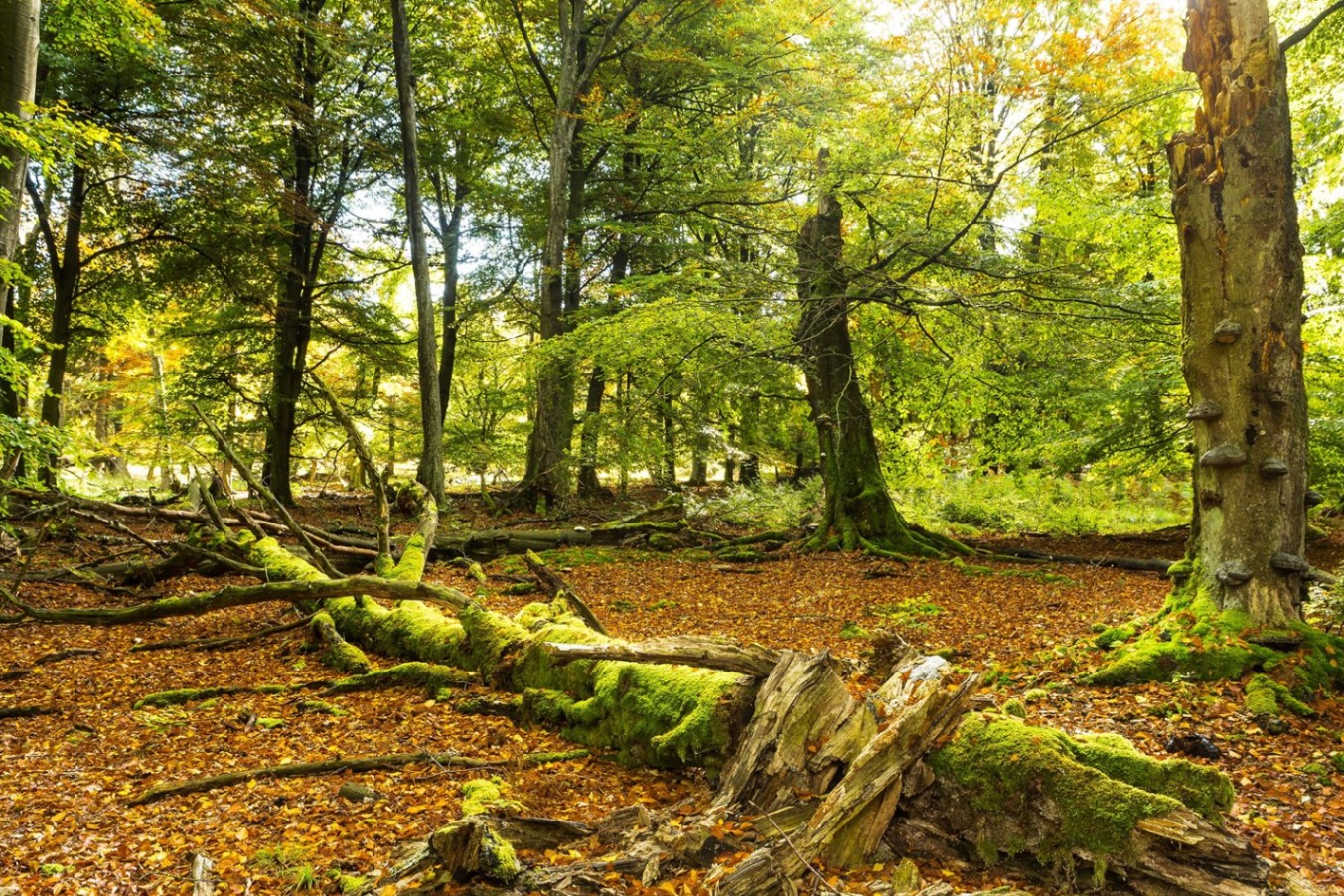 There are numerous activities to keep visitors engaged here, including ranger-led excursions and walks along the Saar-Hunsrück-Steig, a scenic 410-kilometer path that passes by gorgeous lakes, charming valleys, and stunning views.
On the German Gemstone Route, curious geologists can go on a quest of exploration. History fans can marvel at Celtic relics such as the hillfort at Otzenhausen, while wildlife lovers admire the wildcats and wolves in their outdoor enclosures.
Conclusion
Germans love nature, so it's no surprise that the country's 16 federal states are dotted with national parks—some mountainous, others coastal, all breathtaking—that protect landscapes and species for us to be left in awe!
Before setting your itinerary, you may consider these beautiful and popular national parks on your next trip to Germany.