Tired of carrying cash when shopping or dining? Looking for a credit card that offers the convenience of cashless transactions and special perks like rewards points and insurance?
A Kotak Bank Credit Card will cater to your needs, whether you want to use it for shopping, travel, dining, movies and more… Kotak Bank offers a range of cards for you to choose from. These come in both Mastercard and Visa, allowing you to enjoy countless perks and rewards.
Here we'll focus on the features, benefits, fees and requirements for the Urbane Gold Credit Card. Read on to find out how you can apply for a Kotak Bank credit card.

Kotak Bank Credit Card Features & Benefits
To better understand the features and benefits of a Kotak Bank credit card, let's take a closer look at the Urbane Gold Visa card.
It's so easy to reward yourself using the Urbane Gold Visa Credit Card. Whenever you use it for your daily needs and retail shopping amounting to Rs 100, you earn 3x points! 
Take note that every for 1000 rewards points, you can redeem Rs 75. Collect more points to get more exciting deals and redeemable prizes. You'll also get Rs 2,000 BONUS points as a welcome gift.
Use the Kotak Bank Urbane Gold Credit Card to receive 4 free PVR tickets or 10,000 rewards points. All you have to do is spend Rs 1,000,000 in a year to earn these freebies! The PVR tickets can be used for any day, any show and are transferable.
Reward points can also be redeemed for Airtickets and Airmiles. This will ease your travel expenses if you're constantly flying for business or pleasure. Earn just as many rewards for every Rs 100 spent.
For enhanced security, the Kotak Bank Urbane Gold Credit Card comes with Urbane Shield, giving coverage amounting to Rs 50,000 against fraudulent usage up to 7 days pre-reporting. You can easily report a stolen card to deactivate your card and prevent unauthorized use.

Applying for a Kotak Bank Credit Card
It's unbelievably easy to apply for a Kotak Bank credit card. You can simply go to the Kotak Bank website and apply online in 3 quick steps. The process is simplified to save time and you'll get instant in-principal approval if you meet the requirements.
To be eligible you must be in the age bracket of 21 years to 65 years, a resident of India and earning Rs 3 Lakh and above per annum. It may also help if you are an existing Kotak Bank customer. Provide essential information like net income per month, employment status, residency and date of birth.
Supporting documents are also required for validation. You may be asked to present copies of you ID, salary slips, recent ITR, bank statement, proof of residency and more.
If approved, the bank will determine your credit limit based on your income, spending and credit-worthiness. This may be anywhere from Rs 10,000 to Rs 300,000 +.
Kotak Bank Credit Card Fees and Charges
First of all, you must keep in mind that, like any other credit card, this one comes with a 3.5% interest charge. In order not to pay this, you must ensure that you are responsible and do not keep any outstanding balance. 
You also must pay a once-off joining fee of Rs 1999.
If you want to withdraw cash from an ATM, make a transfer, call a draft, or choose cash advance, it will cost you Rs 300 per Rs 10,000 or part thereof.
In the case of the Urbane Gold credit card, the main fees include:
Interest Rate: 3.50%
Annual Fee: Rs 199 – can be waived the following year if you spend Rs 15,000 in a year
Supplementary Cards: Free
Cash Advance Fee per Rs 10,000: Rs 300
Late Payment Charge: Rs. 100 – Rs. 700 (depending on statement amount)
Bank Contact Info
If you would like to get in contact with the bank for help or to get more information, you can use the following details.
Head Office: Corporate Office 159-A, C.S.T Road, Kalina, Santacruz East, Mumbai, 400098, India
Bank and Credit Card related: 1860 266 2666
Customer Care: 1860 266 2666
Email: care@kotak.com
Nearest Branch: click here
Mail: Kotak Bank, P.O. Box: 16344, Mumbai – 400013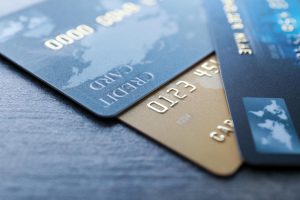 Summary
Overall, a Kotak Bank credit card, particularly the Urbane Gold Visa card, is perfect you if you're looking to have financial flexibility whilst earning rewards on your spend.
So what are you waiting for? Enliven your lifestyle and apply for this premium credit card in 3 easy steps. Visit the Kotak Bank website for more information.
Note: There are risks involved when applying for and using credit. Consult the bank's terms and conditions page for more information.