If you are looking for a flexible every day credit card that rewards you for what you spend, then an SBI credit card might be for you. SBI Credit cards have a BONUS rewards points system as well as exclusive perks and pretty good discounts on stuff you might already be purchasing.
SBI has a comprehensive selection of credit cards under their belt, making sure that each offering fits your needs and lifestyle. One of their most beginner-friendly offerings includes the SimplySAVE SBI Credit Card (available in Mastercard and Visa). Accepted worldwide, this credit card provides all the basic functions of a regular credit card with the exception of offering flexible payment terms and an exceptional rewards points program.
Figure out what is important to you before you get into the game of applying for any credit card. You should weigh things like interest, payback terms and rewards points. Our ediitors have looked into the SBI SimplySAVE credit card and dug up some details. Read the information below before deciding whether or not this card is for you.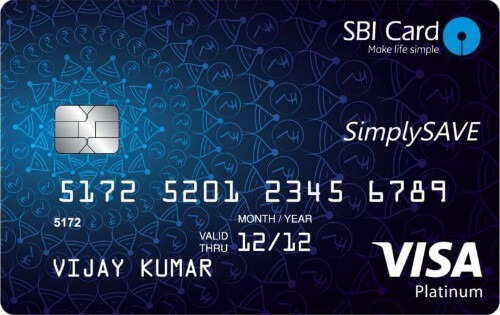 SBI Credit Card Features and Benefits
With an SBI Credit Card in your arsenal, you can gain maximum savings from all of your purchases. You can read further below to find out how you can apply for an SBI Credit Card. But before you decide whether or not to apply apply let us give you a breakdown on what you need to know about the the SimplySAVE SBI Credit Card.
Firstly, you get to enjoy an excellent rewards program where you earn 10 reward points for every ₹ 100 spent on dining, movies, department stores and grocery transactions. For all other purchases, you earn 1 reward point. You can even receive 2,000 BONUS reward points if you spend ₹ 2,000 in the first 60 days.
To up the ante, you can even get 100 cash back on your initial ATM cash withdrawal. It's always cool to get rewarded for things. Once you have accumulated a wealth of rewards points, make sure you redeem them for top-of-the-line gadgets, appliances, shopping e-vouchers, watches, and much more!
With their Flexipay program, you can easily convert your transactions using their monthly instalment plans. You can choose to pay from 6, 12, or 24-month options with a low interest rate. To top it all off, you can get freedom from paying the 1% fuel surcharge at any petrol pump.
What are the Fees for an SBI Credit Card?
To better understand the SBI Credit Card fees, let's keep it simple and focus on the SimplySAVE SBI Credit Card once more. One of the main fees that comes with owning the SimplySAVE SBI Credit Card includes the annual membership fee of ₹ 499. Meanwhile, supplementary cards for family members above 18 are free of charge.
Some fees you might want to consider are the monthly finance charge of up to 3.35% and the cash advance fee of 2.5% of the transaction amount for local transactions and a 3% charge for international transactions. There is also a late payment charge ranging from ₹ 100 to ₹ 950 depending on your total amount due.
Overall, requesting the SimplySAVE SBI Credit Card is definitely worthwhile if you're looking for perks, discounts and a fantastic points program that rewards you for using your credit card.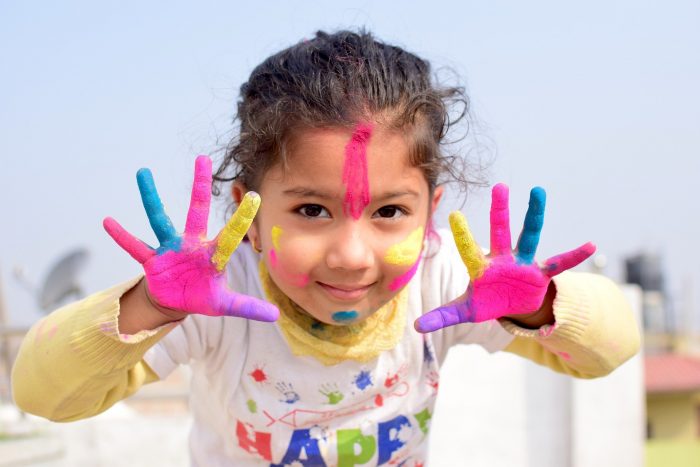 How To Apply For An SBI Credit Card
Applying for the SimplySAVE SBI Credit Card is quite simple. All you need to do is submit your application via the online form on their website and you can upload your required documents there as well. In just a few minutes, you can determine if you are eligible for a specific credit card.
Some of the main requirements include being between aged 21 to 60 with a minimum monthly salary of ₹ 18,000. You must also present the following documents: valid ID, proof of income, proof of address, PAN card, and a passport-sized photo.
The bank's application process can take up to 21 days. Their assessment will determine your eligibility for a credit card. If approved, they will let you know about your credit limit based on the supporting documents you have provided. To check the status of your application, simply visit the SBI website and input your reference number.
How to Contact SBI Bank India
Head office
SBI Card, Correspondence Department,
DLF Infinity Towers, Tower C, 10-12 Floor, Block 2, Bldg 3,
DLF Cyber City, Gurgaon
122002, Haryana, India 
Telephone: 1800 180 1290
Note: There are risks involved when applying for and using a credit card. Consult the bank's terms and conditions page for more information.