Amritsar is the cultural and religious epicenter of India's northern state of Punjab. Sharing its western perimeter with Pakistan, this city hides tales of patriotism and history in its lanes.

Giving due credit to its accessibility, Amritsar is one of the most famous weekend getaways. With a domestic airport and an established railway network, the town is well-connected to the major cities in India.

How to Spend 48 Hours in Amritsar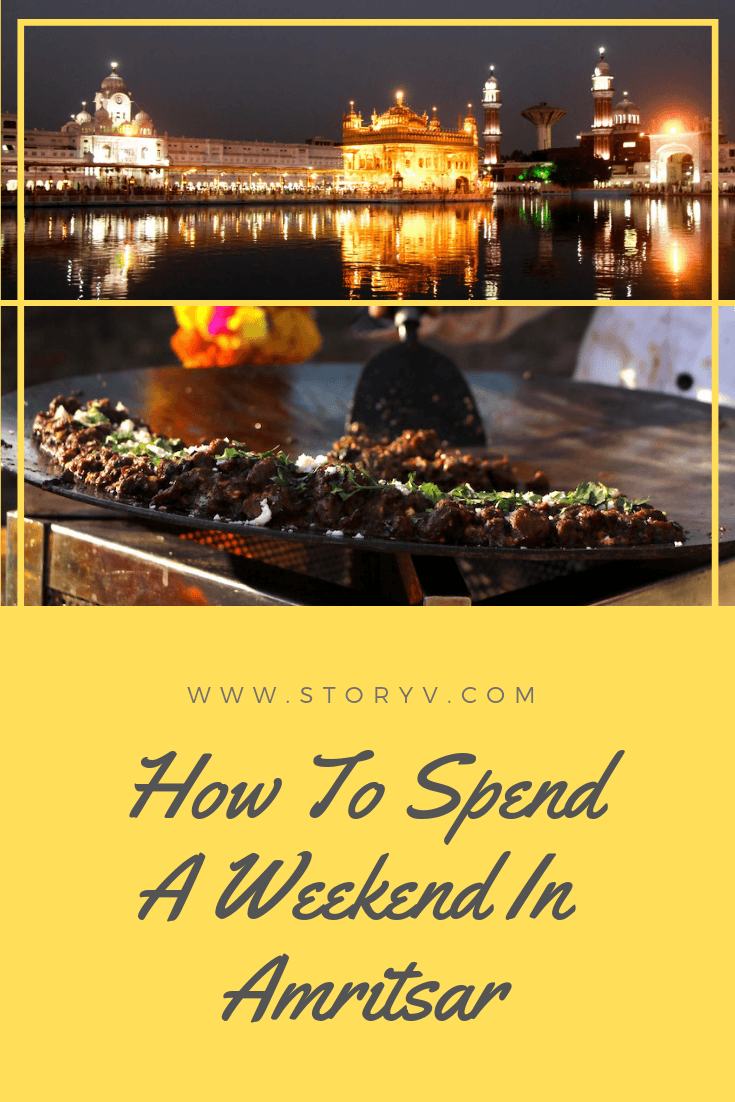 If you're planning to spend two days in this spiritual capital, here's an ideal itinerary to follow. …

Day 1

Golden Temple

The Golden Temple, also known as Darbar Sahib or Harmandir Sahib is the highest-order pilgrimage for the Sikh community in India. The history of this Gurudwara can be traced back to 1577. Suffering years of atrocities at the hands of Mughals and some other Muslim rulers, the temple received its gold foil sanctum in 1830; hence the name.

The best way to witness Amritsar at its glory is to start early in the morning. Reach the gurudwara at 6:00 AM to commence your day with a holy dip at the sarovar. After paying your respects at the darbar, you can spend a few hours doing some service and relishing the delicacies (langar) made at the community kitchen.

Jallianwala Bagh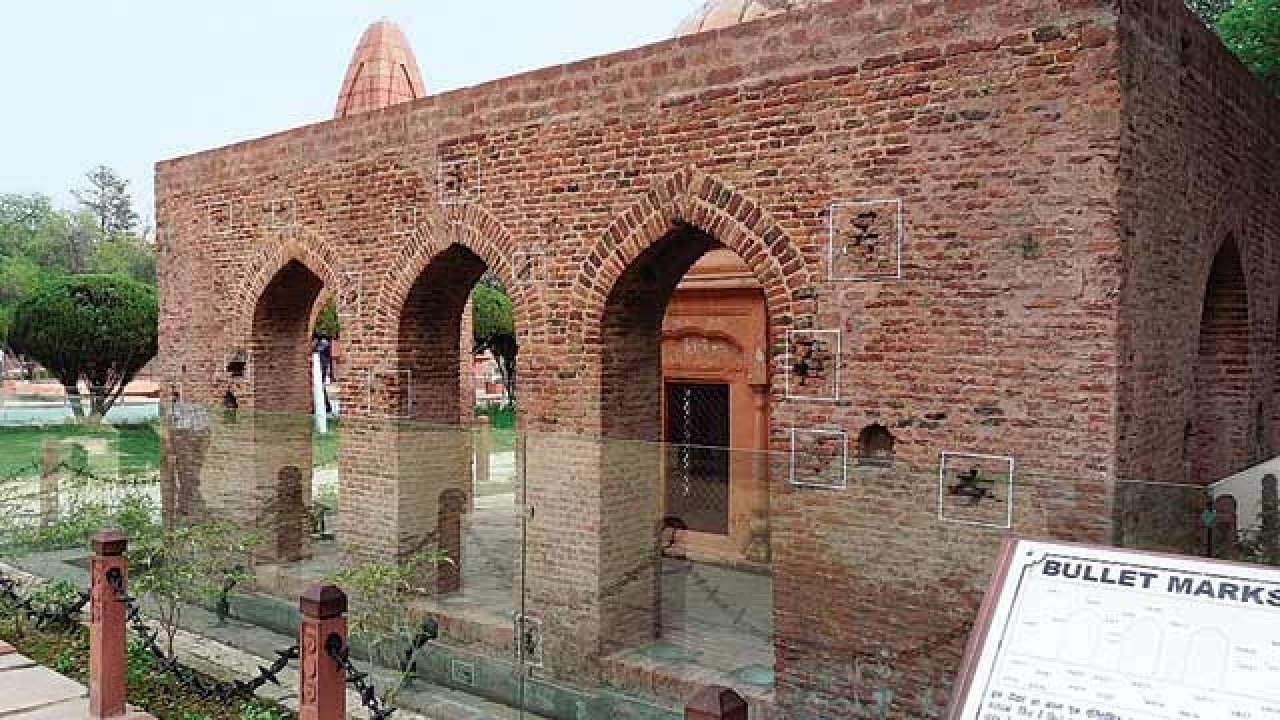 After filling your mind with spirituality and your belly with awesome food, Jallianwala Bagh and Museum is where you must head. It is at a walking distance from the Golden Temple.

Jallianwala Bagh has a notable and gut-wrenching history etched on its walls. Today a national memorial, this public garden witnessed one of the most horrific massacres during India's Independence struggle.
In 1919, British Indian Army troops under Colonel Reginald Dyer's order fired several rounds of bullets into a massive crowd of Indians. Over thousands were killed and wounded. The bullet shots can still be seen on the walls of the garden. A small visit to Jallianwala Bagh will transport you to that black day.

Lunch near Ghanta Ghar Chowk
Punjabis are known for their love of food. So when you come to Amritsar, don't miss its specialties. After that emotion-stirring visit to Jallianwala Bagh, walk to this amazing dhaba that goes by the name of Bhai Kulwant Singh Kulchian Wale. Try their famous stuffed Amritsari Kulcha with Channa. Don't miss a tall glass of Sweet Lassi here. Thank me later.

Wagah Border

After lunch, Wagah Border should be your next stop. It is at an hour's distance from the main city center. You can hire a taxi or take a bus to reach the post.

The evening flag ceremony starts at 4:45 PM every day. To fix yourself a good spot, it is recommended that you get there by 4 PM. The 'Beating the Retreat' ceremony lasts for about half an hour.

After a high-power evening at the border, you should take some time to explore the dhabas at Fawwara Chowk and Town Hall. Here, you will get a raw glimpse of the real life in Amritsar.

Day 2

For the second day of your trip, start by stopping for a sumptuous breakfast at Kanha Sweets, Lawrence Road. I would highly recommend trying the Aloo Poori here. The food is to die for.

Religious Tour

Amritsar dates back to the 1500s. It has cradled several civilizations and communities for centuries. Consequently, there are some notable temples and mosques that you can see on a two-day trip. Mata Lal Ji Devi Temple, Durgiana Mandir, Hanuman Mandir, Jama Masjid and Khairuddin Masjid are the four spots to include in this tour.

Food Trail

Explore the bylanes of Amritsar in combination with its street food. The bazaars of the city are home to dhabas and stalls that have some of the most lip-smacking delicacies to offer.

Here's my list of places and food to try in Amritsar:

Fish Tikka At Makhan Fish & Chicken Corner
Sarson Da Saag & Makki Ki Roti At Kesar Da Dhaba
Knick Knacks at Ram Lubhaya Aam Papad Wala
Jalebis At Khubi Halwaai Katra Ahluwalia
Lassi at Ahuja Milk Bhandar
Kulfa at Hall Bazaar
Shopping Spree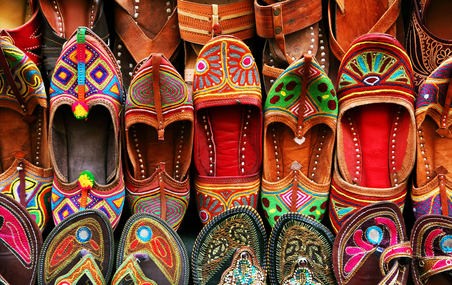 Amritsar is a delight when it comes to shopping. It is safe to call it Punjab's fashion capital. The best places to shop here are as follows:

Hall Bazaar for clothing, footwear, handicrafts and food items.
Guru Bazaar is famous for chunky and traditional jewellery.
Katra Jaimal Singh Bazaar for authentic clothing and the traditional Phulkari.
Trilium Mall for some high-end shopping for brand lovers.
Lahori Gate Market for Pashmina Shawls of Kashmir, cotton suits, and footwear.
So, this is how you can spend two days in Amritsar at a comfortable pace. With this itinerary, you will be able to soak in the cultural and religious vibe of the city, and enjoy your time here.

To gratify your experience, given below are some general tips to keep in mind while visiting Amritsar:

Best Time to Visit Amritsar: Amritsar witnesses a very hot summer. So it is best to visit during the months of November to March, when the weather is pleasant and you can comfortably explore the city.
Dress Conservatively: While you visit places of religious importance, it is best to dress conservatively. Don't forget to cover your head before entering a gurdwara.
Travelling Around the City: Transport is not a problem in Amritsar. You can find autos, rickshaws, buses and taxis that you can use to travel from one part of the city to the other.
Photography Restrictions: Some places may not allow you to take photographs. Please respect such instructions if mentioned.
Eating Out: While trying the street food, make sure you pick the dhabas and outlets that look clean and hygienic. Don't eat from the streets where the food is lying in the open in all the dust and dirt.
Follow this itinerary and tips to make you trip to Amritsar a memorable one. If you can stretch your stay, there are some other places such as the Gobindgarh Fort, Tarn Tarn, and Harike Wetland and Sanctuary, Pul Kanjari that you can explore.

A cultural, spiritual and patriotic affair with Amritsar will leave you craving more. Having visited the city twice in last five years, I still want to go back and explore more. Every trip offers a new experience in itself.

Make sure you absorb all of Amritsar's magic over the weekend and don't forget to share your experience.