Christmas is just around the corner. With all the Christmas shopping that needs to be done, it is the season to prepare for, right? A lot of people have family traditions when they celebrate Christmas. Some people grew up in a culture where decorating a tree and singing Christmas carols are part of their celebration.
However, when you tour around the world, you learn that cultures and traditions vary. And the different ways that people celebrate Christmas is a part of that! Many countries around the world celebrate the same holiday differently.
Though such celebrations around the world share the same central story, the traditions and decorations can vary greatly. From Christmas markets to caroling, there are many different ways to enjoy the holiday season. To further explain, here are how five different countries celebrate Christmas every year.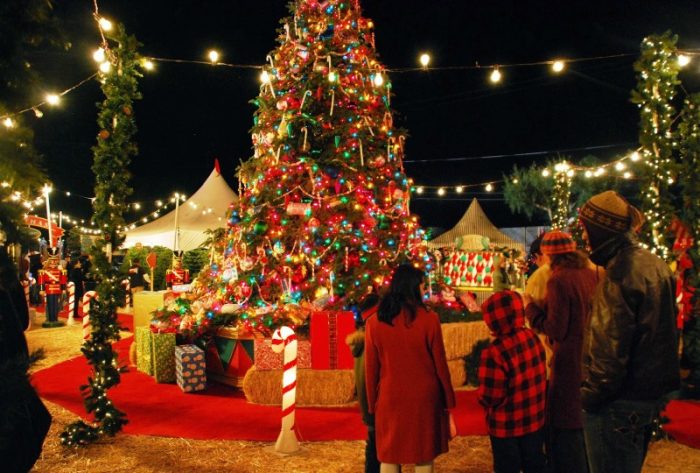 India
Christmas is quite a small festival in India compared to other religious festivals, due to the number of people who are Christians compared to those who belong to other religions. However, India still has more than 25 million Christians.
For Christians in India, particularly Catholics, midnight mass is an essential service. The entire family will walk to the ceremony, followed by a massive feast of various delicacies and curries. During this time presents are given and received. For the Christmas Eve Midnight Mass service, churches in India are decorated with Poinsettia flowers and candles.
Christians also put small oil-burning clay lamps on their homes' flat roofs in Southern India to show their neighbors that Jesus is the world's light. Christians in Goa hang giant paper lanterns between the houses on Christmas Eve, in the form of stars. This way, the stars float over you as you walk down the road. Also, the main Christmas meal is eaten on Christmas Eve and usually features roast turkey or chicken.
Australia
Christmas in Australia comes towards the start of the summer holidays. Kids have their summer holidays from mid-December to early February, so at Christmas, some people may even be camping. Most towns, cities, and schools also have candlelight services, with local bands and choirs helping perform the Christmas carols.
Because Christmas time is the middle of summer in Australia, the ideas of snow and cold winter nights in the carols are sometimes changed into more fitting words. Some original Australian carols are also available.
Madagascar
Madagascar is an island off Africa's east coast. So at Christmas time, it's very hot. Although holly, robins, and snow are traditional decorations, none of them exist in Madagascar. Most people go to Madagascar's Christmas Eve church service.
The afternoon services start at around 5:00 and last until after midnight. Different groups in the church perform songs and plays, especially children, celebrating Jesus' birth. Also, on Christmas Day, people also go to church. After the service of Christmas Eve or Christmas Day, churches give the people in the church sweets or biscuits.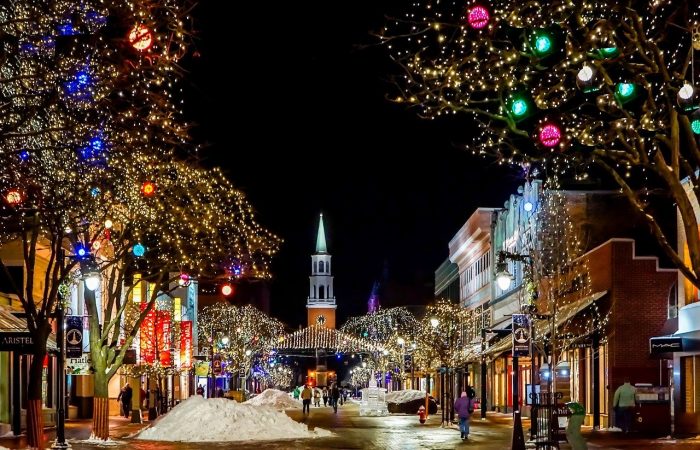 France
In France, the main Christmas meal, called 'Réveillon', will be eaten on Christmas Eve or early Christmas morning. This is served after people have returned from the church service at midnight. Dishes may include chestnuts, roast goose, roast turkey, oysters, foie gras, lobster, venison, and cheeses. A chocolate sponge cake log called a Noël bûche is usually eaten for dessert.
Egypt
Around 15% of people in Egypt are Christians. They are the only part of the population that, as a religious festival, truly celebrates Christmas. Many Egyptian Christians are adherents of the Coptic Orthodox Church. These people have special Christmas rituals. Christmas Day is not on December 25th but on January 7th.
Conclusion
They all sound like fun, right? However, aside from these examples of Christmas celebrations, it is also the time to be with your family and for you to rest. Today Christmas is not only a celebration for a certain religion. It is a time to be together for a reunion.
For more Christmas travel tips, click here.