Hey there, mate! Are you a retiree who is thinking of what to do during your golden years? The perfect opportunity is waiting for you — travel across Australia and live life as a grey nomad.
They say that the "good life" starts during your retirement years. Grey nomads who have devoted their lives to the roads can surely attest to this.
Read on and learn more about grey nomads, what they do, where they go, and some tips to start your life as one.
Grey Nomads: Australia's Active Retirees
Caravan Parks: Home Away from Home
Working on the Road
Must Go-to Places in Australia for Grey Nomads
Tips Before Hitting the Road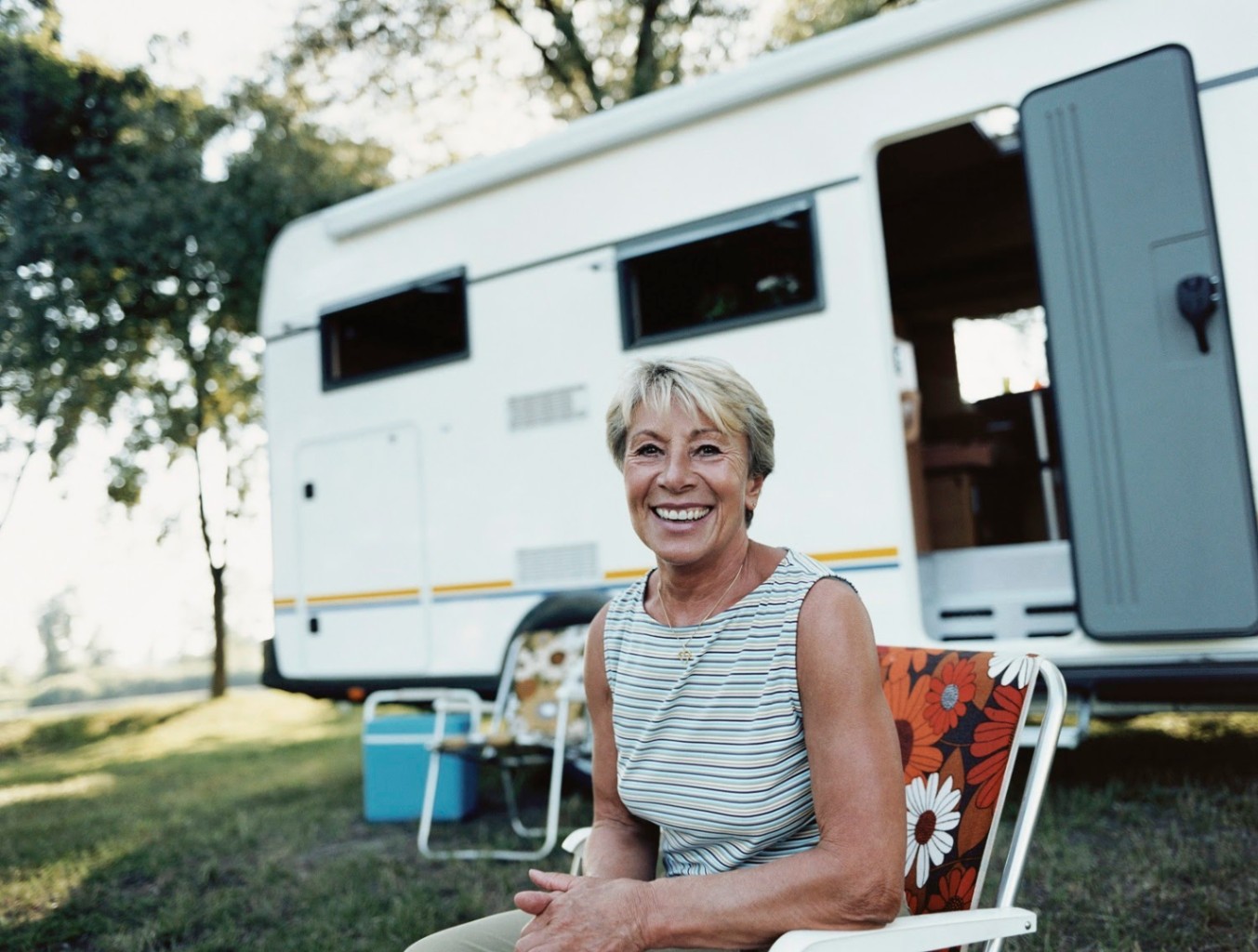 Grey Nomads: Australia's Active Retirees
Grey nomads are Australian retirees who spend most of their retirement traveling Australia in a car, caravan, RV, or motorhome. This is a rite of passage for Australians who have reached the retirement age and are willing to hit the road and spend most of their time outdoors.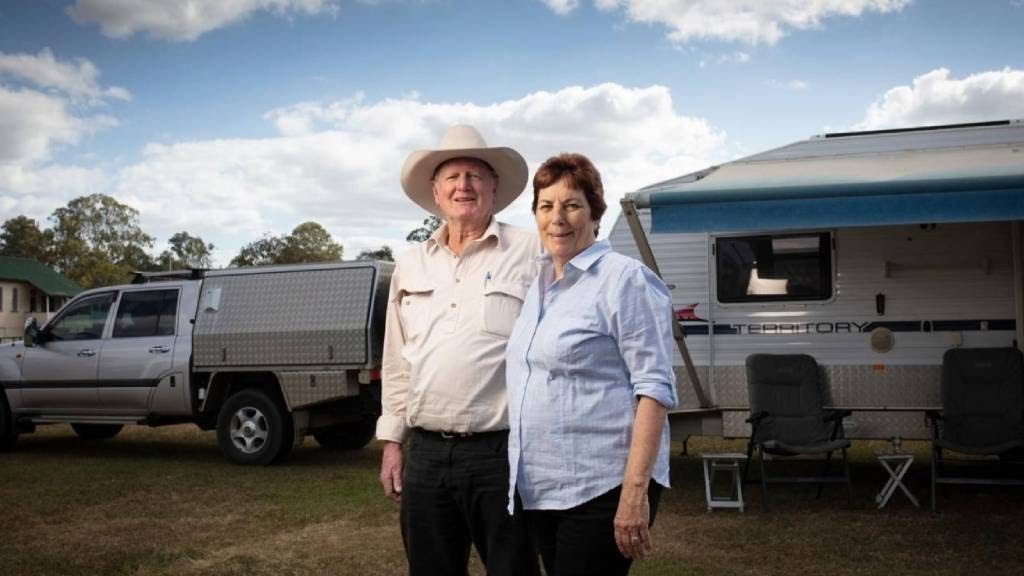 Grey nomads account for around 40% of travelers who stay at caravan parks around Australia. There are tens of thousands of grey nomads constantly on the move, seeking adventure, selling their homes, and escaping the dull stationary life of a retiree.
Their trips can last from a few weeks to long-haul journeys that can last for years, and the distance they travel covers more than 300 kilometers a day across Australia.
Grey nomads can be found almost everywhere — New South Wales, Queensland, South Australia, Tasmania, Victoria, and Western Australia, among others. There is a lot to discover in each of these regions.
The Big Lap
In the grey nomad world, "the Big Lap" is the term used for traveling around Australia and seeing the beauty of the homeland by driving around in a motorhome.
Before grey nomads decide to spend most of their retirement life on the road and sell their homes to support their way of life, it is recommended that they try to travel for at least two years before fully committing to this lifestyle.
For veterans and long-time grey nomads, they can spend five years on the road just traveling and driving around until they've reached every destination on their itinerary.
Caravan Parks: Home Away from Home
There are plenty of caravan parks all around the country which grey nomads can use. These caravan parks are great spaces for travelers to catch up on laundry, recharge devices and batteries, and take a hot shower. For others, caravan parks are secure and safe places to park during the night.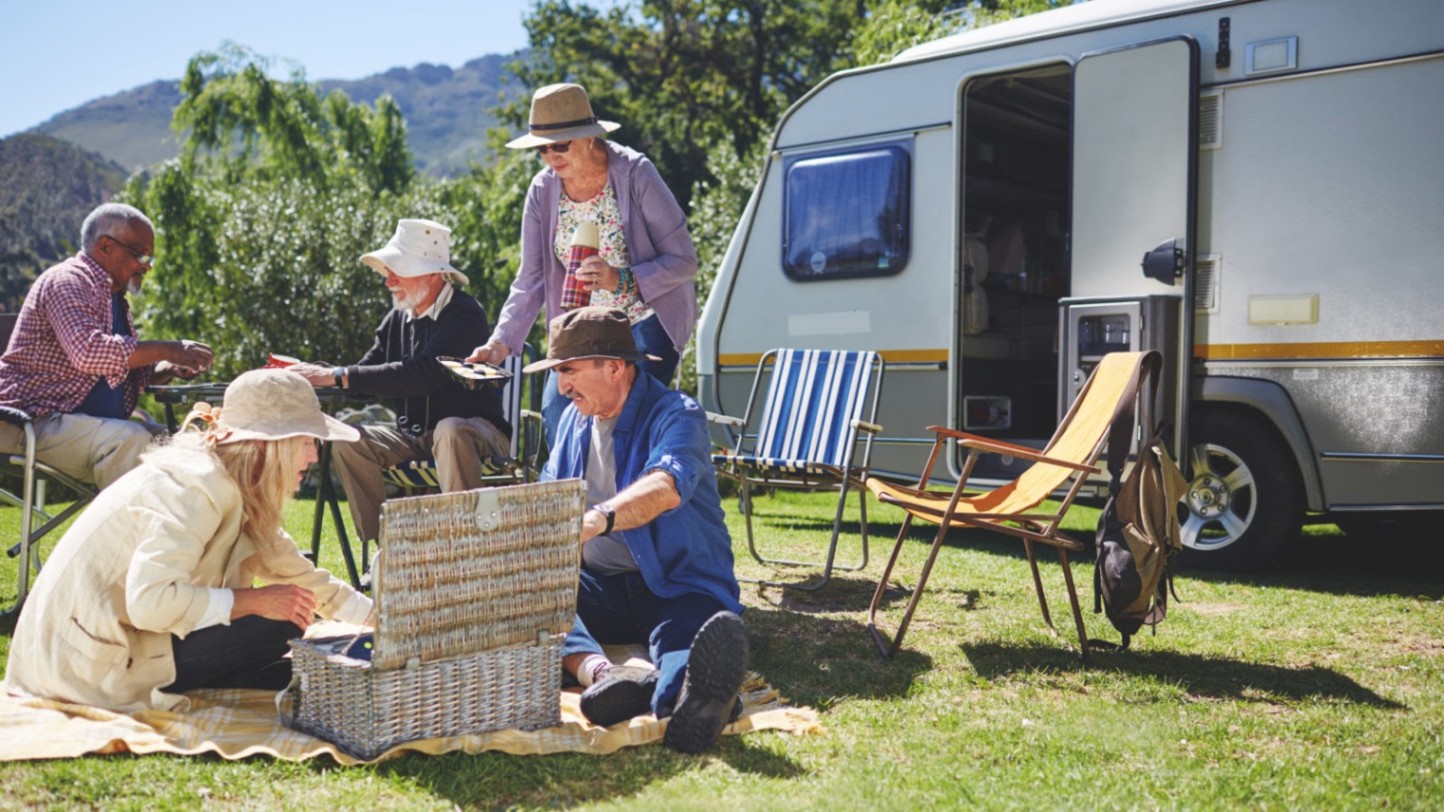 Choosing where to park is an important decision for grey nomads. The decision also depends on the needs of the travelers, such as the need for facilities like laundry services, dump points, and the availability of power.
However, newer parks have much more modern facilities to offer and are at par with mini resorts; consequently, prices are also much higher than your average caravan park. Top-notch areas have swimming pools, mini-golf courses, restaurants, and tubs.
If you are a prospective grey nomad who is most likely to stay in van parks frequently, you may want to consider joining a caravan park membership scheme. These memberships offer hefty discounts from caravan parks, partners. Plus, you will not be disappointed with the quality of these areas.
Rates and Prices
It is important to stay connected with caravan park owners and communicate expectations. Rates and prices will certainly be on an all-time high during the holidays, but if you are staying for an extended period during both the low and high seasons, you can negotiate your prices.
Be sure to book ahead of your travel and plan your route accordingly. Take note of the budget you are working with and the facilities you have in mind. You can stay in parks for as low as $6 a night, or splurge on areas with a $20-25 price tag.
You can check out some of the biggest van park groups such as BIG4 Holiday Parks, Top Tourist Parks, Discovery Holiday Parks, and Family Parks of Australia for membership.
Working on the Road
While grey nomads are loaded with cash due to their retirement funds and other sources of money, some of them certainly feel the need to earn money to support their lifestyle. Fortunately, there are a lot of jobs available for this unique group of travelers.
Favorite jobs for the skilled grey nomads include gardening, laundry, housekeeping, mechanics, and tiling, which can be done either part-time or full-time. You can even set up your own booth or workstation sites along the road and offer services such as haircuts.
Grey nomads can also cut down their costs on caravan parking fees through camp hosting at scenic campsites and national parks. They can stay for free in exchange for services such as collecting camp fees, cleaning and tidying up, and conducting visitor surveys.
Perhaps the grey nomads' favorite of all is fruit-picking. What was traditionally an area dominated by backpackers is now also being dominated by grey nomads. Orchards and arms in Australia saw an increase in the interest of grey nomads in working with them.
House Sitting and Farm Sitting
Grey nomads will also sometimes miss the comforts of home and opt to relax and take a break. They can also use this downtime to plan the next phase of their adventure.
House sitting opportunities can serve as a way for grey nomads to cut down on costs — even though the job is unpaid, it offers rent-free accommodation. People with small farms can also tap the services of grey nomads to carry out small tasks such as animal feeding.
There are a lot of established agencies that can help you look for households and farms which are in need of sitters. Although you will be paying a small listing fee, you can be assured that the place you'll be staying in is comfortable and pleasant.
Must Go-to Places in Australia for Grey Nomads
It will be impossible to fit a comprehensive list of places to go since Australia is a large territory with a lot of wonderful places to go to. So only the most famous sights and sceneries will be mentioned.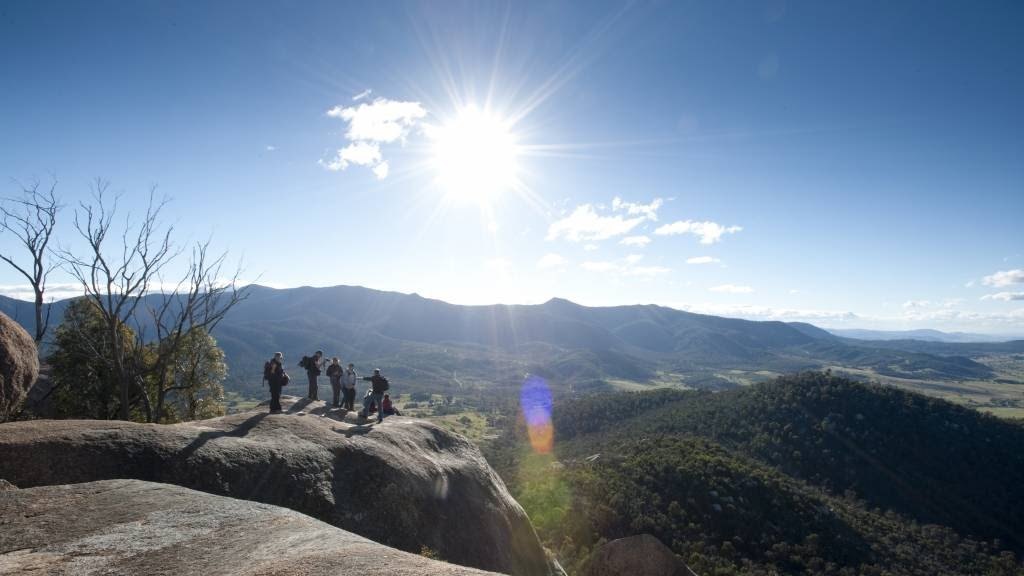 In the Australian Capital Territory, be sure to pay a visit to the Australian War Memorial, Canberra, and Namadgi National Park. In New South Wales, check out places such as the Ballina, twin towns of Albury-Wodonga, Central Coast, Glen Innes, Kiama, Gunnedah, Maclean, and Myall Lakes National Park.
In the Northern Territory, the towns and cities of Darwin and Alice Springs are favorite places to go to, while the Litchfield, Limmen, Keep River, and Kakadu National Parks are the best places for recreation and outdoor relaxation.
Queensland boasts some of the best beaches, including Airlie Beach, Agnes Water, Fraser Island, Port Douglas, and Moreton Island. You also can't go wrong with the towns of Rockhampton, Roma, Thallon, Theodore, Bundaberg, as well as a couple of national parks waiting to be explored.
Western Australia
Western Australia has a lot of places to offer for the adventure-seeking grey nomad.
Some of these are the towns of Cowaramup and Merredin, national parks of Fitzgerald River and Karijini, and the waters of the Eighty Mile Beach, Margaret River, Shark Bay, Esperance, and Exmouth.
Tips Before Hitting the Road
For first-timers, traveling on a motorhome can be nerve-wracking and disorienting. Part of the planning phase is preparing things to bring on the road, and depending on the length, duration, and destination, your list could be a pretty long one.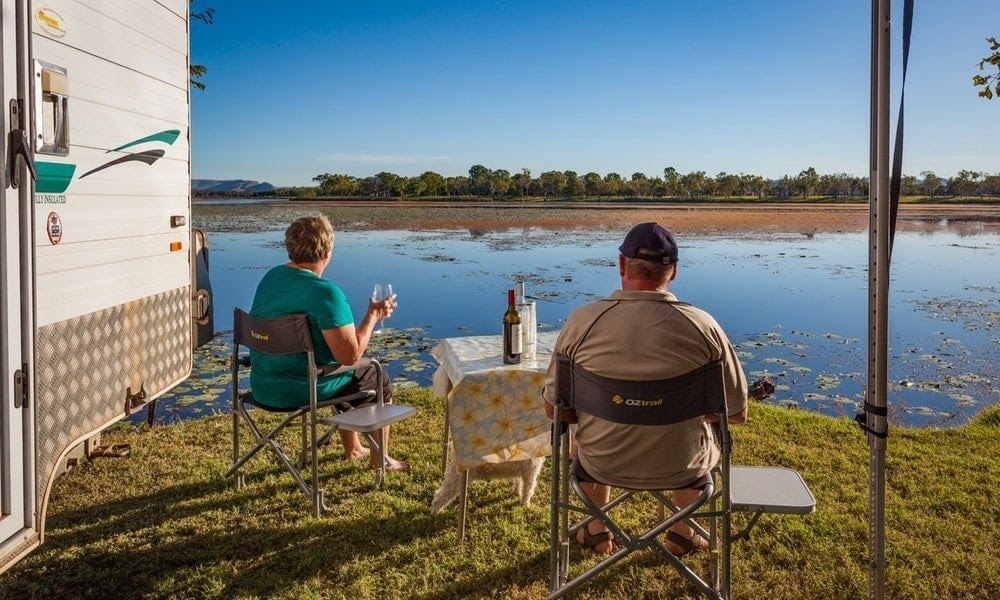 Generally, you will have to bring a range of clothing that will suit all sorts of weather conditions and climates, but be careful not to overdo it. Traveling light is still the way to go, especially when you do not have much storage space in your motorhome. Keep your vehicle efficient by keeping it light.
Be sure to pack things such as folding tables and chairs that will conveniently fit on your vehicle — this is so you can stay outdoors and set up your resting area anywhere you wish. Also, bring a lightweight yet sturdy tent that can withstand the elements.
Cooking essentials and tools such as a portable gas cooker, firelighters, and an ax for chopping wood should also be part of your list. Bring a vehicle-mounted shower device to help you stay clean wherever you may be.
Essential Items for Survival
Remember the saying, "When in doubt, leave it out." Don't bring too many things that you will most likely end up unused and take a significant amount of storage in your car.
Generally, take note of camping gear and personal items that you will need.
These items may include cleaning equipment, communication devices and tools, cooking equipment, and personal documents such as licenses, passports, insurance policies, and a list of emergency contacts.
Conclusion
Grey nomads and the way they live are truly great examples of how to truly live life. The growing community of grey nomads proves that age doesn't matter when it comes to living life to the fullest and enjoying the world through traveling.
These are just some of the tips and information on grey nomads and their interesting adventures and travels. If you are a prospective retiree who is planning on living the grey nomad life, start planning your trip and hit the road to have the adventure of a lifetime!