Brimming with the coolest restaurants, bars, museums, and open green spaces, Australia's cities are loved by travelers all over the world for their vibrance and uniqueness.
With so many cities to choose from, it can be quite overwhelming to choose which places to explore.
Read on to find the cities travelers never skip when visiting Australia and see for yourself if these cities are perfect for your weekend getaway trips or holidays.
Sydney: The Modern and Sophisticated Metropolis
Melbourne: Australia's Capital of Cool
Adelaide: The Artsy City with a Bohemian Vibe
Hobart: A City of History and Charm
Port Douglas: Travel Back in Time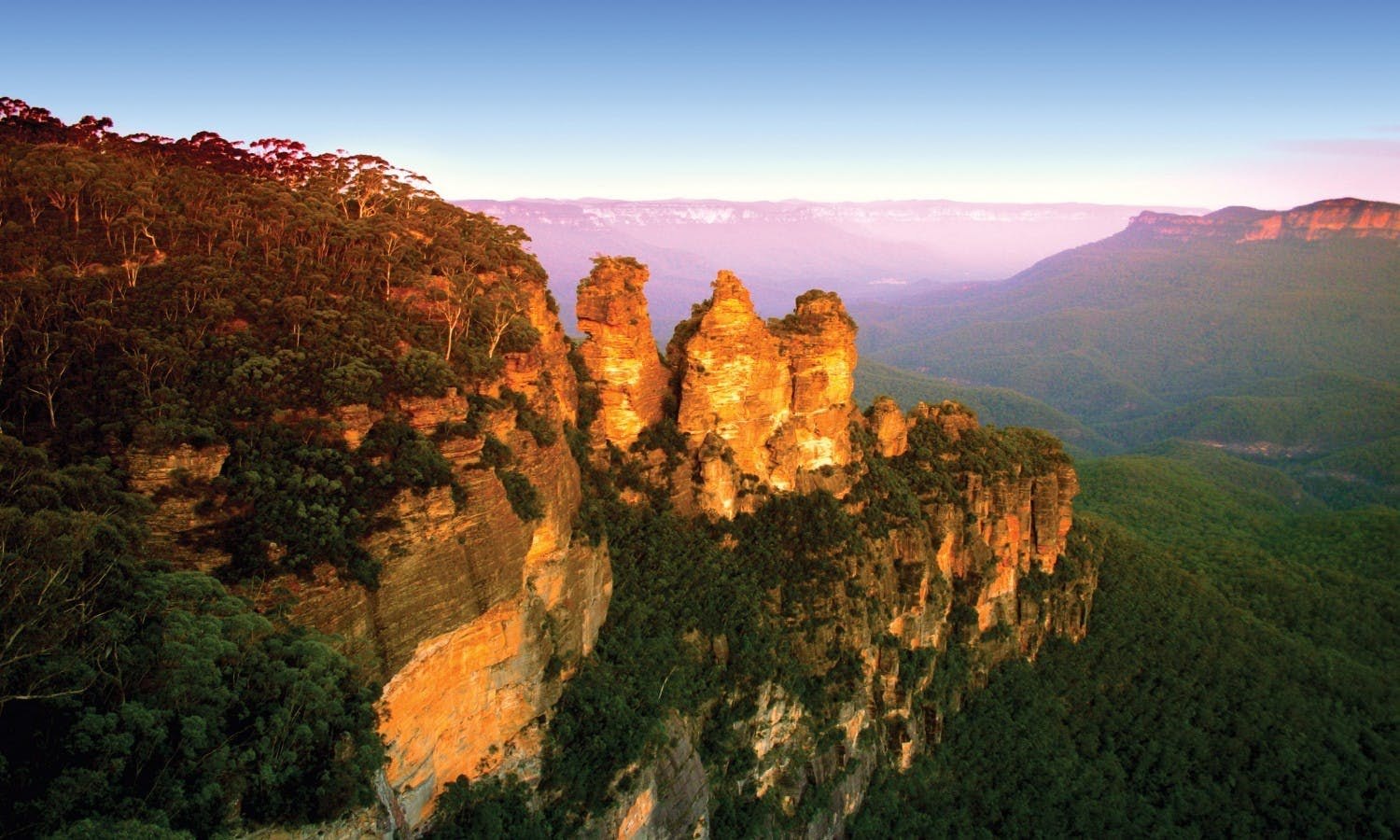 Sydney: The Modern and Sophisticated Metropolis
Sydney is definitely one of those cities which travelers never miss during a trip to Australia. As the capital city of New South Wales, the modern city of Sydney boasts a scenic harbor with a vibrant culinary scene, vivid nightlife, great shopping, as well as iconic attractions, and spectacular beaches.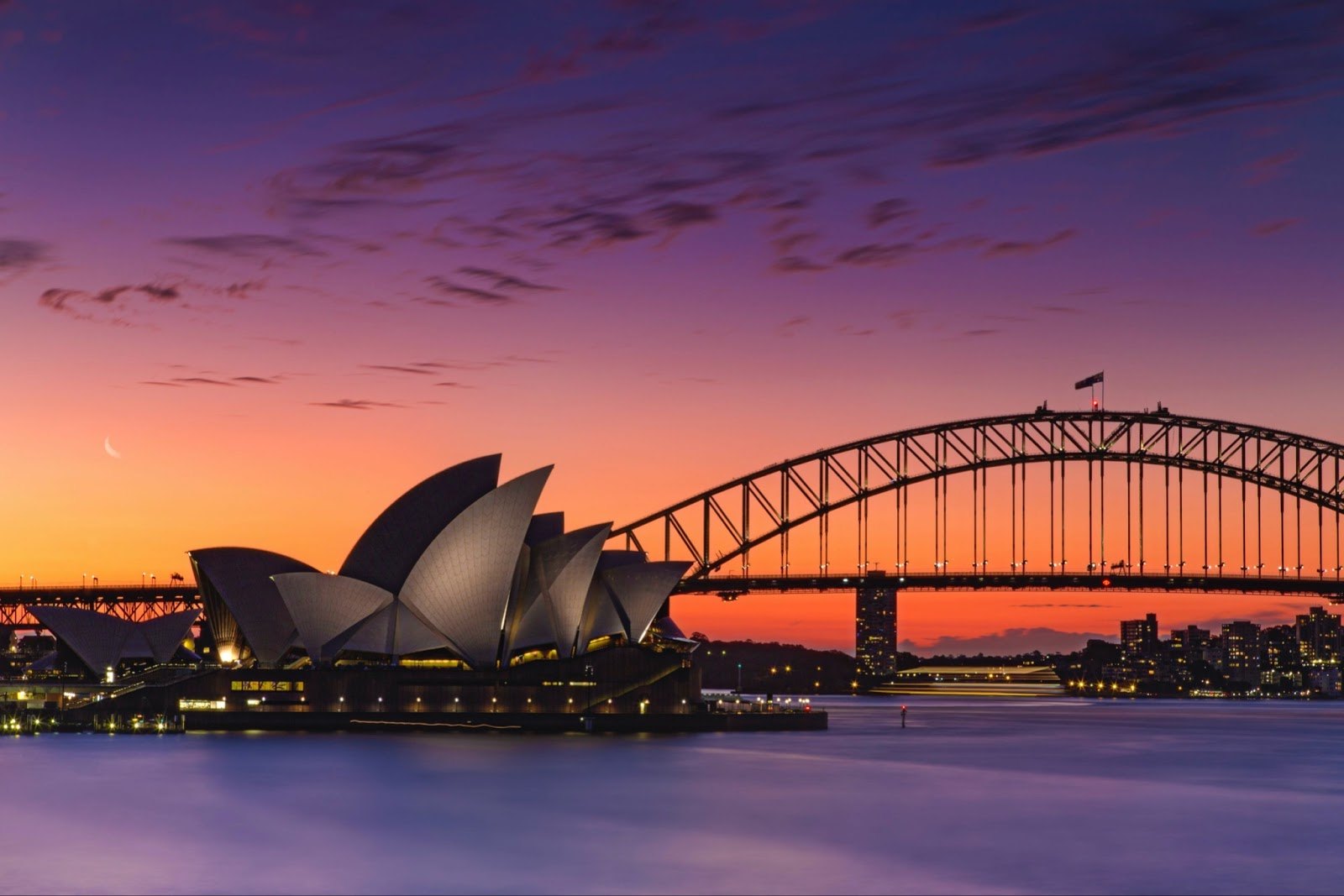 The city is home to two architectural masterpieces: the Sydney Opera House and the Sydney Harbour Bridge, which are the city's most famous landmarks and hotspots for tourists.
Over at the Opera House, travelers can watch dozens of live shows and performances and dine at the iconic Bennelong restaurant - the pinnacle of Sydney's premier dining experiences, located inside the Opera House.
Meanwhile, climbing the Sydney Harbor Bridge is a must-do activity for every traveler. A terrifying, expensive, yet satisfying journey, the 3-hour 134-meter climb becomes worth it once you've taken in the panoramic view of the city. But while these two places would seem enough to make your trip worth it, that's just the beginning of what the city can offer.
More Things to Do in Sydney
Travelers who would like to escape the hustle and bustle of the busy city life have many options in Sydney. The Blue Mountains offer a great outdoor experience which you can visit via guided tours. If you're more of the beach type, visit the Northern Beaches, strung together with coves and aquatic reserves for snorkeling. Bondi Beach is great for those who want to learn to surf.
Food enthusiasts also find themselves satisfied at restaurants found in the dining districts of Darling Harbor and Surry Hills. Meanwhile, Sydney's Fish Market is a treat for seafood lovers with its multiple live-cooking seafood stalls and made-to-order lunches.
To top it all, exploring Sydney at your own pace is easier with the city's efficient ferry-based transportation system. You can get around easily and visit more places such as Powerhouse Museum, Manly Beach, Circular Quay, Paddington Markets, Taronga Zoo, and the Royal Botanic Gardens.
Melbourne: Australia's Capital of Cool
The second-largest city in Australia and home to 20% of the country's population, Melbourne is a cool city full of culture, galleries, museums, markets, festivals, dining, and bar options. The city gives off European vibes with its vintage shops, graffiti-covered backstreets, and coffee culture, earning the reputation as Australia's "capital of cool."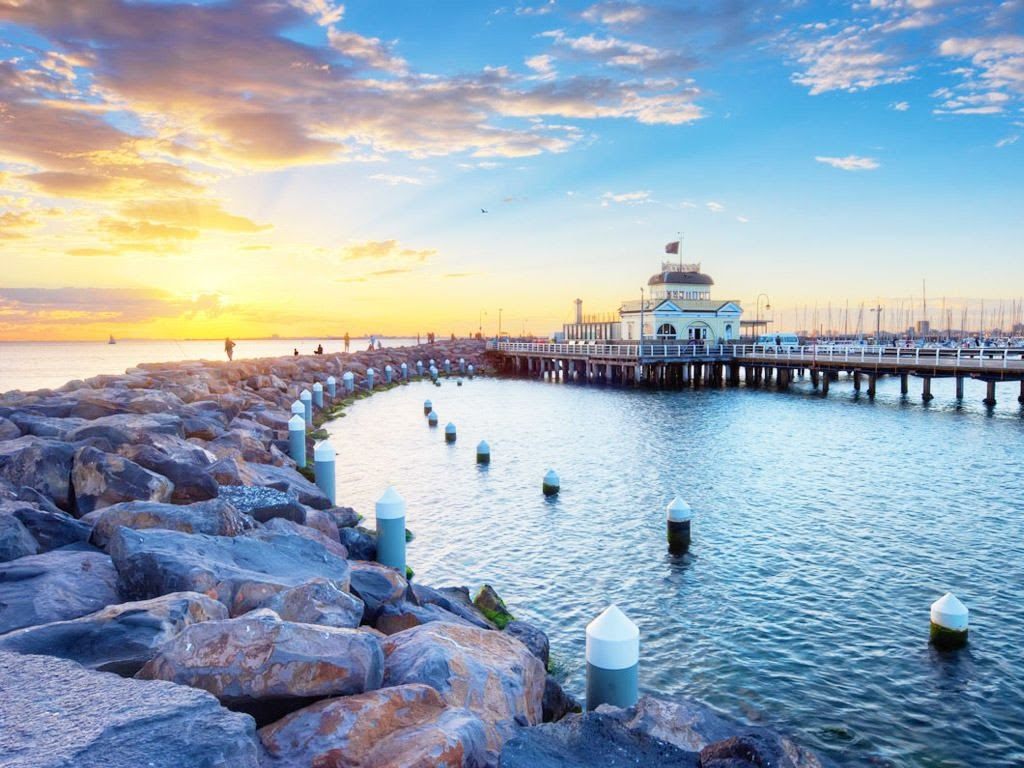 The city makes plenty of snow in July and August because of its proximity to the South Pole. Come November, the Yarra Valley wine region heats up to create the perfect pinot.
During the summers, St. Kilda Beach and its stretch of cafes along the shore become a tourist hotspot. Its historic and funfair beach is a great place to spend a chill afternoon.
And though the seasons change here, Melbourne's fascinating cuisine is delectable and a must-try all year long. Like Sydney, getting around the city is easy because of its efficient and free public transport system.
What to Do in Melbourne
If you're a big fan of cricket and sports, visit the Melbourne Cricket Ground, home of Aussie Cricket and the Australian Football League. Also the site of the 1956 Olympics and the 2006 Commonwealth Games, the stadium is an essential part of every sports enthusiast's itinerary.
Nature-lovers also make it a point to visit the Port Campbell National Park to see the beauty of the 12 Apostles, as well as a trip to Phillip Island which houses a famous colony of little penguins.
Foodies will find paradise over at Queen Victoria Market which sells different types of delicious street food and hearty local produce. The city is also home to the National Gallery of Victoria, the country's oldest art gallery boasting a large collection of national and international art.
Adelaide: The Artsy City with a Bohemian Vibe
Much quieter than the busy cities of Melbourne and Sydney, Adelaide is a coastal metropolitan city filled with top attractions. Home to some of the best museums and a lively culinary scene, Adelaide is packed with so much culture that travelers and tourists truly can't get enough of.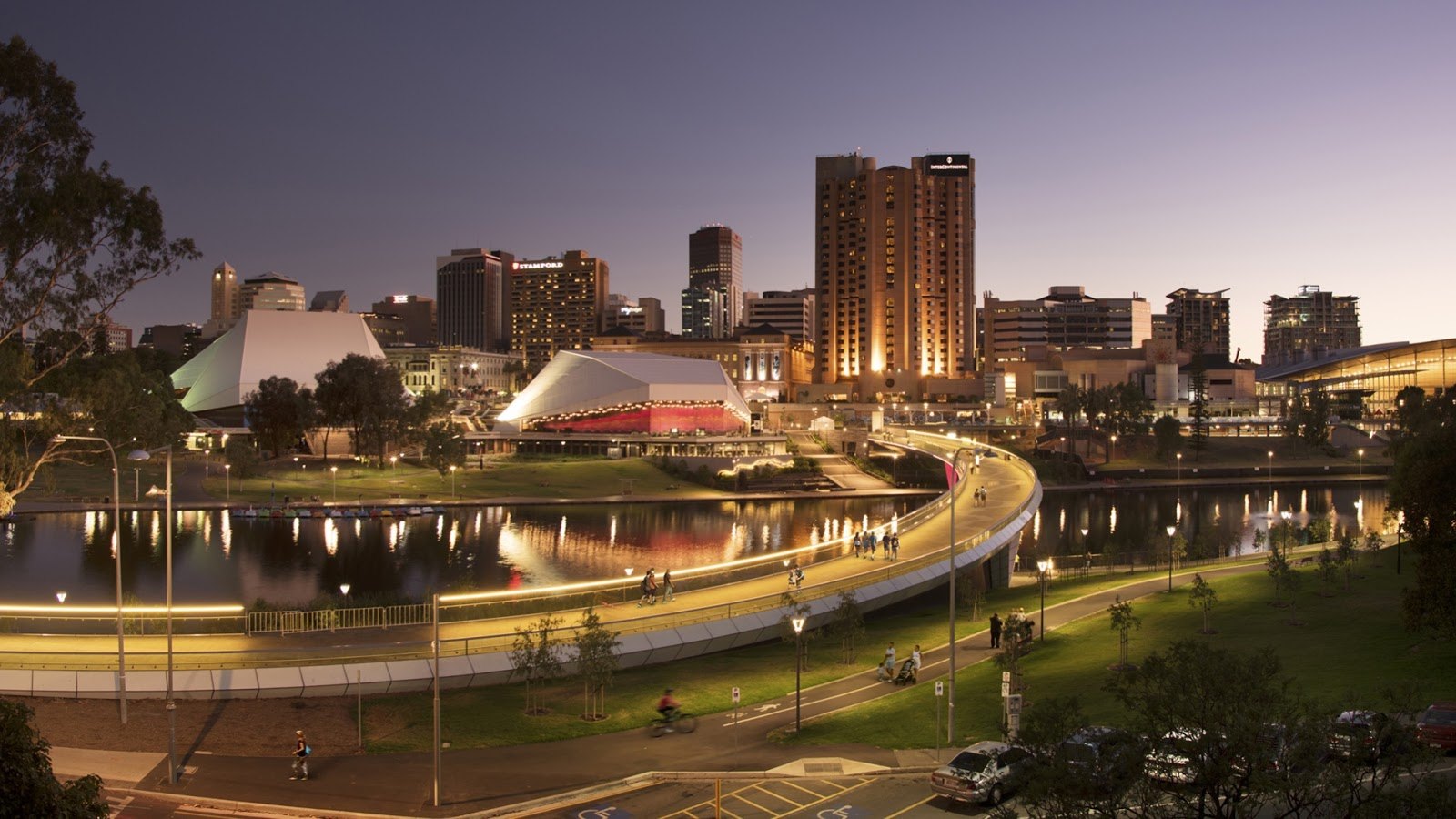 There is a wide range of activities to do in Adelaide such as wine-tasting in vineyards, whale-watching, wildlife adventures, and family-friendly strawberry-picking.
Travelers and tourists won't run out of things to do as the city and its outskirts are filled with many sceneries and attractions.
The best time to visit the city is during "Mad March," when the city hosts several musical shows and lively festivals enjoyed by locals and tourists worldwide.
Why Visit Melbourne
A trip to Kangaroo Island, the most treasured part of Australia, is a must for every visitor staying in Adelaide. It is a top location for nature and wildlife and is only around 2.5 hours from the city proper via car or ferry. The national park hosts a variety of rare animals and species such as koalas, cockatoos, kangaroos, and sea lions that freely roam around.
Wine-tasting in vineyards in the Barossa Valley, Clare Valley, McLaren Vale, and Adelaide Hills is a must for wine fans. Meanwhile, the Adelaide Central Market is a place for everyone and everything: it is one of the largest undercover markets with more than 70 traders from over 40 nationalities.
Travelers also stop by at Beerenberg for strawberry-picking, where you can grab a punnet and pick strawberries for just $5 per person and $10.95 per kilo. Beerenberg makes the best and most famous strawberry jam in the country, so don't miss the chance to taste these fresh berries yourself!
Hobart: A City of History and Charm
The city of Hobart is a hidden gem on the island of Tasmania. It is the island's capital boasting historic buildings, trendy galleries, and modern restaurants with a thriving craft cocktail scene and locally-brewed beer industry. More than that, its art scene continues to grow as rapidly as its food culture, too.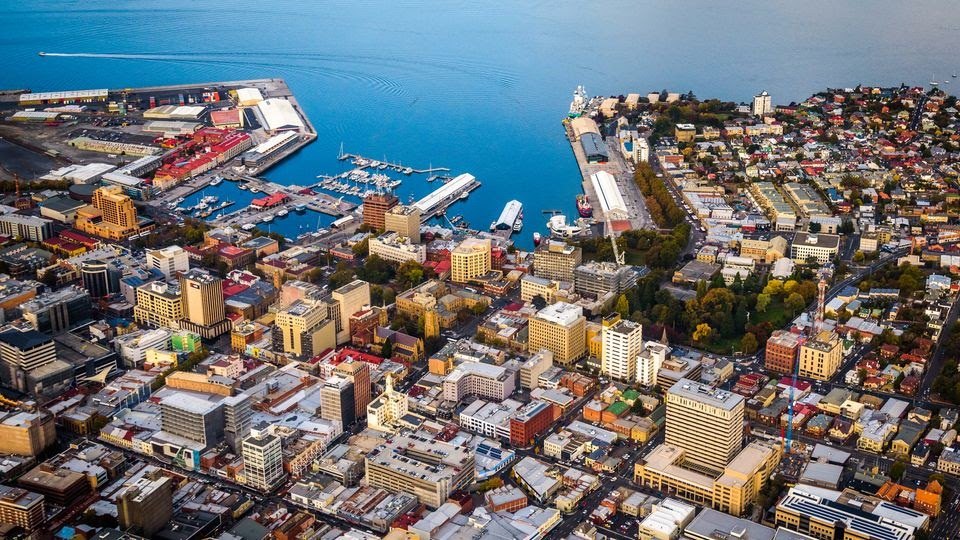 Hobart is known for growing the best produce, including cherries, honey, black truffle, saffron, olives, and cheese, thanks to its four-season climate. Foodies will fall in love with the restaurants up at North Hobart and Salamanca Market, as much as beer-lovers will with the city breweries.
Local chefs spin fresh ingredients with multi-cultural influences that will surely delight travelers from all over the world. A seven-course seasonal chef's menu at Templo has become a go-to for locals and tourists. Ingredients for the meals are sourced within a 30-mile radius of the restaurant.
The city is built around the spectacular Derwent River, so getting around the city will entail taking a cruise, water taxi, or kayak. Don't leave without taking a boat tour to Bruny Island to spot dolphins and sea lions.
More Things to Do in Hobart
National parks make up 42% of the entire island of Tasmania, so make sure to tour around the magnificent landscape and visit national parks found in the city. Take a hike up Mount Wellington and enjoy the beauty of nature and wildlife.
For an interesting history trip, don't miss out on the Museum of Old and New Art featuring a giant wall display of vagina molds and the Tasmanian Museum and Art Gallery exploring the island's natural history and art scene.
The best part of taking a trip to Hobart is the fact that the city is one of the few places where you can experience the magical and magnificent Aurora Australis or the Southern Lights.
Port Douglas: Travel Back in Time
Last on our list is the coastal town of Port Douglas, a great alternative when visiting Australia's Great Barrier Reef. The hidden gem on the Shire of Douglas, Queensland, has been a more famous alternative for stopovers instead of flying into the city of Cairns and staying at an overrated and impersonal hotel.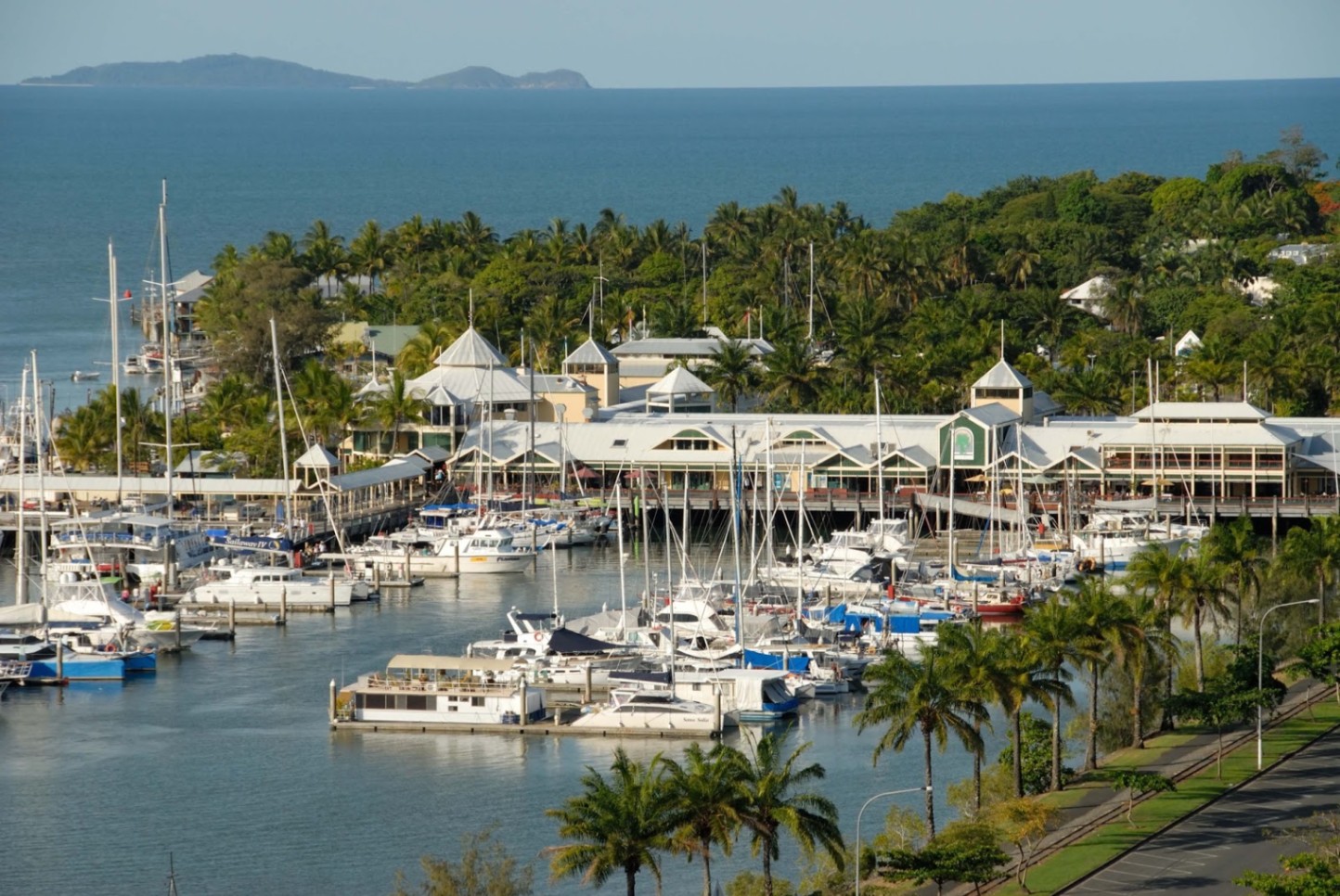 Only an hour away from Cairns, Port Douglas has over 50 restaurants and cafes which offer a range of fresh culinary delights from the Great Barrier Reef of Atherton Tablelands.
Port Douglas is one of the best places to visit to connect with Australia's first inhabitants and their cultures and customs. Also, it has been gaining popularity because of its history and way of life.
Established as a port during the 1800's gold rush, the coastal town continued with sugar cane export through the 1900s until the 1970s, when tourism began to unfold. The people's pioneer way of life has filled the town with colorful stories and experiences.
World Heritage Sites
Port Douglas is blessed with a majestic landscape and is home to two world heritage sites: the Great Barrier Reef and the Daintree Rainforest.
The Great Barrier Reef, the world's largest reef system, has 900 islands and 2,900 corals. It is a renowned aquatic and marine resource that is best for scuba diving and snorkeling.
The second World Heritage site, the Daintree Rainforest, is the world's oldest rainforest and contains the single first plant origin, aside from diverse fauna and flora. The best way to experience the rainforest is by taking the walking trails, exploring the beauty of nature and wildlife.
Conclusion
Each city is truly a wonder of its own! There is no wonder why these cities have become a must-visit in every tourist's itinerary in Australia.
With their unique cultures, picturesque landscapes, magnificent beaches, and rich history, it's not hard to fall in love with the places and dream of visiting them someday.