On January 1, 2020, the new rules of banning guided tours of its red-light district will come into force in the hope that it will help protect and conserve the city's historic district, De Wallen, from the effects of over-tourism caused by tours.
Algemeen Dagblad newspaper reports that over 1,000 tour groups stop in Oudekerksplein every week, causing major overcrowding at peak times. Amsterdam has 850,000 residents, but an influx of tourists meant that in 2018 visitor numbers rose to 19 million.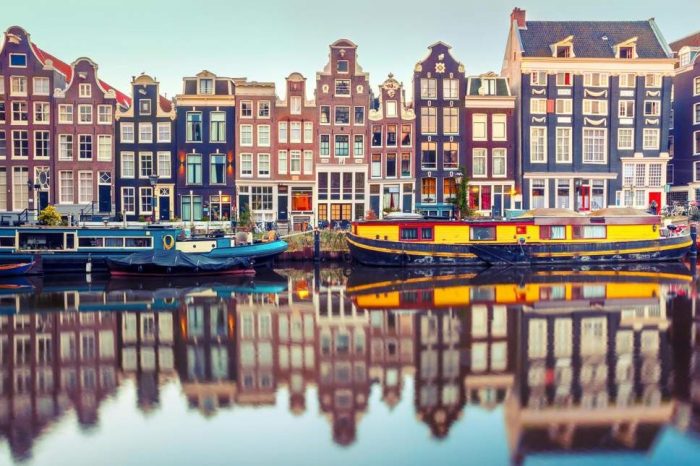 Along with the mass tourism problem, red-light district tours are bad for the business of sex workers. Based on survey results, 80% of sex workers said gawping tourists puts off potential clients.
Udo Kock, deputy mayor of the city, said in a statement that it was no longer acceptable or appropriate to "see sex workers as a tourist attraction."
"We are banning tours that take visitors along sex workers' windows, not only because we want to prevent overcrowding in the red-light district, but also because it is not respectful to sex workers," he said.
Furthermore, the new restrictions also indicate that free tours of the red-light district will be prohibited and all guides must conform to new accreditation rules. Organized tour groups will be permitted to take a maximum of 15 people (a decrease from 20) and all guests on pre-arranged trips must now pay an entertainment tax.
In further measures to protect its cultural history and citizens, Amsterdam city council has increased tourist taxes, along with introducing restrictions on tourist-centric shops and boutiques in the city centre, as well as renting out Airbnbs.