The $7 million guestroom renovation of the Pelican Grand Beach Resort, owned by Jefast Hotels and managed by Noble House Hotels & Resorts, is now completed. While introducing modernized design and boho-inspired elements, Fort Lauderdale hotel honors the existing property's old Floridian charm.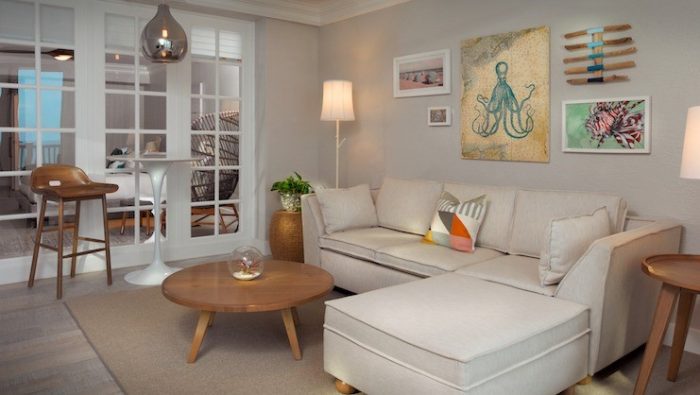 "We're beyond thrilled to see our vision come to life," said Heidi Dennis, general manager of Pelican Grand Beach Resort. "Knowing the exceptional level of service we already provide, this was the natural next step to elevate the total guest experience. We didn't want to lose the existing charm people have come to know and love, so we built upon our authentic oceanfront locale and delivered in-room luxuries to mirror the premium status of the resort, leaving guests feeling refreshed and inspired."
Degen & Degen, a Seattle-based architecture and interior design firm, created a design representative of Fort Lauderdale's coastline and inspired by textures of the beach, waves, sand, and sky. The rooms are dressed in an intentionally tonal color palette of soft grey tones, warms creams, and clean whites with splashes of bright Florida chroma to accentuate the resort's views of the sunrise and ocean. Accessorized with coastal artwork using a variety of materials from framed prints and canvas to driftwood and nautical rope, each room also includes freestanding soaking tubs, walk-in showers, spa-inspired fixtures, and quartz countertops.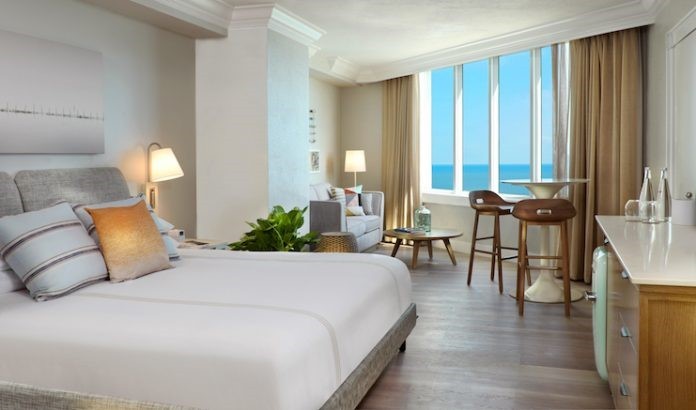 The resort offers 500 feet of Fort Lauderdale's beachfront, the on-site OCEAN2000 Restaurant & Lounge, private balconies, Fort Lauderdale's only lazy river, and the Scandinavian-inspired PURE Spa.