So you just want to travel the world but your bank account be like "yeeaaah, NO." So what to do in Kathmandu? Find a way around it, of course!
2019 will finally be your year of amazing adventures and authentic travel experiences. How? Because you're going to put your budget traveler hat on and visit these 10 super cheap travel destinations (which are also super awesome).
Don't break the bank, break open the bubbly because you're about to live out your wildest travel dreams! Read on to discover which cheap travel destinations should be on your bucket list in 2019…
2019 Cheapest Places To Travel (That Aren't Thailand Or India)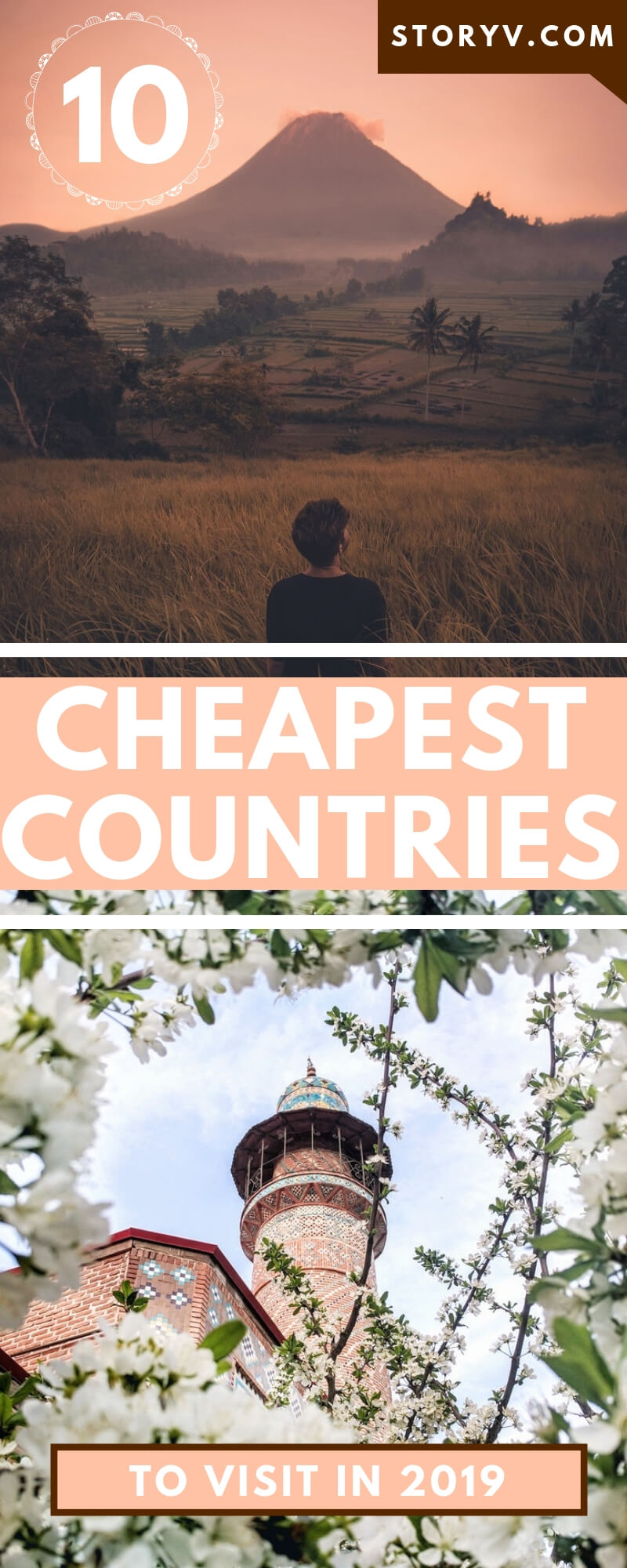 How many of these cheap travel destinations do you think you can visit in 2019? Go on, challenge yourself!
1. Vietnam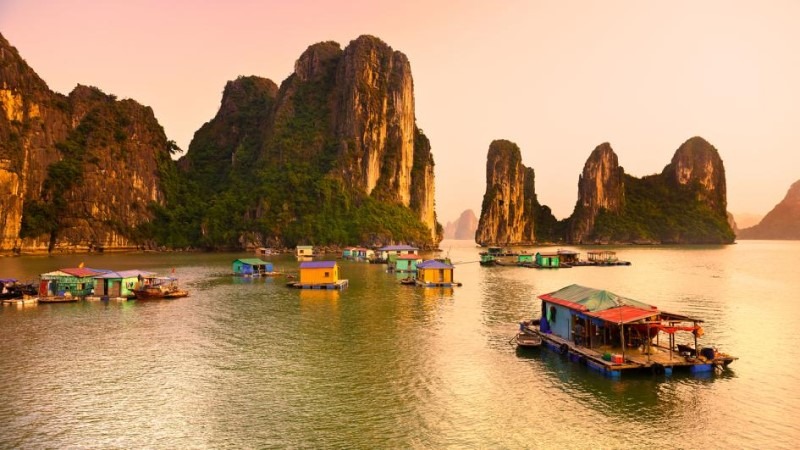 Vietnam is one of the cheapest travel destinations to visit in South East Asia. It is known for its beautiful rivers, beaches, landscapes and Buddhist pagodas. And due to its historical and traditional militaristic history, don't be surprised to know that when it comes to tourism the main focus is on the military aspect of Vietnam.
It's capital city, Hanoi, pays homage to its iconic Communist-era leader Ho Chi Minh with a huge marble museum. Hanoi is also known for its centuries-old architecture and rich culture.
Another popular city in Vietnam, Ho Chi Minh City, is known for Fresh colonial landmarks, historical museums and Cu Chi tunnels used by Viet Cong soldiers during the war. Taste the Vietnamese cuisine at the delicious local food stalls that line the city's streets, especially around the Bến Thành Market. Then take a rest with a relaxing view of Halong Bay or the Mekong River.
You can travel around Vietnam for as low as $25 up to $50 a day. 
2. Nepal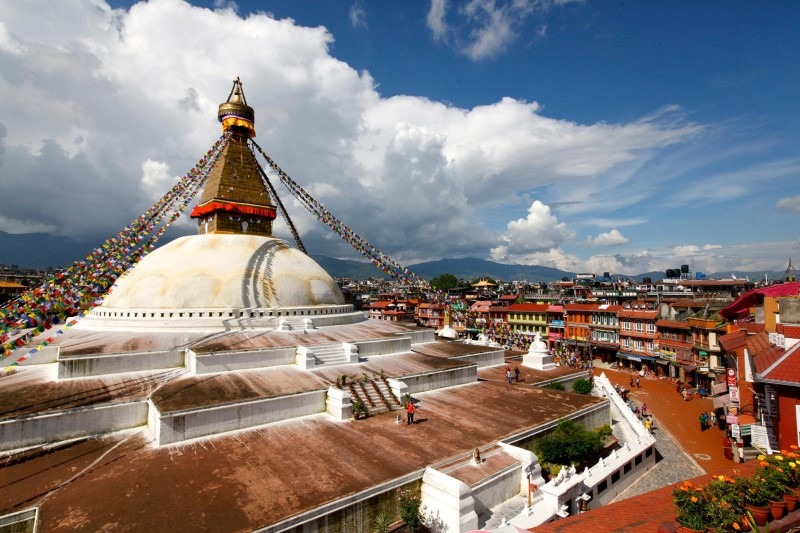 Another one of the cheapest travel destinations in the world is beautiful Nepal. Not only is Nepal extremely cheap for traveling, it's also known for being one of the world's cheapest options when it comes to mountain trekking. It is home to a staggering 8 of the 10 highest mountains in the world, one of which is the highest mountain peak of Mount Everest.
Aside from mountaineering, Nepal offers a variety of adventure tourism and ecotourism attractions and activities, as well as an incredibly rich cultural experience. If you want to learn more about their history and religion, you can visit the world heritage site, Lumbini where Buddha was born. Or head to Burgini, a metropolitan border city located 135km south of Kathmandu. Here you can see temples, the clock tower and the Shankar Acharya Gate, which is the boundary where India meets Nepal.
You can travel around Nepal for as low as $20 up to $40 a day.
3. Indonesia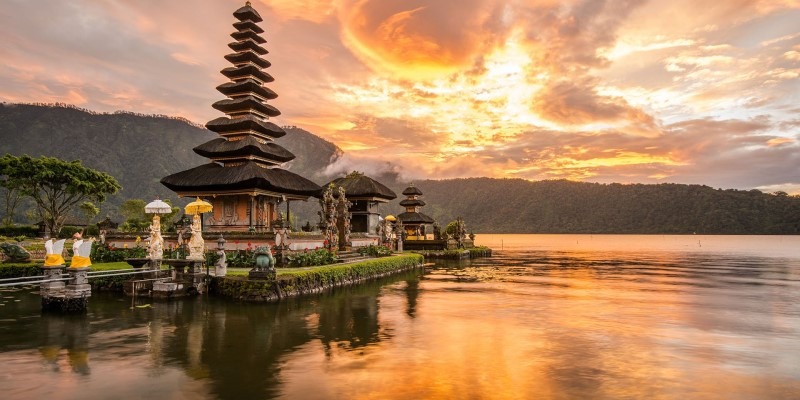 Wonderful Indonesia is home to thousands of volcanic islands and hundreds of ethnic groups. It's also known for stunning tropical beaches, Komodo dragons and jungles sheltering elephants, orangutans and tigers.
If you are an underwater enthusiast visit Raja Ampat where you can find incredible coral reefs and various bird species. The land of Gods, Bali, is also a must-see, where you can witness incredible natural beauty of looming volcanoes and lush rice terraces (and do some surfing on the side). Or how about some beachside yoga on the island of Sumba? To learn more about their culture, you can visit the island of Java where lies Indonesia's capital, Jakarta or the city of Yogyakarta which is known for gamelan music and traditional puppetry.
You can travel around Indonesia for as low as $25 up to $50 a day, making it one of the cheapest travel destinations to visit.
4. Laos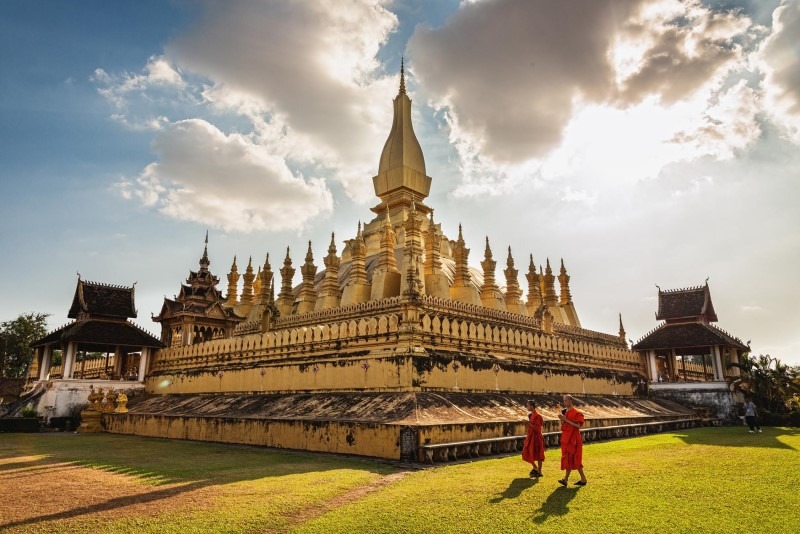 The next cheap travel destination which should be on your 2019 bucket list is Laos. Wedged between Thailand and Vietnam, Laos is a country traversed by the Mekong River. It is known for mountainous terrain, French colonial architecture, hill tribe settlements and Buddhist monasteries. It's capital, Vientiane is the site of That Luang monument, Patuxai war memorial and a morning market they called Talat Sao, where you can find an array of Lao food, clothes and crafts.
Laos is also a destination for adventurers, offering outdoor activities like trekking, climbing, kayaking, zip-lining, and hot air ballooning. You can travel around Laos for as low as $20 up to $40 a day.
5. Philippines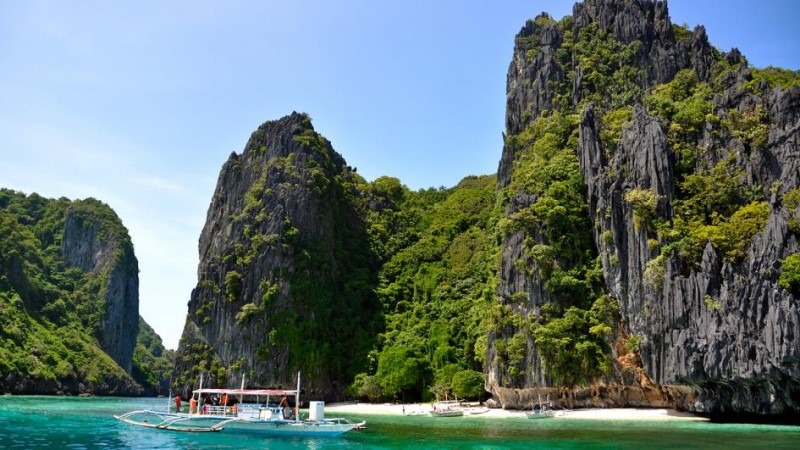 Included in our list of the cheapest travel destinations to visit in 2019 is where it's more fun – the Philippines. Philippines is comprised of more than 7, 000 islands and home to the famous Boracay Island. But aside from Boracay, there are a variety of different islands in the country that offer the same amazing views and experiences like the beautiful virgin island of Palawan.
Another famous island to visit in the Philippines is the favorite shooting place of the TV series, Survivor, which is Caramoan in Camarines Sur. If you're looking for more hustle bustle, Philippines capital city, Manila is known for its waterfront promenade and centuries-old Chinatown, Binondo and the walled city of Intramuros.
There are lot more places to visit in the Philippines than you may be aware of, like the beautiful world heritage site of the Banaue Rice terraces. You can also meet the last mambabatok in Kalinga Apo, Whang-Od. She is the last and oldest traditional Kalinga tatooist in the Philippines, so if you want an unforgettable traditional tattoo while traveling, here's when to get it!
You can travel around the Philippines for about $35 up to $60 a day.
6. Georgia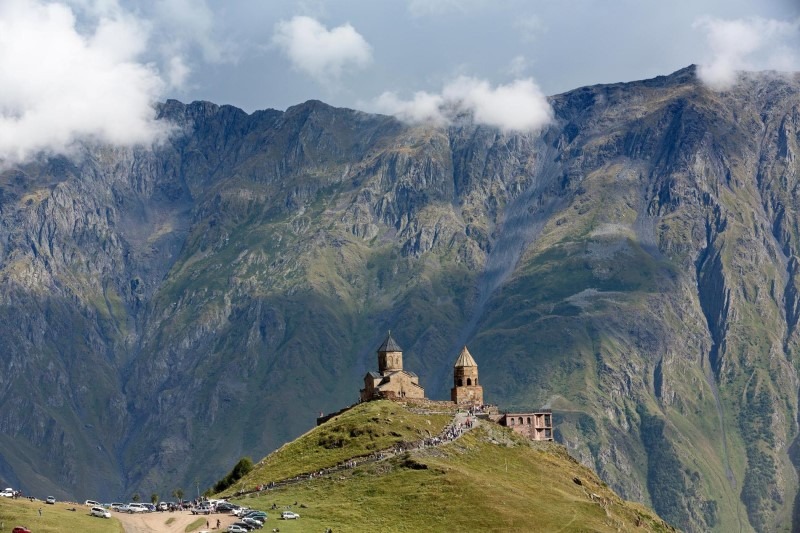 Georgia is a small country set at the intersection of Europe and Asia. It is home Caucasus Mountain villages and Black Sea beaches. Famous for the sprawling cave monastery dating to the 12th century, Vardzia, and the ancient wine-growing region of Kakheti, Georgia is a unique destination not to be missed.
If you're looking for a more urban setting, Georgia's capital, Tbilisi, is known for diverse architecture and mazelike cobblestone streets. Georgia also offers exciting adventures and activities like whitewater rafting, mountain hiking and beachside biking. Plus, you can have a taste of Georgia through its signature breweries, wineries, local shops and boutiques.
You can travel around Georgia for about $20 up to $40 a day, making it one of the cheapest travel destinations in Europe.
7. Armenia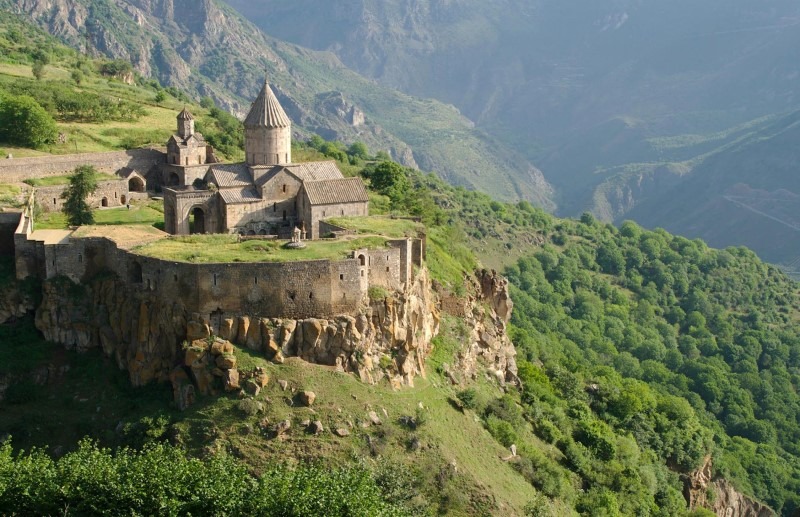 Another one of the cheapest travel destinations in Europe is Armenia. Armenia is a small mountainous country that is known for its uniqueness in architecture. It also boasts some of Europe's most stunning views, like the peak of Mount Ararat dominating the country's skyline. Armenia is also a home to countless beautiful monasteries that are often found in areas of truly outstanding natural beauty.
Armenia's capital city, Yerevan, is full of impressions and sights. Not far from Yerevan are the churches of Etchmiadzin and Zyartnots that were built 1.5 millenia ago and are considered as one of the oldest Christian monuments in Armenia. This sight is included on the UNESCO World Heritage List, while Armenian traditional thin bread "lavash" is also included on the UNESCO Non-Tangible Heritage List.
Tourism has been one of the key influences in the Armenian economy since the 1990's and a trip around Armenia will cost you as low as $20 to 40$ a day.
8. Turkey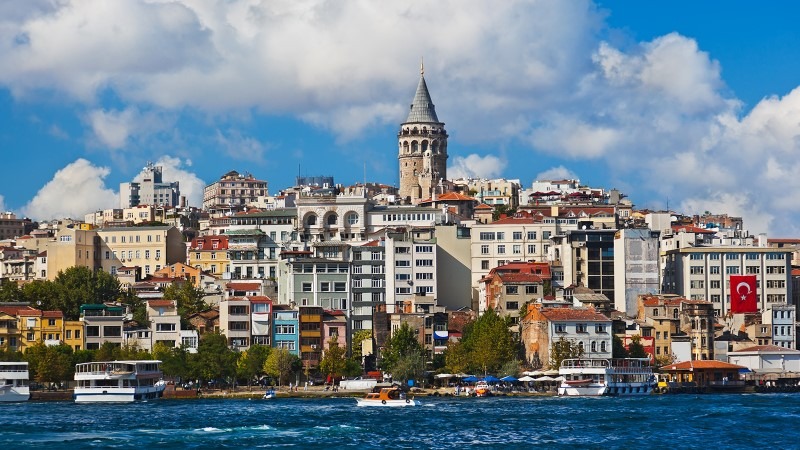 Also making our list of the cheapest travel destinations to visit in 2019 is Turkey. Like Georgia, Turkey is a nation that straddles Asia and Europe with its spectacular landscapes and unique history. Its commercial capital, Istanbul is home to the iconic Hagia Sophia, the 17th century Blue Mosque and the circa-1460 Topkapi Palace.
In Turkey, you can also find Roman ruins, cave cities, Mediterranean beaches and one thing you shouldn't miss when you visit the country is the Grand Bazaar, a market that dates back to the 15th century.
You can travel around Turkey for as low as $30 to $50 a day.
9. Mexico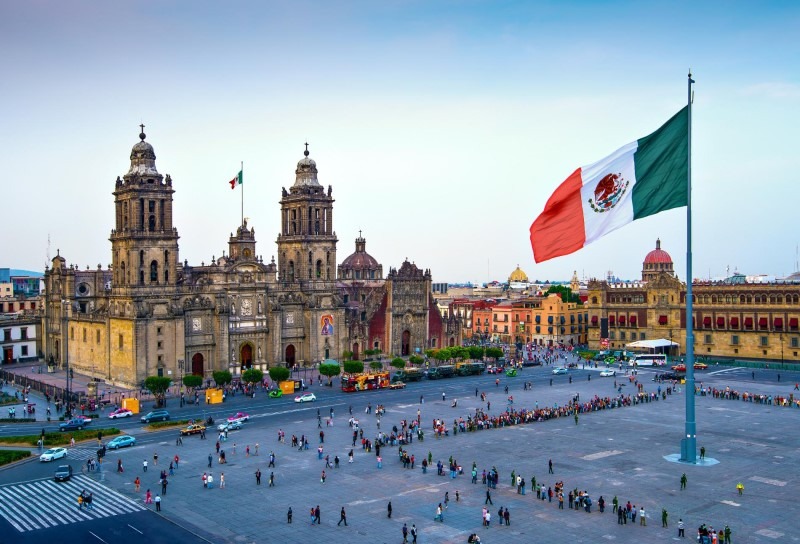 Mexico is a country which lies between the U.S. and Central America. It is famous for its Pacific and Gulf of Mexico beaches as well as its diverse landscape of mountains, deserts, jungles and cenotes. Mexico also has a rich cultural heritage where you can find ancient Aztec and Mayan sites as well as historic colonial cities in which many have been designated as UNESCO World Heritage Sites.
If you're looking for busy busy, Mexico's capital, Mexico City, offers upscale shops, renowned museums and gourmet restaurants that cater to the modern life. Other destinations in Mexico are the traditional beach vacation spots such as Cancún, Puerto Vallarta, and Playa del Carmen. While it sounds expensive, Mexico is also one of the cheapest travel destinations in the world.
You can travel around Mexico for around $40 up to $60 a day.
10. Guatemala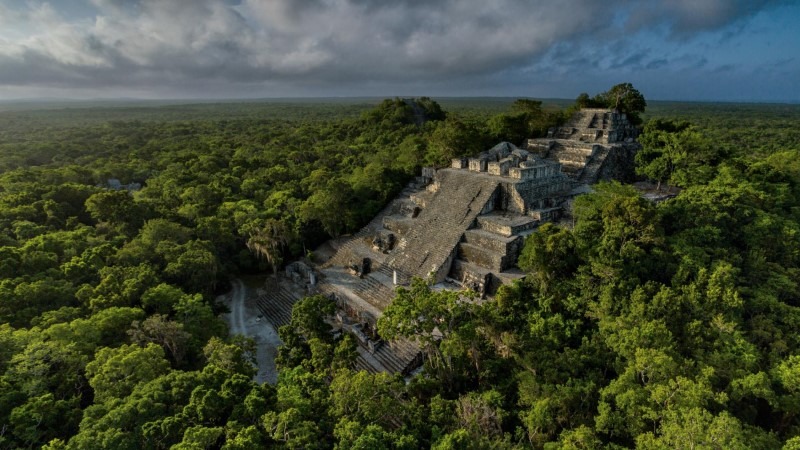 Last on this list of the cheapest travel destinations to visit in 2019, is Guatemala. Guatemala is a country located at the south of Mexico in Central America. It is home to a wealth of natural beauty with its' active volcanoes, dense rainforests and ancient Mayan sites.
Guatemala's capital city, Guatemala City, features the National Palace of Culture and the National Museum of Archaeology and Ethnology. While the west capital, Antigua, contains preserved Spanish colonial buildings. The small towns in the highlands and on the shores of beautiful Lake Atitlan which was formed in a massive volcanic crater offer a chance for unique cultural experiences. It is surrounded by vivid coffee fields and villages.
You can travel around Guatemala for as low as $25 to $50 a day.
Conclusion
There you go! These are just some of the cheapest travel destinations to visit in 2019. There a lot more countries that offer the same or even lower budget requirements, however, we chose to pick out some of the more unique, less heard of destinations for this list.
Please note that these are just suggestions and the amount you spend will always depend on your own unique circumstances and travel style. Before you go, also take note of the essential things you need to prepare before you travel internationally.
Hope this helps you to finally live out your travel dreams without breaking the bank!
If you're looking for more cheap countries to visit in 2019, check out our previous list of the cheapest places around the world to live, travel and work!
Tired of the 9-5 rat race, trading your valuable time for money, just to build someone else's dream? Wish you could design a lifestyle that combined traveling and earning a living? Good news – You can! Learn how today by downloading our FREE eBook, 12 Steps to Full Time Travel. Click here to Download Now!