Ciara is 23-year-old traveler and expat living in Abu Dhabi. Born and bred in Ireland, Ciara works as a Kindergarten teacher in Abu Dhabi but loves to spend any free time she gets traveling. After a recent trip through Southeast Asia, Ciara has come to share her top Vietnam travel tips to help you on your own amazing journey!
In this interview you will learn:
Where to stay in Vietnam
Things to do in Vietnam
The challenges you may face as a traveler in Vietnam
The cost of traveling in Vietnam
The top travel resources to book your trip to Vietnam
The top reasons why you should visit Vietnam at least once
Vietnam Travel Tips: Everything You Need To Know Before Jetsetting Off
No time? Come back later… Pin these Vietnam travel tips to your travel board on Pinterest >>

Tell us about yourself…
My name is Ciara, I'm 23 and was born and raised in Ireland.
I studied politics in college and currently I'm working as a Kindergarten teacher in Abu Dhabi.
The holidays I get from being a teacher has luckily allowed me to travel a lot in the last year.
When did you first visit Vietnam and where did you go?
This summer I backpacked through Southeast Asia, Vietnam was the second stop and the longest.
We landed in Hanoi, stayed for a few days, then got a night train up into the mountains and stayed in a town called Sapa.
After that, we headed over to Halong Bay and did an amazing overnight cruise out on the bay.
Finally, we spent our last few days in Ho Chi Minh and did a day trip to the Cu Chi Tunnels.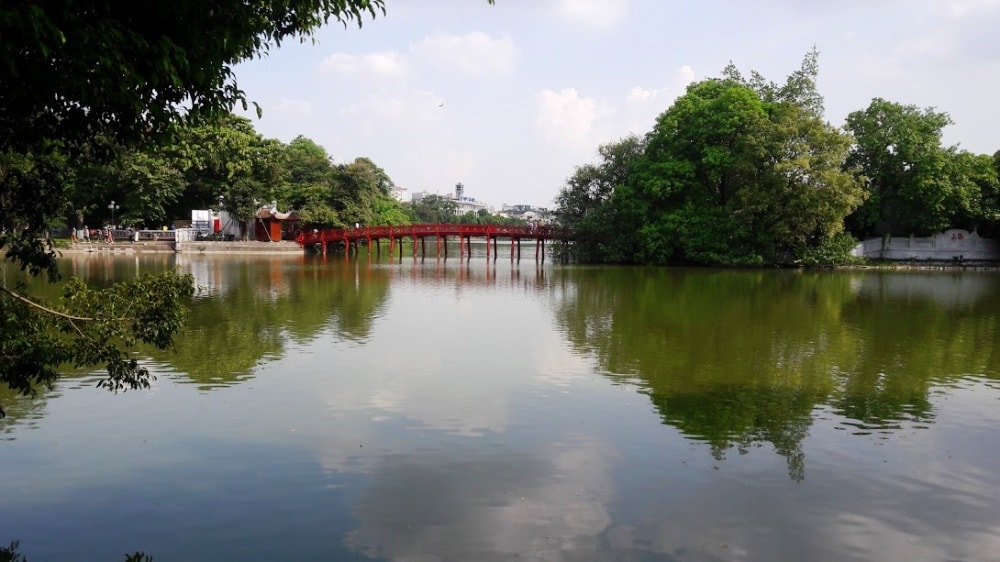 What was it that made you fall in love with Vietnam and did it inspire you to return?
Where I grew up and where I live now is very quiet, not a lot of people around. Abu Dhabi especially is very structured and quite spread out.
When I landed in Hanoi it was just the complete opposite of everything I was used to. There were people everywhere, cars, mopeds, bikes, tuc tucs, you name it, it was there and it was all over the place.
I loved the hustle and bustle of the city and despite how crazy the streets were, I felt safe to walk around with my friends or alone.
The old quarter of Hanoi is where all the backpackers stay and there are endless markets and cafes and street food vendors. You could spend hours just strolling around getting lost in the city.
I haven't yet returned to Vietnam but I know I will. When I visited I missed the whole middle of the country, so I know I will return to see everything I missed.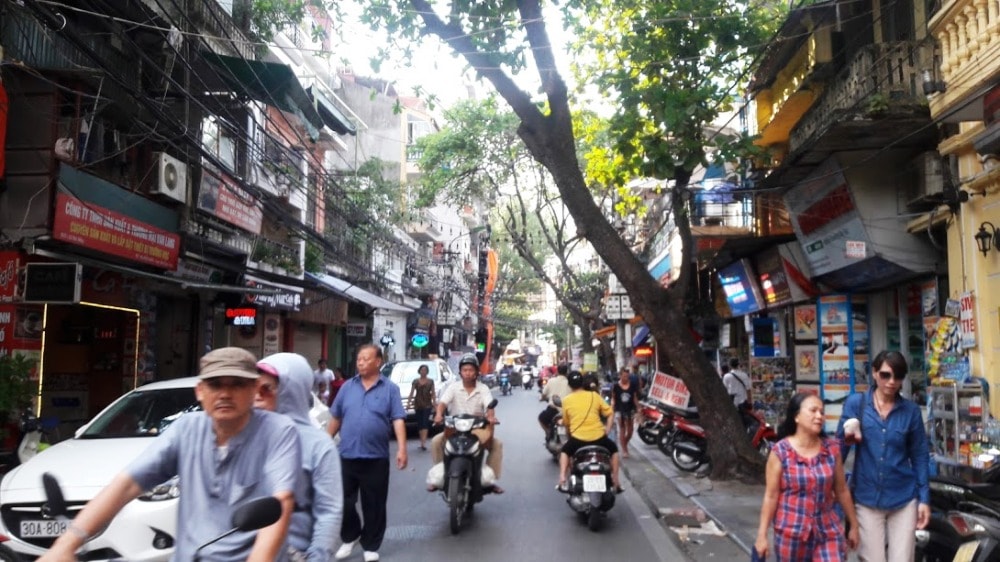 Which Vietnamese cities are your favourite and why? Would you recommend these as travel destinations? If so, where do you recommend staying?
Hanoi is probably my favourite city I've ever been to.
Like I said, the Old Quarter is a perfect place to stay, with lots of cafes, restaurants, bars and markets. It's a backpackers dream.
There are so many hostels to choose from and they are so cheap.
We stayed in a hostel called Golden Time Hostel 2. They were so welcoming and the rooms were like hotel rooms with two single beds and a private bathroom!! Not at all what I thought backpacking would be!
Ho Chi Minh is a great city too with a really cool nightlife, it's much bigger than Hanoi and has a completely different vibe.
I was more likely to travel around Ho Chi Minh by taxi as it was so big it wasn't so easy to find your way around. But taxis are very cheap anyway.
I think I preferred Hanoi because it has the feeling of a big town rather than a huge built up city like Ho Chi Minh, but it's all down to personal preference.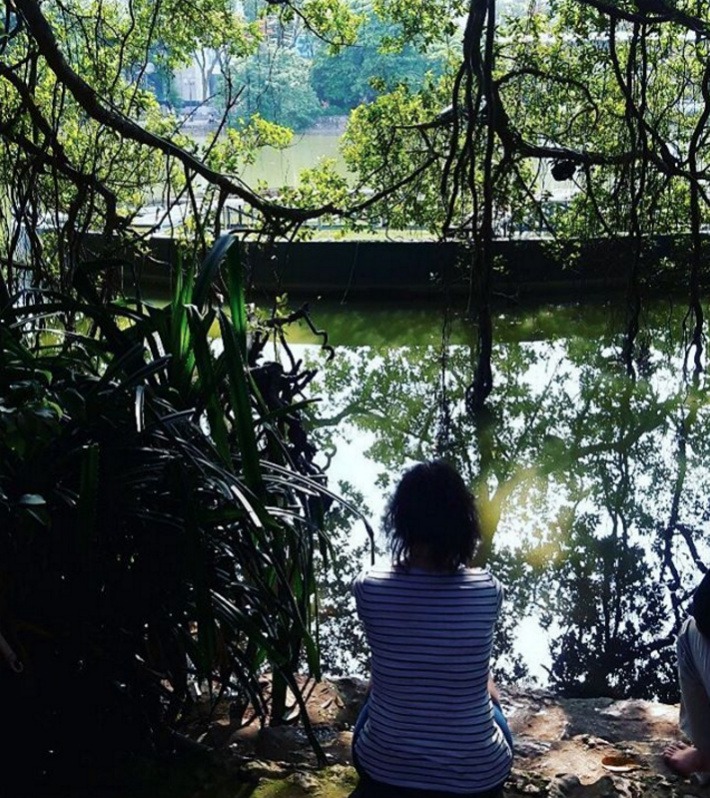 Your absolute top things to do in Vietnam?
First thing is to go to the mountains. We traveled by night train from Hanoi to Lao Cai, which was surprisingly comfortable with rooms of four and they provide free refreshments.
When we arrived we took a bus from Lao Cai to Sapa.
Be careful not to get ripped off with the buses, we paid 50,000 Dong (which is about $2) but some other people on the same bus paid 300,000 Dong (about $14). You have to haggle or you will be ripped off.
Once we got to Sapa we did a hike through the mountains with the local Black Hmong tribe who were so friendly and actually spoke a good bit of English.
The views were incredible I had to keep stopping and reminding myself it was real.
The second must do is Halong Bay. I would recommend doing the overnight cruise as it was spectacular getting to see the sunrise and sunset over the bay.
Unfortunately, the weather was very cloudy while we were there, but because of the weather we were able to haggle ourselves onto a 5-star cruise for almost half the price!
Once again, not what I had in mind when I thought of backpacking!! We got to enjoy the beach, explore a cave and take a bamboo boat ride. We were served only fresh seafood on the cruise as well which was amazing.
It was so nice to try all the different dishes, my mouth is literally watering just remembering the food!!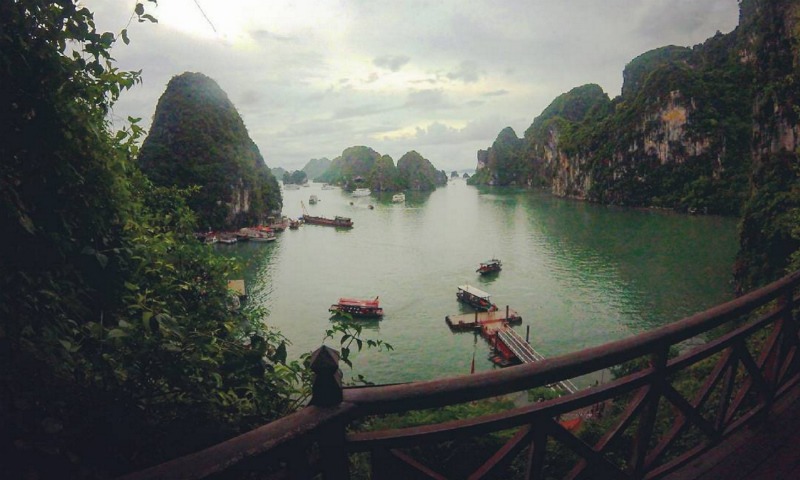 What challenges have you faced in Vietnam and how did you overcome them? Should people planning to visit Vietnam be aware of these challenges?
One thing is haggling if you are not good at haggling you will have to learn as I did on this trip. You have to haggle for everything, water, taxis, buses, clothes… everything!
I found the Vietnamese people good to haggle with, they are not unfair, but if you do not haggle you will be ripped off. It may not seem like a lot in dollars but you will end up spending a small fortune that you could have saved had you haggled.
Another thing is that Vietnam is obviously quite a poor country. I truly believe that the people there are some of the nicest in the world. But they will take an opportunity if they see one.
For example, I handed a taxi driver my phone as it had the hostel address on it. I had forgotten I had given it to him and he drove off, without us even paying him, with the phone.
Right after that, some women tried to help us find our hostel but they were putting their hands in my friend's bag trying to grab whatever they could.
I also witnessed women sending their small children into nightclubs to try and steal from the drunken backpackers.
I only witnessed these things late at night, so what I would suggest is to keep your wits about you, your bag strapped close and don't drink too much so you can stay aware of your surroundings.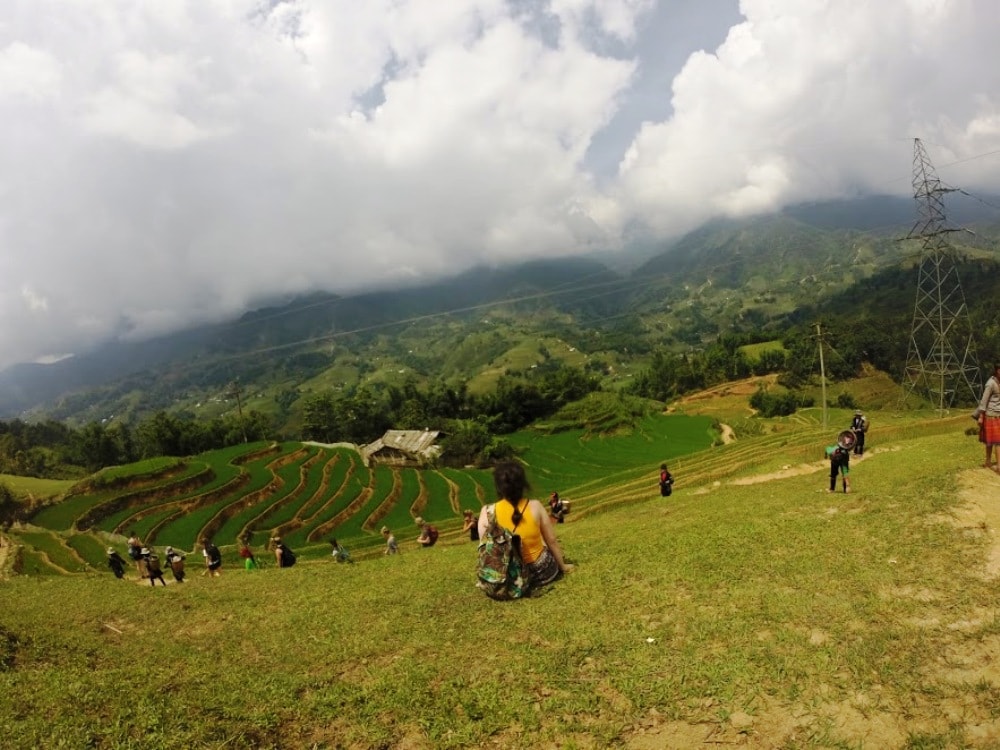 In your opinion, what is the best way to travel in Vietnam and why?
We were very lucky in Vietnam that almost everywhere we stayed was extremely nice and comfortable.
What I found is that a lot of hotels are just as cheap as the hostels. So if it was the choice of a hostel or a hotel for the same price we always picked the hotel.
The staff in both the hotels and the hostels were very friendly and helpful, but in the hotels you were guaranteed a clean bed and a nice shower.
I don't think you need a tour guide for Vietnam, I think it's all part of the experience to get around yourself and interact with the locals and the other backpackers.
Local buses are comfortable and much cheaper than the tour buses and the night train was also much nicer than expected.
So you can travel Vietnam quite comfortably without breaking the bank.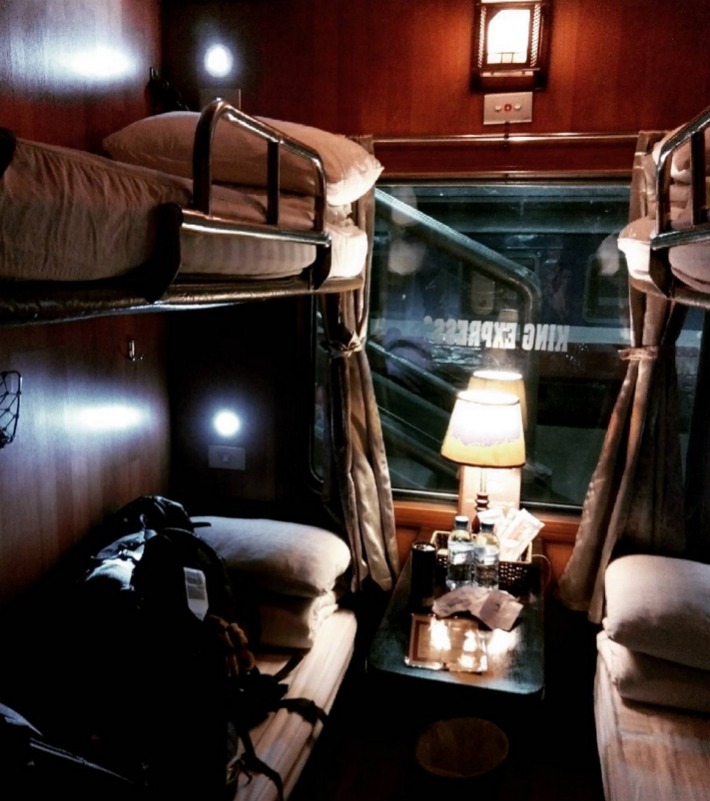 Based on this, what is the approximate cost of traveling in Vietnam (accommodation, food, transport, entertainment)?
This can vary hugely but either way, it's going to be cheap.
Hostels can range from $2 to $10 per night. Obviously the more you pay the nicer the place will be.
The hotels we stayed in were all around $10 per night. Most hostels and hotels include breakfast as well which is one less meal to worry about.
If you are getting street food (which is amazing btw) it's going to cost you about $2 a meal. Restaurants are more expensive but you shouldn't spend more than $6 or $7 on a dinner.
Travel expenses are low as long you stick with local buses and not tour buses.
So the most expensive thing will be tours, like the hiking tour in Sapa and the cruise in Halong Bay. But as with everything in Vietnam you can haggle these down too 😉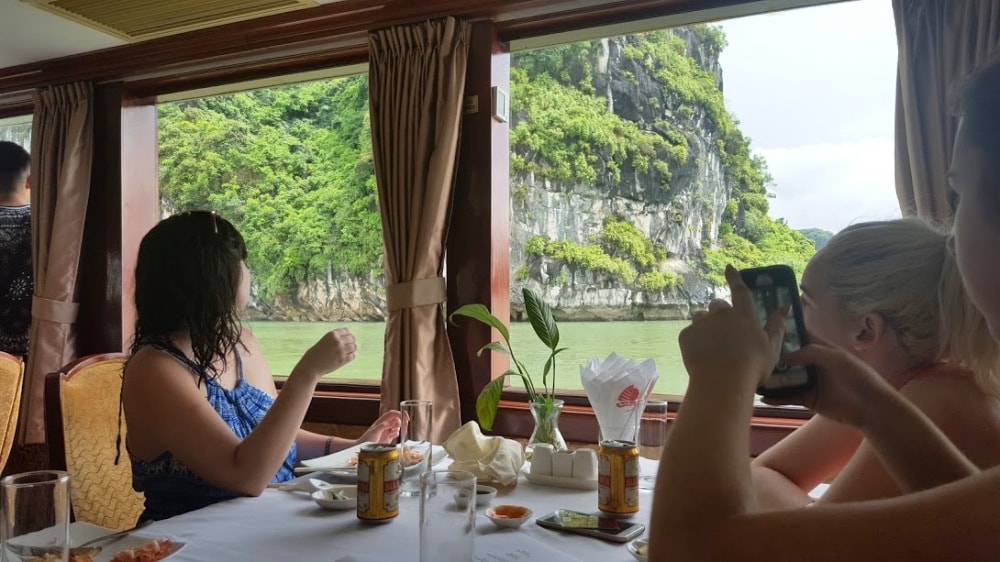 Your top go-to resources for booking flights, accommodation and tours in Vietnam?
I booked tours (like the hiking in Sapa and the Cu Chi Tunnels) through the hostels I was staying in.
Flights were all found on Skyscanner and booked through the airlines website. Air Asia is the best for cheap flights in Vietnam.
Accommodation can be found when you arrive at your destination. But for peace of mind, we always booked something the day before through Booking.com.
We also used Hostelworld but some of the hostels we booked through this website were a bit dodgy. Also, sometimes the hostel wasn't informed about our booking and they would have no room for us!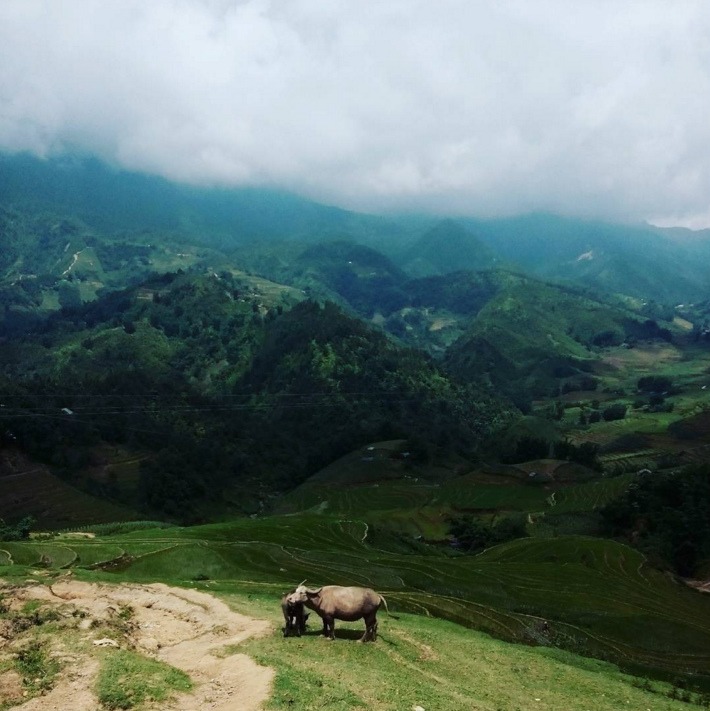 Can you share with us three important Vietnam travel tips to know before visiting?
1. Learn to haggle. This is something you can do while you're there but it is such a valuable skill you can use when you travel almost anywhere. It can save you so so much!
2. Embrace the culture, try the food, try to learn some of the language, get talking to the locals, it will make your experience so much more special.
Also don't be afraid of the food, it is too tasty not to try. Go to the busy street food vendors, that means their food is definitely good and it means it has to be fresh since they're selling so much of it.
If you have a sensitive stomach buy some charcoal tablets and pop one before a meal you're unsure of.
3. Relax and take it all in. Vietnam is a country that seems so fast paced and busy but really at the heart of it, it is so chilled.
I loved just taking my time and enjoying strolling through the streets, people watching and taking in all the craziness around.
You may be traveling but think of it as a holiday too… Relax and don't worry too much about the plan ahead.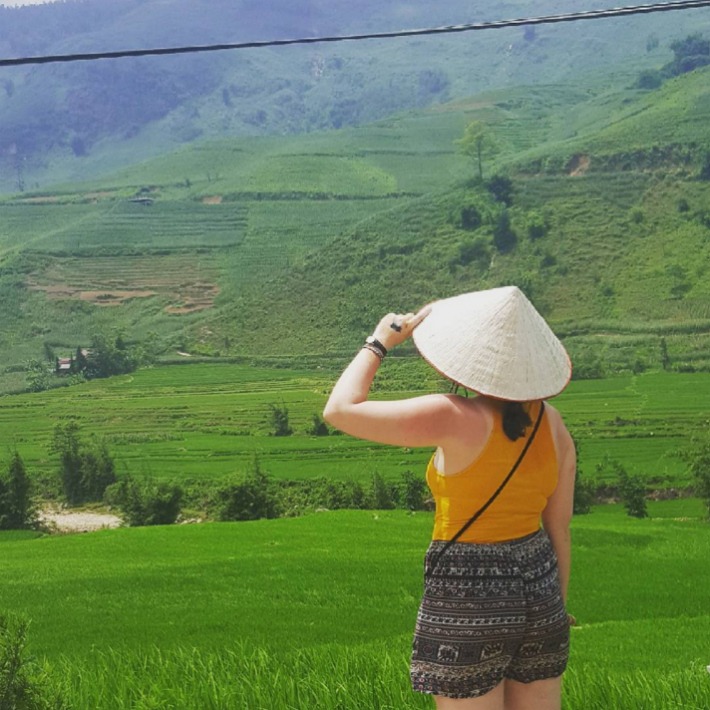 And finally, do you have any last words to inspire everyone reading this to travel to Vietnam?
Vietnam is mostly known for a war that took place almost 50 years ago, but it is so much more than that. The history of the war is so interesting and you'll definitely get a chance to learn more about it while you're there.
But you'll also get to take in the beautiful scenery of this country. I have traveled to a handful of places now and there's not many places I would say are more beautiful than my home country of Ireland, but Vietnam is definitely one of these places.
From the mountains to the sea, there is such a diverse terrace, each one more beautiful than the last.
Then the people… for people who have gone through such hardships and still suffer economically, they are the nicest, most helpful and friendliest I've ever met. They will go out of their way to help you and they almost always refuse a tip. They are just so genuinely nice.
If you get a chance to visit Vietnam just take it, believe me, you'll regret it if you don't. I will be going back once I have the chance for sure!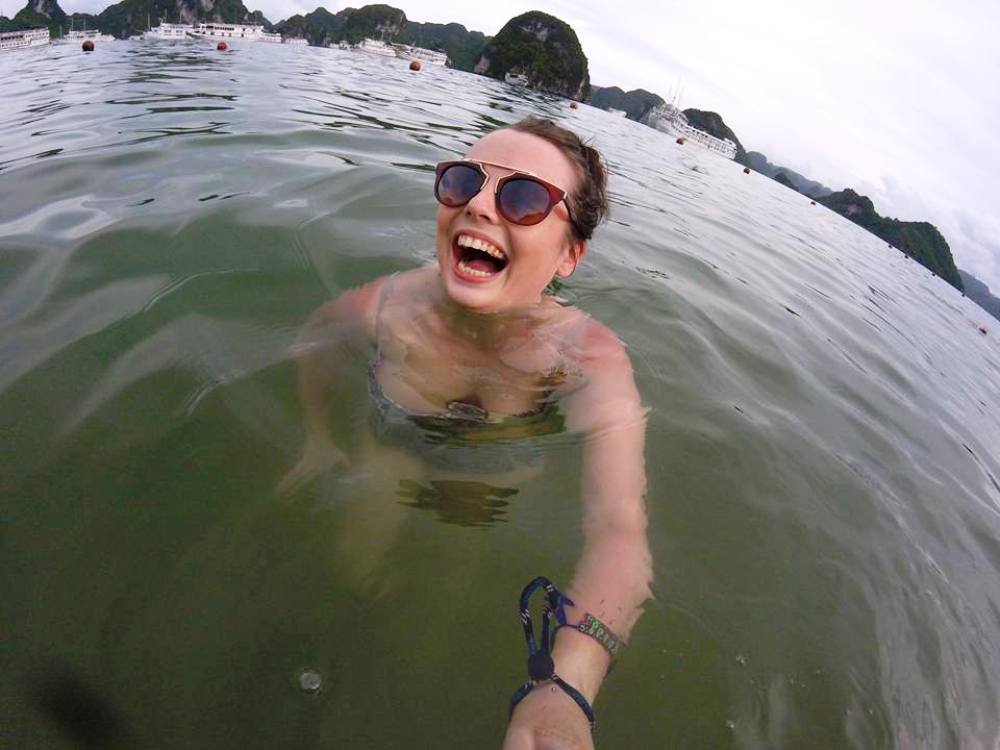 Ciara, thank you so much for sharing your amazing Vietnam travel tips!
To find out where in the world Ciara's next adventures will take place, remember to follow her on Instagram:@wandering_walsh.

---
Vietnam Travel Resources
Vietnam Accommodation:
To start looking at your accommodation options in Vietnam, choose Hostelworld for budget, Booking.com for comfort or Airbnb for local (and get $25 off).
Vietnam Flights:
If you are traveling to Vietnam from overseas, it is beneficial to use a flight compare site to find the cheapest flights. We recommend and use Skyscanner and Cheapflights.com.
Click here to compare and book cheap flights to Vietnam
---
Now it's over to you reading this! Leave your answers in the comments section below…
Are you planning a Southeast Asian trip and looking for more Vietnam travel tips? Leave your questions below and we'll do our best to help you out!
Do you know some more Vietnam travel tips to add? Let us know!
---
Are you interested in being a featured traveler and sharing your travel tips?
Click here to send an email to us
Share a few words about yourself and your travel experience as well as a link to your blog or favourite social media channel
We'll be in contact!