"Mexico" – hearing the word, an array of images already appears vividly in one's mind, from its crystal-blue beaches, diverse and rich landscapes, nostalgic structures of the past, to the assorted tropical cuisine oozing with spicy goodness.
Perhaps one of the most iconic places nearly everyone loves to visit is none other than its renowned city, Cancún.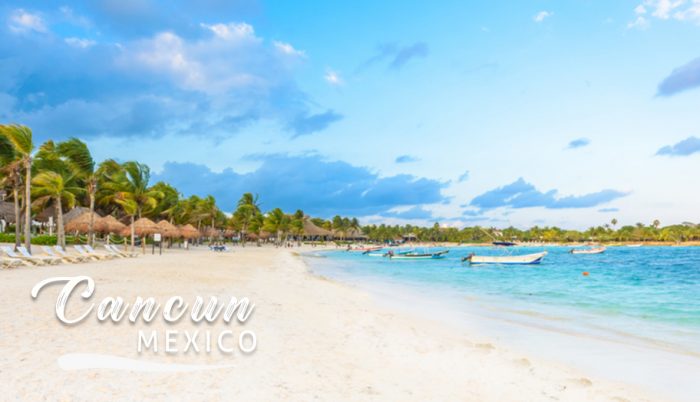 If you're one of the many travelers who dream to enjoy the soothing nature of the tortoise blue Cancún beaches, savor its carefully-made delicacies, and experience the youthful wildness of its nightlife, then you've arrived at the right place.
Here, we have compiled our pick of five of the best Cancún all-inclusive vacation deals that are sure to let you get the most out of this ocean-blue paradise.
Funjet
Capture the enigmatic Cancún at its full grandeur with Funjet's 3-Night All-inclusive vacation deal. Offering a blend of wilderness and elegance through an all-inclusive stay at Secrets The Vine Cancún, a first-rate beach resort, you can now dive straight into the silky waters of Mexico while enjoying a royal place to rest.
Located just at the border of the cerulean waters of the Caribbean, this contemporary adults-only resort is sure to make your Mexican experience even more unforgettable with its 3 infinity pools, world-class SPA services, and breathtaking oceanic view. For only $849 per person for a July 31 departure date, you can now glide away from Denver and experience one of the best 3-night Cancún stays you could ever imagine.
And what's more is that you can take part in amazing promotions, such as a deal of up to $100 Amstar Adventure Cash and up to $200 worth of resort coupons.
Cheap Caribbean
Are you ready to witness authentic, Mayan-infused architecture right beside the roaring ocean waves? With Cheap Carribean's 4-Night All-inclusive deal at Paradisus Cancún, you can do just that and more!
For only $889, you can now enjoy a 4-night stay at one of the city's most remarkable beach resorts in just a single flight out of Fort Lauderdale, Florida. Infused with state-of-the-art facilities and built just at the front of the shimmering ocean, your stay at Cancún is sure to become even more magical than you've ever dreamed of.
Urban Adventures
Looking for a fun way to explore Mexico's historical landmarks? Through Urban Adventure's Private Cancún Package, you can now take a trip down memory lane and discover what lies behind the long-forgotten lore.
For just $1074, you can now enjoy a 10-hour tour to the most sacred, ancient, and recognized sites, from Cancún to Chichen Itza. The package includes a local English-speaking tour guide, private transport, Chichen Itza and Cenote entrance fees, plus an authentic Mexican-style breakfast and refreshing drinks specially made for you!
Travelocity
Escape the buzz of LA and welcome the soothing embrace of the ocean waves through Travelocity's U By Grand Fiesta Americana – All Inclusive Package. Make yourself at home by staying at this luxurious hotel located just 0.1 mi (0.2 km) from Cancún Convention Center.
From pools and clubs to SPA services, a grand interior, and dazzling views, this vacation deal is sure to make your stay at Cancún the best trip you'll ever have. Prices will vary, but will start just above $400 per night.
Trafalgar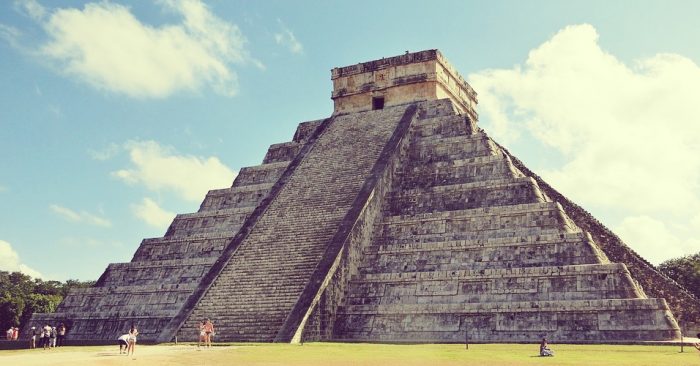 8 days, 1 country, 4 cities. For an early payment discounted price of $1,732.50 per person, you can now awaken the inner explorer in you a la Indiana Jones. Trafalgar's Treasures of the Yucatan package will let you trail through the golden history of Mexico.
Delve into the fascinating wonders of Cancún, Mérida, Chichén Itzá, and many other sites within an 8-day travel adventure. From accommodations to meals, to on-trip transport, Trafalgar is sure to give you one of the best Mexican vacations you could ever dream of.
Which among these deals caught your interest the most? Don't hesitate to visit these travel websites and delve into the endless wonders of Cancún, Mexico today.