Traveling to another country for the first time, even if it's just for a week-long vacation, requires a lot of adjustments. From the weather to the culture, you need to be aware and know what to expect. It's annoying for little mishaps to destroy what is supposed to be a positive experience, so it's better to be prepared than sorry.
Do These 6 Things Before Every International Trip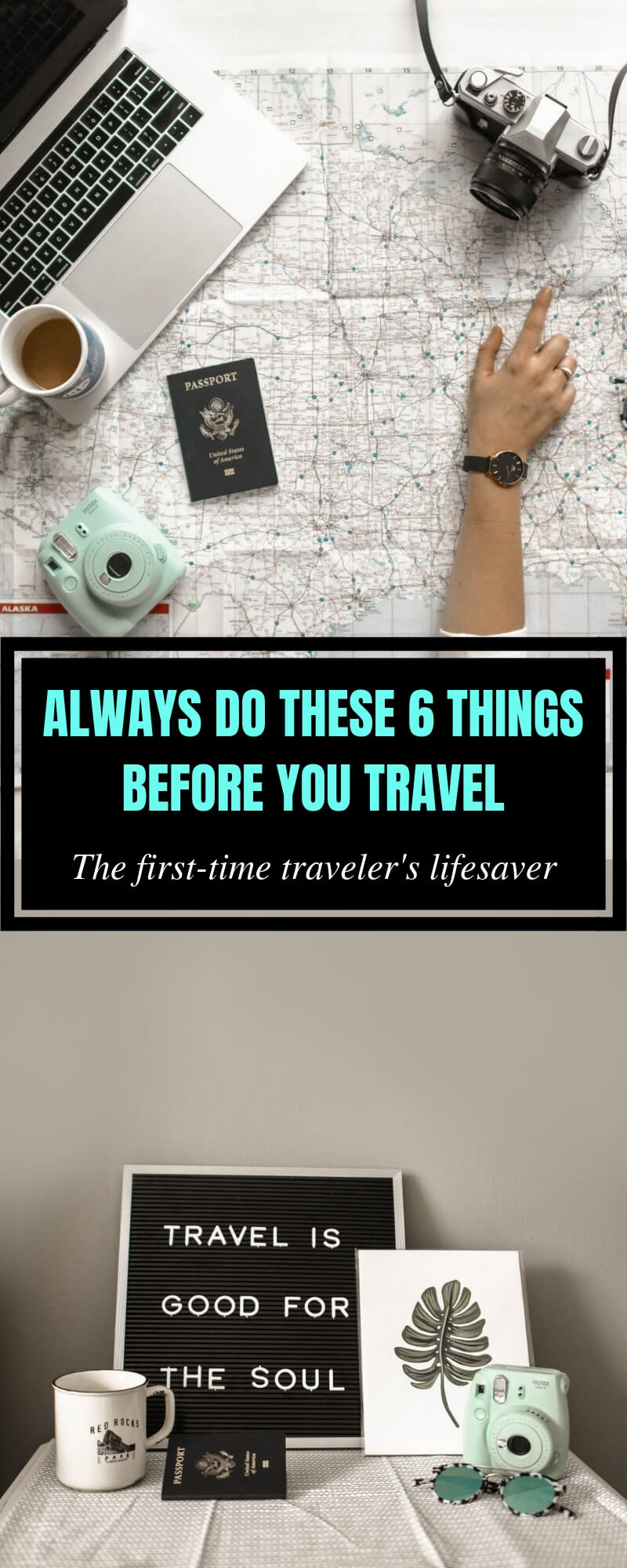 When you're excited about your trip and in a fluster packing last minute bits and pieces, it's easy to forget the essentials. That's why you need to learn what to anticipate so you can prepare beforehand, especially when you're traveling internationally.
So to guide you towards a smooth international travel experience, I'm about to share my 6 top tips on what to do before you travel…
1. Travel documents: Passport and Visa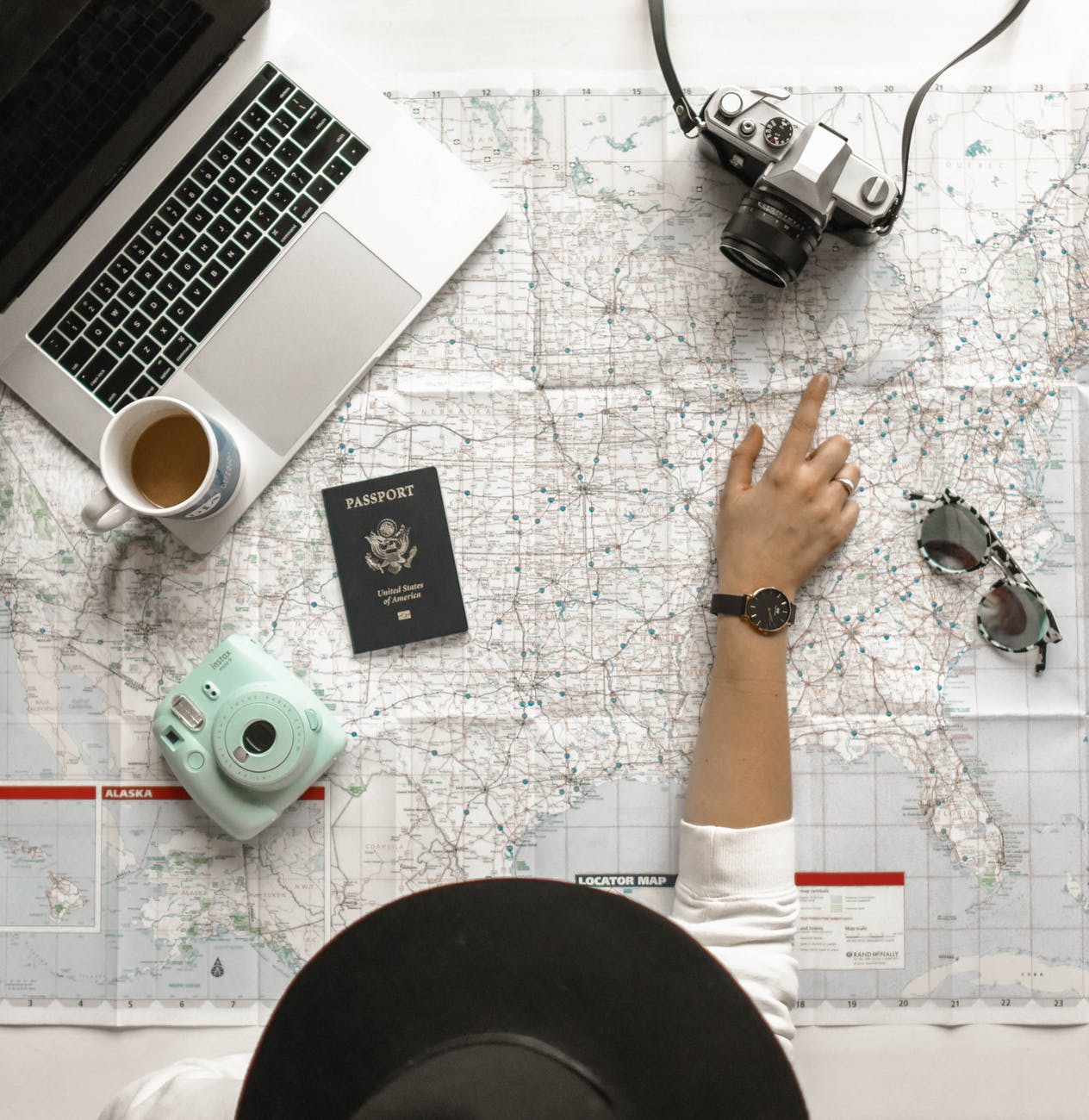 Your passport is the number one thing you need to secure before traveling to another country. This is used to verify your identity and your legality to travel abroad. So without having your passport with you, it is as good as saying you cannot leave.
Since this is very important, you need to make sure that your passport is up to date to avoid delays. Also secure copies of it when traveling so if the original one gets lost or stolen, you have an extra copy. You can even store a soft copy of it in cloud storage or with someone you trust in case of a serious emergency. But to avoid these instances, always keep your passport with you or keep it in a very secure place, such as a safe.
Next is your visa. Though some countries are visa-free and offer a simple visa on arrival, others won't allow you to enter without one. So it is advisable to research whether or not your destination requires a pre-approved visa first, so you can arrange and prepare for one. They can take up to 6 weeks to process.
2. Vaccinations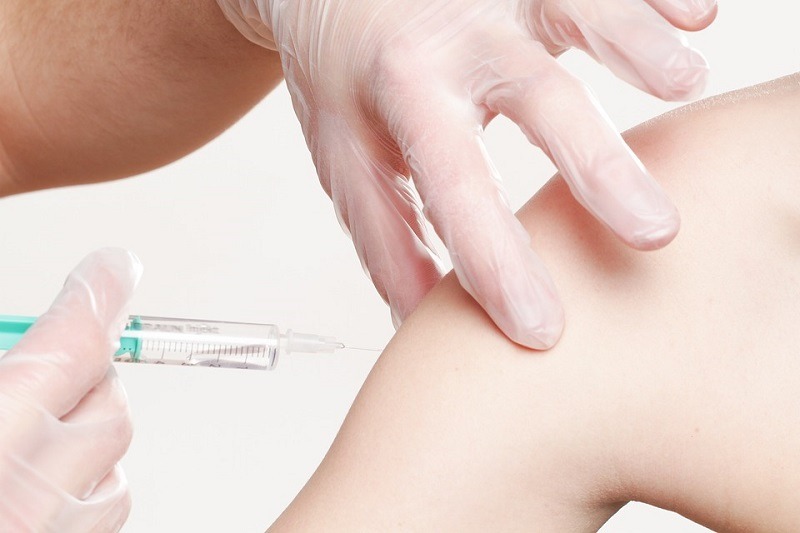 Before traveling overseas, it's important to get all the proper vaccinations first to protect your body from any viruses or diseases that you could pick up. Also keep a copy of your vaccination certificate with you in case the country you are entering requires you to present one. For example, Panama won't allow you to enter the country without a yellow fever vaccination certificate.
3. Cash and Cards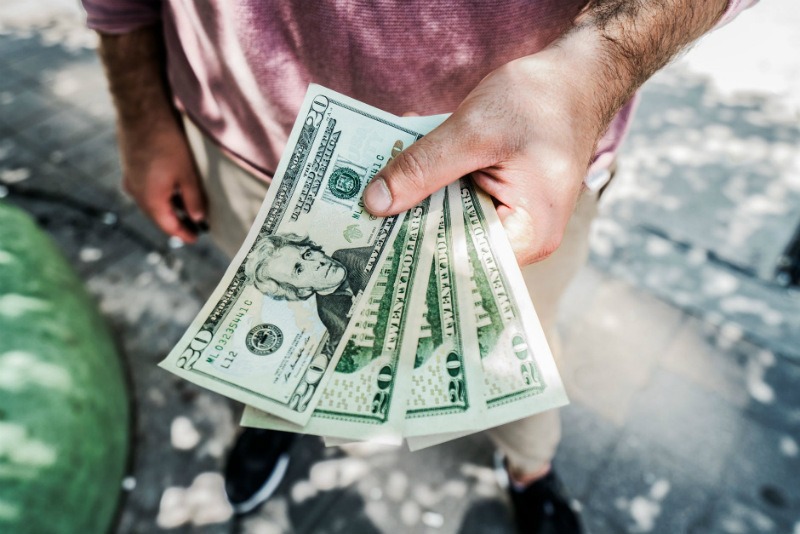 Money moves things, so without it you freeze. Budget and prepare enough cash to keep you going for a few days and also make sure you are aware of the foreign exchange rate so you know exactly how much you're getting if you need to use an ATM.
Also check if your credit or ATM card works in the country you are visiting and be sure to bring it with you! Some banks will block your card if you don't tell them you're traveling abroad, so before you leave give them a call and let them know which countries you'll be in. Also check the kinds of fees your bank charges for international use.
4. Research and Itinerary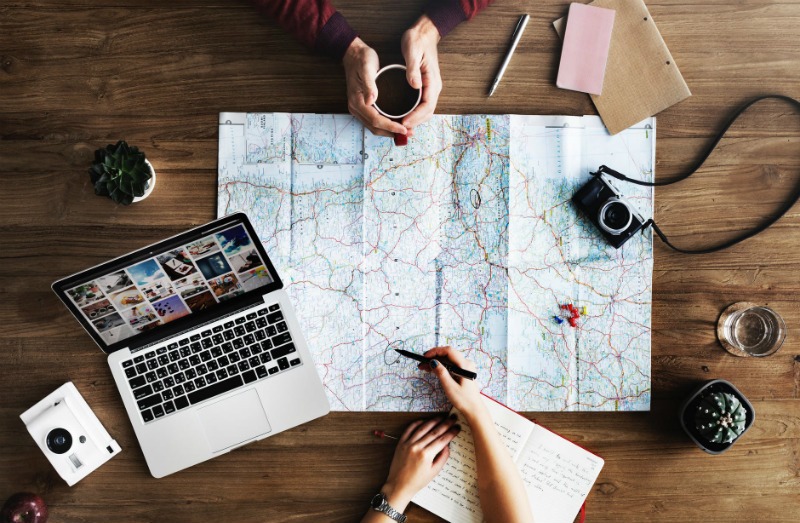 To maximize your trip it's a good idea to travel with an organized itinerary. This can be put together beforehand with a few hours research. When you do your research, choose the best places to visit and how much time you need so you can plot and plan ahead of time. Guidebooks and travel blogs are available on the internet to help you along with your research.
Since the country you are visiting may not speak English as their first language, some background research about the people, culture and customs is really a must to set your expectation and for you to know how to communicate with the locals.
5. Electronics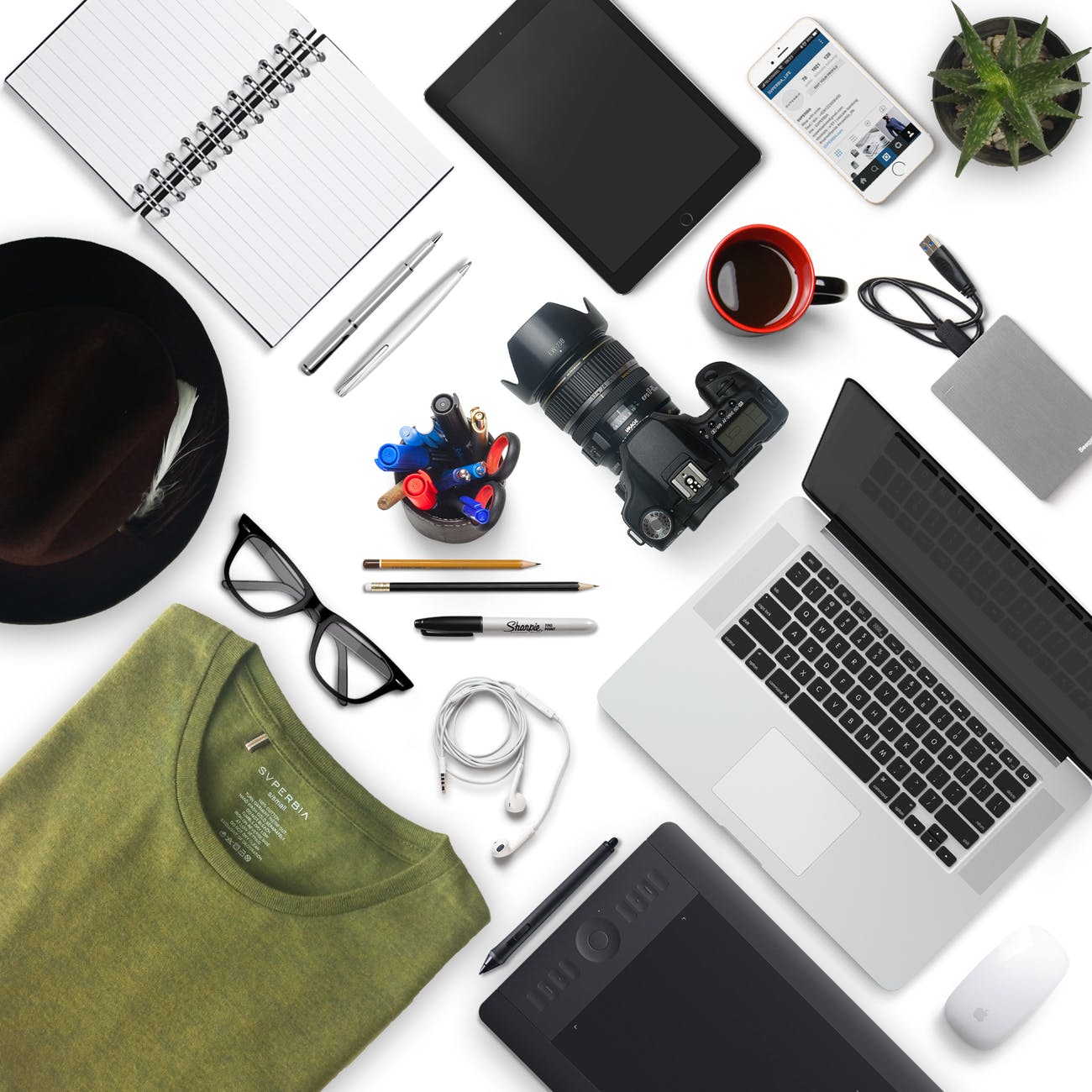 To savour your wonderful travel memories, always keep a camera and/or smartphone with you! Don't forget to bring chargers and adapters too since not all countries have the same plugs and voltages. Bringing a dependable power bank or extra batteries is definitely recommended as well.
With Wifi and social media so accessible around the world nowadays, communicating even countries apart is easy, without the need to put your mobile phone on roaming. Plus you can upload your photos and videos directly without the need to transfer them to a laptop. Don't you just love technology?
6. Luggage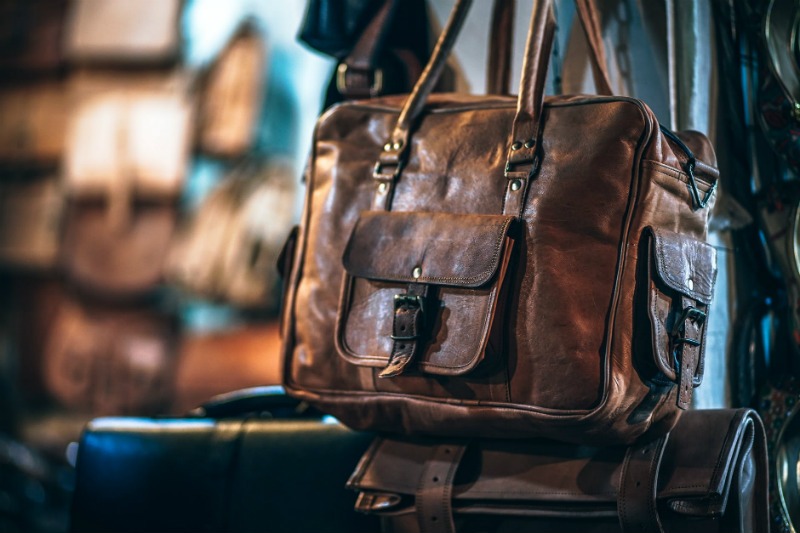 Of course pack the essentials like clothes, hygiene kits and the things you cant live without but be sure to check on the airport or airline provider first regarding the things you shouldn't be carrying to avoid delays.
Aside from your check-in luggage also keep extra clothes in your carry-on bag in case the airline loses your baggage, yes it happens! Take a photo of your luggage inside and out so if ever it gets lost, the attendants will know what to look for. Lastly, it's always better to travel light because chances are you'll be going home with a lot more stuff.
Now… Are you feeling ready to travel abroad for the first time? We're excited for you! Hopefully after going through these 6 essential travel tips you feel more confident and knowledgeable about those pre-travel to-do's that can either make or break a trip (if you don't do them). Whether you're already set or you've still got some work to do, you're sure to have a memorable experience. Happy traveling!
Tired of the 9-5 rat race, trading your valuable time for money, just to build someone else's dream? Wish you could design a lifestyle that combined traveling and earning a living? Good news – You can! Learn how today by downloading our FREE eBook, 12 Steps to Full Time Travel. Click here to Download Now!