Still undecided on where to spend your Christmas holidays? Here we give you a list of the top 8 best destinations to go that'll offer an unforgettable and joyous Christmas celebration...
Top 8 Best Destinations to Visit this Christmas Holiday

Whether you want to go somewhere quiet and relaxing or full of Christmas cheer, these 8 Christmas holiday destinations will have you covered!
1. Seoul, Korea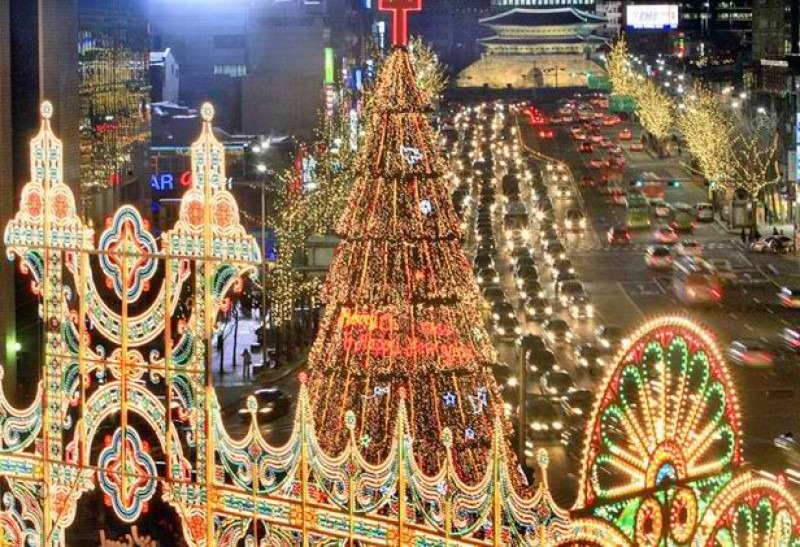 Come to the winter wonderland in Asia and witness the Lotte World's Christmas Festival. It includes a Christmas Parade with Santa Claus and lot's of other Christmas Characters!
You can also visit the massive Christmas Market from Sinchon subway station to Changcheon Church where you'll find diverse restaurants and crowded bars full of Seoul's rampant creativity.
Another must see destination in Seoul during the Christmas holidays is the Seoul Plaza Hotel. The whole hotel shines with magnificent decorations and lights.
The staple of the holiday season in Seoul is the Universal Ballet performance of the Nutcracker, which started back in 1986. This is perfect if you want to save money, because they offer 20% discount for expats and foreigners (and even your Korean host).
2. Taipei, Taiwan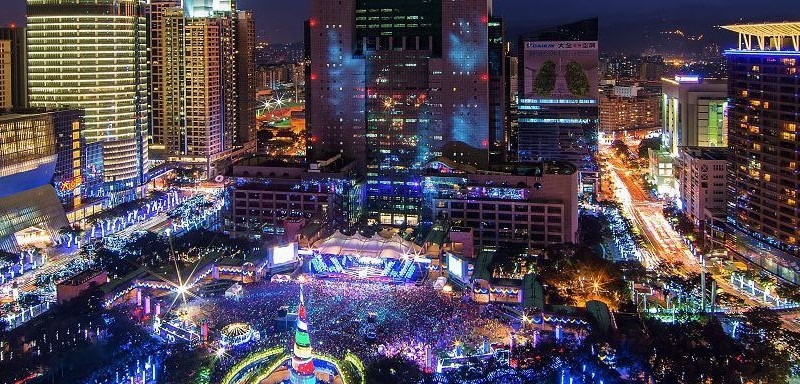 Just like Seoul, Taipei also turns into a Winter Wonderland during Christmas. Visit their Christmas Land in New Taipei City and enjoy various activities.
Take a picture with Taiwan's tallest Christmas tree, shop at their huge Christmas market and enjoy different rides for all the family at the Christmas fair.
If you love desserts and treats, Taipei is the best place for you to go this Christmas holiday. With their amazing creativity when it comes to novelty baking, you can pick doughnuts and biscuits shaped like snowmen, Santa Claus and other famous Christmas characters.
And every year end, Donutes Café and Bakery (across Taiwan), holds their annual sale where everything goes half price! FOOD HEAVEN!
3. Hong Kong, China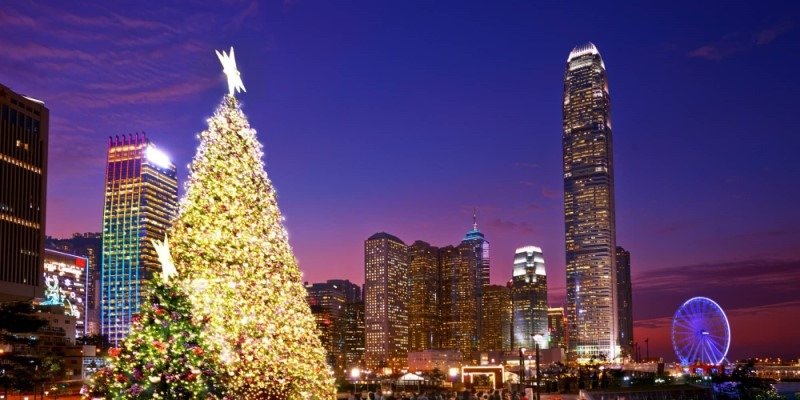 If you want to enjoy dry and sunny weather for Christmas, come to Hong Kong.
Hong Kong is known to have the grandest Christmas celebration in East Asia. With all the fantastic displays, delicious food and luxurious shops, you'll definitely enjoy the Christmas holidays in Hong Kong.
Kids and kids at heart can visit Disneyland for Christmas-themed amusement and entertainment that starts early in November to New Year's Day.
The whole Hong Kong WinterFest offers a variety of specials and promotions with different Christmas displays and events being held.
4. Bali, Indonesia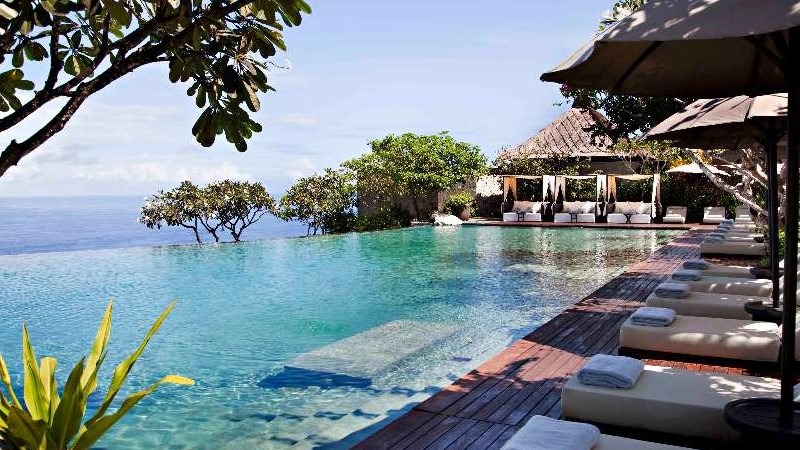 If you want to take a break from the city during the Christmas holidays, Bali, Indonesia is one of the most relaxing places to go.
Enjoy a relaxing spa weekend or feed your spirit with a cleansing yoga retreat. Then afterwards, enjoy shopping for a variety of unique and budget-friendly Christmas gifts.
Later on savor Balinese-style festive meals and dance the night away at one of the islands' many lively parties...
Or simply enjoy the relaxing quiet mood and watch the fireworks by the beach.
If you are ready to make a change from snow to sand and sunsets this Christmas, you'll definitely love your time in Bali.
5. Tokyo, Japan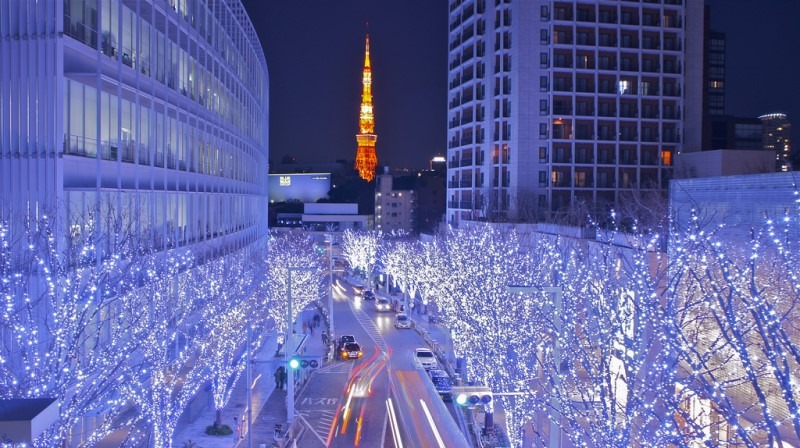 Tokyo is always exciting as it sounds, especially during the Christmas holidays...
The number one activity you'll definitely enjoy while in Tokyo is shopping. It's also a good way to experience the lights and sounds of the holiday in the city. Tokyo's department stores also enhance the festive mood during Christmas with their special year end sales.
But if you want a traditional Japanese experience during the Christmas holidays you can have it too. With Tokyo's many Buddhist temples and boiling hot springs you can sit back and relax while you meditate away from the Christmas stress. Plus, the winter scenery will sure take your breath away.
6. London, England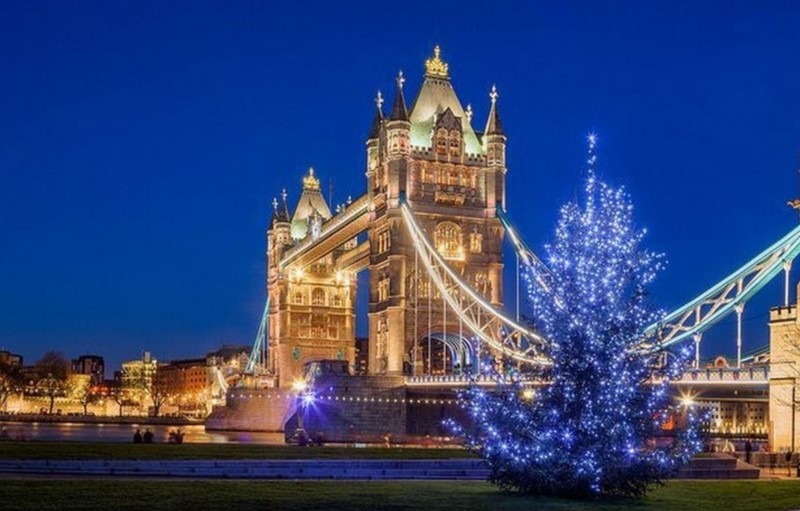 A visit to London during the Winter holidays is all about Christmas markets and Christmas shopping.
Being one of the greatest cities in the world, the Christmas holidays in London is full of festive displays and bright decorations. The historical buildings shine bright and groups of traditional Christmas carolers go around singing, creating a joyful Christmas mood.
Experience a white Christmas and try ice-skating at the Tower of London. Plus, witness free concerts by British musicians throughout the Christmas holidays.
There are plenty of magical things to do in London over Christmas whilst enjoying the hustle and bustle of the city.
7. Phuket, Thailand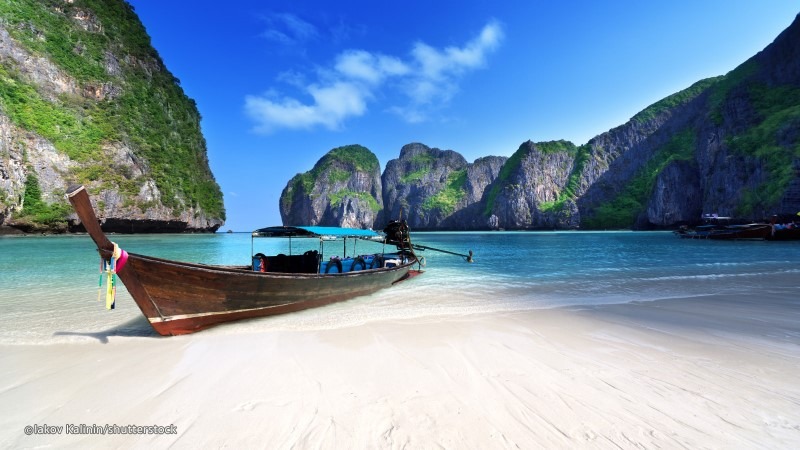 Just like Bali, Phuket offers a relaxing Christmas vibe. You can also experience a White Christmas in Phuket - not with snow but with its white powdery beaches.
One of the best ways to enjoy your Christmas holidays in Phuket, Thailand is by trying their local cuisine. Be sure to make a reservation ahead of time, however because Phuket restaurants get busy, even at Christmas!
Enjoy a serene and calm Christmas on the island of Phuket with lots of activities for you to discover.
8. Boracay, Philippines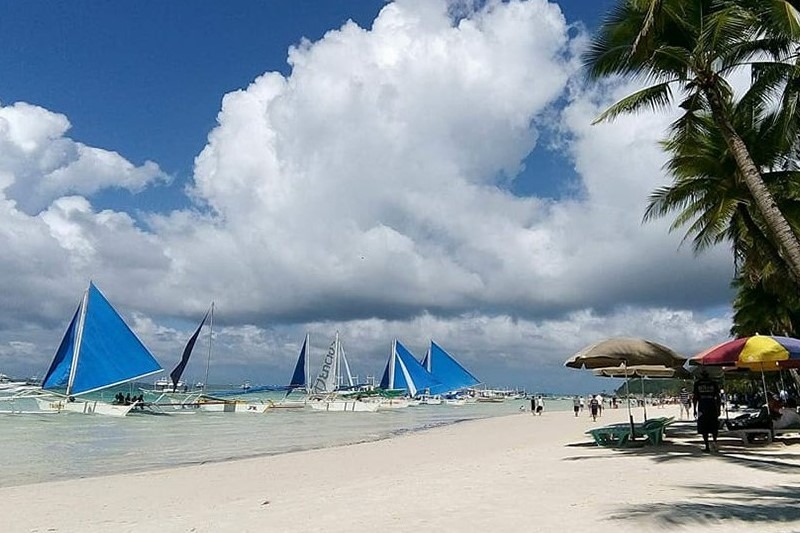 After 6 months of closing and restoring the island, Boracay is now renewed and open. With its clear waters and white powdery sand, you'll surely enjoy your Christmas holidays the new Boracay way.
Though the Boracay party days are over, the island still offers a well-celebrated vibe because of the number of tourists who keep on coming to witness the restored beauty of the island.
Boracay also offers a variety of different activities that are great for the whole family, while restaurants serve delicious Filipino meals with a twist that will perfectly suit your taste.
Come and enjoy the new beauty of Boracay and spend your Christmas holidays the unique Filipino way.
Christmas can indeed be celebrated in all corners of the world, but now it's time to decide where you are going the spend it. Whether you want somewhere quiet and relaxing or full of Christmas cheer, there are plenty of destinations for you to choose from. However, be sure to visit one of these 8 featured Christmas holiday destinations for a more wonderful and unforgettable Christmas experience!
Tired of the 9-5 rat race, trading your valuable time for money, just to build someone else's dream? Wish you could design a lifestyle that combined traveling and earning a living? Good news - You can! Learn how today by downloading our FREE eBook, 12 Steps to Full Time Travel. Click here to Download Now!