Island hopping in Thailand is a rite of passage for the adventurous traveler.
Thailand's islands run the spectrum from large full-scale party and resort centers, to small, quiet islands that are great for periods of meditation and peace.
Here are 12 of the best island adventures for your Thailand island hopping experience…
12 Best Destinations For Your Thailand Island Hopping Adventure
South West Thailand Islands (Andaman Coast)
1. Phuket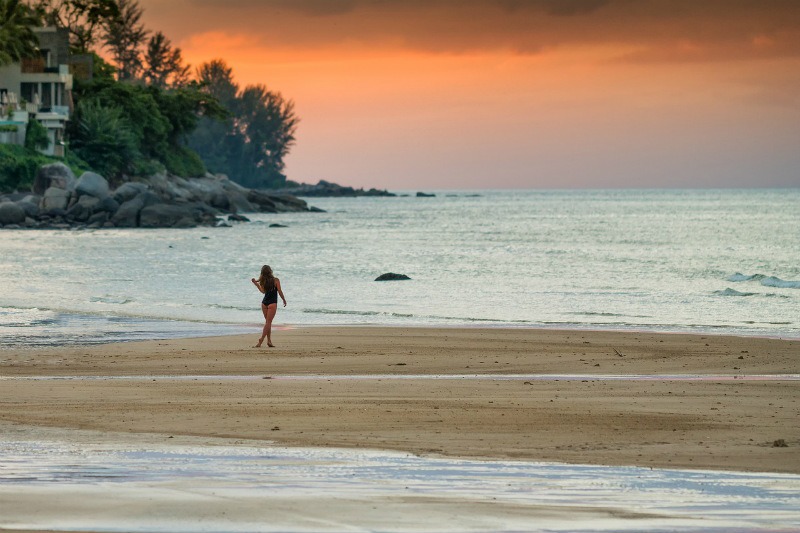 Phuket is one of the largest and best-known islands in Thailand. It's mostly known for its wild beaches and party atmosphere but is also home to beautiful beaches and 29 Buddhist temples.
Many Thai island hopper tour companies start off from Phuket, and it's one of the main gateways to the other small islands.
Because Phuket is a relatively larger island, there are more secluded beach areas if you're interested in a little quiet after a night on one of the larger party scenes on the island.
2. Koh Yao Noi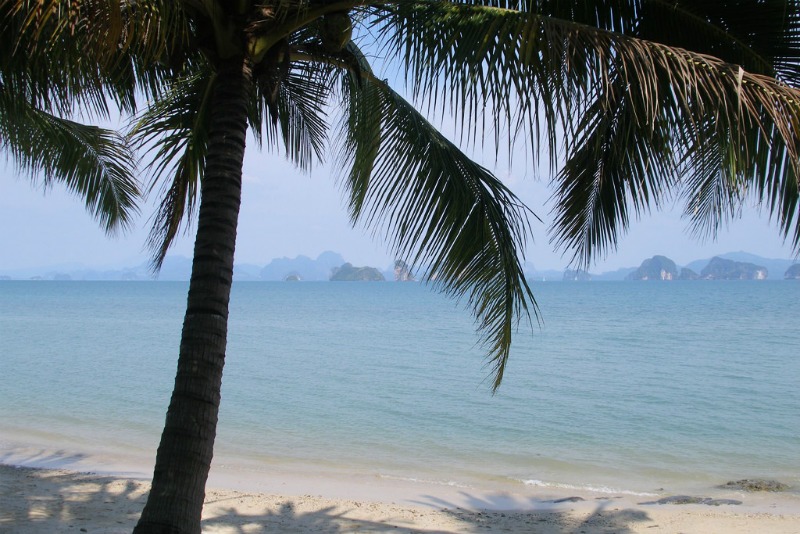 Koh Yao Noi is one of the best quiet islands in Thailand, a peaceful space away from the bustling crowds of the bigger islands.
Even though it is a quiet island, travelers can still enjoy adventurous and relaxing things to do in Koh Yao Noi.
There are no big tourist destinations on the island, but your accommodation in Koh Yao Noi will have kayak and snorkeling equipment rentals, as well as recommendations for the best motorbike and tuk-tuk drivers to take you where you want to go.
While this lovely Thai island lacks technology, it offers an abundance of peace, quiet, and solitude.
3. Koh Phi Phi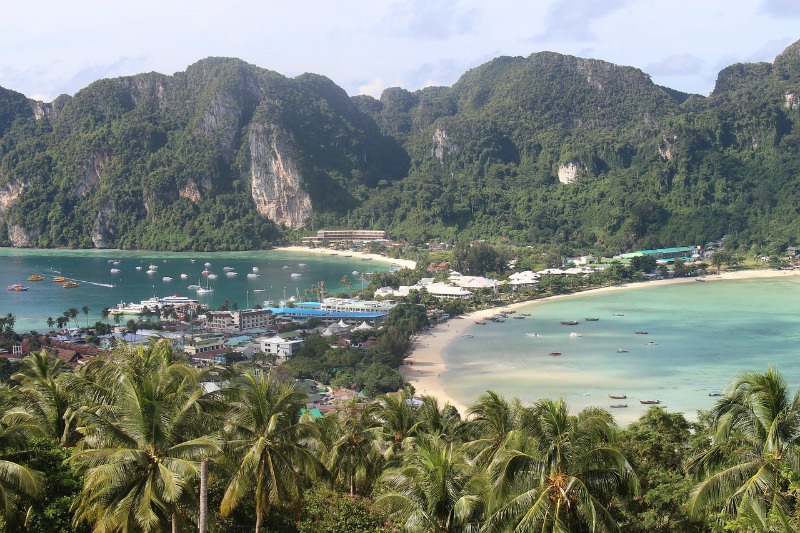 Koh Phi Phi is actually a small cluster of islands just a short jaunt away from Phuket.
Most of the area is protected, but visitors can still spend their days snorkeling and snapping underwater pictures of the coral reefs.
4. Koh Raya (or Koh Racha)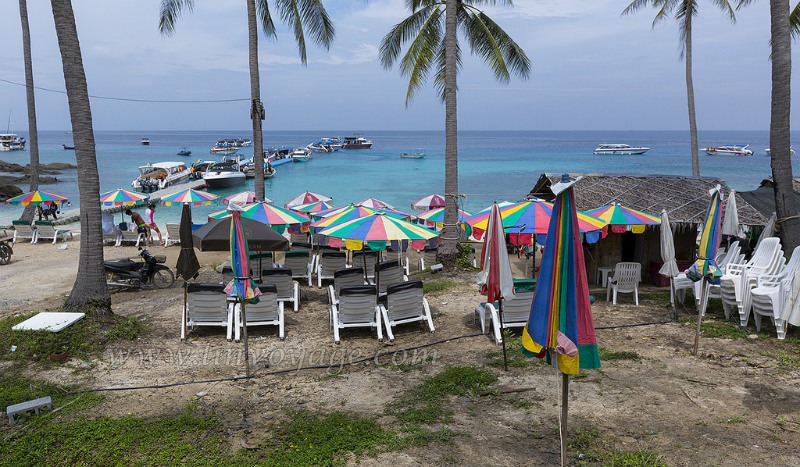 Koh Raya is a top location for the next stop on your Thai island hopping adventure.
This gorgeous island is without paved roads or ATM services, so make sure you bring local currency before heading there on a day trip.
5. Koh Lanta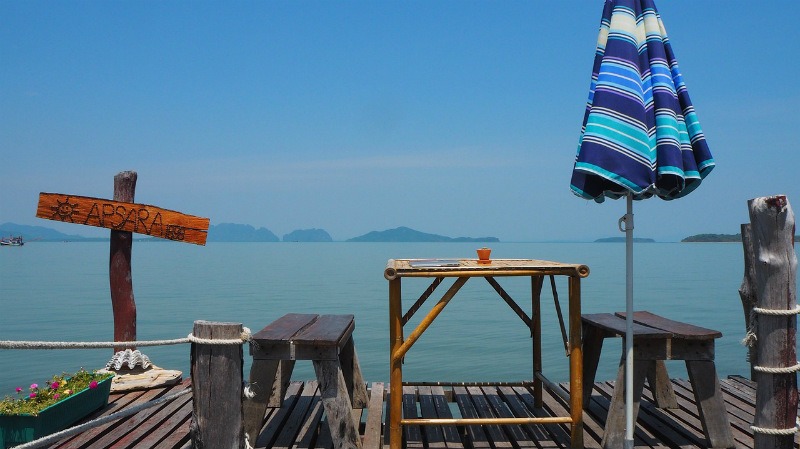 This popular Thai island is larger and closer to the coast so it has become well-known and well-traveled over the years.
Since it attracts more tourists, there's something for everyone—cocktail dinners overlooking the beach, scuba diving off the coast, or climbing through Thai temples and day hiking.
6. Koh Ngai (Koh Hai)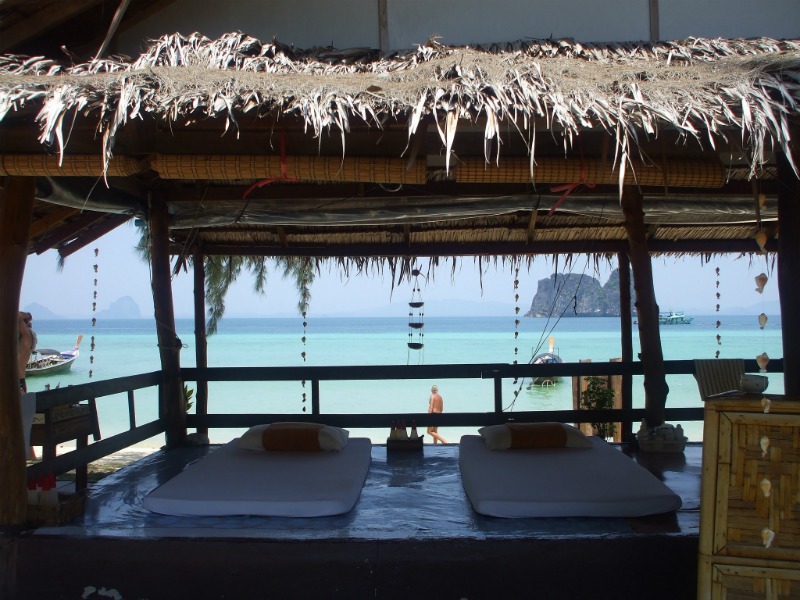 One of Thailands' smaller islands, Koh Ngai is home to glistening white-sand beaches, clear waters, and very few tourists.
Getting to Koh Ngai on an island hopper boat is an easy trek away from Koh Lanta, and the perfect spot to unwind in paradise.
South East Thailand Islands (Gulf of Thailand Coast)
1. Koh Samui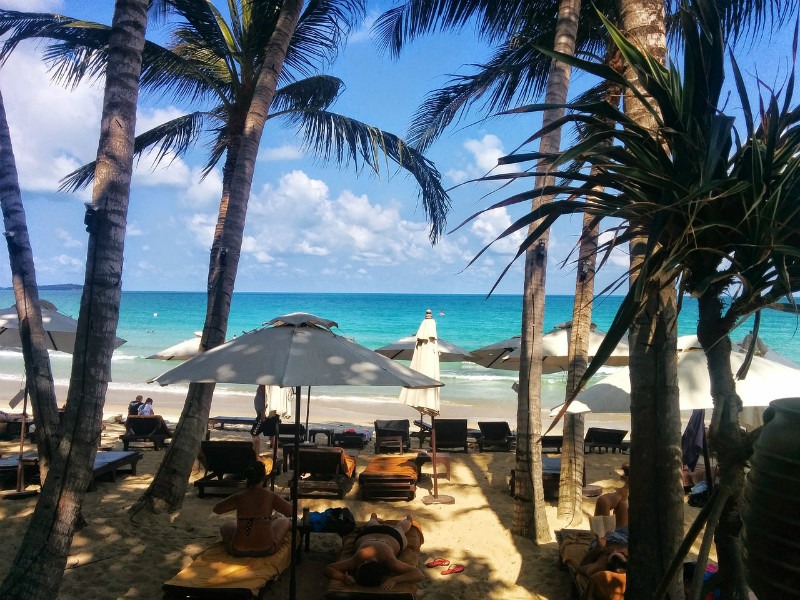 Accommodation in Koh Samui ranges from tiny budget bungalows on the beach, to five-star resorts overlooking breathtaking waters.
Koh Samui is a Thai island hopper starting point in this region, and a great place to start your own island adventure.
Many people use Koh Samui as their home base, spending the majority of their time on this island and making day trips to the other smaller islands in the Gulf.
2. Koh Taen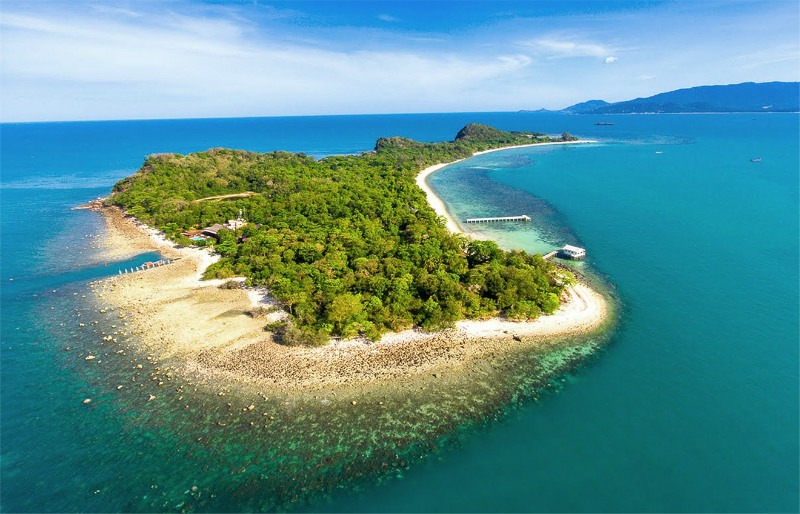 Just south of Koh Samui is Koh Taen, a tiny and secluded island that often gets overlooked by island hoppers.
Koh Taen offers the perfect environment to spend the day away from tourist-crowded beaches…
There's snorkeling, kayaking, and a restaurant serving amazing Thai cuisine on Koh Taen, a great way for the adventurous traveler to get an authentic taste of Thailand.
3. Koh Phangan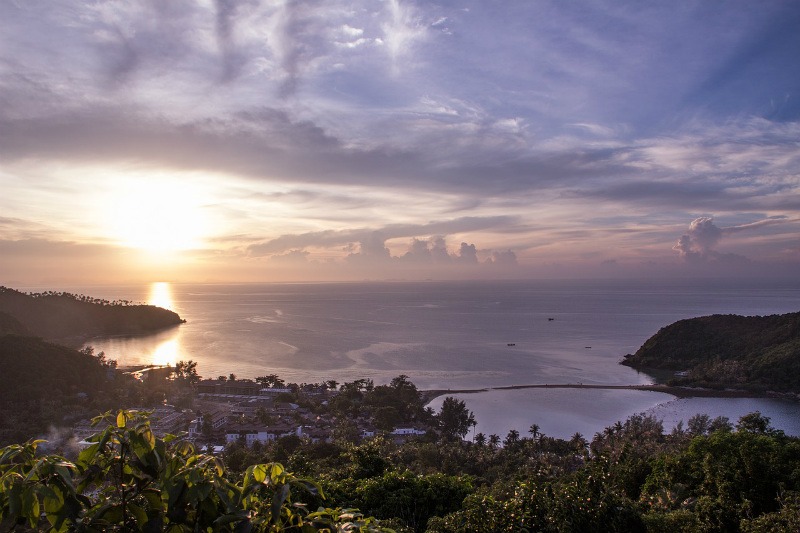 Just north of Koh Samui is Koh Phangan, a little island with a big reputation.
Here is where you'll find the famous monthly Full Moon parties…
Held on the beach, these all night long parties attract a young, lively mix of locals and backpackers to the island.
4. Koh Tao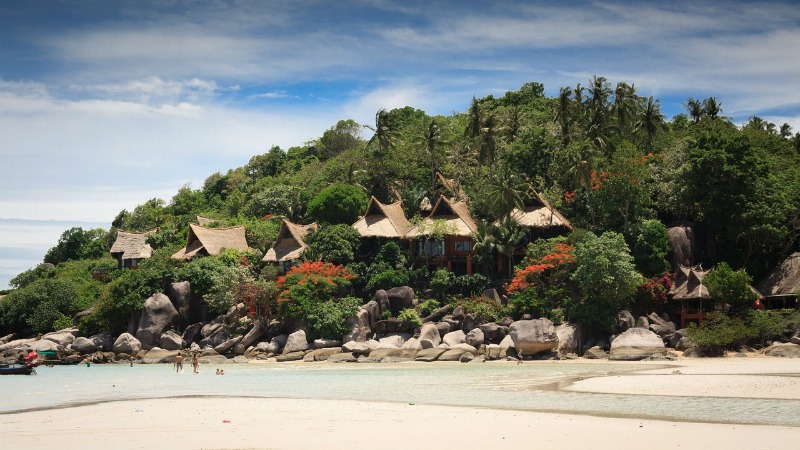 Known as Turtle Island, Koh Tao is one of the smaller island destinations in the Gulf of Thailand.
Part of the Chumphon Archipelago, Koh Tao is known as an easy-to-get-to island where you can dive right off the coast.
5. Koh Phaluai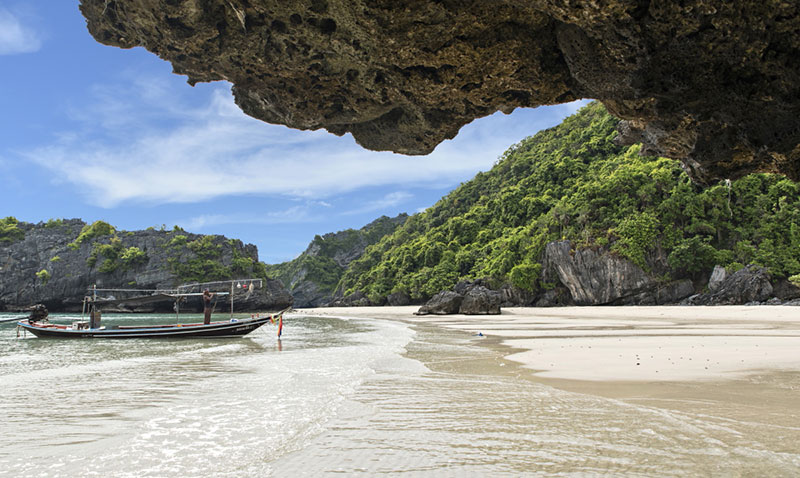 West of Koh Samui lies Koh Phaluai, an island inhabited by mostly people known as "sea gypsies" or indigenous people who make a living fishing off the coasts of the island.
Because of this, Koh Phaluai offers some of the freshest and tastiest seafood in Thailand, where you can eat just-caught fish and other tasty goodies from the sea.
6. Koh Wua Talap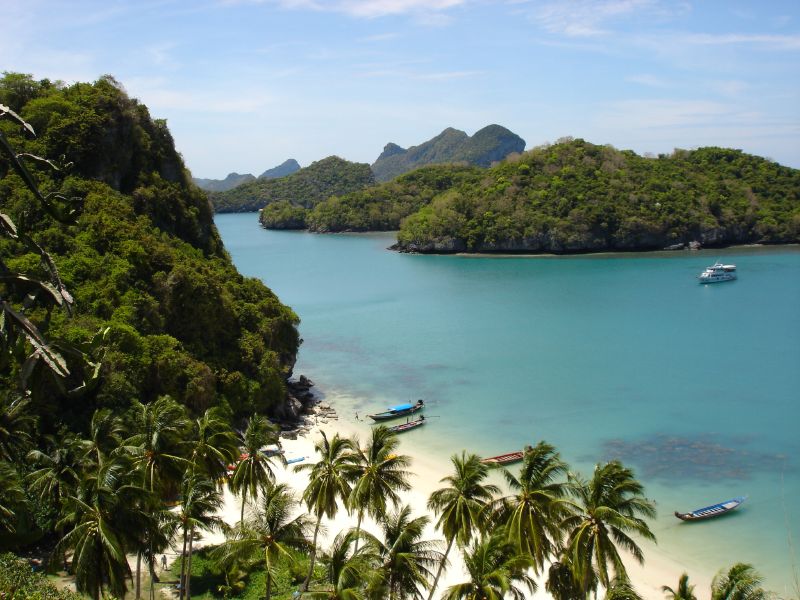 Koh Wua Talap is part of a protected marine wildlife park called Ang Thong, and has some of the most stunning views in the islands.
Tourists stop here for day tours, hiking and lunching among the lush tropical mountains…
Most visitors to this island choose the Pha Jun-Jaras hike, which takes you to the highest viewpoint on the island.
Island hopping in Thailand is a must-do for the young and young-at-heart travelers who want to experience beautiful beaches, delicious food, and feel good vibes…
Choose one of the main islands for the beginning of your trip and then take a boat to visit the rest for an adventure you'll never forget!
It's also important to start planning your Thailand island hopping adventure before accommodation prices go up. We recommend using Hotelscombined.com to find great accommodation at low prices…
Why? Because it scans all the top accommodation booking sites and displays the cheapest rates going (sometimes on sites you'd never think of checking). Seriously, we've found some amazing deals!
Click here to search for the best prices on Thailand accommodation
Save this article on Pinterest for future reference >>