Still thinking about where you should spend your Christmas holidays this year? While it's not the first Christmas holiday destination that generally comes to mind, I urge you to consider spending Christmas in the Philippines! Let me convince you with these 10 reasons why….
10 Unique Filipino Christmas Traditions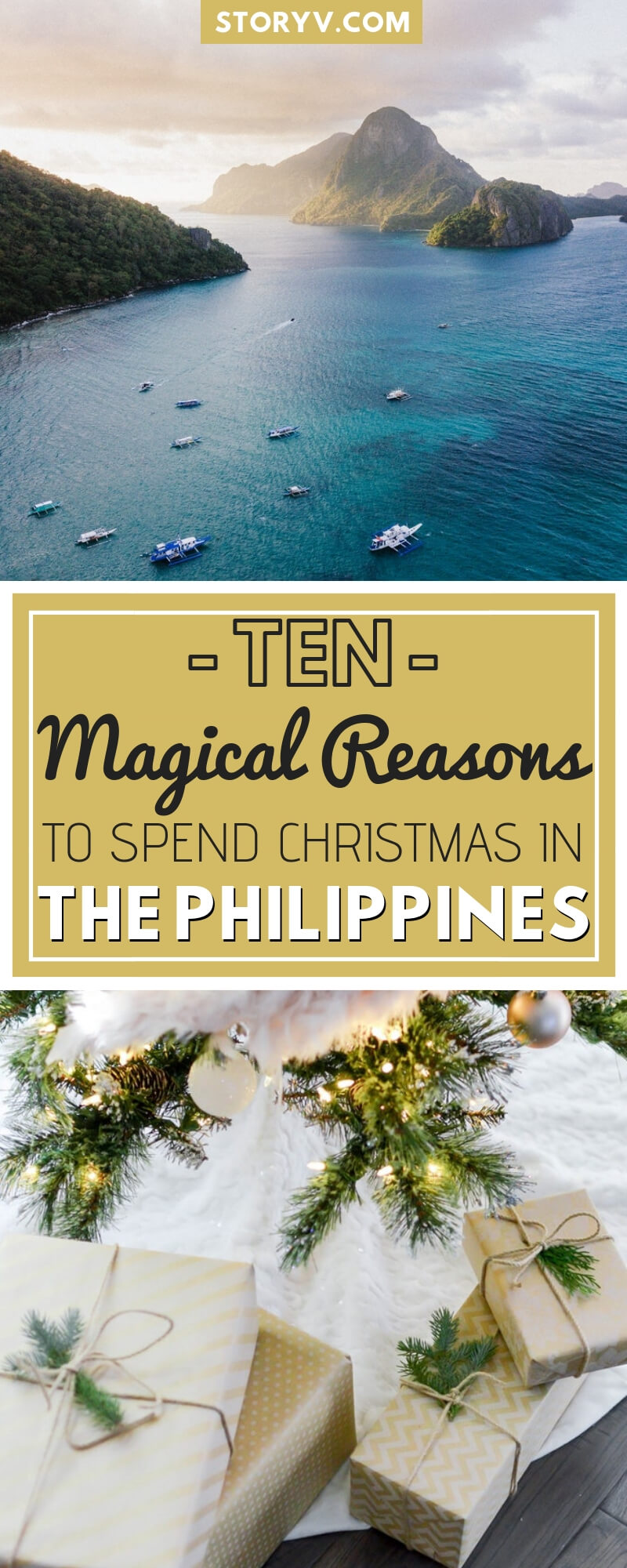 Aside from the magical scenery and incredible adventures the Philippines never ceases to offer, find out why you should spend your Christmas holidays in the Philippines…
1. Long Christmas Celebration

Philippines is known to have the longest celebration of the Christmas season. It starts in the month of September and ends up to the first week of January the next year. It is a tradition that when the "Ber" months set in, Filipinos will start decorating establishments, streets and houses with colorful, gleaming Christmas decorations.
Plus, you'll also start hearing Christmas songs on the radio, especially the all-time favorite songs of Jose Mari Chan. You're gonna love him for sure, he has become a Christmas icon in the Philippines!
2. Simbang Gabi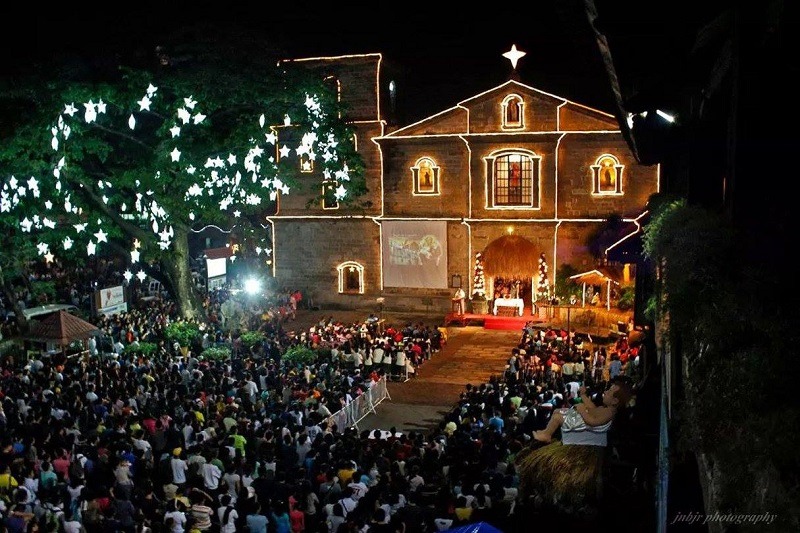 Simbang Gabi or Misa de Gallo are nine early morning or evening masses that start on the 16th day of December and go until Christmas eve to honor the Blessed Virgin Mary. This is a unique Filipino Christmas tradition that originated in the early Spanish colonial period.
Filipinos believe that when you are able to complete all the 9 masses, your Christmas wishes can come true. That is why even if they need to wake up as early as 4am to join the mass, Filipinos will always give it the time. This also serves as a countdown to Christmas day.
3. Puto Bumbong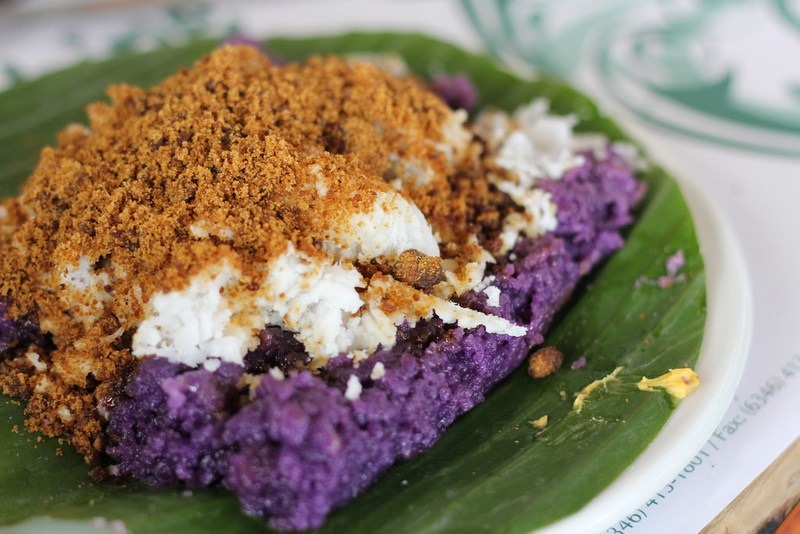 This is my favorite! Before you taste this delicious Filipino delicacy, you need to wait for the Simbang Gabi to start. You can buy this outside the church after the Simbang Gabi as it is also perfect for breakfast.
Puto Bumbong is made of steamed glutinous rice paired with grated coconut and muscovado sugar. And because of its demand, some restaurants and food stalls already prepare Puto Bumbong even if it's not Christmas season…
But there is no better way to eat it than with your friends and loved ones surrounded by Christmas lights and lanterns. You can also pair it with hot Bibingka, the Filipino rice cake.
4. Caroling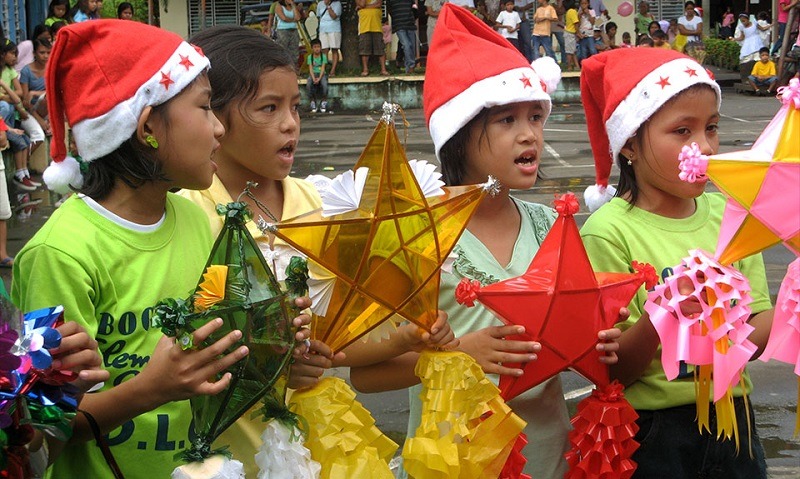 Just like the Simbang Gabi, Christmas in the Philippines isn't complete without the carolingss. It officially starts on the 16th day of December and ends on Christmas eve.
Kids will go house-to-house with their improvised drums and tambourines singing Filipino carols in a combo. It is a tradition that teaches Filipino children to earn and save for a Christmas gift to their loved ones or to their self.
5. Lanterns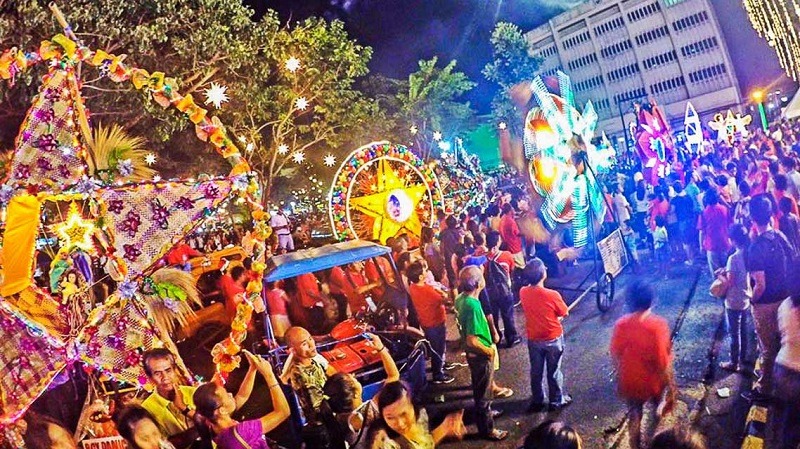 Aside from well-decorated Christmas trees, Christmas in the Philippines is also all about lanterns. It is another unique Filipino way to further enhance the Christmas spirit. These are made from colorful paper, bamboo sticks, and are shaped-like a five-pointed star.
The tradition of using lanterns started in 1928 to help villagers find their way to chapels and churches to pray, especially on Christmas day.
6. Panunuluyan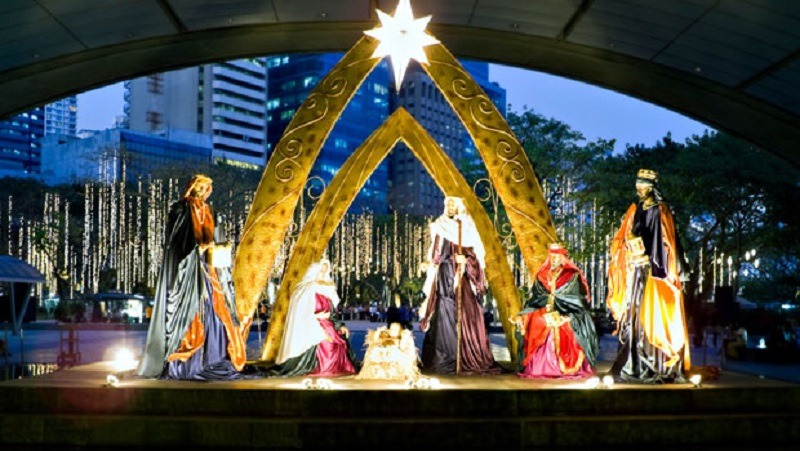 Another unique tradition of Christmas in the Philippines is the Panunuluyan. This is also part of the Simbang Gabi in which a re-enactment of how Christ was born is showed. It is similar to Mexican Posadas, where Mary and Joseph's journey to find a shelter to give birth for Jesus is displayed. This also explains the symbol of "parol" in Filipino Christmas, as the star that leads Mary and Joseph to the manger where Christ was born.
7. Christmas Party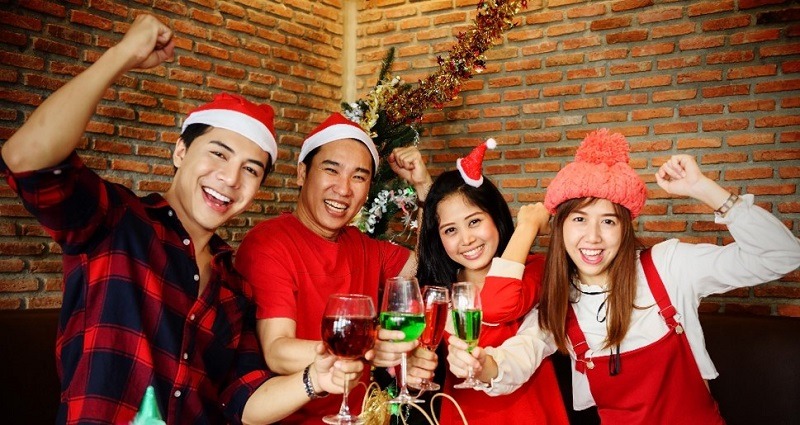 From schools, to offices and even big companies, Filipinos celebrate with Christmas parties every year before the holiday begins. Unlike other parties, this is the time to exchange gifts, win raffles and unleash every Filipino's hidden talent.
Aside from receiving gifts and bonuses, Christmas parties are also the Filipinos way to relax and appreciate all the good things that happened throughout the year.
8. Gift giving/ Aguinaldo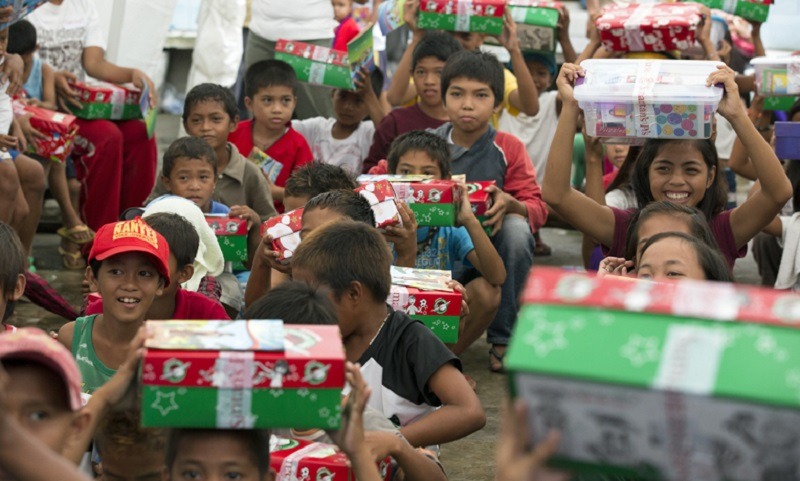 Christmas is the season of giving. It's the time of the year when Filipinos offer gifts to their families and friends. We'll even give to strangers to help them feel the Christmas spirit. Gifts are also called "aguinaldo".
Filipino kids will wear their new clothes and visits their relatives and godparents on Christmas day. They will pay respect to the elders by the traditional "mano po" and will be rewarded in exchange of cash or a gift.
9. Bazaars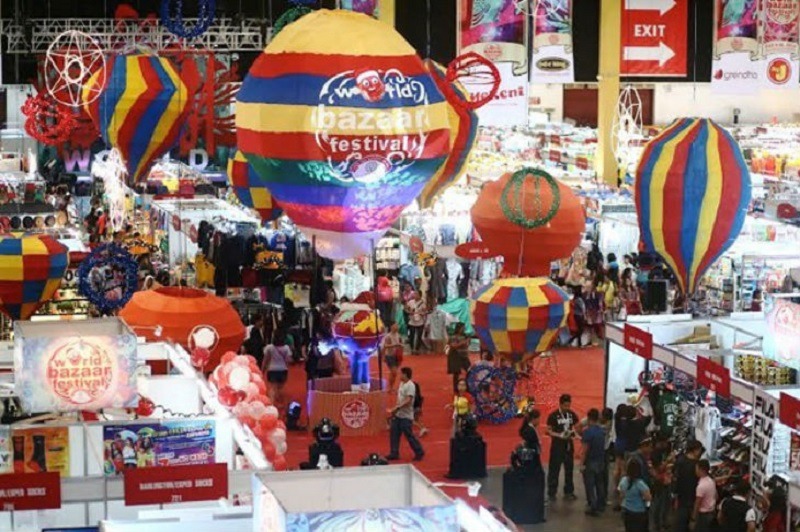 Christmas in the Philippines is also showed by the jam-packed and busy bazaars. This is a great way for merchants to sell their products at a discount as part of the gift giving tradition.
10. Noche Buena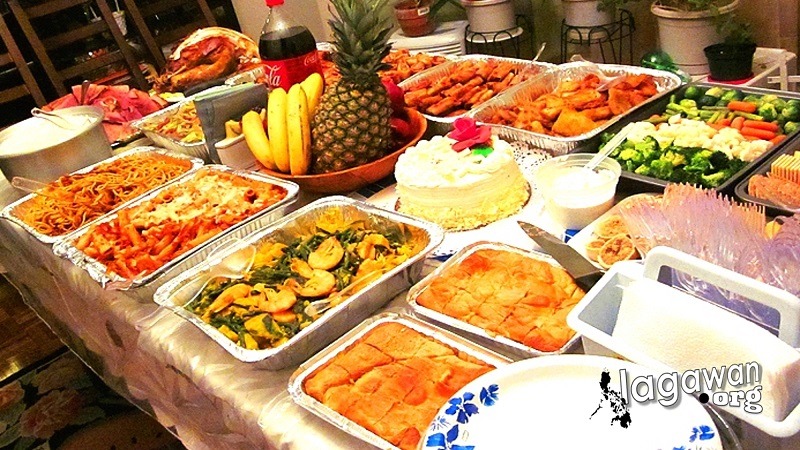 The highlight of Christmas in the Philippines is the Noche Buena. It is the Filipino's way to welcome and celebrate Christmas by cooking and preparing Filipino foods and specialties.
Once the clock strikes midnight on Christmas Eve and Christmas Day arrives, families and friends will gather at a big table to eat together. Because Filipinos believe that Christmas is celebrated to spread love and joy to everyone, especially to those who means a lot to you.
No matter what part of the Philippines you go to, you'll see that these Christmas traditions are still exercised by Filipinos during the Christmas holiday season. So if you're still considering where to spend your Christmas vacation, you might just have to experience the unique traditions of Christmas in the Philippines!
Tired of the 9-5 rat race, trading your valuable time for money, just to build someone else's dream? Wish you could design a lifestyle that combined traveling and earning a living? Good news – You can! Learn how today by downloading our FREE eBook, 12 Steps to Full Time Travel. Click here to Download Now!