Known as one of the most glamorous and modern cities in the world, Hong Kong is more than its skyline and tourist attractions. A city-state filled with culture and history, every sight tells people something about its story. It is also a reflection of the dominant values and beliefs that its people hold.
As travelers, it is important that you make the effort to connect with the place you are traveling to and try to see the place beyond its tourist attractions. You can learn more about a place's culture through visiting several places that tell a story.
Read on and discover the places to visit and things to do while in Hong Kong to get to know the city beyond the surface. To Experience Hong Kong's culture, follow our guide below.
The Hong Kong New Year Countdown
Visiting the Tian Tan Buddha Statue (Big Buddha)
Shopping at the Temple Street Night Market
Climb the Ten Thousand Buddhas Monastery
Eating and Dining Out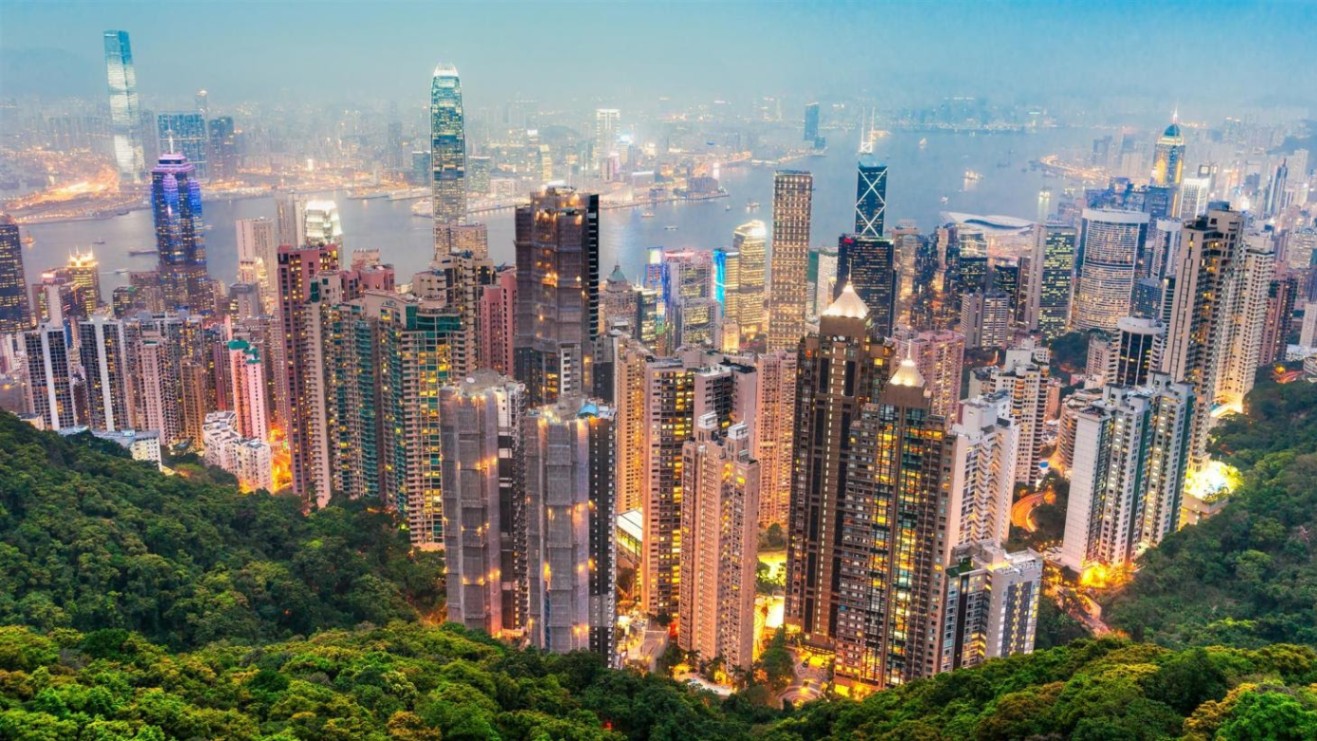 The Hong Kong New Year Countdown
If you're looking for a place to spend New Year's, there's no better place in the world than Hong Kong.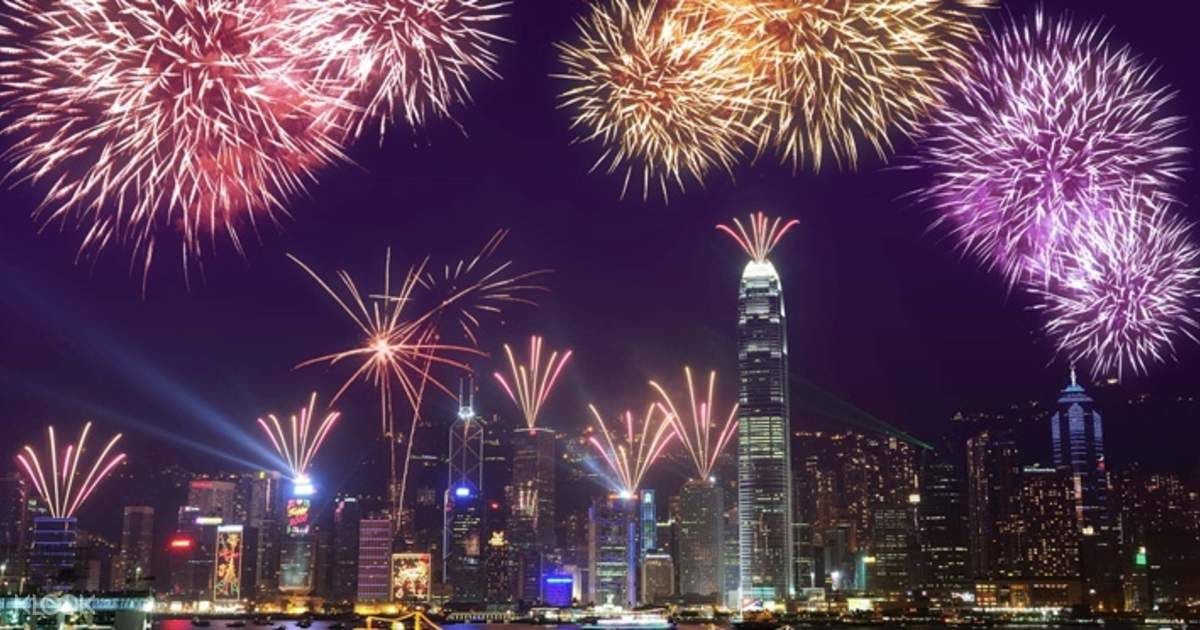 While most of China celebrates the New Year as dictated by their lunar calendar, Hong Kong honors New Year's Eve celebration on December 31 much like any other city in the West.
Victoria Harbor is the best spot to watch the countdown to midnight and the spectacular fireworks show that follows once the clock strikes midnight.
But the night doesn't stop there as you can start your New Year with a bang in the numerous New Year's Eve parties around the city.
The Victoria Harbor
Hong Kong's Victoria Harbor is one of the most recognizable and stunning skylines in the world.
With towering skyscrapers set against the surrounding mountains in Hong Kong and Kowloon, the city's skyline is definitely a visual treat.
Two of the best spots where one can admire the skyline are along the Tsim Sha Tsui Promenade and The Peak. You can also catch the laser and light show called A Symphony of Lights along the Tsim Sha Tsui Promenade.
Visiting the Tian Tan Buddha Statue (Big Buddha)
The 34-meter-high Buddha Statue called the "Big Buddha" is a sight that one must not miss when traveling to Hong Kong. Sitting above the Po Lin Monastery in Lantau Island, Big Buddha took 12 years to complete.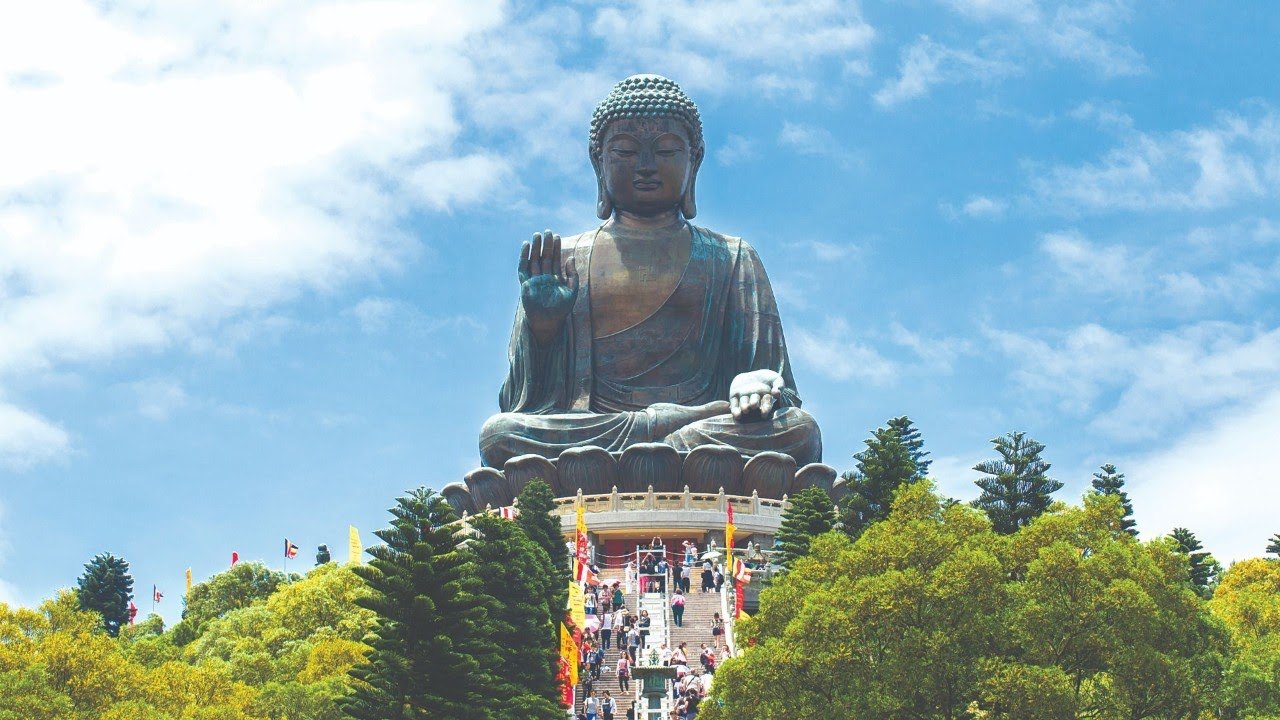 Not only is visiting the area a way to pay respect to the Hong Kong culture, but you can also enjoy a scenic view of the lush forests and deep blue ocean which surrounds the island.
To get there, you can take the Ngong Ping cable car and travel 5.7 kilometers in a 25-minute ride over the forest, mountains, and water.
The ride's final destination is the Ngong Ping Village, which you'll walk through to reach the monastery.
Getting There
To get to the cable car, head to the MTR Tung Chung Station. You can explore the island by yourself, but you also have the option to join a guided tour if you'd like to learn more as you travel.
There is an available Hong Kong Travel Pass Combo which includes a one-to-three day pass to MTR, one round-trip cable car ride to Lantau, and a guided tour of the Big Buddha. This is advisable if you plan to use the MTR to get around.
Shopping at the Temple Street Night Market
Shopping in Hong Kong shouldn't just be about going to boutiques and designer shops; the vivid night markets will give you an entirely different yet fun experience. Interact with locals and shop at the Temple Street Night Market, which opens around 6 PM.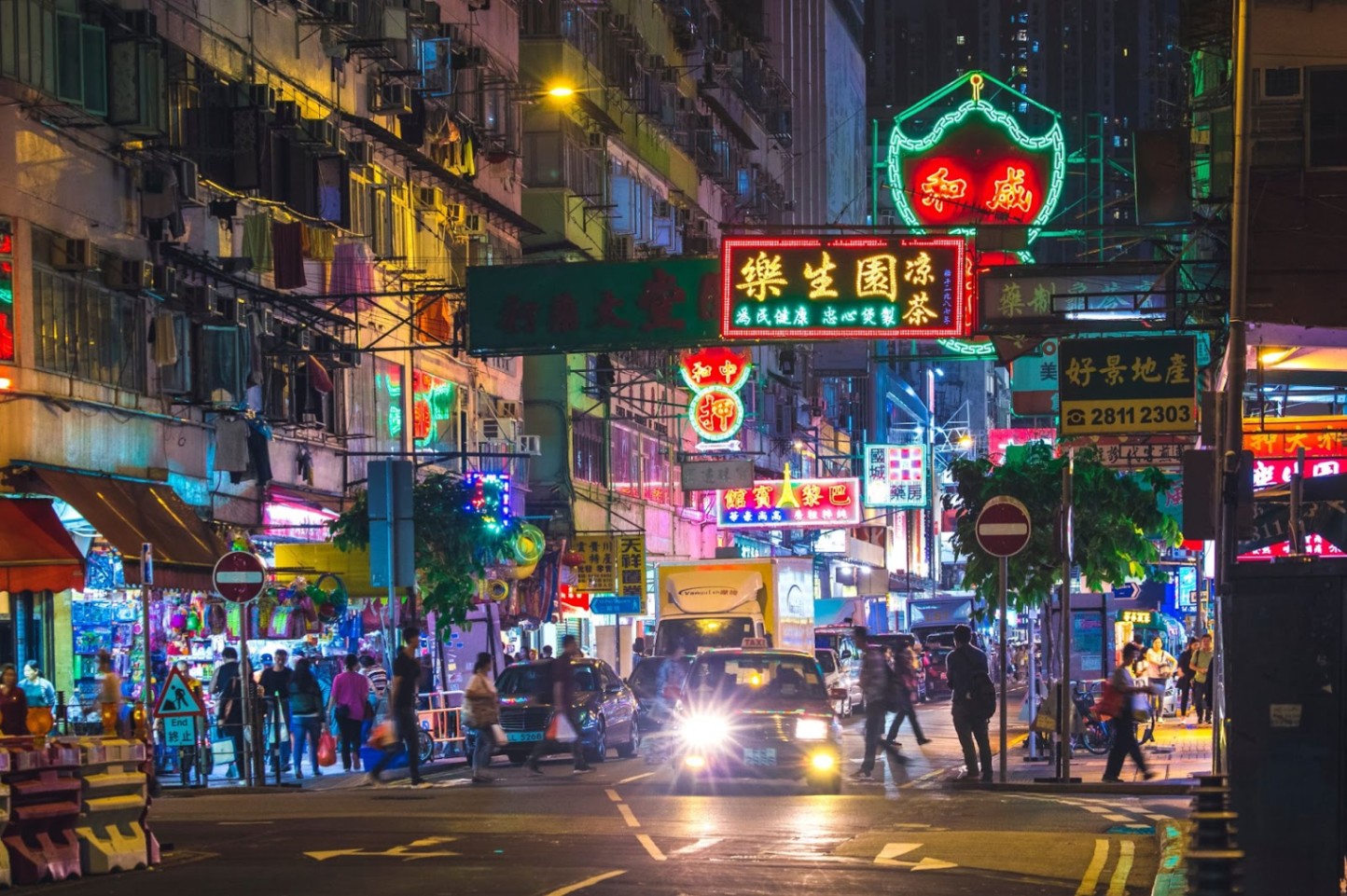 Located on Temple Street in Kowloon, this night market is a cult-favorite not just among tourists but for locals as well. Whether you're looking for clothing at a bargain price, jewelry, crafts, electronics, and even food, you will surely find them here on Temple Street.
Other markets that you should definitely check out while staying in Hong Kong are the Reclamation Street Market, a local's day market where you can catch fresh produce and other items. Just nearby Temple Street, Reclamation Street is also a nice place for a morning walk before the daytime heat sets in.
The Ladies Market, on the other hand, is another market just like the Temple Street Night Market. You can find items that both men and women will enjoy despite its name. The Ladies Market is located along Tung Choi Street.
Other Great Markets to Visit
If you've got more time, here are some more markets worth visiting to experience Hong Kong's love for a great deal and bargain. If you're looking for a place to pick up souvenirs, go to the Cat Street Market and browse a variety of souvenirs to choose from.
The Jade Market is also a great place to visit as jade is an important stone in Chinese culture. There, you can pick up jewelry and figurines made of jade. The Jade Market is found on Kansu Street in Yau Ma Tei.
You can also head to the Yuen Po Street Bird Garden (also called the Bird Market) to watch some of the birds and their owners hanging out in the bird park. This place is truly one of a kind as the area is dedicated to all sorts of birds and their owners.
Climbing the Ten Thousand Buddhas Monastery
Another nod to Buddhism, the Ten Thousand Buddhas Monastery in Sha Tin is a wonderful escape from the busy city streets.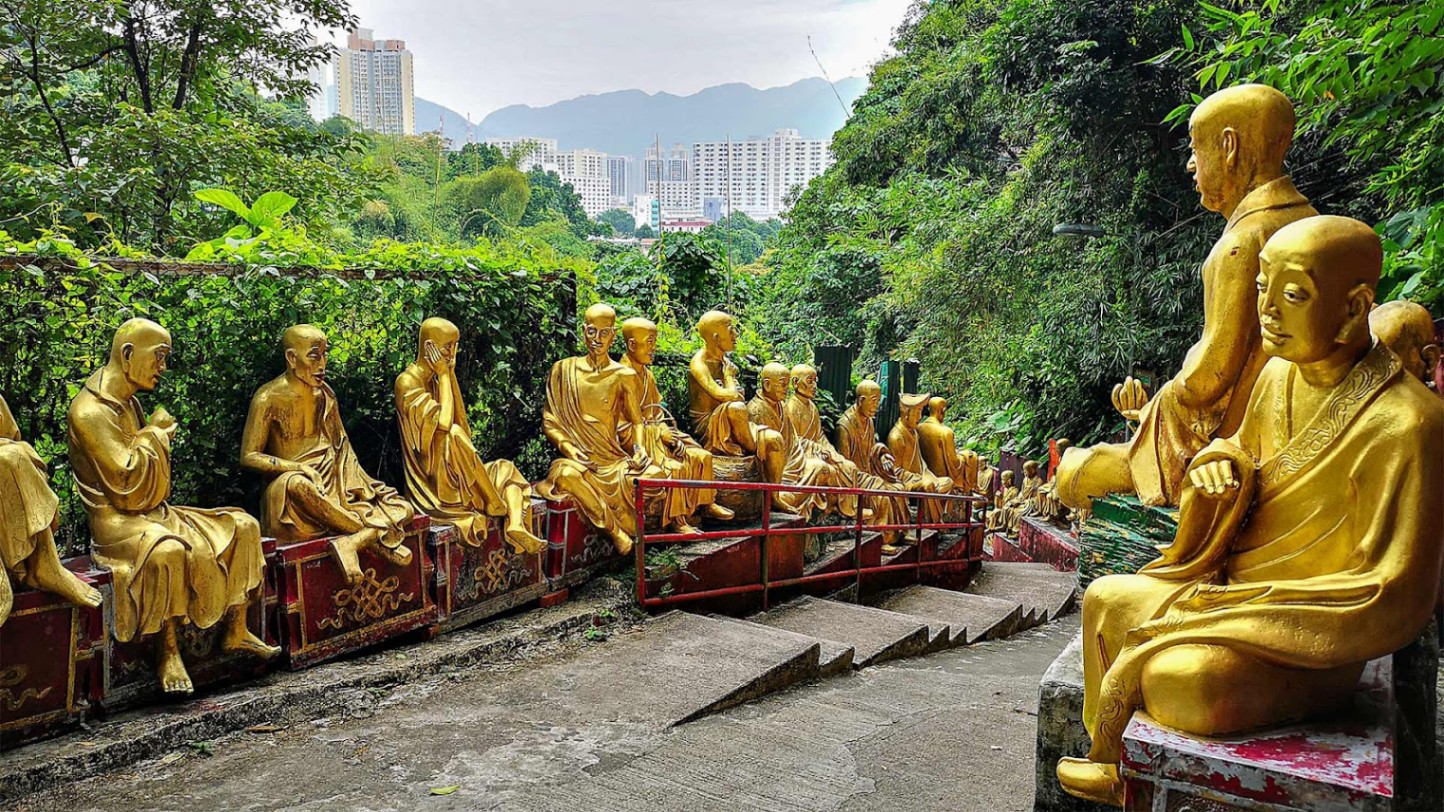 Set on top of a hill, the monastery can be reached by climbing 400 steps of stairs lined with hundreds of golden statues.
The walk to the top is part of the experience as you will get to see statues that are unique on their own, with interesting characteristics and playful facial expressions. Once you've reached the top, you are greeted by the main temple and its surrounding structures.
Inside the main temple are small Buddha statues. A pagoda sits in the middle of the main temple. Opposite the pagoda is a breathtaking view of lush forests, beautiful vistas, and rolling hills that make the climb worth it.
Not a Monastery
Despite its name, Ten Thousand Buddhas is not a monastery and doesn't house monks, either. However, the area does actually contain around 12,000 buddhas.
To reach the place, ride the MTR East Rail line to Sha Tin. Be sure to know where you are headed to avoid turning up in another temple on a nearby hill!
Eating and Dining Out
Although Hong Kong is fairly a modern place, it still follows some traditional practices and customs when it comes to dining and eating. Table manners are not much of a big deal, but if you want to pay respect and fit in, observe other people and emulate what you see.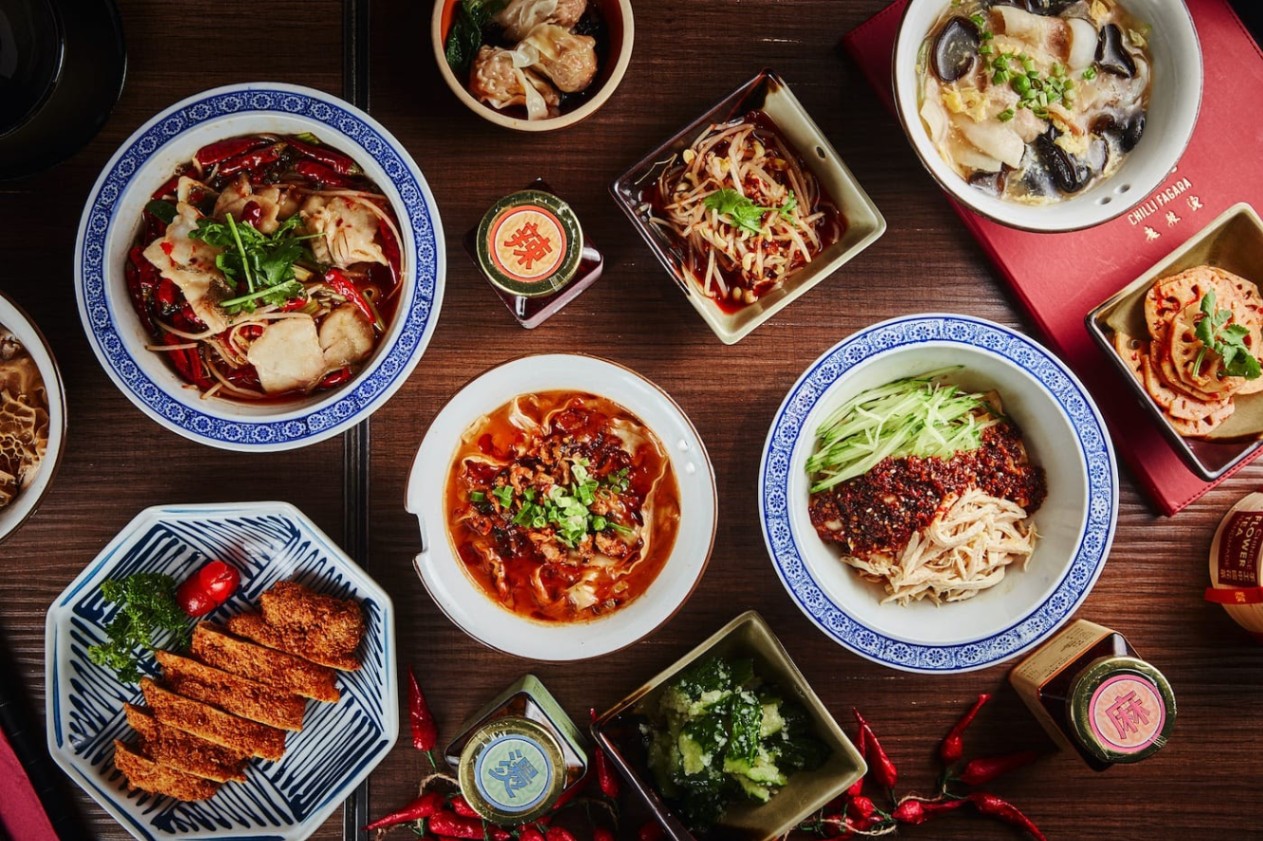 When seating, there is often a seating plan to be followed. Wait for the host to tell you to start eating, or wait for them to begin eating before you start your meal. Take note that food is served on a revolving tray, so be sure to familiarize yourself with how that works.
To show your gratitude and enthusiasm to the host, try all dishes on the table. Burping is a compliment and shows the host how much you love and appreciate their cooking!
Leaving some food in your bowl is also customary. Once you have finished your meal, place your chopsticks on the table or chopstick rest. Also, do this when you stop to speak or drink from your glass.
What Not To Do
When offered a second serving for the first time, politely refuse even when you want to help yourself for seconds. This is so that you will not appear to be gluttonous. The host will offer you a second serving once more, and this is where you can accept.
It is not advised for you to eat the last piece/serving from the serving tray, although this is slowly changing with the new generation. Never put your chopsticks on top of your bowl.
Lastly, no matter how tempted you are to initiate the first toast, always wait for the host to offer one. You can follow with your own toast afterward. This is a sign of respect and gratitude for the host of your meal.
Conclusion
Hong Kong is truly a wonderful place filled with exciting activities, stunning landscapes and scenery, warm people, busy streets, and historic sights. These are just some of the activities to do and places to visit to get a taste and glimpse of what Hong Kong has to offer.
Build and plan your itinerary to get the best out of your Hong Kong trip. Don't forget to shop for souvenirs and snap a lot of photos as your keepsakes to remind you of the adventure of a lifetime in Hong Kong!