When you're in the market for a new credit card, you obviously want to check out the ones with the best perks. Human beings are hardwired to love free things or gifts. And, credit card perks are virtually just gifts for using your card.
Also, credit cards are about paying your bills as well, as much as they're loved for their perks. Today, they are the means used by a large number of people are able to meet their daily financial demands. A card like Citi Prestige Card can certainly come in handy.
With exciting travel and lounge pass privileges, it's a card that is worth checking out. To learn more about the features and benefits of this card, continue reading. Information on fees, services, and eligibility are listed below.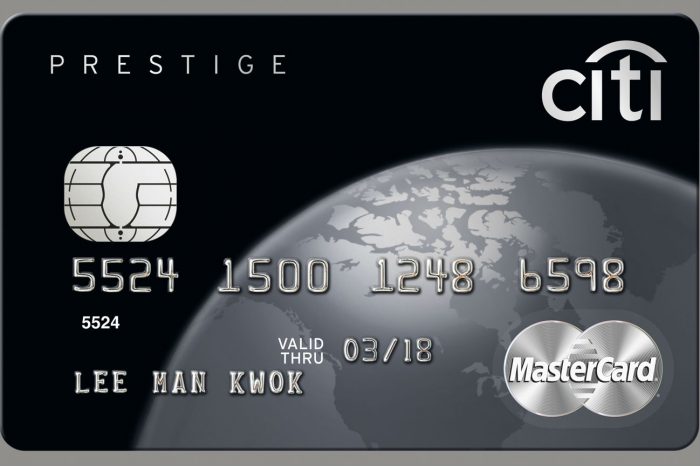 What The Citi Prestige Card Offers
One of the great benefits that holding this Citi Prestige Card is the welcome 20,000 miles you get. You get these miles when you pay the first annual fee that is associated with the card. You can receive this promotion in either miles or points; 20,000 miles is equal to 240,000 points.
As part of their drive to lure in more users, holders of the card also get to enjoy numerous features such as complimentary global airport lounge access. If that isn't enough to get you thinking about the card, then how about 4th-night free stay at any hotel? That's a perk you can't ignore.
In terms of airline miles, you get one mile when you spend HK$6 locally. On the other hand, when you spend HK$4 overseas, you earn one mile as well. You also have a chance to earn up to 30% in annual relationship points. That's not it though, you also get 20,000 miles every year from your second year on. This is what is referred to as a "Thank You Gift"
Eligibility And Application Process
To be considered for this card, you have to meet certain age and employment requirements. First, you have to be at least 18-years-old and earning at least HK$600,000 annually. The earnings requirement is for both locals and foreigners alike.
You also have to produce certain documents such as a signed HKID copy, proof of residence and income proof as well – your last month's computerized payslip will do.
Foreigners will have to produce the following documents.
Copy of a work visa
Copies of HKID and passport
Employment contract
To apply for this card, you can visit the Citi Bank Hong Kong website and click on credit cards and then on the Prestige card. As mentioned, you should be ready to provide all of the documentation discussed above.
Take Note Of These Fees And Charges
Like most cards on the market, the Citi Prestige Card also comes with some charges and fees. Though you should always check the fees thoroughly with the bank, we have compiled the main fees for you. Here are some fees that the card comes with.
HK$3,800 in annual fees
An annual interest rate of up to 35.52%, depending on the market
Monthly payments are charged at 1.5% of the monthly balance
For a cash advance, you have to part with a 4% fee of the borrowed amount
There are no foreign currency transaction fees
Supplementary fees are not applicable to this card
When you spend over the limit of your credit you have to pay HK$180
Overseas Spending Advantages
One of the features that, without a doubt, stands out is the overseas spending rewards. While most cards tend to give low rewards for overseas spending, with Citi Prestige Card, it's different. In fact, you earn more when you spend overseas. For every HK$4 you spend overseas, you earn one mile. If you are a frequent traveler, this can add up quickly.
Bank Contact Info And Address
To reach out to the bank, you can easily call the 24/7 customer support line 2860 0333. The banks' address is 10/F Citi Tower, One Bay East 83 Hoi Bun Road, Kwun Tong, Kowloon, Hong Kong.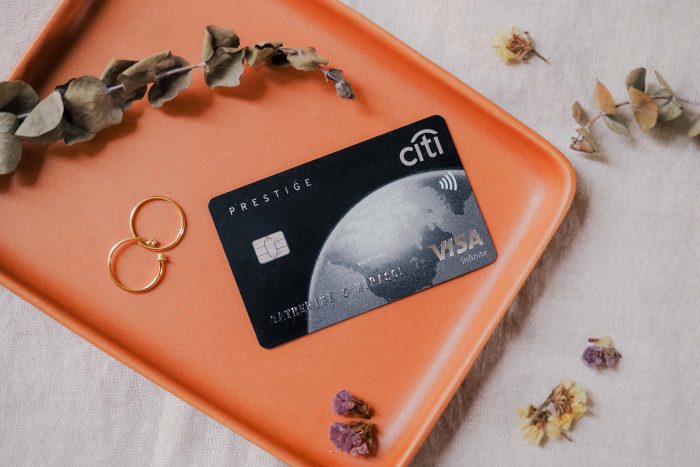 Conclusion
With Citi Prestige Card, you aren't only sure to get miles, but you also have access to airport lounges. This is more or less a card that maintains your lifestyle when you travel.
Note: There are risks involved when applying for and using a credit card. Consult the bank's terms and conditions page for more information.