If you were asked today, would you know how many credit cards are you are carrying on you? Most people have at least two or three, all of them fulfilling different needs with different perks. You see, credit cards are the best way to pay for services today.
As much as people love the oldfashioned action of paying with cash, we simply can't avoid credit cards. There are times that you won't have enough cash to pay for essential services. So, what do you then? You have to make use of credit cards.
The Citi Octopus Platinum Card is a card that makes it easy for you to meet your financial needs. With interesting cash rebates and low payment fees, you can't ignore this card. To learn more about the services, fees, and eligibility, continue reading below.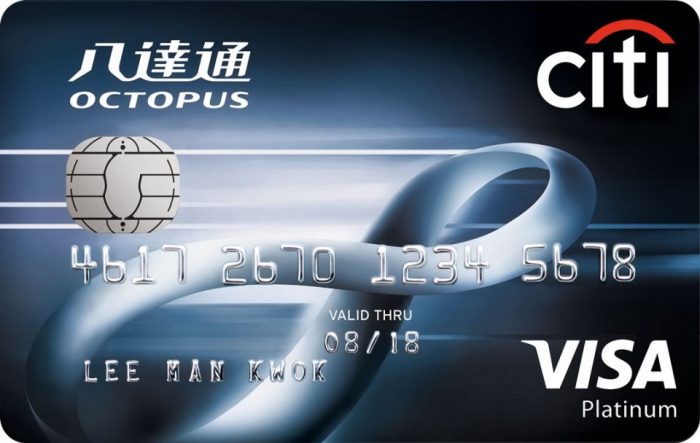 Overview Of Citi Octopus Platinum Card
First and foremost, you get a welcome HK$200 Cash rebate bonus when you spend HK$2,500 within the first 60 days of your card opening. Users also get an HK$1 Octopus cash rebate on a Hk$200 expenditure. Another key feature with this Citi Octopus Platinum is the 15% Bus Fare rebate with KMB, CTB, NWFB, and LWB.
Holders of the cards also get to enjoy Citi World privileges such as discounts and deals, both locally and internationally. On the international scene, we're talking about deals in 90 other countries. They also get to enjoy the quick cash program where you can get instant cash right when you request it.
How To Apply For This Offer
To be approved for this card, there are certain eligibility criteria that you should meet. First of all, you have to be at least 18-years-old before you can think of applying for this card.
Then you have to be employed or self-employed and earning at least HK$150,000 annually. You also have to be a holder of the HKID. Documents to support these factors are also required before you can be considered.
To apply for the Citi Octopus Platinum card, you can visit the Citi Bank Hong Kong website. Once you are there, you can click on the 'apply now' button at the bottom of your screen. You should then follow the simple instructions given on the next page.
Remember that if you don't meet the requirements for the Platinum Card, the bank reserves the right to offer you the Gold card instead. It's up to the bank's discretion whether you get the card or not. It will likely take not more than a day to know if you are approved after you have applied.
Important Details: Fees And Charges
When it comes to fees, every credit card has a bunch of them. Some, you may know about and others that you may not know. It's always good to check with the bank before applying.
The Citi Octopus card, on the other hand, has these charges and fees associated with it.
The annual principal fee of HK$1,800
Supplementary annual fees don't apply with this card
Late payments will incur an HK$250 fee or minimum payment that is due
Foreign currency transaction will incur a fee of 1.5% of the transacted amount
For cash advances, you'll pay 4% of the advanced cash
If you go over your credit limit there's an HK$180 fee you have to pay
How To Contact The Bank
To reach out to the bank for more inquiries about the card, you can easily call the 24/7 customer support line at 2860 0333. The banks' address is 10/F Citi Tower, One Bay East 83 Hoi Bun Road, Kwun Tong, Kowloon, Hong Kong.
Payment Options
One of the key features that this card carries is the Flex Installment program. This program can easily turn your big purchases into small payments. This way, you don't have to pay for a big purchase all at once. With the same program as well, you can turn statements into small payments. Not many cards offer such options so this one actually stands out in this regard.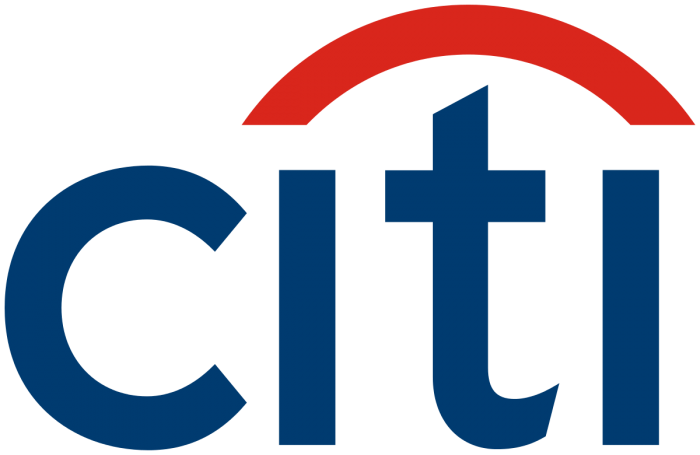 Conclusion
Getting a card that offers you cash rebates like Citi Octopus Platinum is giving is great. This card stands out not only for that reason alone but also because it has some of the lowest fees on the market.
Note: There are risks involves when applying for and using a credit card. Consult the bank's terms and conditions page for more information.