A majestic place in the south spanning two countries — Chile and Argentina — Patagonia is truly a place for the adventurous and the daredevils of the world. Offering deserts, grasslands, mountain ranges, and glaciers, Patagonia has something to offer everyone.
Like any other trip, planning is key for an enjoyable and efficient trip to Patagonia. It takes some planning to get one of the best trips of a lifetime in Patagonia.
Read on and check out this guide for planning a trip to one of the most unique places in the world, starting from places to go, things to bring, the best time to visit, as well as some tips when visiting.
Best Time to Visit
Visiting Patagonia During the Winter
Where to Go in Patagonia
What to Bring During Your Trip
Tips When Traveling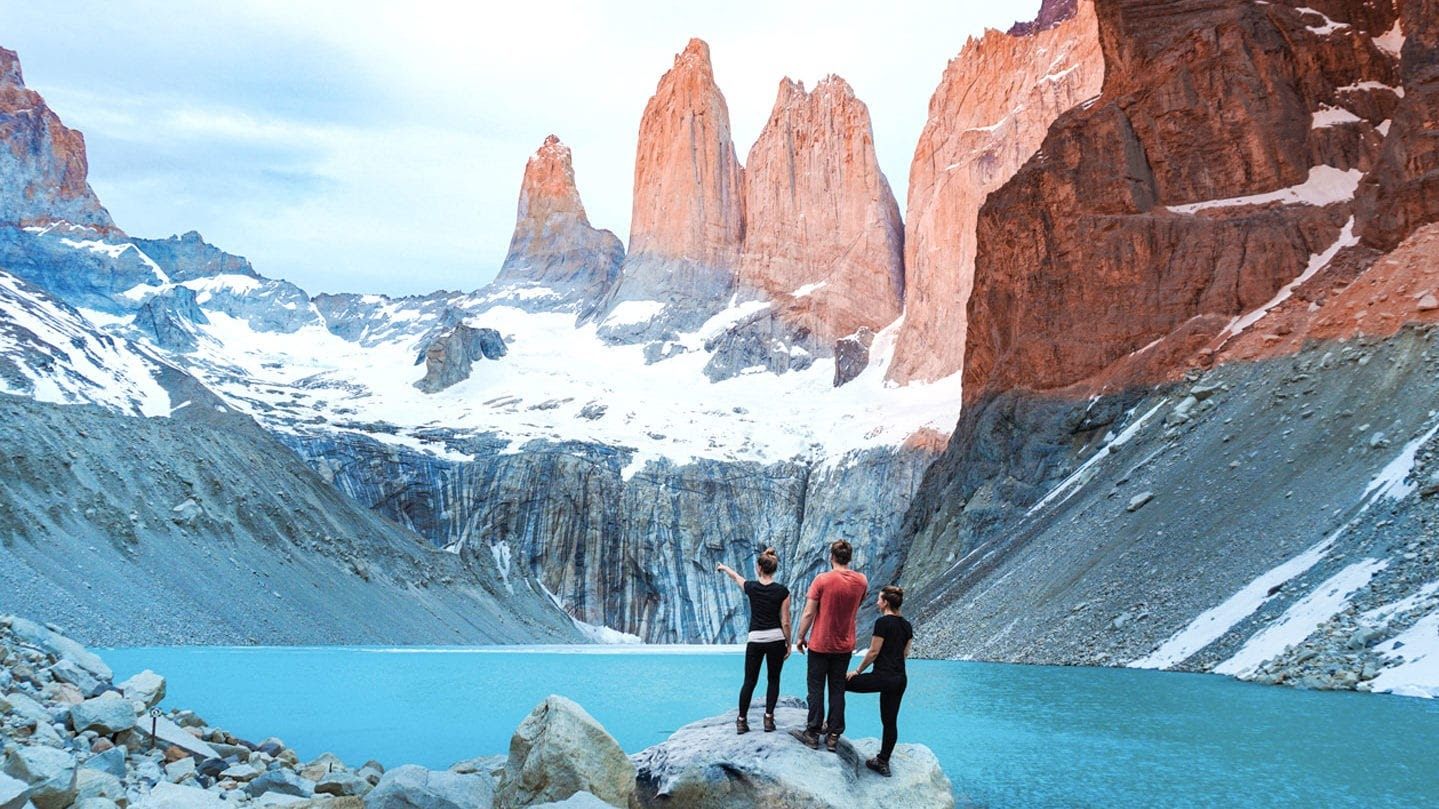 Best Time to Visit
Because Patagonia is located in the south of South America, its weather can vary throughout the year. You must consider the weather and decide what you want to do before you book your trip.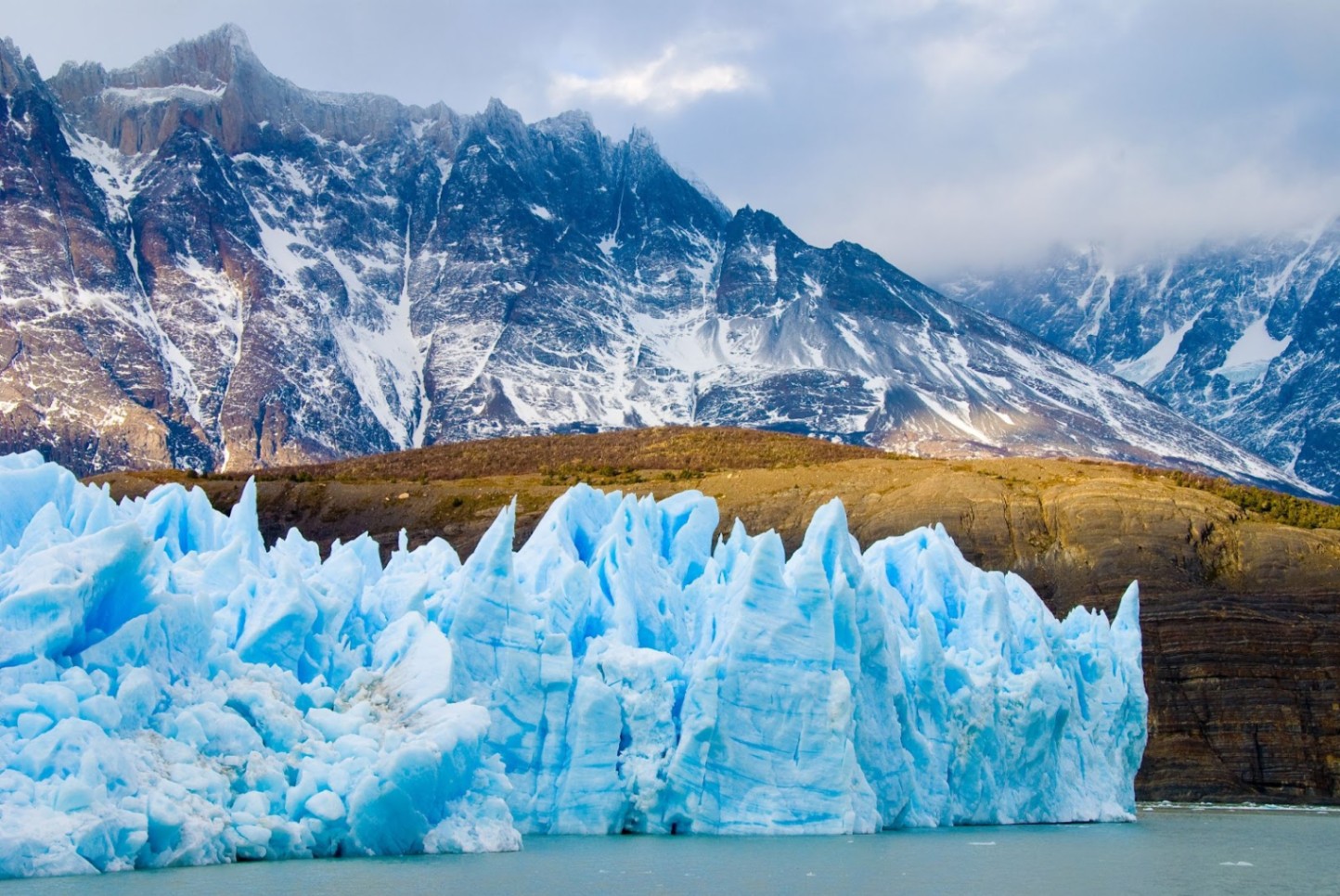 Guests love to visit Patagonia during the Austral summer, which goes from December through February. During these months, temperatures are at their highest, peaking at around 22 degrees Celsius. It's also the best time for wildlife watching as penguins nest from September to March.
If you're not available during the peak season, you can always choose to visit from September to November. With fewer tourists and crowds, you can really appreciate Patagonia's rare beauty. With temperatures around 10 to 18 degrees Celsius, you will get to enjoy a chilly time at this stunning place.
During spring, lush landscapes and greenery cover much of the mountains. However, in the fall, Patagonia turns into gold and orange as winter approaches.
Traveling Outside Peak Season
However, should you visit outside the peak season, remember that restaurants and hotels might be closed since many of the towns hibernate outside of summer. This is true in the months of September to October and April to May.
Buses and other modes of transport have infrequent schedules, sometimes having an interval of a few days until the next trip.
While you will certainly get the best deal out of flights when traveling during the offseason, be sure to check ahead and check in with your chosen accommodation to make sure that you will have someplace to stay while you are visiting.
Visiting Patagonia During the Winter
If you're in for an entirely unique adventure, take a trip to Patagonia in the cold, winter months to experience heavy snowfall and admire snow-capped mountains. Bear in mind that traveling to and from Patagonia can get difficult because of the weather.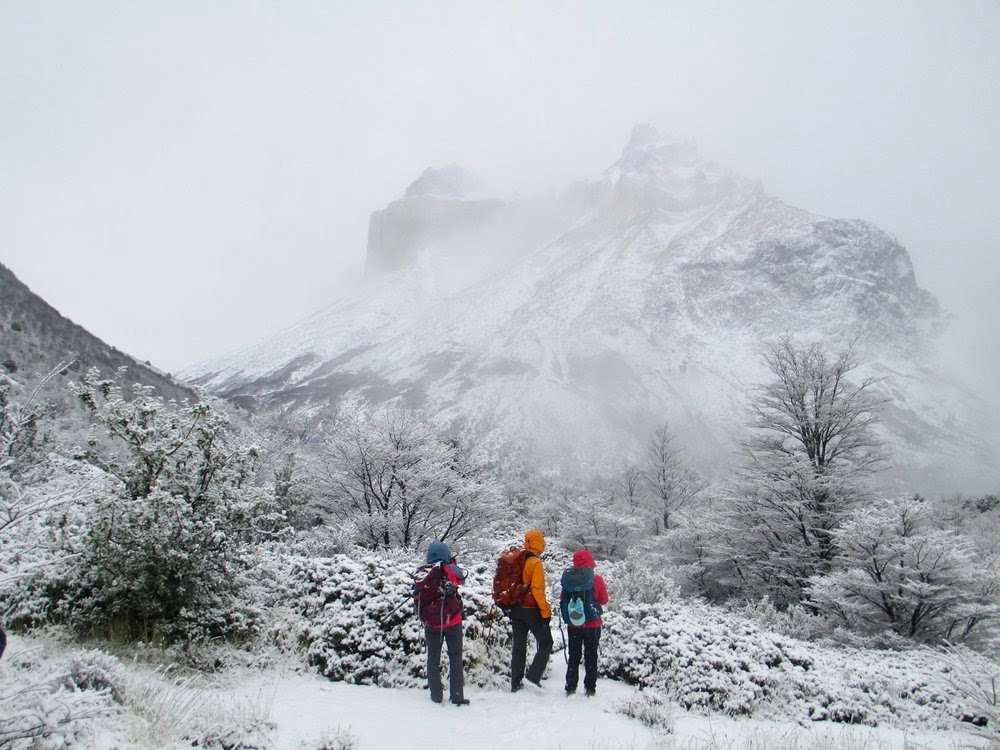 Moreover, hotels and other accommodations usually do not have central heating, so expect extremely cold nights. Even with a gas heater or wood fire, it can still get freezing at night.
While hiking trails can be closed due to the snowfall, the Torres del Paine National Park is open to the public, provided that guests hike with a licensed guide for safety purposes.
National parks on the Chilean side of Patagonia are hard to visit because of the unpaved roads. Lodgings also close for the winter, so steer clear from this area during the winter. It is advised to book reservations ahead should you visit in winter.
The Cerro Catedral in Bariloche
However, snow isn't all that bad in Patagonia. Winter is the best time to visit Patagonia if you plan to go skiing. Snow can be expected between mid-June to September.
Cerro Catedral, Argentina's most popular ski resort, which is considered one of the best in South America, is filled with modern runs and lifts, as well as plenty of accommodation for you and your family.
Where to Go in Patagonia
Hiking is one of the most popular activities in Patagonia. There are many unmissable hiking spots, with Torres del Paine National Park being the most popular. Across the border is the lesser-known rival park, Los Glaciares National Park in Argentina, which has 17 hiking trails.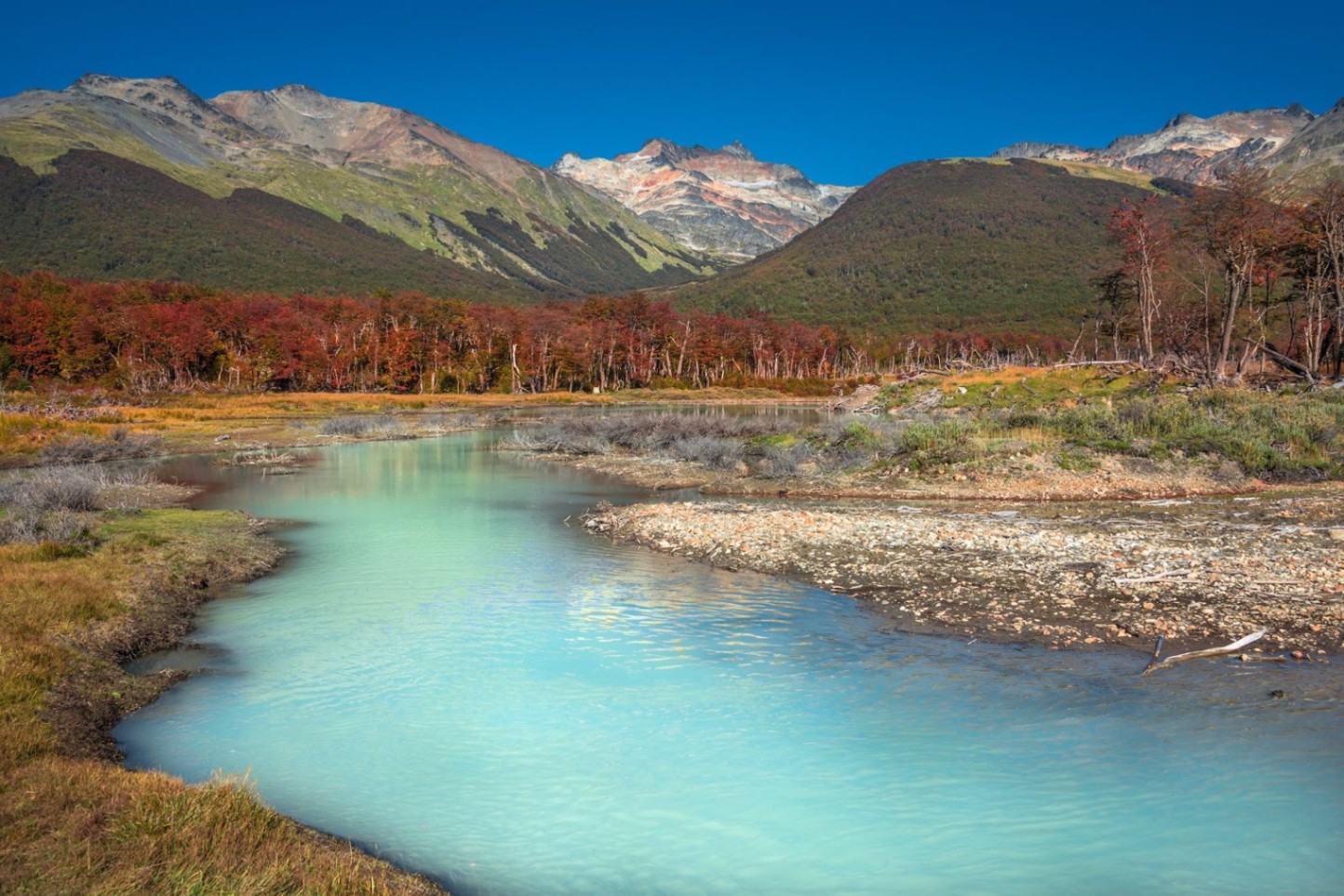 Next is the Tierra del Fuego National Park, just 12 kilometres west of Ushuaia. There are a couple of campgrounds in the area that you can choose from. Another spot to visit is the Pumalin National Park, which is a newly-inaugurated park founded by Doug Tompkins, CEO of the North Face brand.
One of the most popular activities in Pumalin National Park is climbing up the crater of the mighty Chaiten volcano, which erupted in 2008. The view from the top of the volcano is spectacular and definitely worth the visit.
If you're not an adventurous soul, you can opt to visit landscapes and landforms such as in Perito Moreno Glacier in Argentina, Patagonia's most famous glacier. Just a few hours from El Calafate, Perito Moreno offers plenty of activities such as kayaking, boating, and trekking.
Popular Spots in Chile
Just a three-and-a-half-hour drive or bus ride through Chile from the Carretera Austral is Villa O'Higgins, a 600-inhabitant village. The village is surrounded by the O'Higgins Glacier, an impressive 75,000-hectare and 38-kilometer-long slice of ice.
The Glacier Alley is another remarkable area which is a row of tidewater glaciers hanging over the Beagle Channel. Meanwhile, you can head to the Marble Caves, Carretera Austral's most famous sight, which showcases swirling, multi-colored patterns in Lago.
Also just along the Carretera Austral is the Queulat National Park, where you can witness the Queulat Hanging Glacier. To get there, you'll have to hike the beech forest for an hour and a half.
What to Bring During Your Trip
The type of clothes you'll be bringing will depend on your activities during the trip. However, there are some non-negotiables which you definitely should be bringing with you during your trip to Patagonia.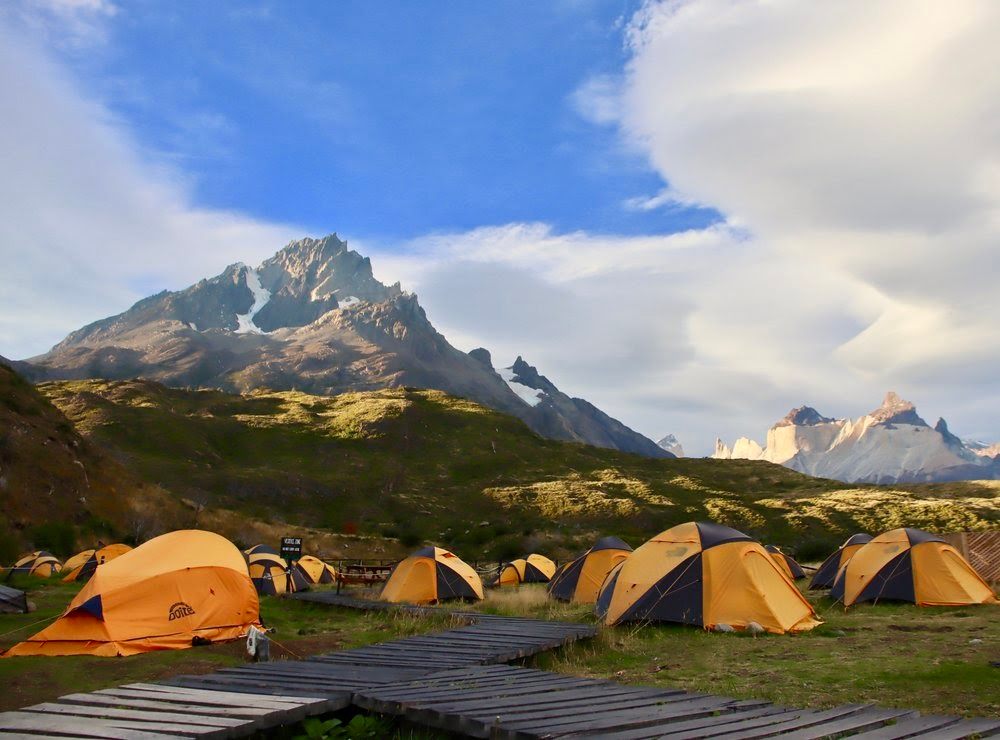 Because you can experience many different kinds of weather in a single day, be sure to bring waterproof gear and clothes to keep you and your things dry and warm. Be sure to bring both light and sturdy footwear, as well as a hat, scarf, and a pair of gloves.
It would also be helpful to keep a bottle of sunscreen handy as you will be walking under the sun for many hours during your trip, especially when you are out hiking.
For hiking, be sure to bring a good pair of hiking boots to keep your hike comfortable and enjoyable. Wear two pairs of thick socks to protect your feet. It is also advisable to bring quick-drying hiking pants and zip-off pants on your trip to Patagonia.
Camping Essentials
Any trip to Patagonia will not be complete without a night of camping. Bringing a lightweight tent will be helpful to save you the time of looking for available tents to stay in for the night. It won't hurt to bring a sleeping bag with you for a good night's rest.
As it can be pretty windy in Patagonia, be sure to bring a cooking stove that can withstand windy conditions. Moreover, you may also bring cooking equipment such as pans or pots.
Also, it is important to bring a headlamp and solar charger with you. Lastly, stock up on plenty of food and water that can last you for at least two days.
Tips When Traveling
To save more money, you can ride flights from Sky Airline, Jetsmart, and Fly Bondi when flying to Patagonia. You can also hitchhike, cycle, or even hire a car to get around the area for a cheap price.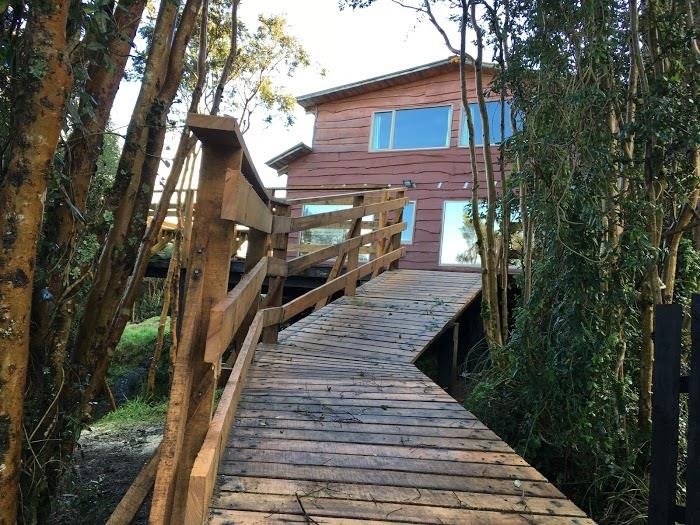 To cut costs on accommodation, camp in local campgrounds or choose from budget accommodations such as hostels and residentials (much like local Airbnbs). If you're traveling as a group, you can rent fully-equipped cabanas.
It is also advisable for guests to bring US currency to get the best deals and favorable exchange rates.
Moreover, avoid dining out because costs for eating out can add up to be the big bulk of your expenses. As an alternative, try buying food in big cities and try affordable local cuisines. You can also cook your own food if your accommodation permits you to.
Costs and Budget When Traveling
Patagonia is not the cheapest place on Earth, but it certainly isn't luxurious. With proper budgeting and planning, a day in Patagonia can cost around $50, including accommodation, food, and transportation.
However, this amount can be cheaper if you plan to camp, self-cater, and hitchhike. If you plan to visit other places, you will need to shell out more for travel.
Conclusion
Staying in Patagonia is truly an unforgettable and memorable experience. With the stunning scenery and landscapes it has to offer, Patagonia is definitely one of the best spots to visit for a much-needed escapade.
Don't forget to bring some clothes to keep you warm, as well as some sunscreen to protect yourself from the sun. Be sure to travel responsibly and enjoy your trip!