In search of a credit card that makes a world of exciting offers available to you? Drop your search and take a look at what First National Bank has to offer. Here's what you can expect from their best credit card:
FNB Private Clients Credit Card Features and Benefits
The FNB Private Clients Credit Card offers a wide variety of rewards and benefits that can definitely fit your lifestyle. Through their Lifestyle Assistant, you can avail tailor fit perks and earn eBucks. Get up to 2.5% rewards for in-store and online purchases. A 15% reward is also applicable for domestic Uber rides and earnings up to R 4 applies for fuel purchases (only at Engen).
You can also enjoy various lifestyle benefits including travel, gifts, experiences, dining and entertainment tickets when you use your card.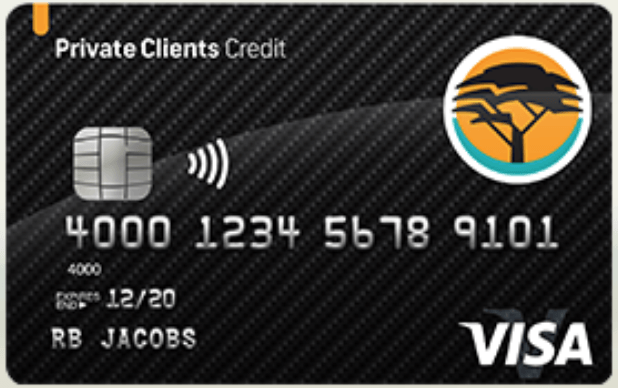 Getting an FNB Private Clients Credit Card
The bank gives interested customers two application options: through the FNB website or by branch visits. If you are interested in applying for this card, it pays to know that the qualifying criteria are an annual earning between R 750 000 and R 499 999. Aside from this, you need to provide the correct documents including your South African ID book or a valid South African passport, if you are a resident. For non-residents, a valid passport with work or retirement permit is required.
Other documents you need to present include proof of residence registered to your name and issued not more than 3 months, as well as your latest payslip or bank statement reflecting the last three months.
Keep in mind that your credit limit can depend on your qualifications such as financial and credit status.
FNB Private Clients Credit Card Fees and Charges
When you get this card, you can expect a one-off initiation fee of up to R 175 for new accounts and a credit facility service fee of R 16. Credit card account fees also apply including a monthly fee of R 183. For supplementary cards, your first three additional cards are free of charge, but others you avail thereafter will be charged a fee of R 17.5.
If you choose to get a Standalone or Bundled, you can enjoy free transactions such as credit card purchases and monthly rewards fees. However, your cash withdrawals are still subject to charges including R 1.90 for every R 100 when you withdraw from an FNB ATM. Charges can reach up to R 70 with an addition of R 2.1 per R 100 for international ATM or bank withdrawals.
Your interest rate will depend on your needs and can be tiered. The good news is you can enjoy up to 55 days of interest-free purchases when you use your card. This does not include cash transactions, traveller's cheque purchases and a few specific foreign exchange transactions.
Keep in mind that there may be penalty fees for late payments so make sure to pay your dues on time.
Your lifestyle matters and finding the right credit card is the best way to start credit banking. With FNB Private Clients Credit Card, you can have access to a lot of perks, so start your application today.