Looking for a card that can give you instant access and without hassle? How about one that offers promotional rates and minimal fees? African Bank has a variety of selections that can suit your everyday needs. Want to know your options? Read on to find out:
African Bank Gold Credit Card Features and Benefits
The African Bank Gold Credit Card gives you an affordable and convenient option by offering promotional rates for 60 days. Within the first 60 days from the card's issuance, you can enjoy 0% interest rates on your transactions.
Moreover, this Visa card lets you pay using your credit card at any point of sales within the country without any charge. You can even use your card for online shopping for a more convenient experience! What's better is you can have 3% interest annually of you make consistent on-time payments!
Aside from these, you can manage your account and make repayments anywhere you are using the African Bank mobile app.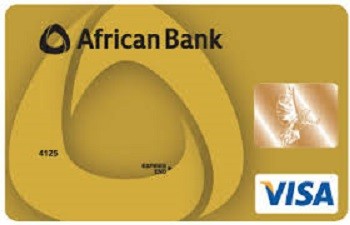 Applying For An African Bank Gold Credit Card

If you are interested in getting this card, you need to make sure that you have all the pertinent requirements to be eligible. You should have proof of your identity showing your name and your age. Remember that you must be above 18 years old to qualify for this offer. Moreover, you should present a proof of income (showing three salary deposits), residence (not older than three months) and your latest bank statement (showing at least three salary deposits).
You can head to the African Bank website to start your application. You will be required to fill out your name, South African ID and contact information. Just keep in mind that your credit limit will depend on the information you give including salary, employment and credit standing.
African Bank Gold Credit Card Fees and Charges

When you get your hands on this card, you should also think of the fees and charges you will have to pay. First, you are required to pay a monthly service fee of R 69 in order to use this card. You also need to be mindful of your interest rates to be able to manage this card effectively. For credits, the annual rate is 3% of the amount, whilst the rate for debits depend on your agreement with the bank.
If you plan to withdraw cash, keep in mind that there is an R 11.5 fee for local ATM transactions with the addition of 1.5% of the amount you withdraw. Those made internationally will be charged R 23, plus 1.5% of the amount.
Make sure you pay your dues on time as the bank might impose a late payment fee.
For many people, a credit card makes their lives a whole lot easier. With the African Bank Gold Credit Card, you can experience what these people have. For an affordable and convenient credit banking, start your application by visiting their website today and your card will be with you in no time.