Are you looking for an affordable credit card that offers exclusive privileges, online shopping and more?
Want your favourite sporting team or university printed on the front of it? With an Absa Credit Card, you can enjoy all this and more.
Here we will take a look at everything this credit card has on offer for you and your finances. Read on to find out how you can apply for an Absa Credit Card.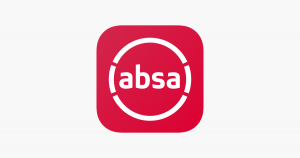 Absa Credit Card Features
Since Absa Credit Cards are powered by Visa and Mastercard, you can them for many purposes. Shop online or in-store, book flights and accommodation in local and international destinations, and make cash withdrawals at ATMs and Absa branches.
Absa Bank offers a wide range of credit cards that cater to people with different needs and lifestyles. They even have cards for students. For professionals, you can choose from the basic Absa Affinity to the elite Absa Private Banking.
You can get a unique set of features and perks from each of these cards. To better understand the features of an Absa credit card, let's take a look at the benefits and charges of the entry-level Absa Affinity card.
This card is designed for average income earners who want flexibility in their finances. Here are some advantages you can get if you order the Absa Affinity Credit Card.
Absa Credit Card Benefits
Firstly, you can choose the logo or photo of the sporting team or university you are rooting for. Aside from proudly displaying your allegiance to the team, you can also contribute to your chosen affinity without extra charges.
On top of this, you can enjoy interest-free spends for up to 57 days upon receiving the card. This serves as the bank's welcome gift to new cardholders. After this period, you can personalise your interest depending on Absa's terms and conditions.
Moreover, you can choose to link your Absa Affinity card to your checking or savings account at the bank. This allows you to manage your finances better and more efficiently. You can also use this card for cash withdrawals from ATM.
For more peace of mind, you can avail of automatic basic travel insurance whenever you purchase international return travel tickets using the card. You will also get the Free Lost Card Protection privilege, which frees you from any liability of unauthorised transactions if your card is lost or stolen.
How to Apply
You can request an Absa Credit Card via the online application form on the Absa website.
To be eligible you must be aged 18 or older and have a minimum monthly income of R4,000.
You should also take note of the bank's document requirements, including a copy of a valid South African ID and your latest proof of income for 3 months in a row. You will also need to show documents proving that you are a South African resident.
If Absa approves your application, your credit limit may be lower or higher than R50,000, depending on your credit score and financial status.
Fees and Interest Rates
The fees will depend on the Absa credit card you choose.
For the Absa Gold credit card, there is a R109 monthly fee.
You get the first R4,500 withdrawal free per month. Thereafter, you will need to pay a cash withdrawal fee of R4.54 plus R1.41 per R100 at Absa ATMs or R60.53 plus R1.66 per R100 for Absa branch withdrawals.
There is also a late payment fee of R145.
There are no additional transaction fees for this card.
This card comes with an annual interest rate of 23.70%, which may be higher or lower depending on your creditworthiness.
Bank Contact Info
Here is how you can reach the customer services for Absa's credit card department.
Address: Absa Head Office, 7th Floor, Absa Towers West, 15 Troye Street, Johannesburg, 2001
Email: contactcard@absa.co.za
Phone Number: 0860 109 085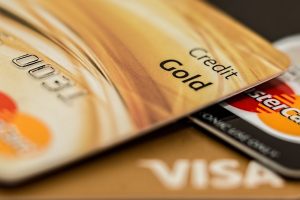 Summary
In summary, an Absa Credit Card is ideal for you if you want a personalised card that shows support to your affinity whilst offering special perks and privileges. Apply now to begin enjoying these features.
Note: There are risks involved when applying for and using credit Consult the bank's terms and conditions page for more information.