Believe it or not, ice hotels are made entirely of ice. In fact, they are generally the product of the artistic hands and minds of architects and artists of local communities.
Ice hotels need to be rebuilt every year to provide every visitor a unique experience to treasure for a lifetime, though it may sound crazy to spend a night in one, especially with the biting cold of winter.
Ice hotels are a work of art that are incredibly beautiful to experience, not to mention profoundly Instagrammable. So without further ado, here is our list of the best ice hotels around the world that will make your Frozen fantasy come true!
7 breathtaking ice hotels that are totally worth the stay...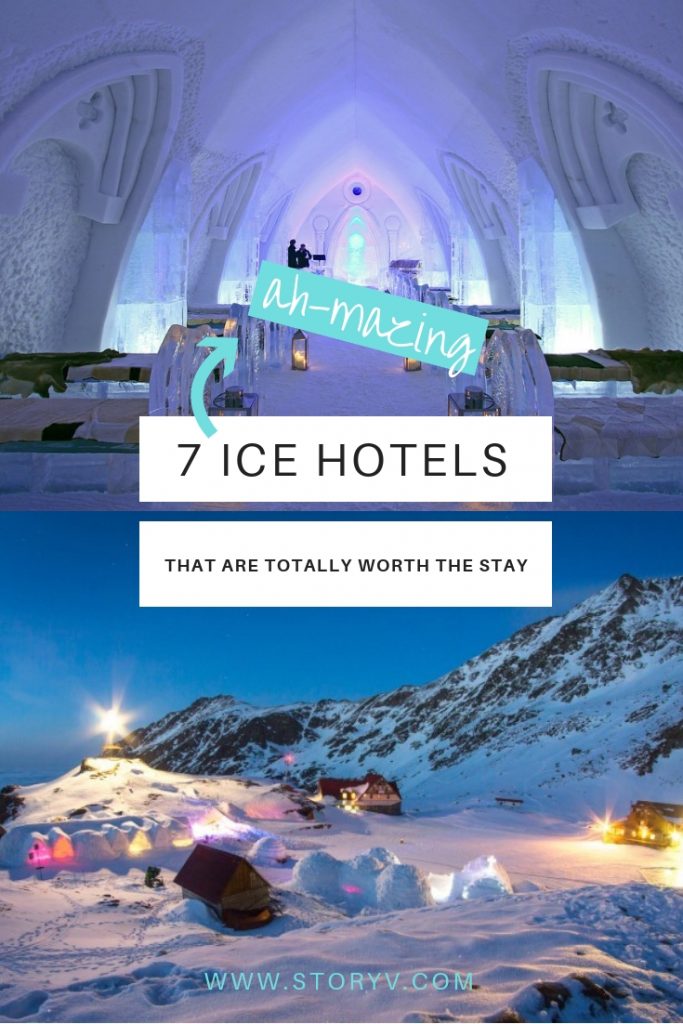 Fancy an overnight stay in an igloo? These incredible ice hotels will amaze you with their unique design and structure, not to mention the fact that you can sleep in them!
1. Ice Hotel in Jukkasjärvi, Sweden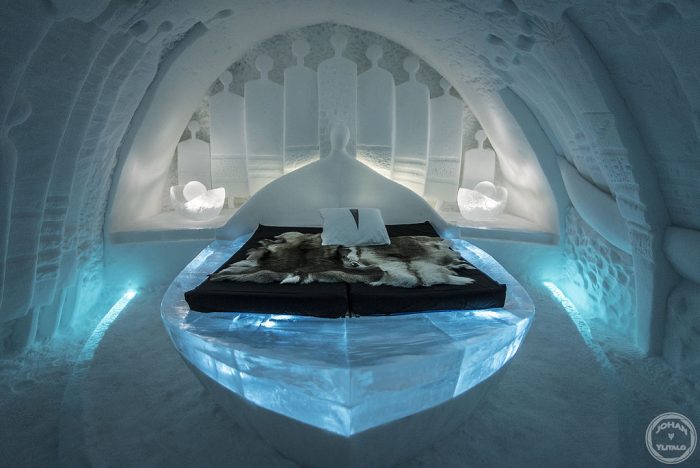 Ice hotel is the world's first and largest hotel made from ice and snow. It first opened in 1989 and is located in Jukkasjärvi, Swedish Lapland.
It is an annual art symposium where artists are invited to create different rooms and decorations out of ice. The hotel can accommodate up to 100 guests and most of the rooms are only available from December to April.
The hotel has no heating, of course to prevent the snow from melting. And in order to reach it, guests need to ride a dog sled or a snowmobile and hike through the snowy wilderness, where the northern lights are often seen.
2. Hotel de Glace in Quebec, Canada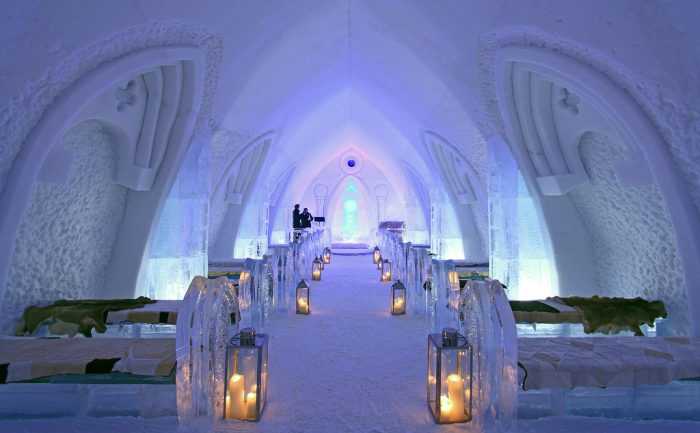 Hotel de Glace is the only ice hotel in North America. Just like the Ice Hotel in Sweden, it is entirely made of snow and ice.
Inside the hotel is a chapel, ice slide, exhibitions, ice bar and a Great Hall. Each room was designed with a different theme and is filled with art, while some of the rooms have their own fireplace for guest convenience.
The hotel has an outdoor spa and sauna where you can soak your toes and relax, or you can also try a delicious cocktail served in a glass made of ice.
3. Sorrisniva Igloo Hotel in Alta, Norway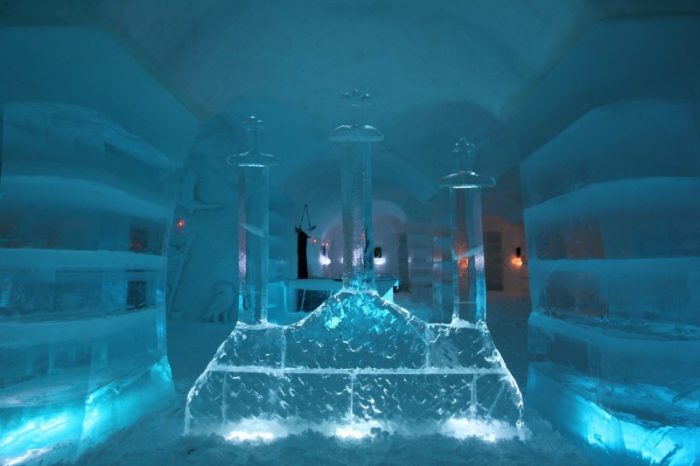 Sorrisniva Igloo Hotel is the northernmost ice hotel in the world. Just like the other ice hotels, it has been rebuilt every year since 1999 through the effort and unity of local workers and artists.
Every year, this Norwegian ice hotel features a different theme that is related to its local traditions and craftsmanship. The hotel has 26 bedrooms designed with magnificent ice carvings. There is also an ice bar and ice chapel inside.
Some activities that you can enjoy at Sorrisniva Igloo Hotel include snowmobile safaris and sledding with reindeer.
4. Schneedorf Igloo in Austria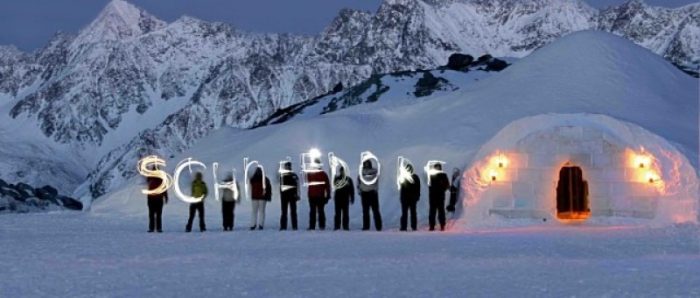 Schneedorf Igloo Hotel is Austria's first igloo village. It is located on one of the highest peaks of the Tyrolean Mountains where you can build an igloo with your own hands.
There is an option for you to build your own igloo to spend the night or choose from the hotel rooms that are on offer, which are good for 2 - 4 people.
There are also different winter activities that you can try like skiing, hiking, snowboarding and more. Plus, there is a mountain sauna where you can relax and enjoy a luxurious time.
5. The SnowHotel at the SnowCastle Resort in Kemi, Finland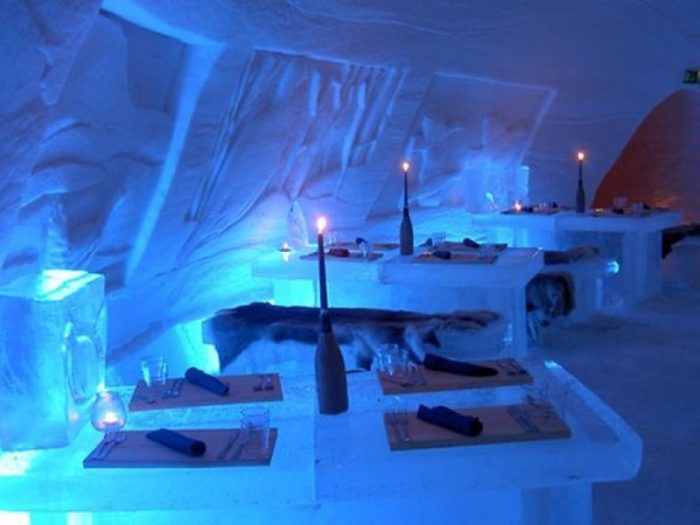 The SnowCastle in Kemi, Finland is the biggest snow fort in the world. Inside the snow fort is an ice hotel, restaurant and a chapel. Every year, just like the other ice hotels, it features different architecture that displays exceptional works of art.
The SnowHotel in SnowCastle is a luxury hotel that offers a choice of double rooms and a honeymoon suite. All the hotel rooms were decorated by local artists using local materials. Each room has a temperature around 23 degrees Fahrenheit where sleeping bags designed for arctic conditions are provided.
Just like many of the other ice hotels, you can also enjoy various ice activities when you stay at the SnowHotel.
6. Hotel of Ice in Lake Balea, Romania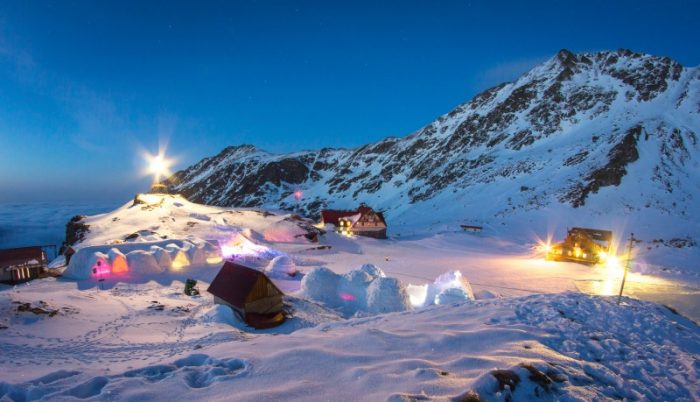 Hotel of Ice in Lake Balea, Romania is the first ice hotel in Eastern Europe. The hotel is made from snow and ice blocks from the Balea Lake and carved by the artistic hands of local architects and artists.
Located in the highest peaks of the Carphatians, the hotel is only accessible by a cable car. Inside the ice hotel you'll find an ice bar, ice restaurant and an ice church.
Each of the hotel rooms are unique from one another with a temperature that ranges between -2 and +2 degrees Celsius. The hotel blankets are made of reindeer fur, though thermal blankets are also provided.
7. Igloo-Dorf in Switzerland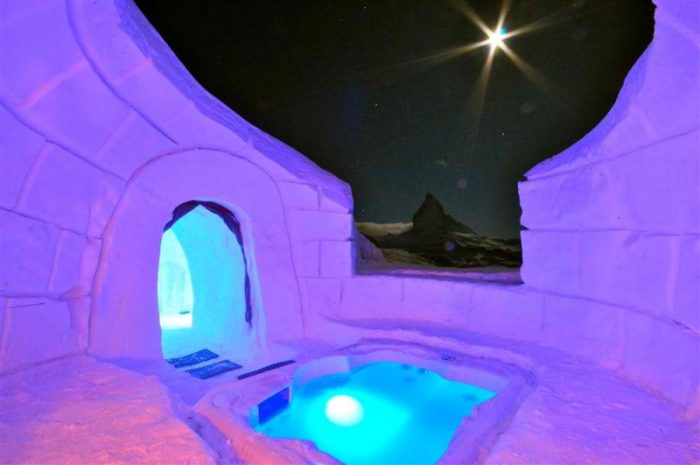 Igloo-Dorf in Switzerland is a village of interconnected igloos. Igloo Dorf has seven locations: five are in Switzerland, one in Germany, and one in Austria.
The igloos at Igloo-Dorf are also rebuilt and designed by the locals every year. Inside the igloo village is a restaurant, a bar and a Jacuzzi where you can relax and witness the majestic views of the mountains.
Sleeping bags are also provided for the comfort of the guests.
Now comes the hardest decision... Which one?
Just the photos of these amazing ice hotels say it all. To witness these beautiful products of art is already an experience you'll treasure as a traveler.
Even if you only stay one night, the memories you'll leave with will stay with you forever. Imagine telling the grandkids all about how you once slept in an igloo made entirely of ice in Finland!
All of these amazing ice hotels are worth experiencing, even if you can't get Frozen's 'Let It Go' out of your head the entire time!
So time is ticking... Book your stay in an ice hotel now before the winter ends!