Sun Basket is an organic food company! Every week, they deliver a selection of recipes for you to choose from. The recipes can accommodate vegetarian, paleo, gluten-free, Mediterranean, and dairy-free diets.
All of the ingredients and the recipe are then delivered once a week to your house. Everything is new and not frozen. The meat is sourced sustainably and is also organic, free-range, wild-caught, etc. And all of the packagings are recyclable!
The meal kit startup Sun Basket has only been around for about four years. Still, with new, seasonal ingredients, the San Francisco-based business has grown its reputation. The recipes are produced by the executive chef Justine Kelly, who has more than 25 years of professional kitchen experience.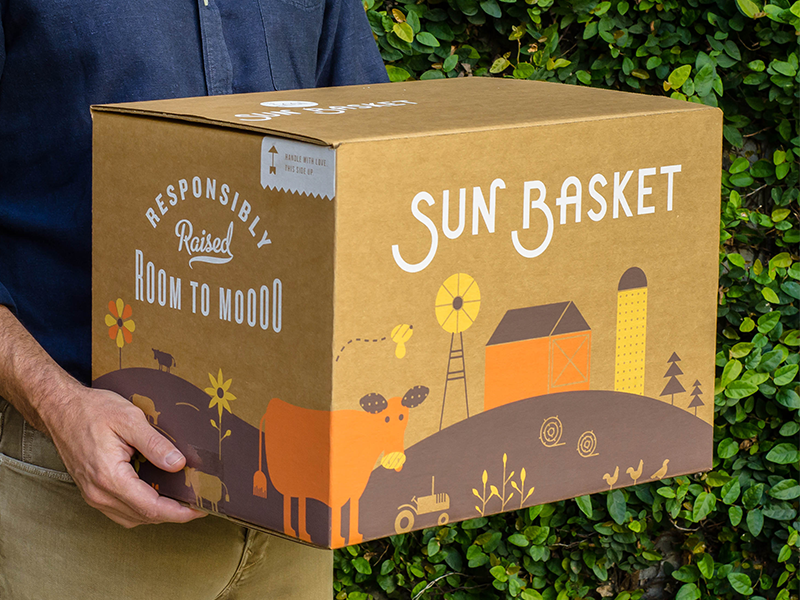 How to Get Started with Sun Basket
Sun Basket is certified as an organic handler by the US Department of Agriculture, and the company strives to supply exclusively organic produce. Sun Basket achieves its target about 99 percent of the time, although that's not always possible.
To start with Sun Basket, visit the website first or download the app from the App Store or Google Play. Create an account to get started. You can sign up with a Facebook account or use your email address to create a Sun Basket account.
First, pick your own meal schedule. There are two main menus: Classic and Friends. You may choose to receive two, three, or four meals a week using the Family Menu. Every meal is enough to accommodate four adults. Chef's choice and vegetarian options are available to choose from. Or, from both groups, you can mix and match.
You get three meals a week with the Classic Menu, and you can pick between two or four servings.
There are several types of meals in this plan: carb-conscious, paleo, lean & healthy, gluten-free, vegetarian, Mediterranean, vegan, pescatarian, diabetes-friendly, chef's choice, and fast & simple.
You can select one-category recipes, or mix and match them. You can also adjust the number of meals you get at any time, your delivery schedule, and what you want to eat.
There are 18 different meals to choose from each week, six of which are family-friendly alternatives. Classic Menu subscribers can not select from the Family Menu and vice versa. Still, at any point, you can switch from one package to another.
When you pick your menu, you will need to enter your payment details and customize the recipes you wish.
Since the menus change every week, you can sign up for weekly text alerts that will let you know when to pick up your list. So you don't miss the cut off order, which is the Wednesday before your delivery at 3 p.m. EST PST / Noon.
How to Get the Best Deals at Sun Basket
You can get your first ever deal at Sun Basket the moment you start registering and ordering your packed meals!
Sun Basket offers up to four free gifts as well as free shipping when you order your first package with no promotional code needed! They'll automatically add four of their favorite grab 'N go breakfasts and snacks to your purchase. Your freebies might include things such as smoothies, oatmeal cups, granola bars, soups, and more.
Moreover, if it's your first time trying Sun Basket meals, you can also refer a friend and get up to a $40 credit, with your friend also getting $40 off their first purchase.
In addition, Sun Basket often runs deals that come with a free gift. What is the gift you ask? It is a unique edition kitchen essentials kit by Williams Sonoma. This will help you get started with your cooking at home.
Finally, the website myfoodsubscriptions.com is offering 50% off on your orders and deliveries for the following types of meals: Mediterranean meals, plant-based meals, heathy-based meals and carb-conscious meals.
With all these sweet deals from Sun Basket, there's no denying why more and more households choose organic food that is home-cooked.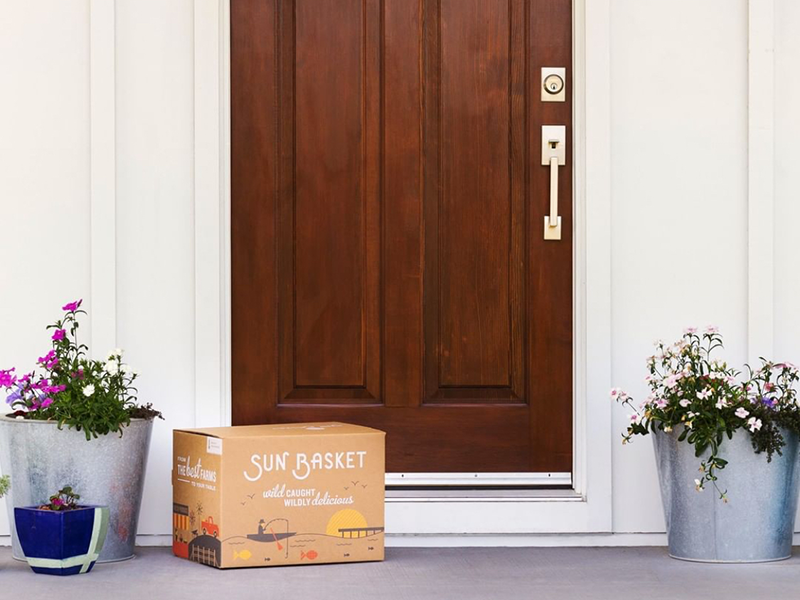 Conclusion
Food, like all of life's best things, is personal. A meal that nourishes and energizes one person can leave another feeling sluggish. It can be a struggle to find your kind of balance – that's why Sun Basket provides many different meal plans for all types of preferences.