You have all heard of heavenly apple pie. Do you feel your mouth watering just at the thought of relishing every bite of the fresh pie that's just been taken out of the oven?
In fact, nothing beats a homemade apple pie. The warmth, freshness, and feeling of belongingness you get from it is truly incomparable. We can say that an apple pie brings people together as they sit, have conversations, and enjoy a tasty apple pie.
What makes it even better, is that it's so easy to make. In just over an hour's work, you can create a masterpiece. All you need to do is gather your ingredients and follow this simple recipe. Read on to learn how you can make an apple pie.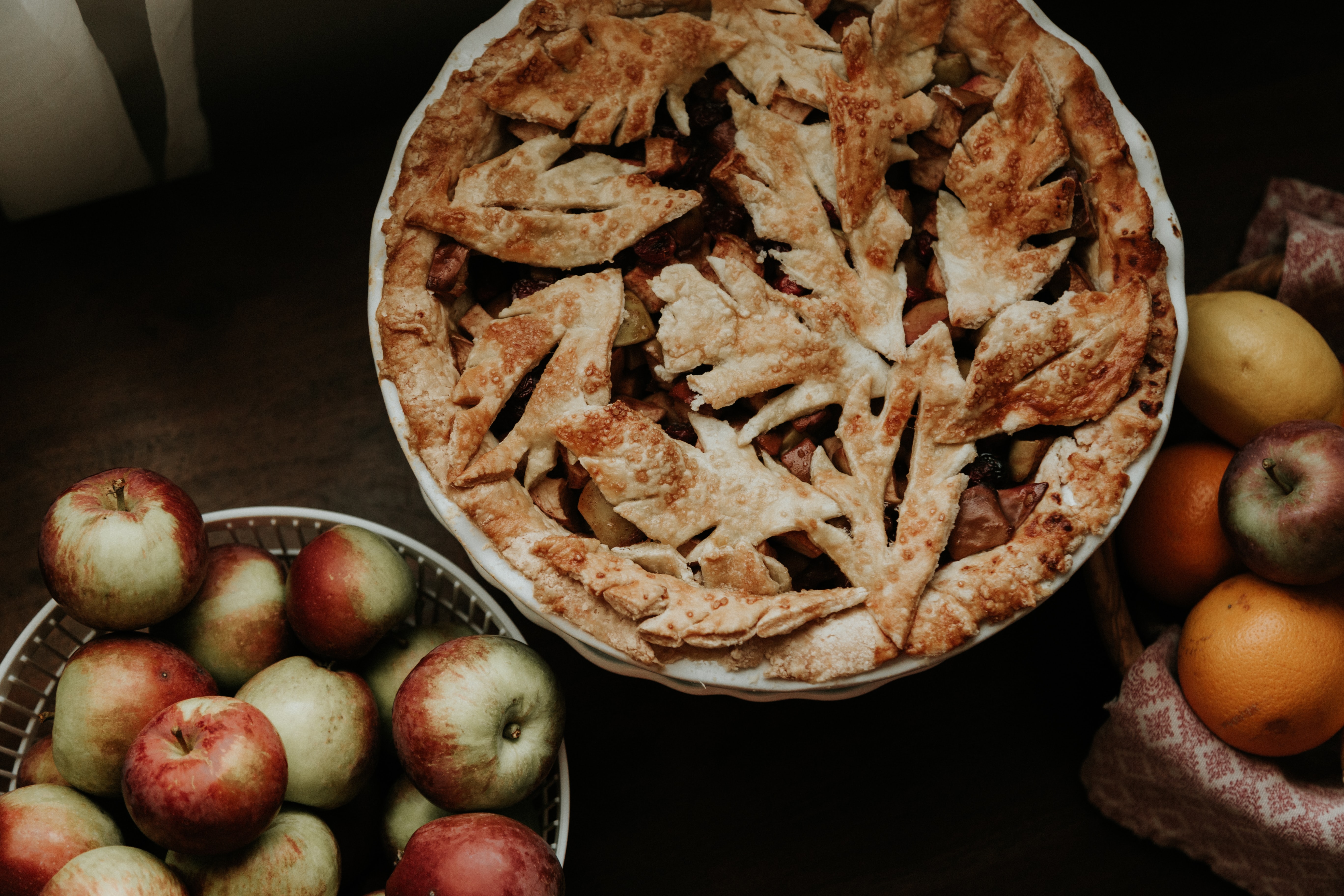 Ingredients
Your apple pie will comprise of two parts. This is the scrumptious filling of apples and sugar, followed by the golden-brown crust. The main ingredient of your filling are apples. You'll need 4 pounds of apples.
To ensure the perfect flavor, you'll need a mix of more sour apples, such as Granny Smith, and sweeter apples, like Pink Lady. 3 quarters of a cup of sugar will be perfect for ensuring the ideal sweetness.
Other smaller ingredients include 2 tablespoons of cornstarch and 1 of lemon juice, for the best possible consistency and extra zing of flavor. Finally, to season the filling you'll need a tablespoon of cinnamon and a quarter tablespoon each of ground cardamom and kosher salt.
The crust can be very simple to prepare if you use a pre-prepared pie crust. Alongside this, you'll need a large egg, a teaspoon of water, and a tablespoon of coarse sugar.
Preparation
To prepare for your apple pie, you'll need the correct equipment. A 9-inch pie pan is essential to keep it together and provide the shape. Some simple cutlery, such as a fork, a pairing knife, and measuring cups and spoons will need to be set aside as well.
Lastly, you'll need a large mixing bowl for your ingredients. Ensure you heat your oven beforehand to 400 degrees Fahrenheit to save time.
Instructions
Begin your journey by peeling and slicing apples into ¼ inch thick half-moons. Place the apples into a bowl with the sugar and mix them. You don't want lumps of sugar to disrupt your pie's consistency, so place the combination into a colander and set it aside for later.
Preparing the crust is simple. Place the first pie dough into the pie pan and press it gently at the bottom, and along the sides. For the second piece of dough, place it onto a floured surface to avoid sticking.
Use your paring knife to create a few holes or a pattern of your choosing. Place both of these in the fridge to keep cool for the next steps. Place your apple and sugar mix back in the bowl. Add the rest of the filling's ingredients and use your hands to mix it.
Last Steps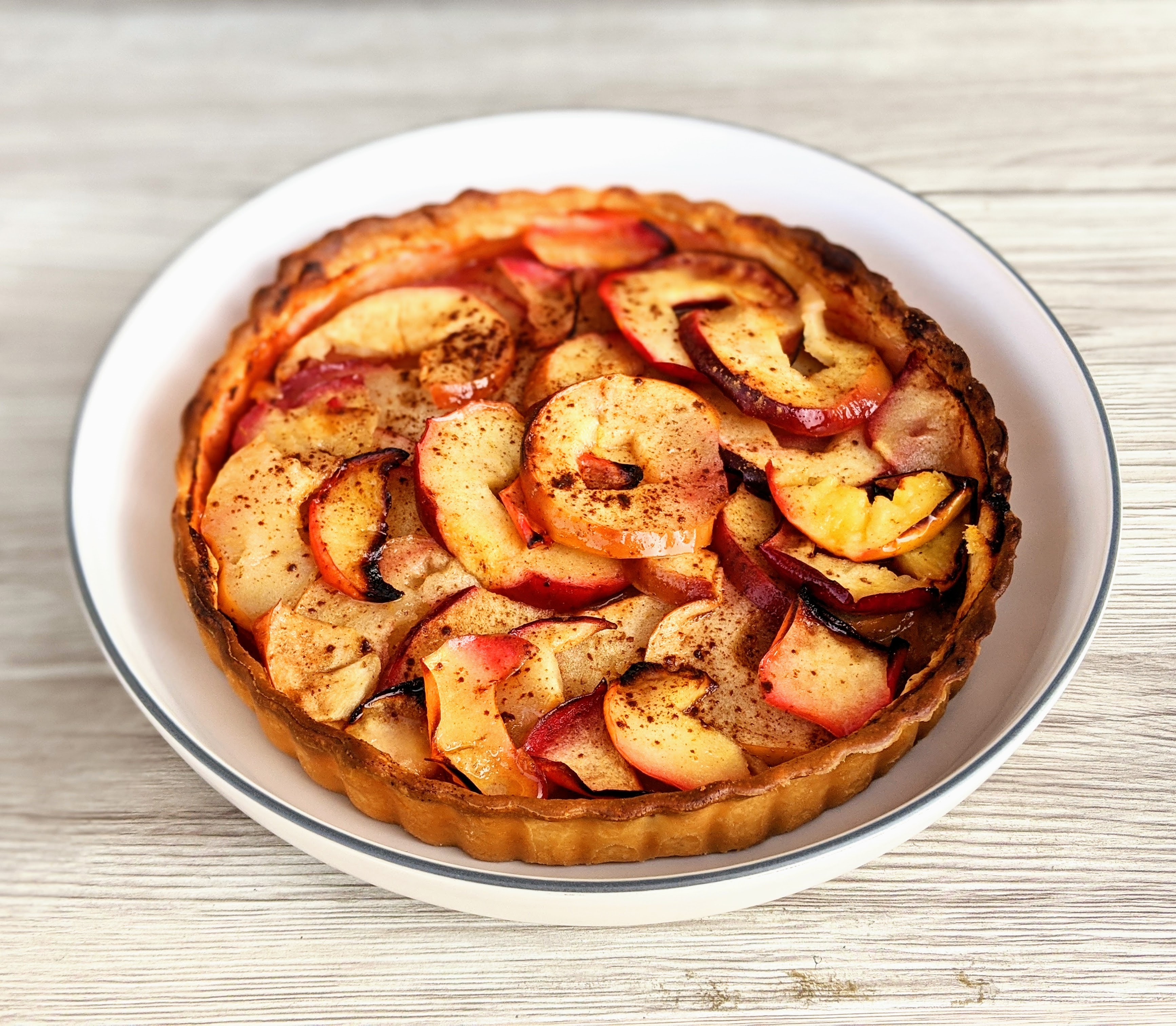 Brush your pie crust in the dish with an egg wash. Neatly stack the apples on the crust, avoiding large gaps. Add the top piece of crust, sealing it, and brushing with sugar and egg wash again.
Into the preheated oven, bake your pie for 40 to 45 minutes. Once baked, place on a cooling rack and ensure it is cool before cutting into it and enjoying a slice.
Conclusion
You now have a marvelous apple pie. The tastes will remind you of that homely feeling and you'll devour each bite of this food. You can remake the pie for special occasions or every day.