Have you ever wanted to go on a cruise but can't commit to those month-long ocean cruises? Why not try river cruising across Europe and create wonderful memories?
This may be the break, vacation, or quick getaway you might just be looking for. If you're thinking of river cruising and traveling to explore the beauty and wonders of Europe, read on to help you decide and learn more about river cruising.
Get ready to be awed by the many exciting things you can learn and do on an amazing river cruise trip.
River Cruising: The Basics
The Routes
Best River Cruise Companies
A Day in River Cruising
Tips to Enjoy Your Cruise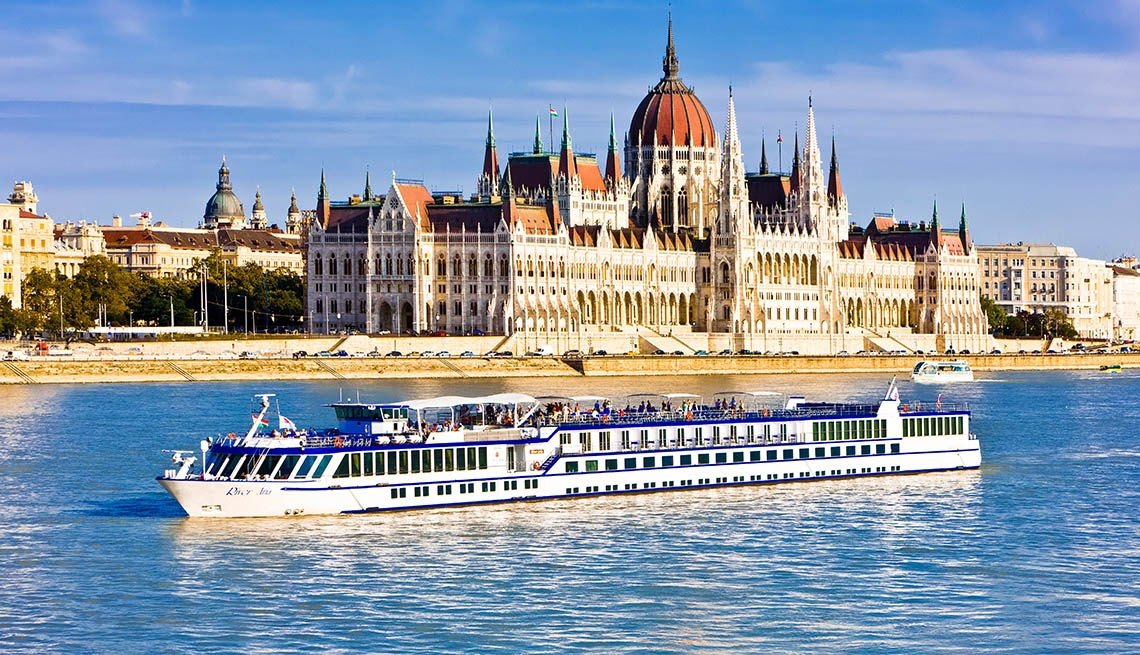 River Cruising: The Basics
The fastest-growing sector of the cruise industry, river cruising is a form of leisure travel that takes guests along inland waterways. It allows travelers and tourists to have more choices for increasing themed vacations, such as food and wine or even active or family-oriented sailing trips.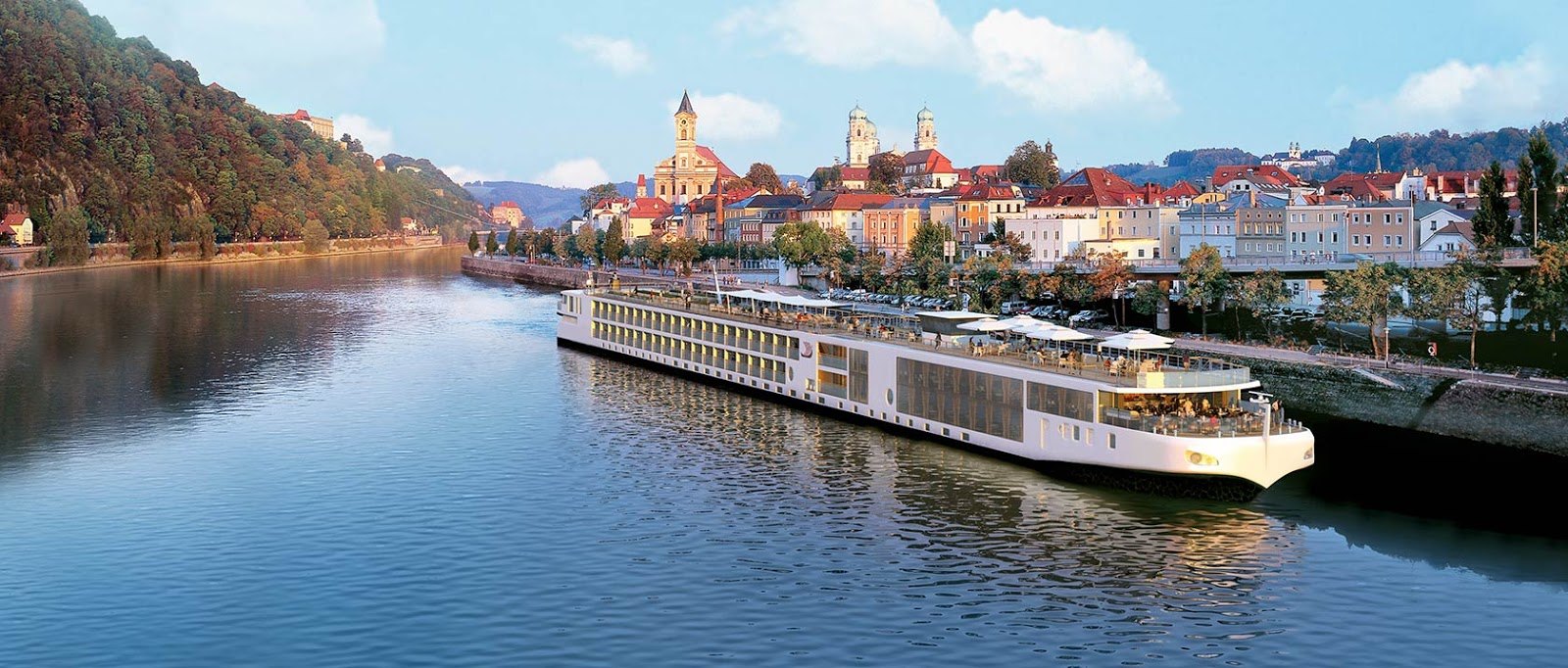 These cruises usually last for a week or even longer. European river cruising takes place in a 38-feet by 410-feet vessel and generally ranges between carrying 100 to 200 passengers. Europe is a great destination for river cruising because of its cuisine, culture, history, and marvelous sights.
A typical river cruiser has four decks, including an upper sundeck with two to three decks below, containing staterooms on each side of the ship. Staterooms typically have queen-sized beds, a TV, a bathroom with no tub, and some storage space.
Common areas in the ship include a restaurant, lounge, spa, and gym or fitness center. If you're lucky, you can board a ship that offers free WiFi, some bicycles to use on the shore, a whirlpool tub, and a sauna.
River Cruising vs. Other Types of Cruising
River cruising is different from barge cruising and ocean cruising. Luxury ocean cruises are defined by spacious staterooms, fine dining, and other premium services that you can only experience on an ocean cruise, while river cruising is more of a budget version (yet still costly!) luxury ocean cruises.
Barge cruises, on the other hand, are smaller than river cruise ships and usually carry less than 100 passengers, probably up to a couple dozen the most. River cruises have more amenities and frills than a barge cruise, too.
River cruises typically take in three countries along their route, and they start in fantastic cities such as Paris, Amsterdam, or Budapest. The average cost would be around $500 per person a night, but if you want to go with something more premium, it could cost you about $1,800 or even more during peak seasons.
The Routes
Now that you've learned what river cruising is all about and decided to finally do it, the next question is: where should you go? Choosing the right route, especially for first-time cruisers, is crucial to any trip. This will set the overall mood and quality of your trip, so choose wisely!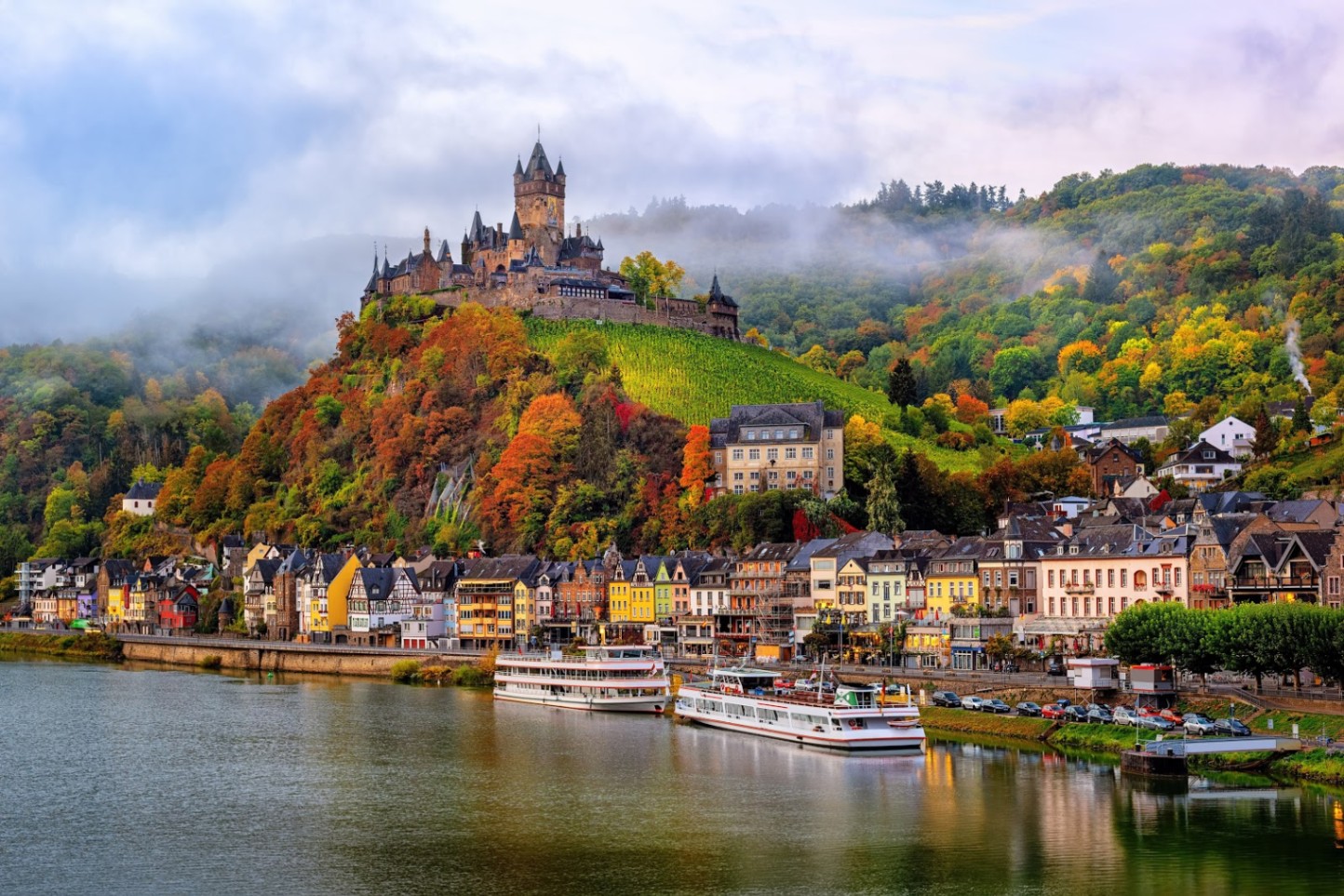 One of the many routes you can take is the Rhine/Moselle/Main route, which combines the history, culture, and majestic scenery of the cities of Germany.
The Moselle river, running through northeast France and Luxembourg, joins the Rhine at Koblenz. The main river ends into the Main-Danube Canal, the gateway to Hungary. You can also take the Rhone/Soane route, a must-take route for food and wine lovers.
The cruise sails through Provence and Burgundy, France's gastronomic heartland and two of the country's top wine-making regions. You'll have ample time to taste the local grapes and satisfy your cravings.
More Scenic Routes
If you want to make the most out of your river cruise trip, cruise along the iconic and world-famous Seine river through northern France. Here, you'll be able to enjoy Paris, Monet's garden in Giverny, wartime cemeteries, and the Normandy landing beaches.
You will also love cruising on Portugal's Douro River, rising in Spain, and winding through the dramatic and lush green landscapes. The route reaches the Atlantic in Porto, the country's second city, also home to famous-name port houses. Its national drink is a fortified wine, so wine lovers, take note!
For those who love discovering history and want to explore one of Europe's lesser-known rivers, the Elbe cruise is perfect. You'll be experiencing the marvelous cities of Berlin and Prague and also have the chance to discover the birthplace of the Reformation as you cruise along.
Best River Cruise Companies
After deciding on your destination, here's another question for you: Which is the best company that offers river cruising and is the best bang for your buck? Worry no more because here are some of the best companies where you can avail yourself and enjoy your river cruise.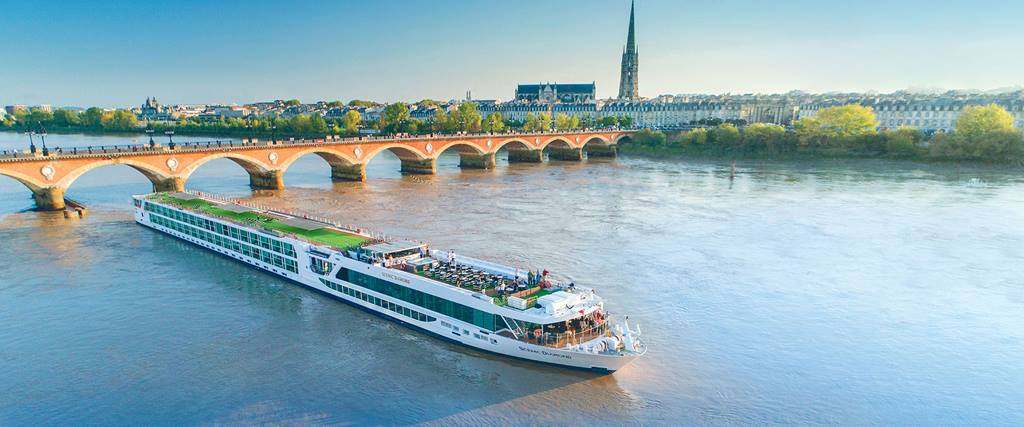 The first company is the Crystal River Cruise, which created a new style of river cruising based on their existing ocean cruise brand. They have genuine open seating in the main restaurant, Michelin-inspired cuisine, and exclusive private Vintage Rooms. They also offer a beautiful deck space with an indoor swimming pool.
The second one is the Tauck River Cruises, a company owned by multiple generations of the Tauck family who specialize in operating worldwide tour programs for over 90 years. The company boasts incredible special and premium service in privately-owned collections and venues for a totally genuine experience.
Third, we have the AmaWaterways operation, an award-winning river cruising company with 23 cruise ships. The company is known for its hospitality and genuine service for its customers and even sets the bar high for the industry by building cabins with one or two balconies.
The Best Among the Best
Australian-owned Scenic River Cruise boasts some of the largest suites on European rivers, furnished with luxury facilities, a wellness area, electric bikes to be used onshore, five dining venues, and a spacious Sun Deck. Ashore, you can choose to discover cities and destinations at your own pace.
On the other hand, Viking River Cruises, whose advertising campaigns created a widespread awareness of the river cruising industry, is one of the most reliable and world-renowned cruising companies. Its tried and tested formula has made it an incredible gamechanger in the world of cruising.
Viking Longships are fresh, free of clutter, with lots of windows to ensure light. Onboard, there are lectures on history and art, tasting of vintage wines, and local shows and musicals that will surely satisfy your artistic soul.
A Day in River Cruising
Trying to imagine what it's like to be on a river cruise? Take note that river cruising consists of three activities: dining, cruising, and touring.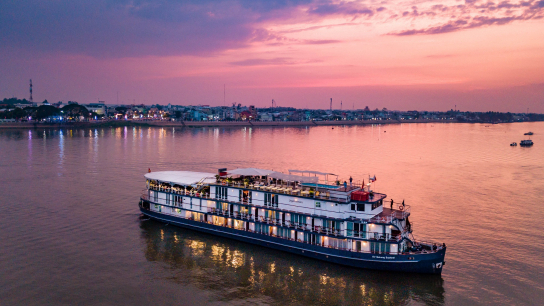 The majority of meals served on boar are served in the restaurant or alternative dining areas such as the top deck or smaller lounge. Cruising from one destination to another takes place at night, but sometimes, cruises will also sail during the day.
The main purpose of cruising is to tour various cities, towns, and ports along the way, so there is a fair amount spent during walking tours. You also get some free time to roam around port towns.
Unlike ocean cruises which offer plenty of time to relax and stay on board, river cruises usually have a stop each day, complete with a sightseeing tour or program. If you are the type of active tourist and traveler who's up for an adventure, river cruising is for you.
Amenities, Food, and Storage
Cabins have improved tremendously over the years, from having small cabins and twin beds to spacious staterooms with comfortable beds and beddings and well-structured bathrooms. However, there is limited storage space for luggage and clothing, so you have to take note of this.
Cabins are furnished with TVs, safes, bathrobes, slippers, desks, and sometimes, sliding doors and French balconies. Larger suites are also being built on river cruise ships if you want to pay extra.
As you may expect, food is European-inspired, and the cuisines are usually tied with the local dishes of the region passengers are sailing through. Breakfast and lunch are usually buffet-style meals, while dinners are generally three-course meals. A selection of wines and beers can also be made available, depending on the company.
Tips to Enjoy Your Cruise
Here are some tips to help you make the most of your river cruise trip.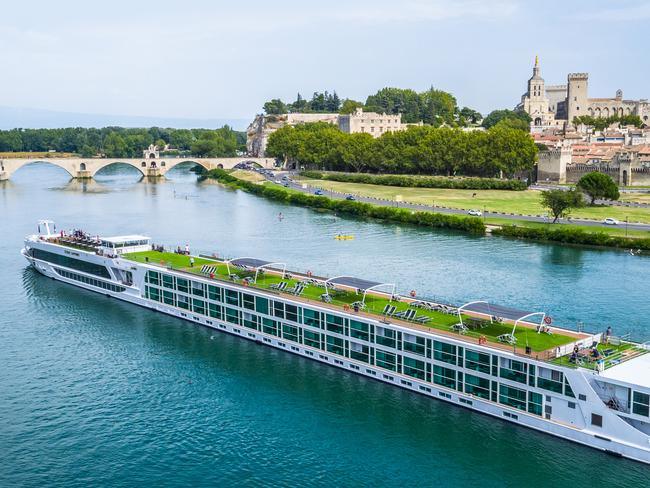 Pack lightly as storage space can be tight compared to ocean cruises. Bring clothes for a variety of weather conditions to keep you comfortable.
Read about the places or destinations you're traveling to, if possible so that you can enjoy and understand the context while touring.
To avoid jet lag, arrive at least a day or two to get a good night's rest and adjust to your new timezone.
Enjoy Every Moment
You'll wish that your holiday would last forever, so try to enjoy the trip while it lasts. Lessen screen time on gadgets and live in the moment.
Remember, river cruising can be a once-in-a-lifetime opportunity, so don't waste your time and savor every moment!
Conclusion
Taking a European river cruise is truly an interesting and satisfying adventure that will surely delight you and your family, partner, or group of friends. The breathtaking scenery, coupled with relaxation and a breath of fresh air, will truly be a trip to remember.
What are you waiting for? Pack your bags, get your passports, and tidy up your European getaway look, and have the time of your life on an incredible and amazing river cruise! Enjoy sailing!