Venice is possibly the most romantic city in the world. It is also one of the greatest engineering feats in the world. The entire city is in a marshy lagoon on more than 100 islands. Visitors flock here to get lost in the street maze of Venice and stroll along its canals. However, Venice can be quite costly. There are virtually no hostels and visitors overrun the place completely. Yet, it is still one of those locations everyone needs to see at least once.
Venice, Italy, is known for its art, canals, and beauty, but it is certainly not known for affordability. In the romantic city of Italy, you can easily spend a small fortune. But you don't have to. Getting around Venice can also be inexpensive, mainly because you won't spend money on rental cars, taxis, or bus services.
Get around Venice cheaply by staying in budget hotels, enjoying free and low-cost views, eating small, simple meals, and taking advantage of water busses and relaxing walks. In this article, we have some more tips for visiting Venice on a budget.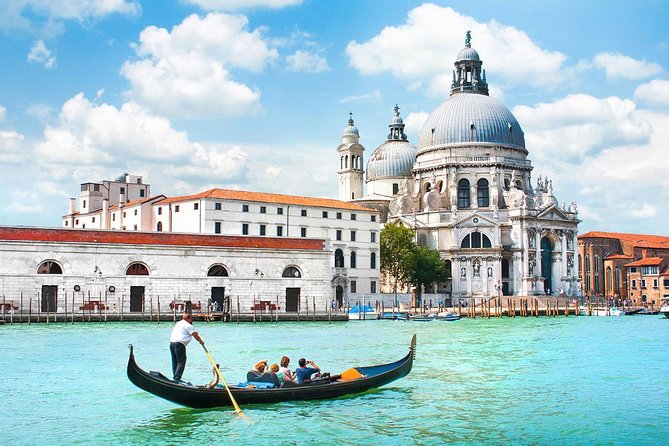 Walk More
Venice has plenty of museums and other attractions, but strolling through the streets is the best thing about this place. Stay overnight, if you can, so you can explore the city in the peace of the night. Also, whenever you can, walk. Venice is a walking city, with many pedestrian-only streets.
Make the most of a walking tour if you want to see historical sites with a guide's help. Venice's twisting, narrow streets could be frustrating and overwhelming if you've never been in them before. So, sometimes having a guide or a good map is best.
Ride Water Buses
The Vaporetto is the ferry that takes residents and visitors from the bus stop to the water station. Take a look at the schedules and times posted throughout the area. It will take 20 to 30 minutes for you to get from one end of the Grand Canal (the train station) to the other end (San Marco). At various stops along the Grand Canal, you can get on and off.
Know When To Visit
If possible, opt for the off-season. You might be able to spend 40% less on a budget room by visiting in early March. The same room might not be available at any price if you visit in July. Venice's March air will be brisk but probably no more uncomfortable than the high summer heat. Beware that annual flooding sometimes closes essential attractions in the autumn.
Find Unexplored Tourist Spots
Many first-time visitors spend time trying to follow restaurant and shopping guide book suggestions. The problem is that Venetian addresses are daunting, even to the locals, and once you add a language barrier to the equation, finding that little restaurant that serves the perfect pasta can become almost impossible. You can create your own discoveries by following a simple rule: avoid the tourist areas and explore other places.
Book A Hostel, Not A Hotel
Most hotels, even economical hotels, have rooms facing a canal. The further the hotel is from San Marco, the cheaper the price probably will be. Try spending time in a hostel. Venice has several budget-friendly hostels that provide travelers with dormitory-style accommodation.

Conclusion
Lastly, Venice can be expensive if you don't know where to go. With enough planning, you can see Venice cheaply and the way the locals do. For more tips on booking cheap accommodations in Venice, click here.