The US attracts millions of foreign and local tourists across its states annually, and among the popular ones are California, Nevada, Texas, and New York. The states have their charm to attract visitors, such as beaches, natural sceneries, buildings, and many more.
But, if you are a traveler who wishes to explore what the US has more to offer, you may check out the following list of the least visited states and why you should include them in your travel list. Read below what you can look forward to in these US states and the best time to visit.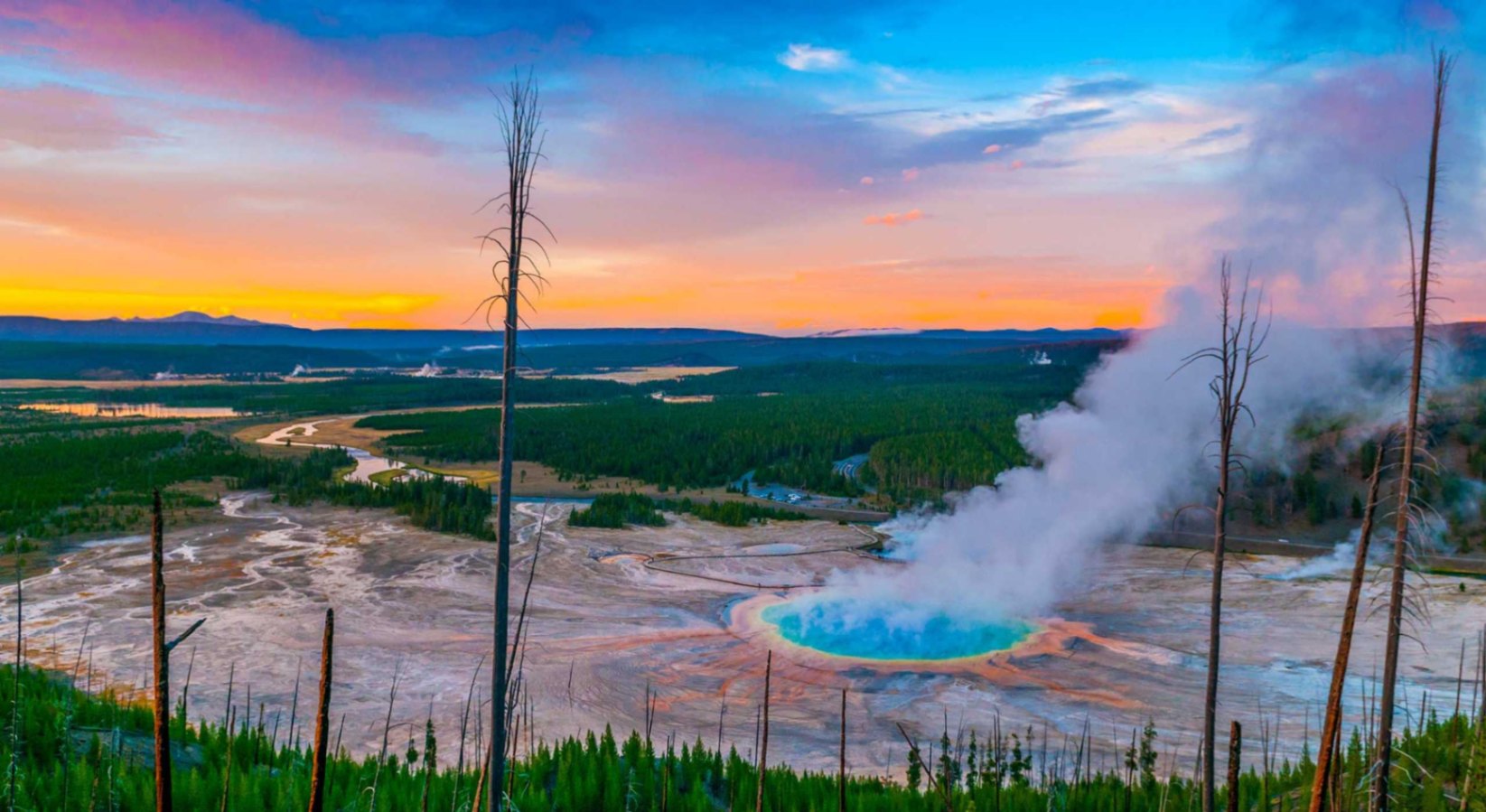 Alaska
If you are a fan of winter, then you can try to visit the most northern: Alaska. Visitors usually come to the state via cruise ships, but the place has so much more to offer.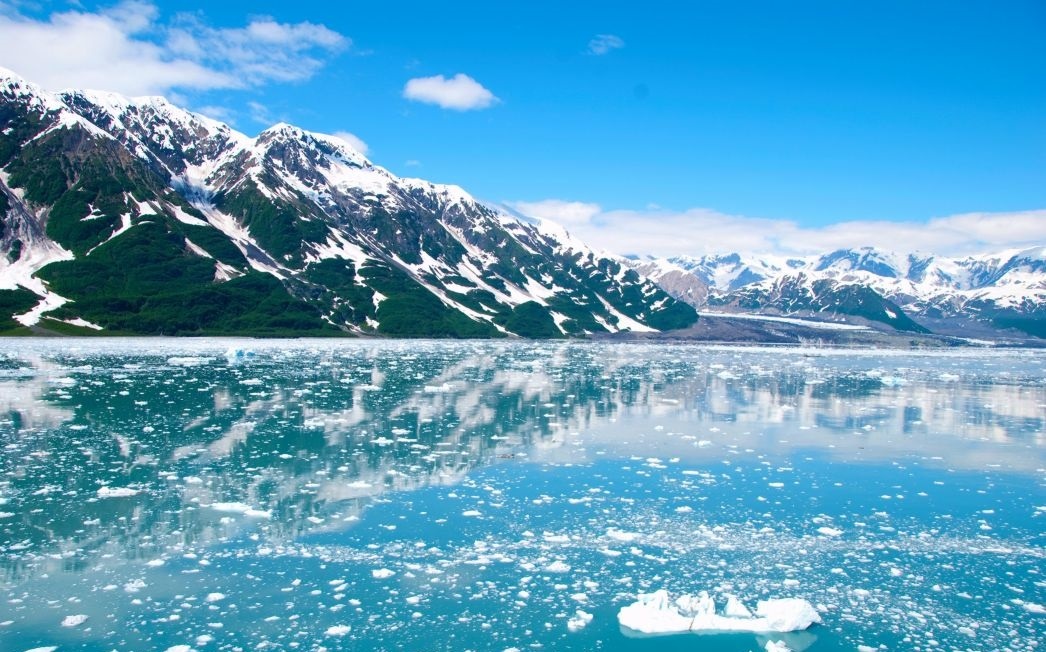 Alaska has vast land for wilderness and wildlife, which you can explore using a snowmobile or even dog sled. You can visit the Alaska Zoo in Anchorage to look closer at polar bears and the other Arctic wildlife.
Fairbanks, Alaska has the Northern Lights, also known as the Aurora Borealis, which is present most nights. It is best to visit the place from mid-August to mid-April for the best viewing experience.
Delaware
Delaware may be small, but it is well-known for its tax-free shopping, so if you want to splurge on shopping, this is a great choice for you. Aside from this, Delaware has over 30 miles of coastline, which you can surely enjoy beachside.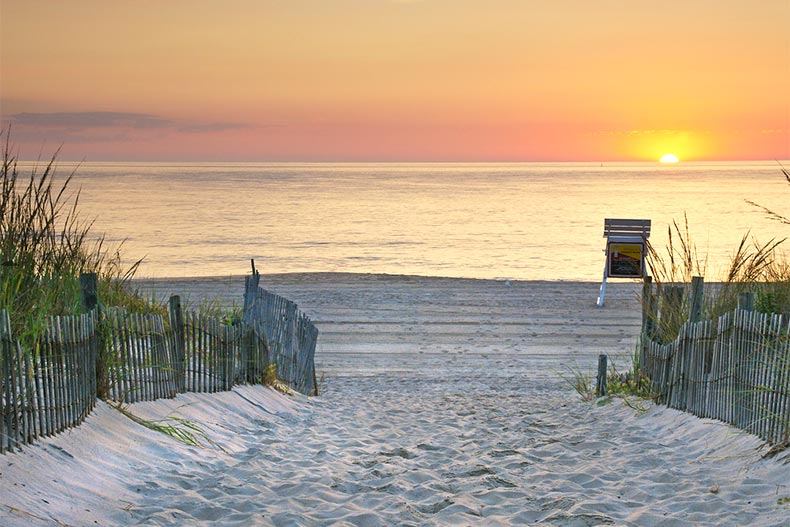 You can visit these beaches during the summer for extra fun and enjoy activities along the boardwalk like treating yourself to saltwater taffy, carnival rides, and a lot more.
Did you know that Delaware is the first state of the country? Thus, it is bustling with lots of historical sites such as the Captain John Smith Monument.
Idaho
There's a lot of interesting things to do in Idaho. First, you can visit Twin Falls City for the Shoshone Falls, which are higher than Niagara Falls and flow directly to the Snake River. You can get close to the falls in the late summer.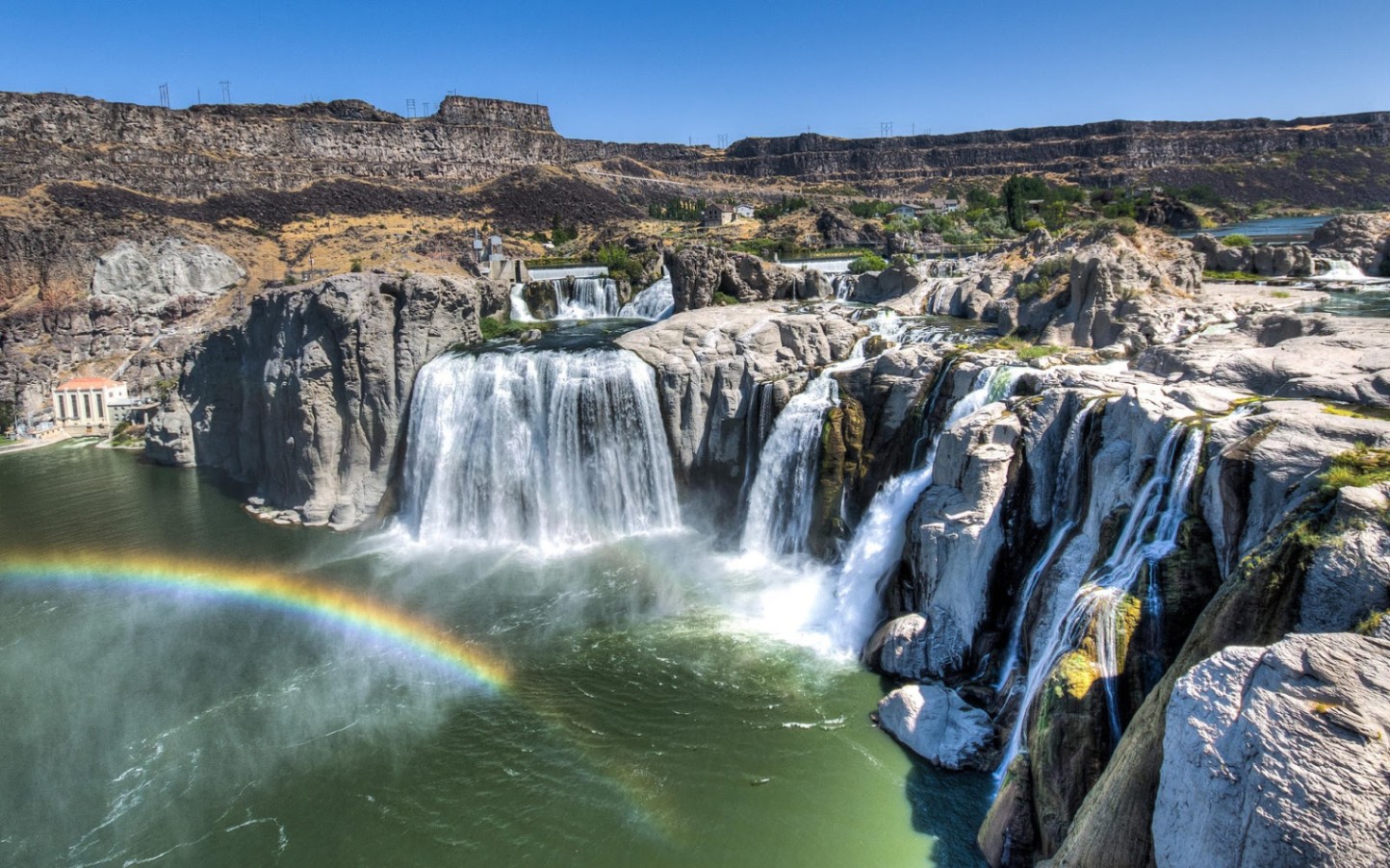 In Idaho, you are close to the sky: it is a favorite spot for sky and star watchers. There are a lot of great locations to set up your telescope, such as atop the many cliffs. The state is less populated and therefore has less light pollution than other states.
The southern part of the state is home to several volcanoes and is why hot springs are a common tourist attraction in several towns.
Iowa
Iowa has more to offer aside from politics. Its capital, Des Moines, is a picturesque city that you can enjoy for several arts festivals with free music. It is also home to Adventureland, an amusement park known for its massive roller coaster rides and water parks.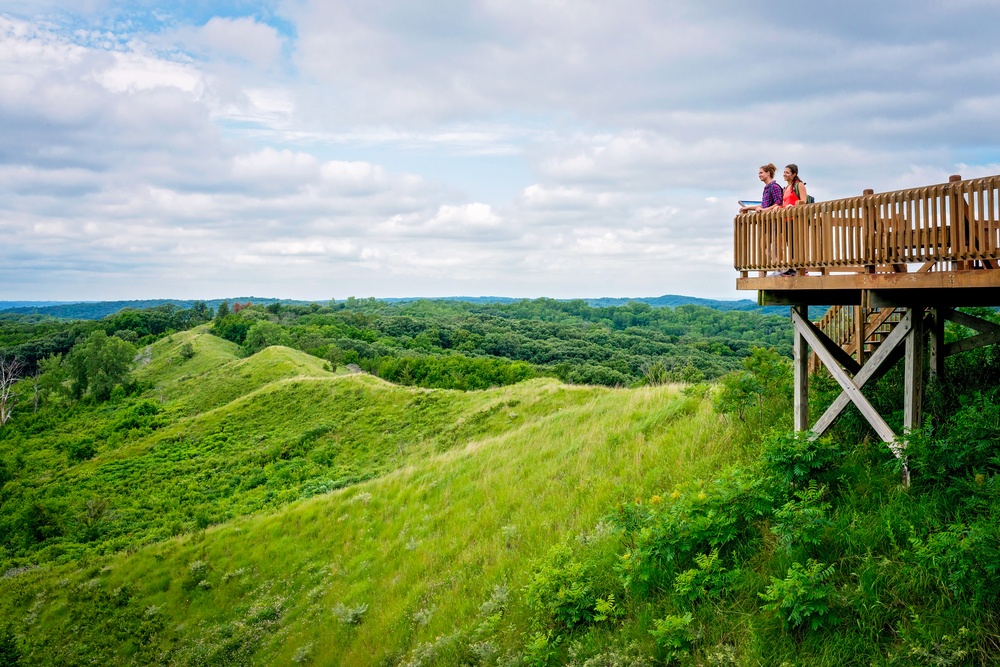 If you are looking for a budget-friendly ski adventure, then Iowa is a great choice. You can enjoy the gentle slopes of Sundown Mountain near Dubuque. It is best to explore the state during the spring for its beautiful, abundant scenery.
Mississippi
This state is the birthplace of American music, and music legend Elvis Presley. Aside, it is also the home of the longest river in the country, the Mississippi River, which you can cruise along on tour boats.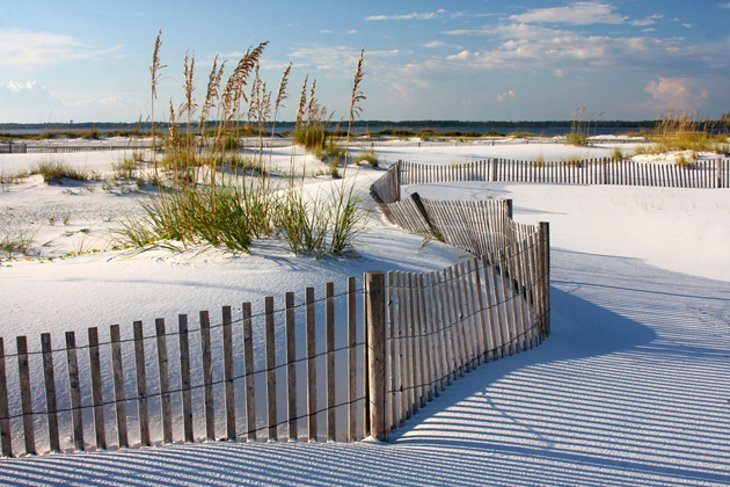 It is also a must to explore the beaches in Mississippi. Boasting 62 miles of shorelines, the state has many resorts, casinos, and seafood restaurants where you can also enjoy jet skiing and fishing.
Montana
Montana, or "Big Sky Country", is one of the country's last frontiers with amazing natural landscapes, abundant wildlife, and the widest blue sky your eyes can see.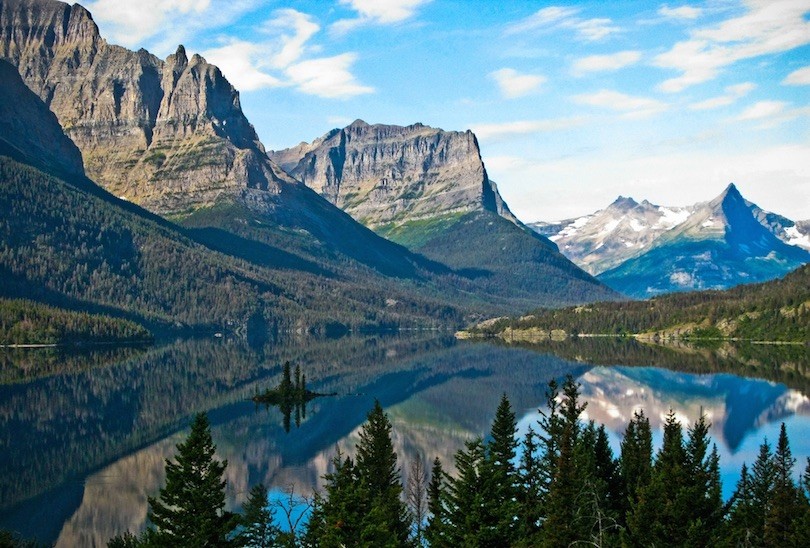 It is also the home of Yellowstone National Park. You can visit the state all year long. Another best attraction in the state is the mountainous and majestic Glacier National Park.
You can explore the Going-to-the-Sun Road, several historic lodges, and 25 glaciers. The park offers you a long hiking trail if you like outdoor activities while sightseeing the wildlife, waterfalls, and glacial-carved terrain.
Oklahoma
Oklahoma has interesting museums for arts, cowboys, and Native Americans. Some of these museums are the Oklahoma City Museum of Art, the Oklahoma Oil Museum, and the National Cowboy and Western Heritage Museum.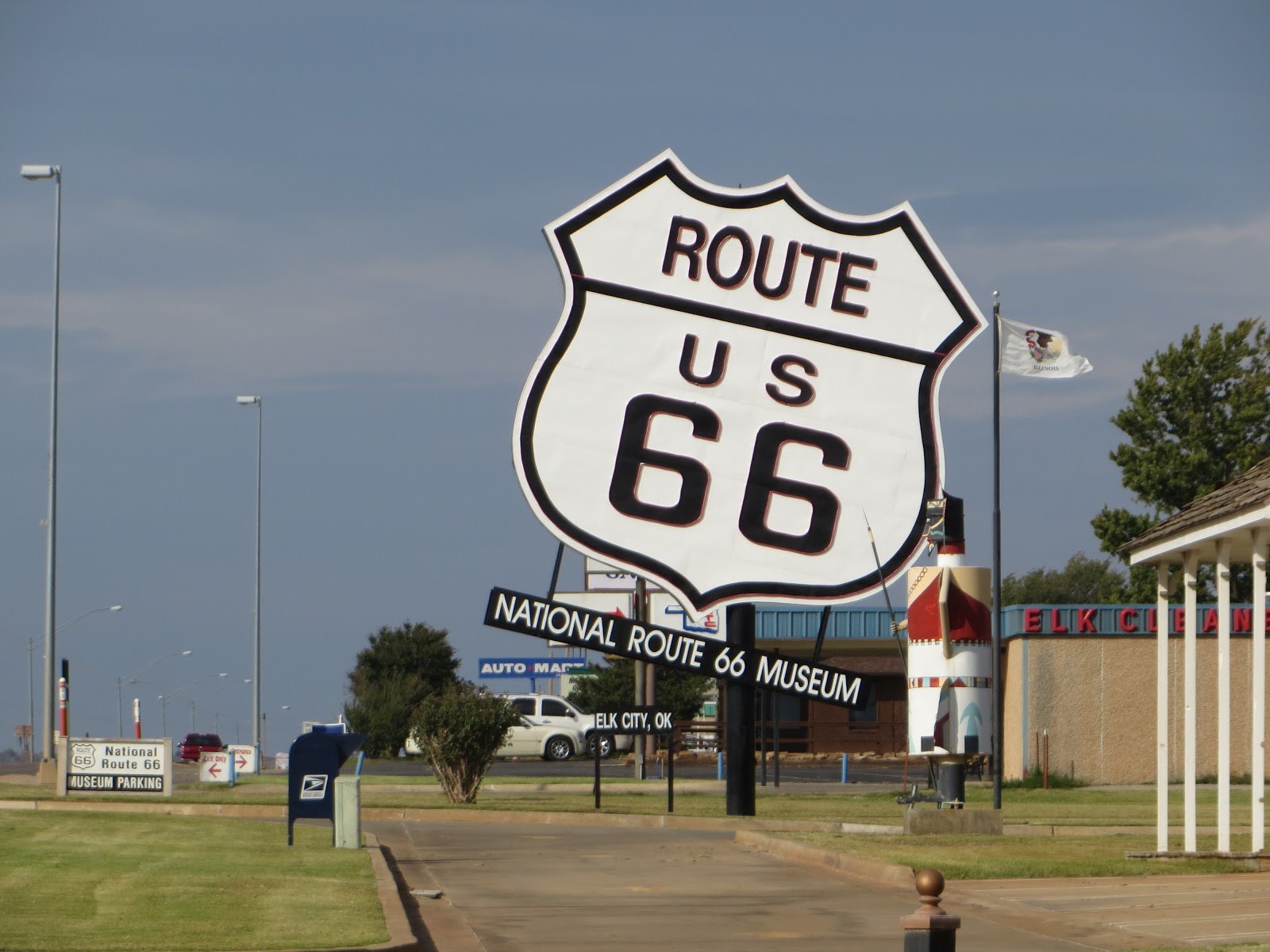 You can also explore Tulsa, which is a great weekend getaway destination. In Oklahoma, bison are free to spread across fields and prairies, so they are easy to spot in the wild.
Lastly, if you are up to an interesting road trip, take Route 66, the famous USA road trip route, which stretches 400 miles and includes lots of old-time diners along the way.
Nebraska
Nebraska is the home of Henry Doorly Zoo, the largest indoor jungle in the world and the largest aquarium out there. All members of the family can surely enjoy their visit to this wonderful zoo.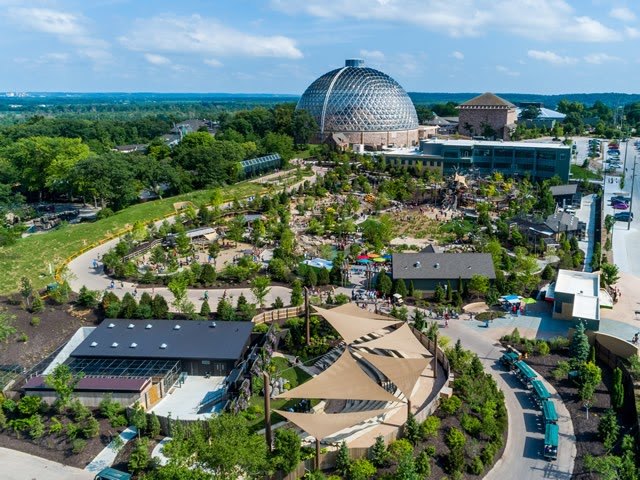 Nebraska's trip is not complete without going to Chimney Rocks or Scotts Bluff National Monument, which both have million-year-old stone monuments carved by the prairie wind.
If you are looking for a great city in which to spend time in Nebraska, Omaha's got you covered. There are many activities you can do in this peaceful yet bustling city plus a bonus of great food selection.
North Dakota
Currently, North Dakota has 63 national wildlife refuges and 13 state parks. In Jamestown, you can visit the National Buffalo Museum, where you can find albino buffalos and the largest buffalo in the world – Dakota Thunder.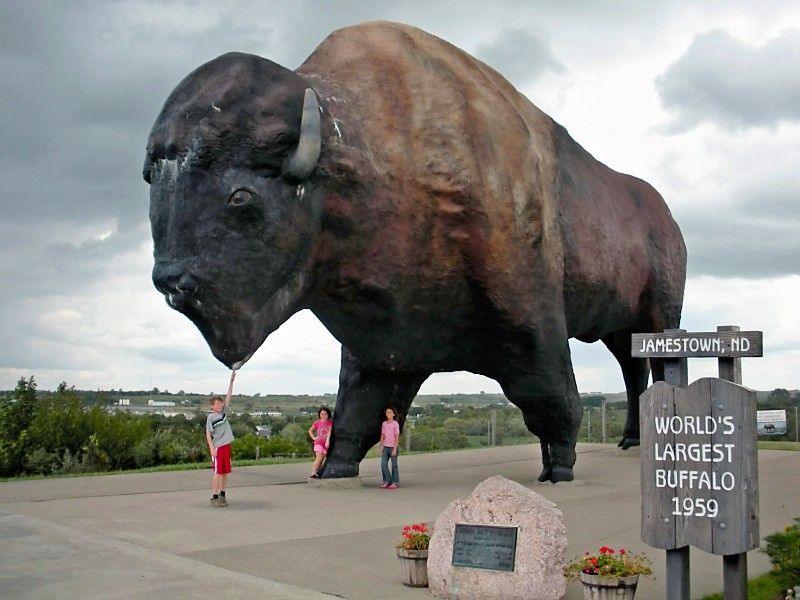 Enjoy the Enchanted Highway with its amazing scenery and interesting displays. On this 32-mile road trip, you can see a 30-feet tall Turtle structure.
Fargo City is a stunning place where you can enjoy walking on the city streets while exploring the interesting local food.
Rhode Island
Rhode Island is usually an overlooked destination on the east coast, but this state offers epic attractions for you to experience.
Rhode Island houses great architectural buildings, such as libraries, museums, mansions, and more. With 400 miles of coastline, Rhode Island has some of the best and warmest water in New England.
You can pay to visit Newport, Narragansett, or Block Island to experience ferry rides, nightlife, beach bars, and a lot more.
South Dakota
South Dakota is known for Mt. Rushmore, where the faces of four US presidents are carved in Black Hills granite. But, the state has many more adventures waiting for you!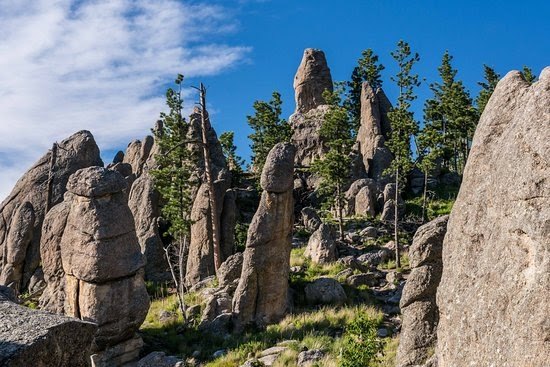 If you like road trips, surely you will enjoy the Needles Highway with its fascinating rock formations. Needles Highway leads you to Custer State Park, with fishing lakes and resorts, and home to herds of buffalo.
You can also look closely at the preserved remains of mammoths in Mammoth Site in Hot Springs, South Dakota.
Utah
Utah is a great summer destination as you have great choices to explore national parks, hike the canyons, and a lot more. In Salt Lake City, you can find a playground which was a former Olympic park from when Salt Lake City hosted the 2002 Winter Olympics.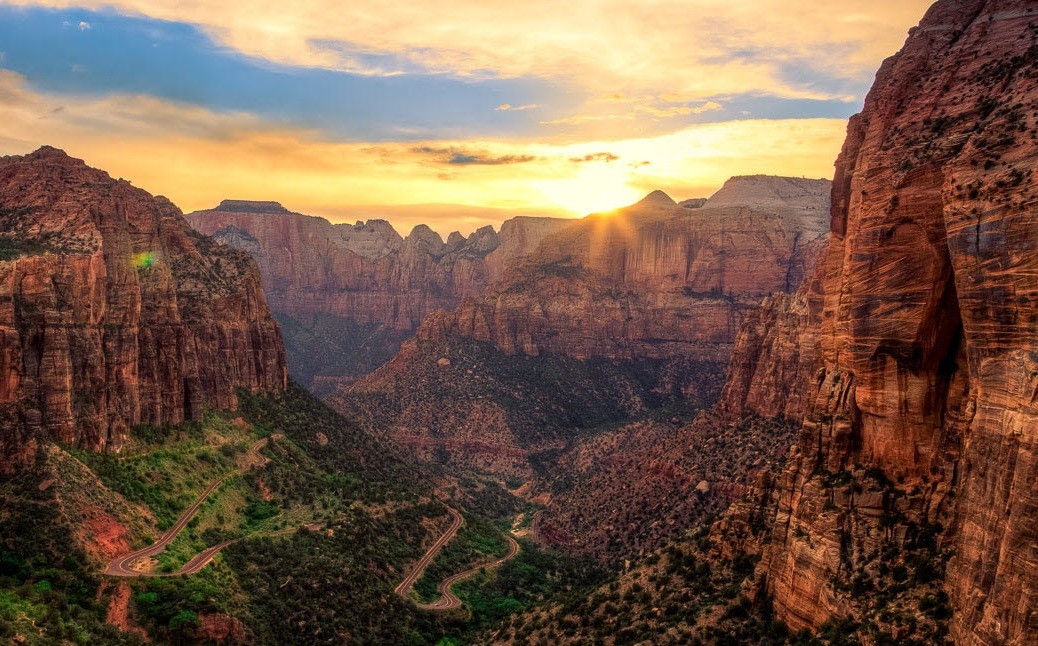 The "Mighty Five" state is the sanctuary of five stunning national parks such as Zion National Park and Bryce National Park. You can choose whether you want to explore rivers or the mountains in these parks.
Lastly, Utah houses the Sundance Film Festival in Park City, the largest indie film festival where you can catch an exclusive screening of award-winning indie films.
Vermont
For its majestic fall foliage, visitors love Vermont. You can enjoy Lake Champlain for its beaches and water sports.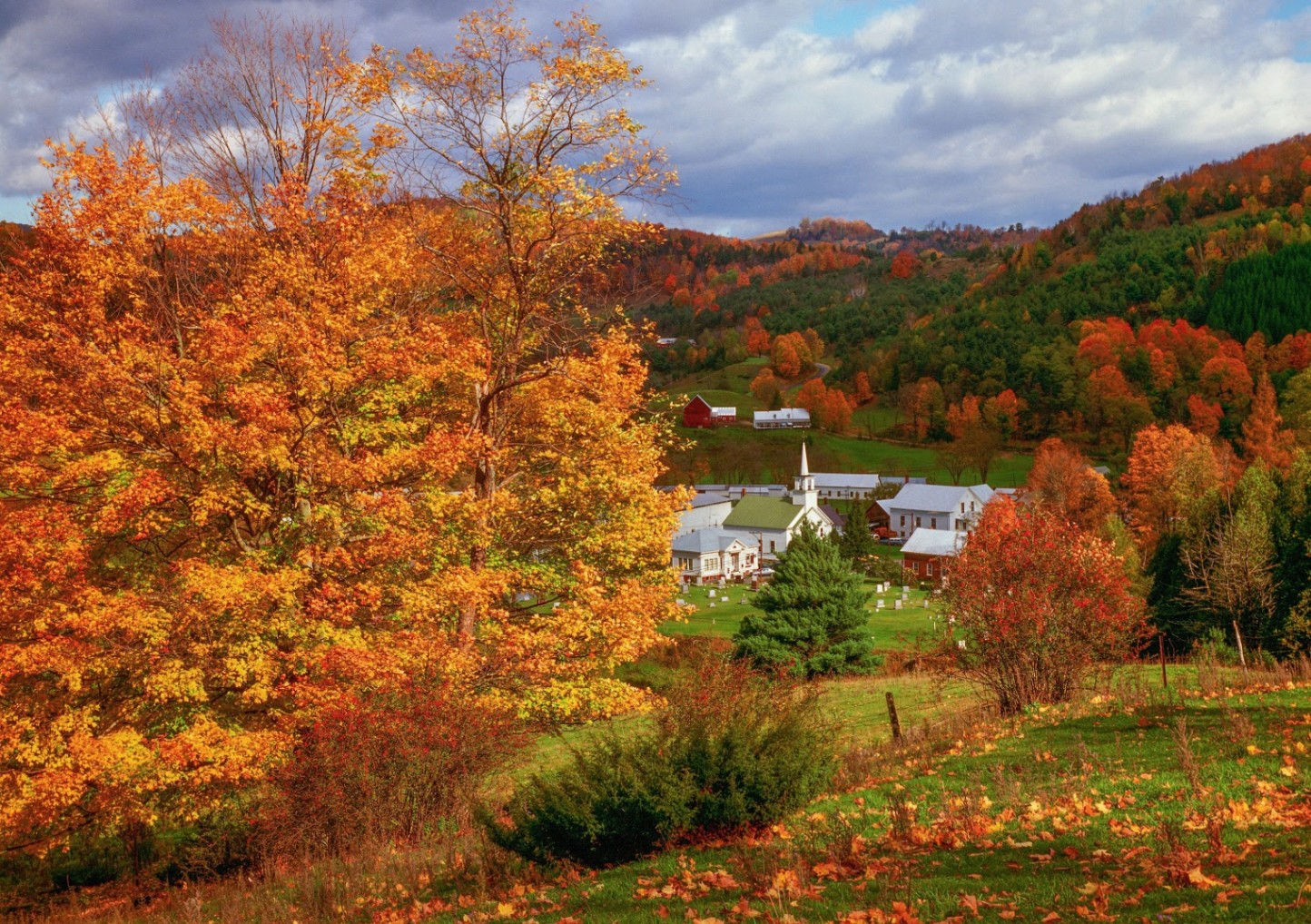 The state is also known for its ski spots such as Killington, Manchester, Stowe, and Mount Snow. If you are looking for a bustling city with rich culture, check out Burlington for shopping or a great meal.
Being on the border with Canada, Vermont produces the most maple syrup in the country and are famous for their high-quality artisanal cheese.
West Virginia
West Virginia is called the "Almost Heaven" state for its majestic mountains, forests, farmlands, valleys, and rivers. You can enjoy the Gauley River, which is considered one of the five best white water rivers in the world.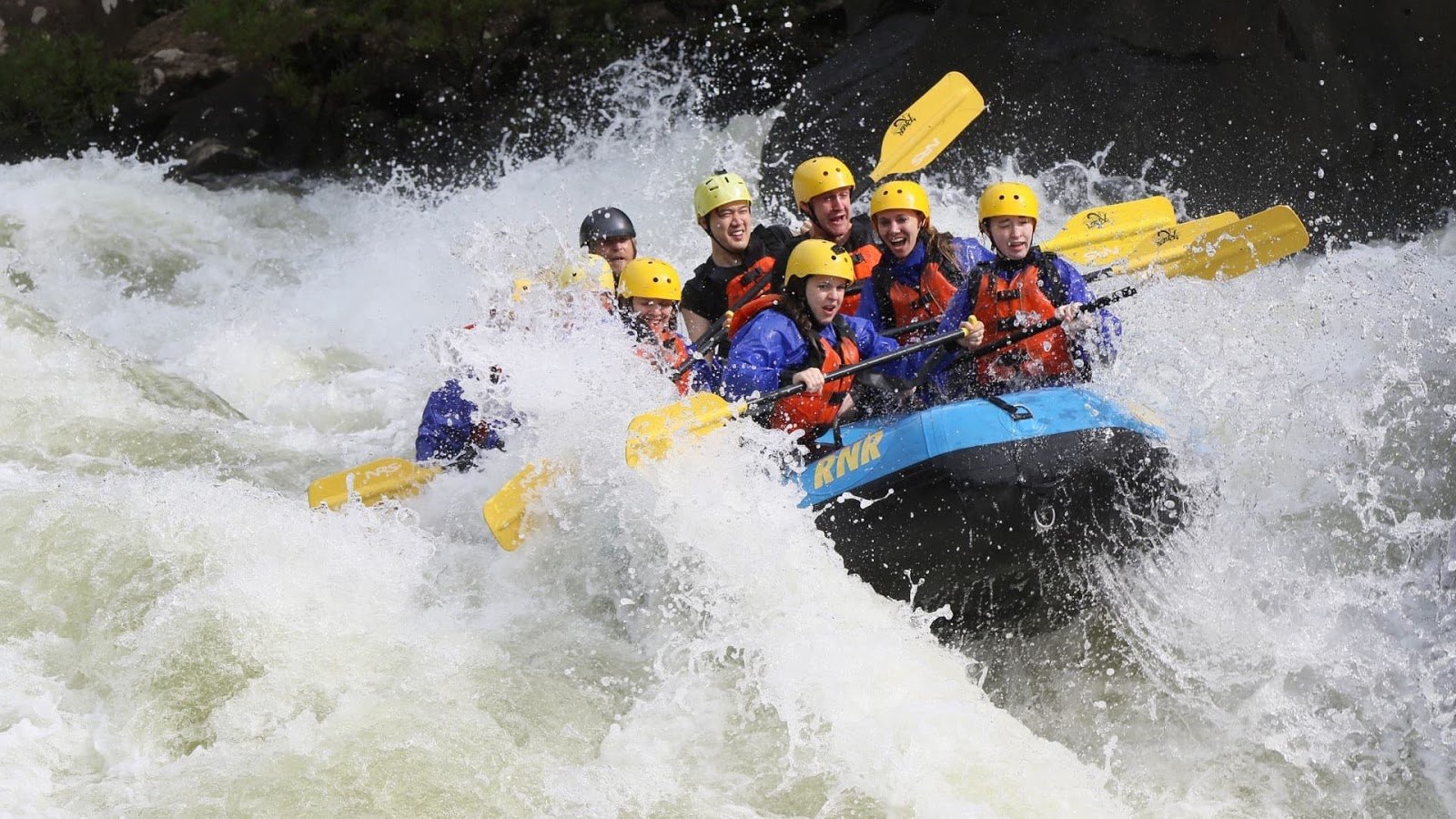 There you can get the thrill of rafting the 14-foot Sweet's Falls waterfall. Make sure to visit the New River Gorge, as it will leave you in awe of its scenic vistas.
But, if you are into hiking and trekking, you should not miss the chance to experience the Appalachian Trail. You can make your visit to this state any time of the year as they have something to offer across the different seasons.
Wyoming
Bound by its beautiful natural sceneries, Wyoming has so much to offer to the visitors. The state has a fair share of the famous Yellowstone National Park in terms of land area.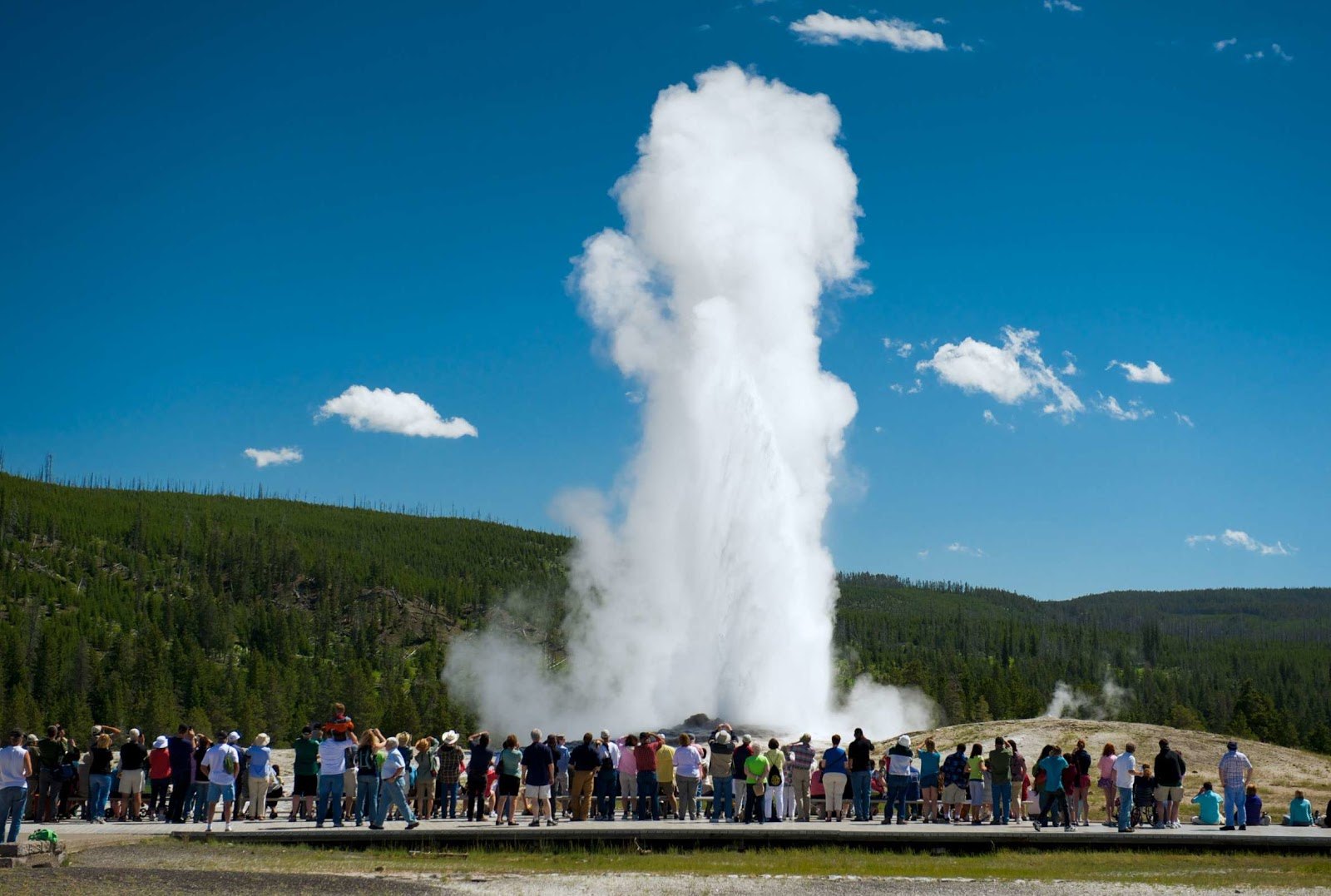 It also houses the Old Faithful geyser that shoots plumes of water every 94 seconds.
If you are not satisfied with one national park, you can explore Great Teton National Park, which is more mountainous. To add some fun, you can visit Cheyenne for its Frontier Days event, considered the Mardi Gras for cowboys.
Conclusion
There's a lot more that the US has to offer to its local and foreign tourists because there are underrated states with great wonders.
If you plan your next vacation, make sure to include the attractions mentioned above, and you will surely have an amazing travel experience!