Traveling together as a couple is an act of love and a great milestone in a relationship. You will get to spend quality time together as you explore the beauty of the places you are traveling to. Along with this, you will get to learn more about each other.
While the saying goes, "Everywhere is paradise when I'm with you," there is no doubt that there are certain destinations that give off romantic vibes and are best enjoyed with a significant other. Find out what some of the most romantic travel destinations are below.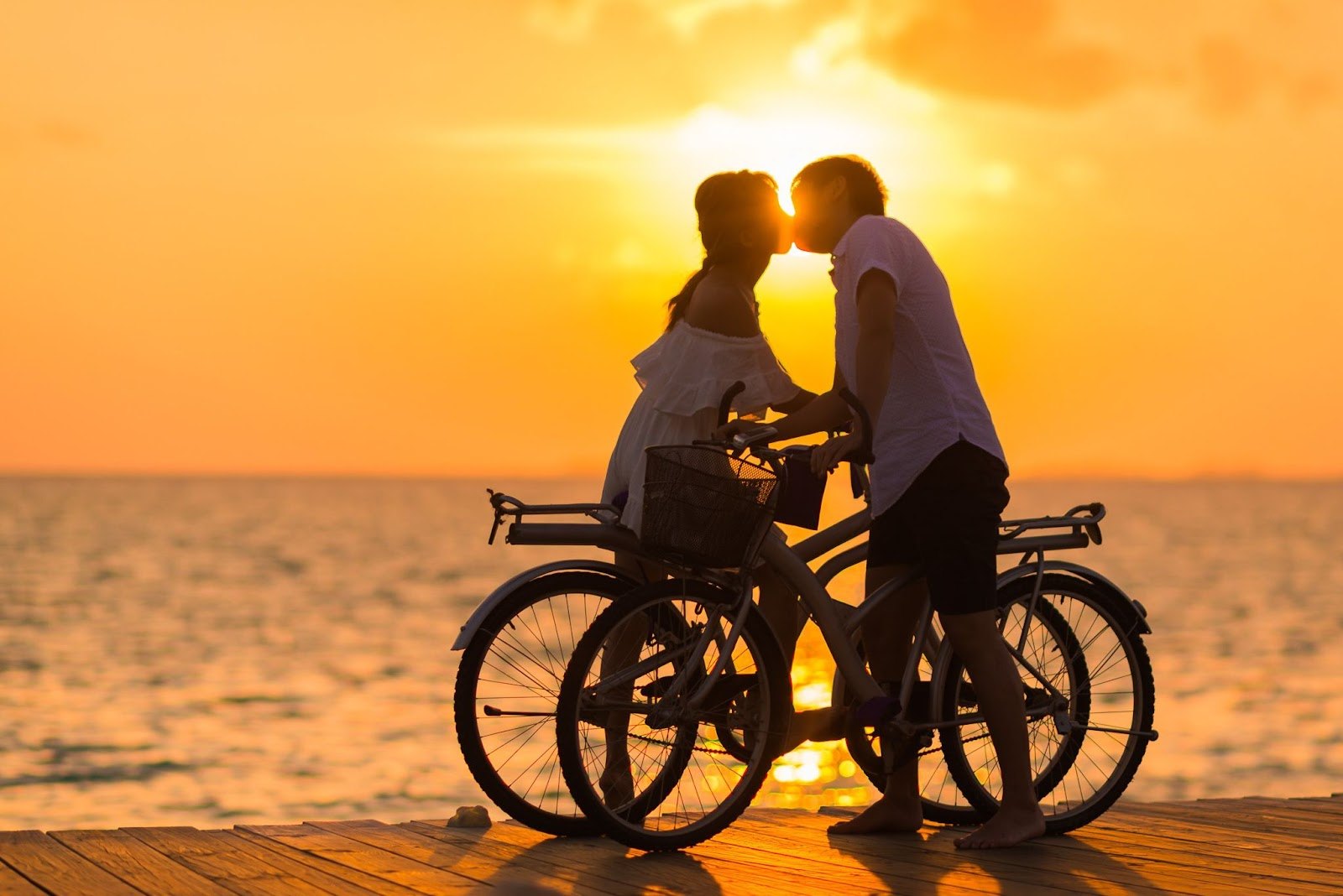 Cartagena, Colombia
Colombia's vibrant nightlife, therapeutic wellness activities, and delectable cuisine makes the place one of the most romantic places to visit with your significant other. Celebrate your romance by enjoying Cartagena's local cuisine at restaurants colored in gorgeous pastel buildings.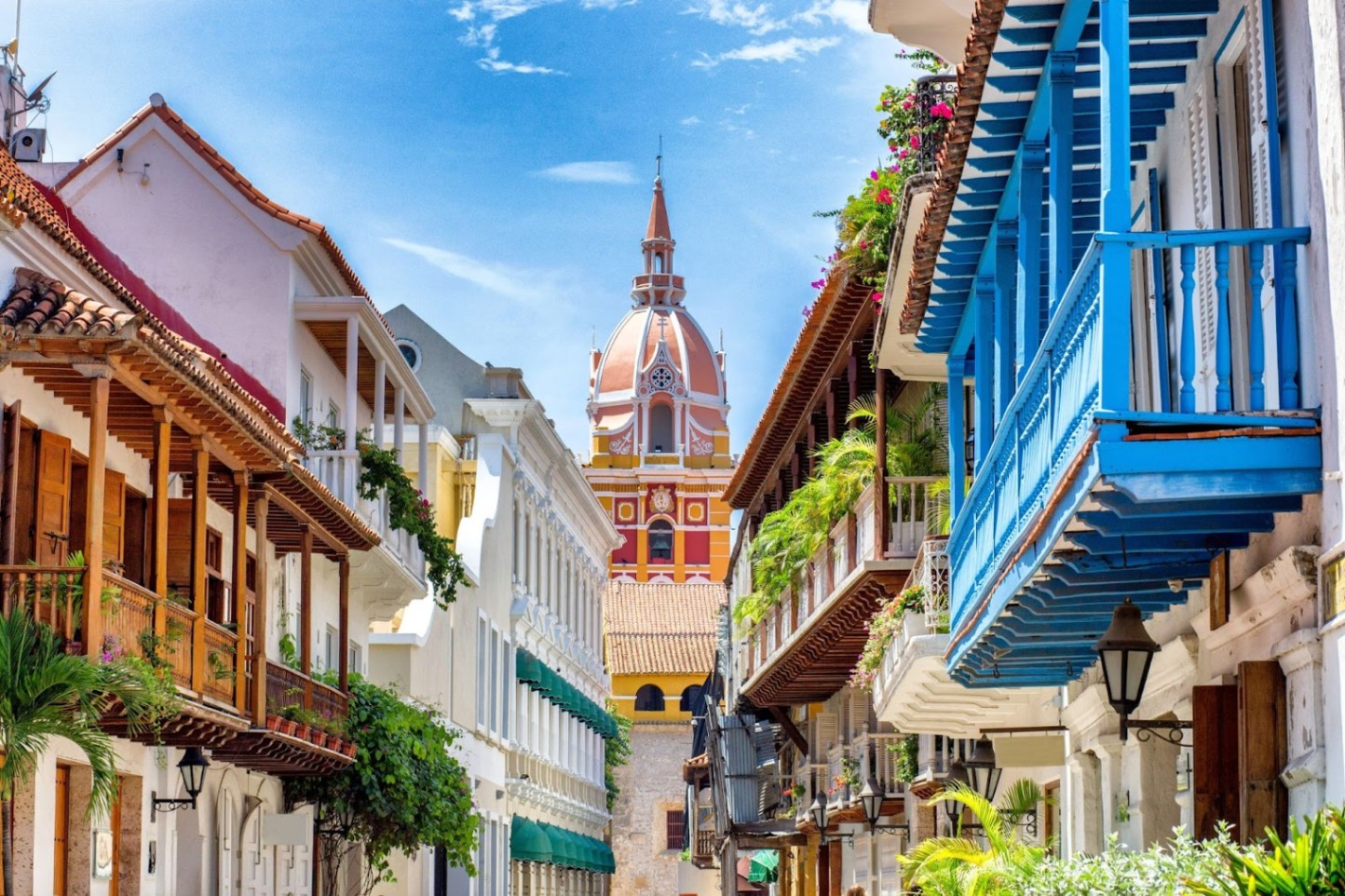 Be sure to head to one of Cartagena's most well-kept secrets, the El Boliche Cebicheria, which serves the most unique and palatable Colombian fish dishes. Then, after your hearty meal, stroll around the city's charming streets as you learn more about its colonial history with your loved one.
Visit the Corocora Camp in the Llanos Orientales if you're feeling adventurous. Go off-roading in a 4×4, bird-watching, horseback riding, or even try herding cattle! Corocora Camp is the perfect destination for an intimate and adventurous date.
Santorini, Greece
Popular as a honeymoon destination, Santorini has captured the hearts of many lovers because of its breathtaking sights and scenery, unique cuisine, rich history, and stunning sunsets. If you're spending your romantic getaway in Santorini, you will fall in love with the postcard scenery of deep blue seas against bright white walls.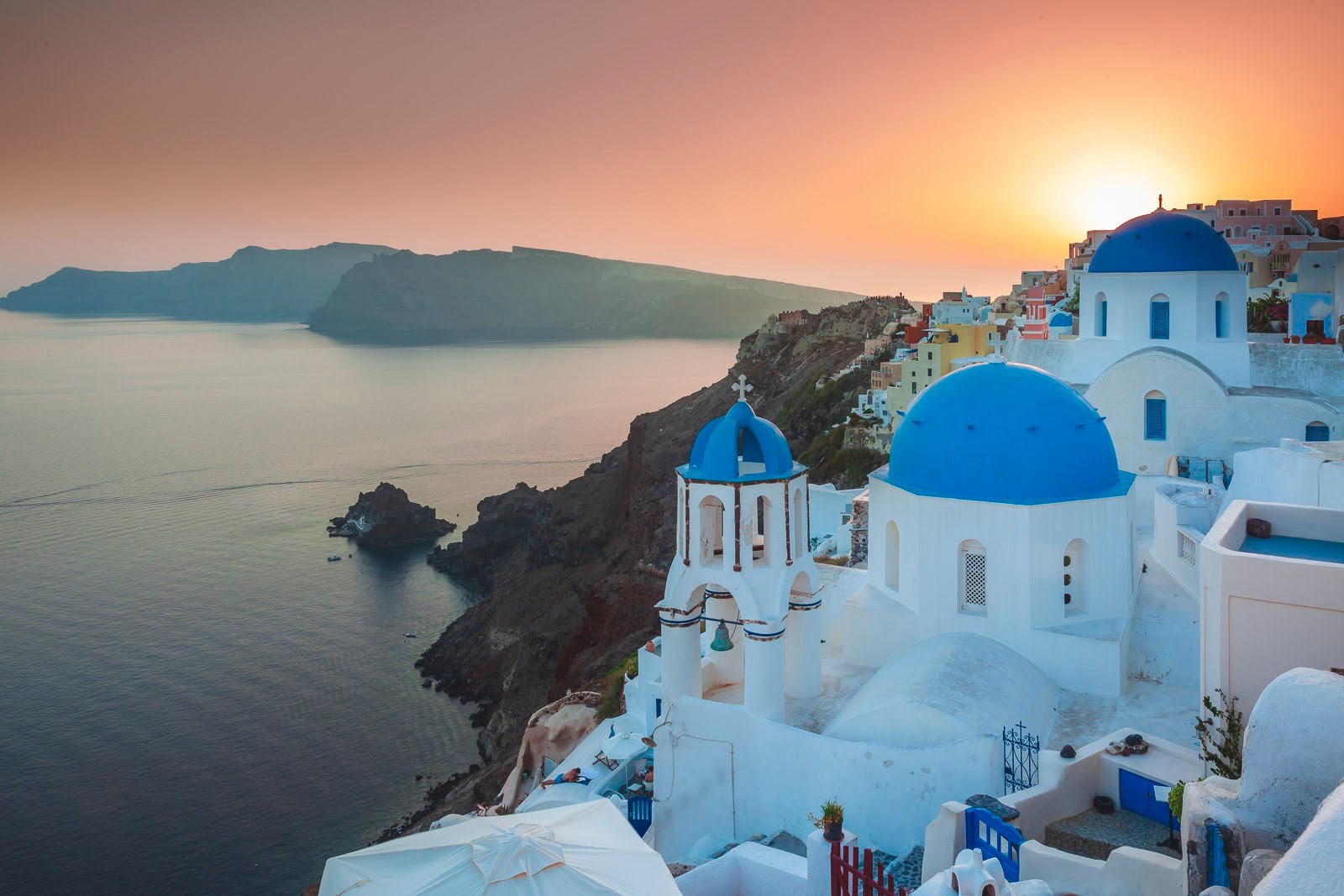 If you have a taste for wine, enjoy wine-tasting around the island's fine wineries. Marvel at the ruins at Ancient Thira and Ancient Akrotiri after enjoying the iconic red-and-black sand beaches. For couples, a romantic catamaran cruise around the island is a great activity.
To enjoy a more authentic trip in Greece, try to head to the smaller islands and lesser-known destinations such as the majestic black cliffs and white sand beaches of Folegandros. Another option is to visit the village of Karavastase and enjoy the company of the locals or stay at the Elies Resort for an intimate date in a hideaway paradise.
The Maldives
One of the most popular vacation destinations, the Maldives is a small nation of islands located southwest of Sri Lanka. This group of islands is the perfect romantic spot for couples who enjoy the ocean, sand, and waves. The Maldives boasts pristine white sand, crystal-clear waters, and magnificent sunsets.
Head to the renowned Soneva Fushi island, the pioneer of the barefoot-luxury movement, and enjoy the services of your very own private butler who will serve you whatever your desire. Other luxury accommodations that you can choose from are the Kudadoo Private Island and the bohemian-themed Joali Hotel.
If you're not keen on staying in hotels, you can check out coral-walled homes, which offer more intimacy and privacy. Wherever you're staying, make sure to grab a bite of ocean-fresh cuisine and try a session of state-of-the-art massages with your partner!
Bora Bora
The small yet captivating island of Bora Bora is a hotspot for both beauty and nature. Filled with warm waters, sunny skies, luxurious resorts, and friendly locals, Bora Bora is a place lovers will never want to leave. Although a vacation here is quite pricey, every penny spent on this tropical getaway will be worth it.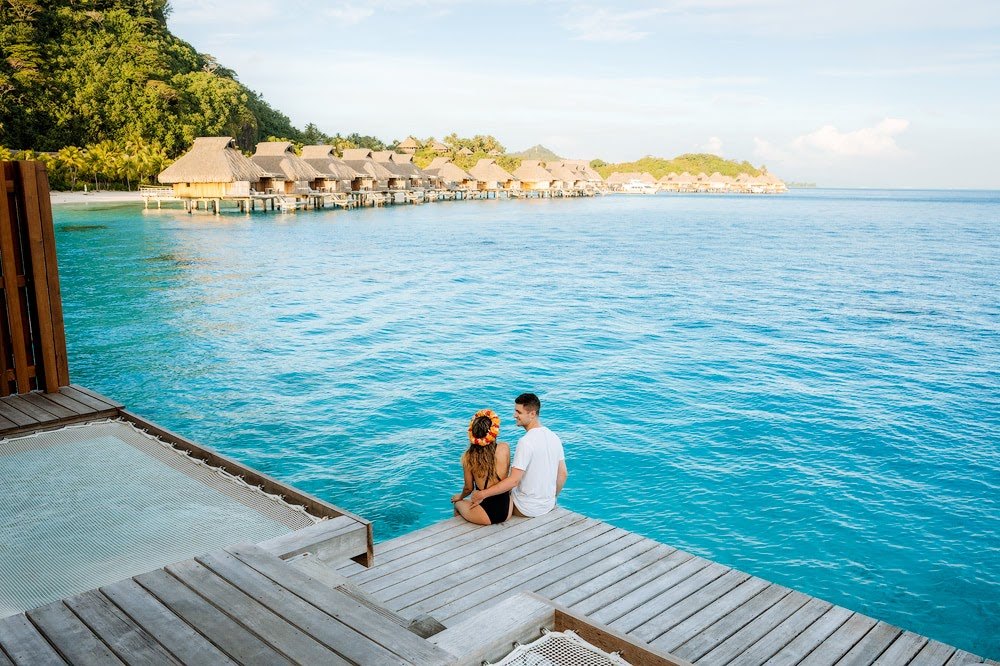 Adventurous and ocean-loving couples can explore marine wildlife through snorkeling, hike up Mount Otemanu, and visit the main port of Vaitape. They can also visit the Bora Bora Lagoonarium and the Coral Gardens for more wildlife exploration.
For some downtime, Bora Bora can also be enjoyed from the deck of an overwater bungalow where you can admire the view of the spectacular lagoon. Another popular activity is biking around the island for a perfect afternoon date.
Bali, Indonesia
Bali, Indonesia, makes the list of breathtaking romantic destinations, thanks to its stunning scenery of towering volcanoes and gorgeous stone temples set against a bright sunlit sky. There is a wide range of activities for couples to do while in Bali, starting from lounging on the warm coast of Sanur Beach.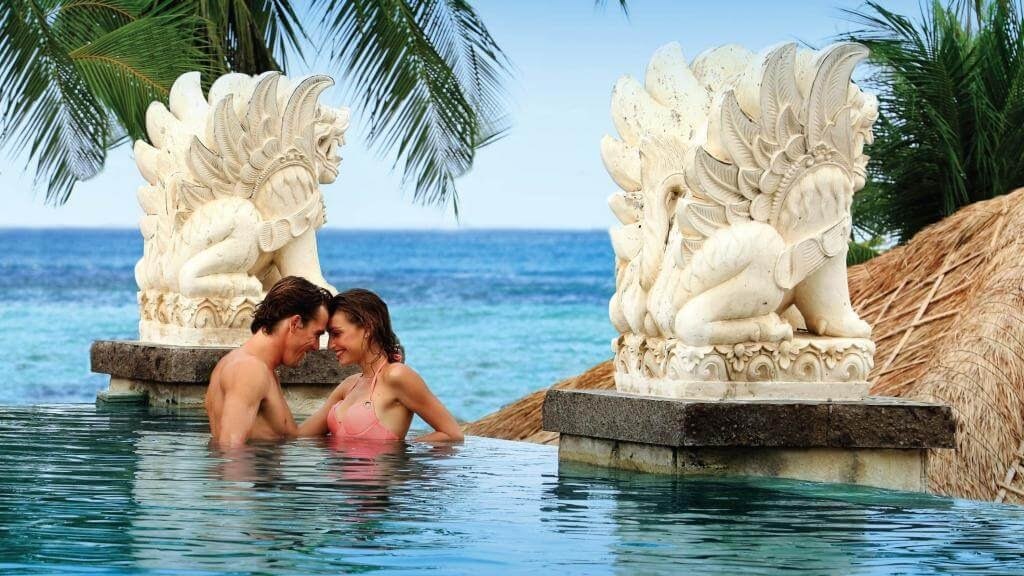 You can also spend an afternoon with Sumatran elephants or visit the busy beach town of Kuta. Admire the ocean from your hotel room when you stay at one of Bali's luxurious and grand oceanfront resorts. Indulge in a couple's massage or various heavenly spa treatments.
Another popular activity for couples is visiting the temples, such as the Pura Tirta Empul (Holy Water Temple). Worshipers enter the large rectangular pool at the complex's center to pray, so visitors must be careful not to cause disruption. Couples are also welcome to enter the pool, as long as they are fully clothed with a sarong.
Paris, France
Dubbed the City of Love, Paris, France, is a paradise to couples seeking to spend time together and affirm their love. Love is certainly in the air as you walk hand-in-hand along the picturesque cobblestone streets and past through the idyllic coffee shops.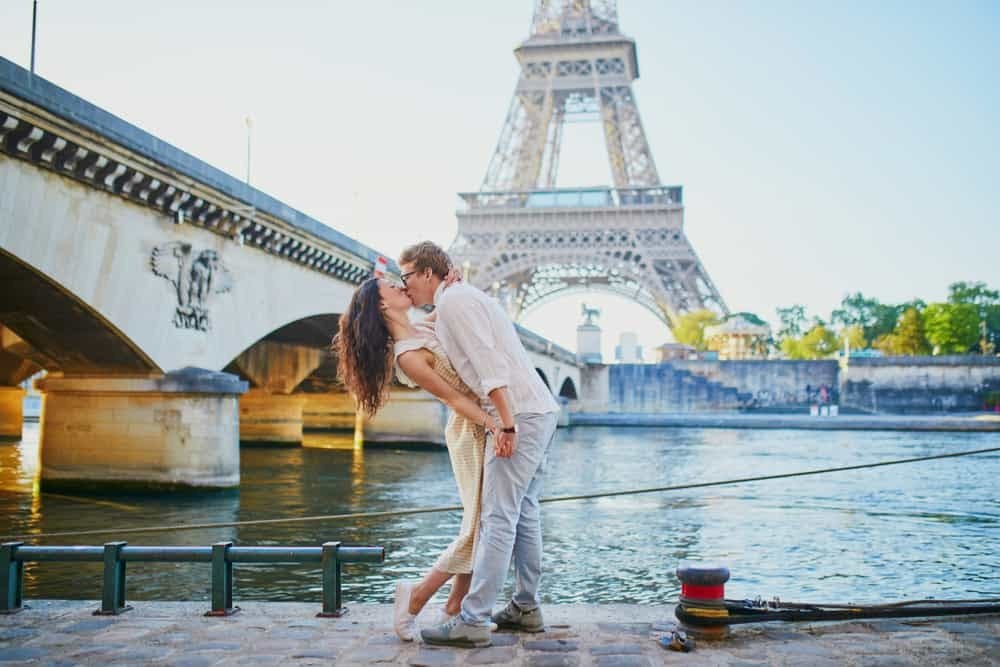 Explore love-drenched sights like the Eiffel Tower and Pont Des Arts bridge just outside the Notre Dame. If you happen to be in the city in spring, summer, or fall, skip the taxis and rent bikes as your mode of transportation.
Stay in a cozy and intimate bed and breakfast or a luxurious hotel for romantic nights, depending on your mood (and budget, of course). In the winter, museum-hopping is a popular activity, so be sure to keep warm by having your significant other by your side as you tour the great museums in the city.
Venice, Italy
The City of Water is another famous romantic destination enjoyed by couples. From gondola rides and walks across romantic bridges, to enjoying incredible cuisine and wine, nothing screams intimacy and romance more than Venice.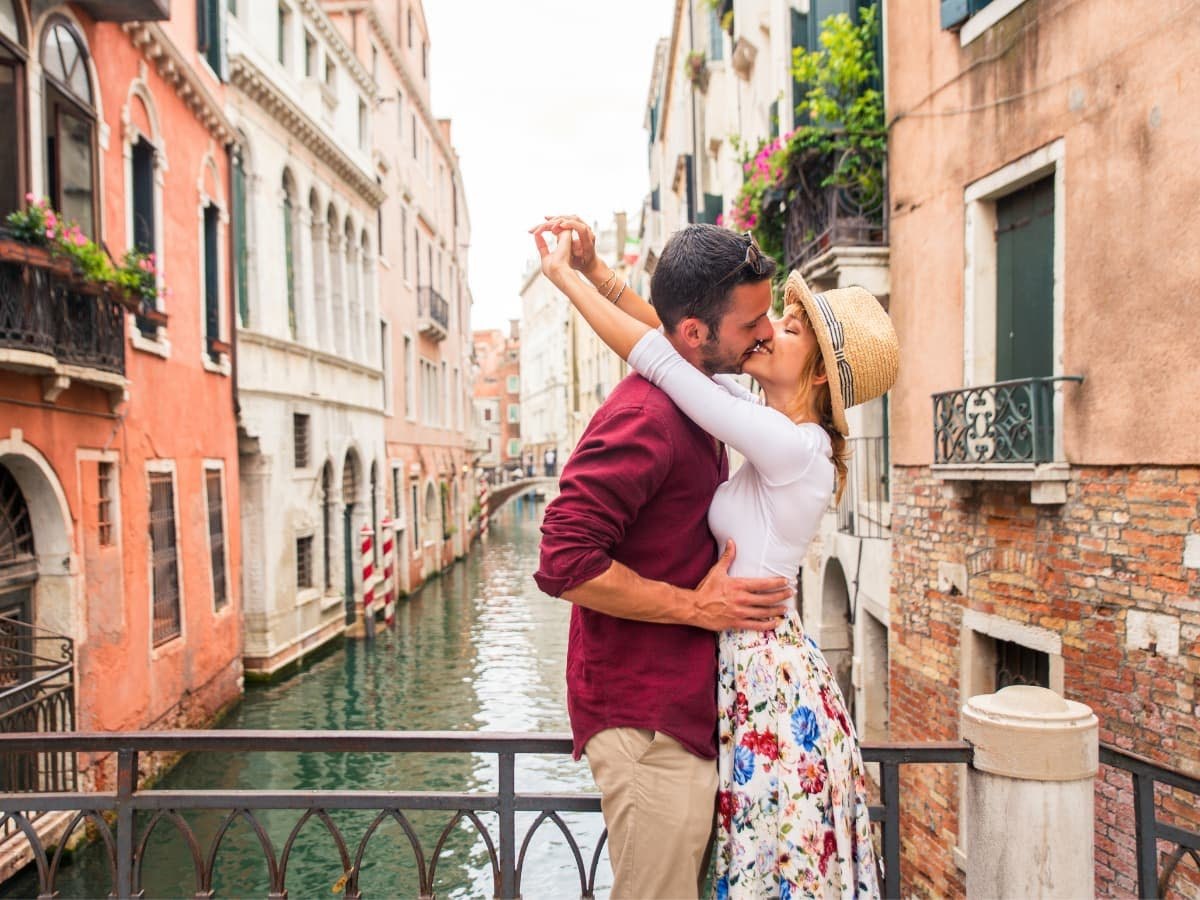 Marvel at the Rialto Bridge and work your way through St. Mark's Square to buy some local handmade goods and keepsakes of your trip. Climb the Campanile Bell Tower and snap an Instagram-worthy photo with your significant other. For a unique experience, take a boat to Murano Island to witness and try glass-blowing.
Even well-versed travelers will find Venice to be a city worth exploring. Beyond its picture-perfect sights and scenery, Venice sits as the capital of the Veneto region, which is comprised of 100 tiny islands waiting to be explored.
Fiji
Fiji's secluded and tranquil beaches are another great destination for every couple's romantic relaxation. These beaches offer plenty of activities such as surfing near the Cast Away movie set, visiting the Mamanuca Islands, snorkeling with manta rays in the Yasawa Islands, and scuba diving near Taveuni.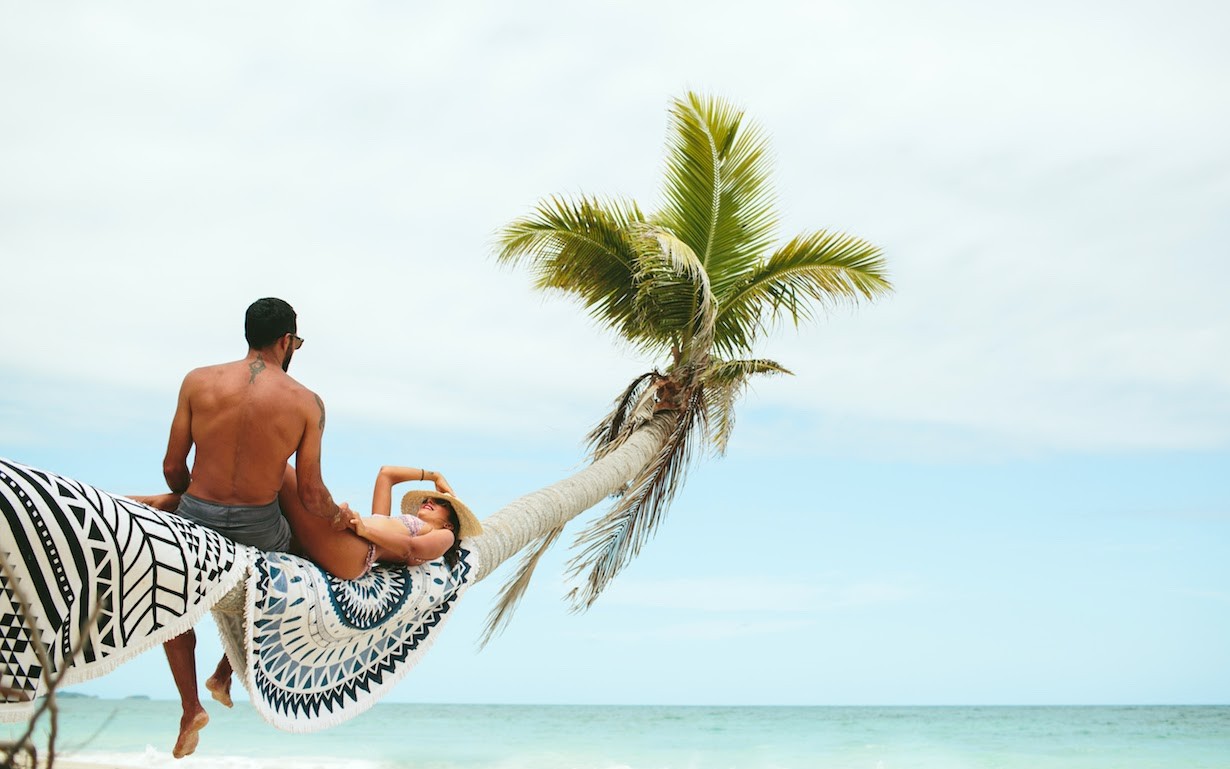 Fiji offers one of the most incredible couple's massage experiences for those who don't want to partake in strenuous activities. Couples can also admire a striking Fiji sunset while sipping the tasty Fiji Bitter Beer by the ocean.
Exploring the islands that comprise Fiji, visiting the Garden of the Sleeping Giant, and learning about its history in a museum are some activities that couples can also do. Experience Fijian customs, such as drinking kava and watching men walk across burning stones without getting a single burn on their feet!
St. Lucia
Couples who want to avoid the crowds might want to consider spending their romantic getaway in St. Lucia since the place is suited for those who want intimacy and romance. It is the perfect getaway destination for couples who are music lovers and daredevils.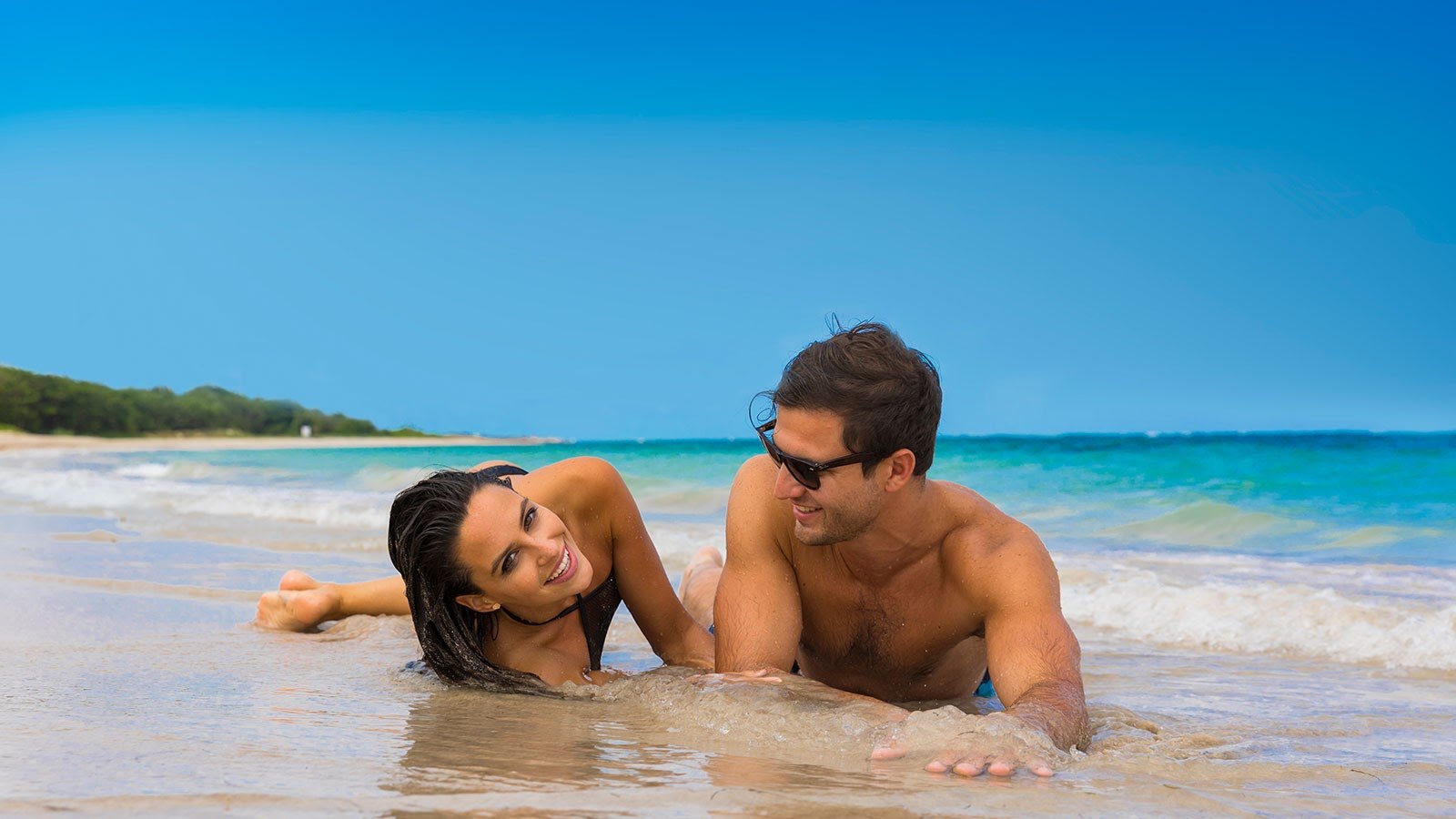 Most of the fun in St. Lucia happens in the Soufrière area, where the iconic sulfurous steam-emitting volcano Mount Soufrière is located. Nearby, couples can also snorkel in the pristine waters of Anse Chastanet and marvel at the world under the sea.
Reduit is an unparalleled beach, featuring stunning sunsets and an expansive shoreline. It is well-loved by locals and tourists for its proximity to shops, bars, and restaurants of Rodney Bay.
Padar Island, Indonesia
Padar is the ideal place for an adventurous couple who enjoys nature. As this island is so alluring, missing out on a moment of enjoyment with your partner would be a mistake.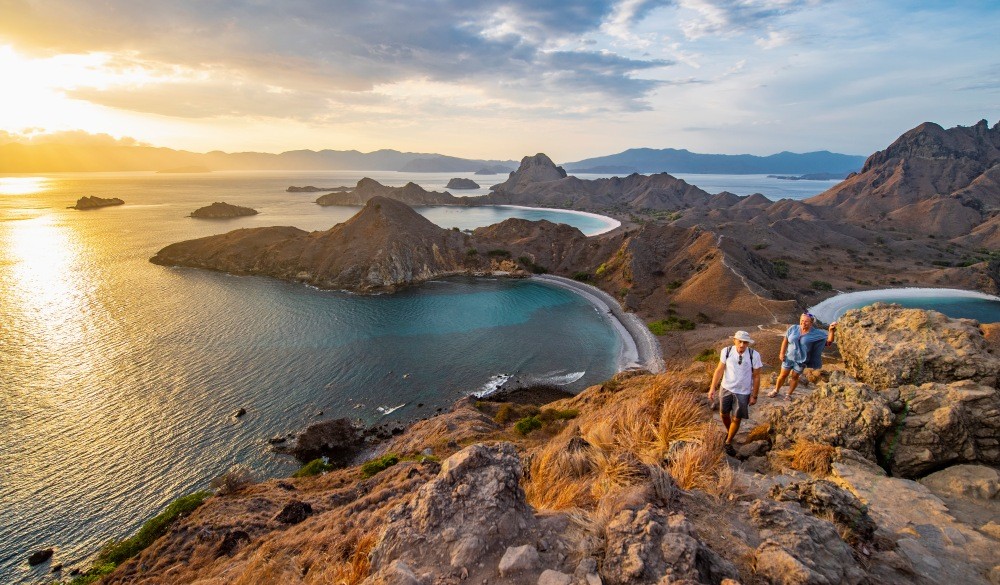 Hiking to the top of the hill reveals why it is characterized as extraordinary. The hills will be clothed in grass and appear green and blue during your stay in the wet season, providing stunning scenery.
If you visit during the summer season, the hills will be so dry that the green landscape will turn into a sandy one, reminiscent of a magnificent savana. Moreover, if you intend to spend your time there at night, you can watch the spectacular orange sunset.
Conclusion
These are just some of the most romantic places on Earth that have everything a couple wants when it comes to a romantic holiday. Relax and unwind with your partner, and feel the love in the air in these destinations.
Spice up your romance and get to know each other better by taking the trip of a lifetime to one of these destinations! From volcano-spotting and snorkeling to couples massages and sunset beach walks, these locations have everything you need.