A majestic place in South America spanning Chile and Argentina, Patagonia is truly a place for the adventurous, nature-loving, outdoor enthusiast. With its landscapes of deserts, grasslands, mountain ranges, and glaciers, it has something to offer for everyone.
Whether it's your first time going to Patagonia or your tenth visit, you will never run out of places to go. Prepare your travel bucket list because you might fall in love with these 10 amazing places to go in Patagonia.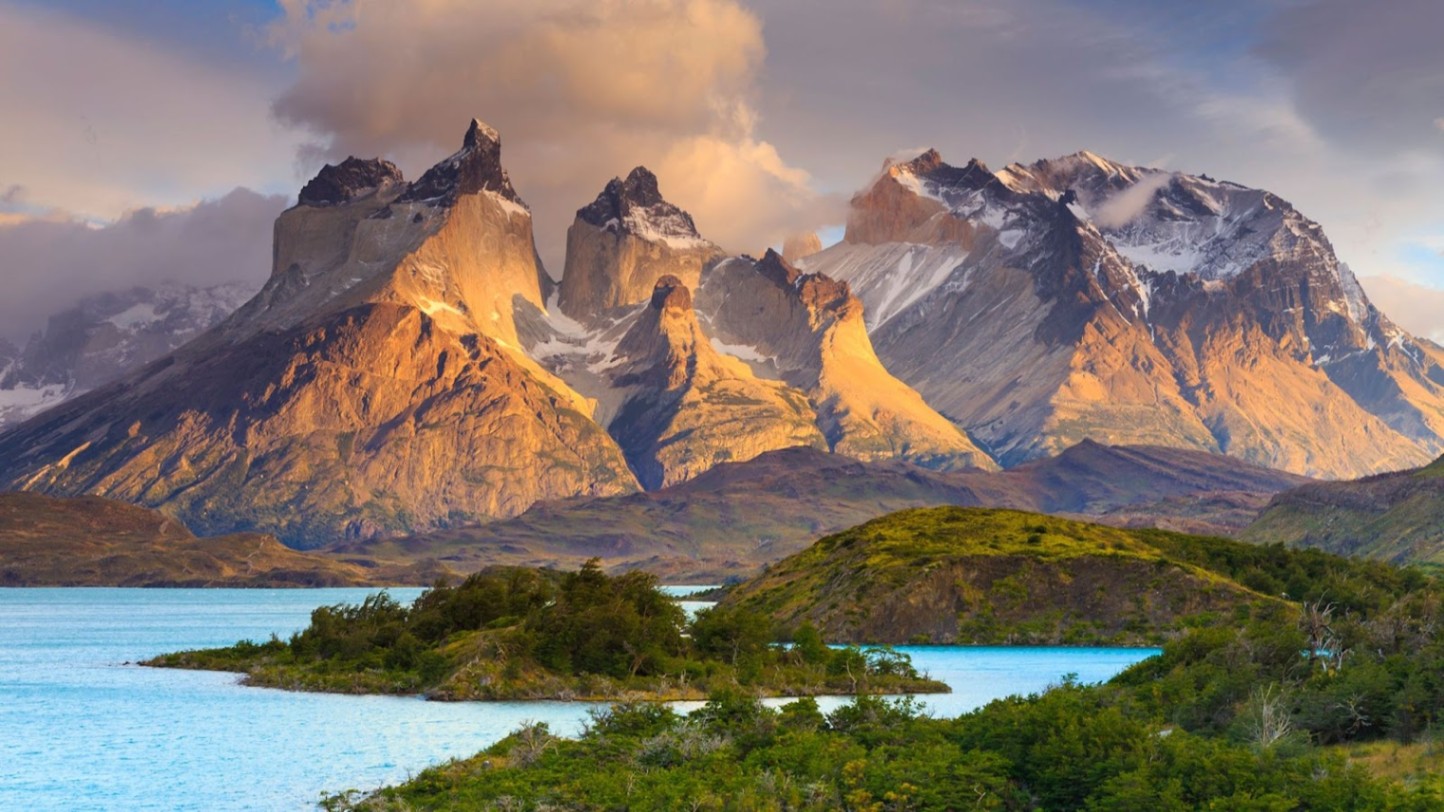 Torres del Paine National Park
Known for its breathtaking granite pillars, Torres del Paine National Park is a grand and majestic park filled with rich forests, diverse landscapes, and flowing rivers set against a backdrop of mighty blue glaciers.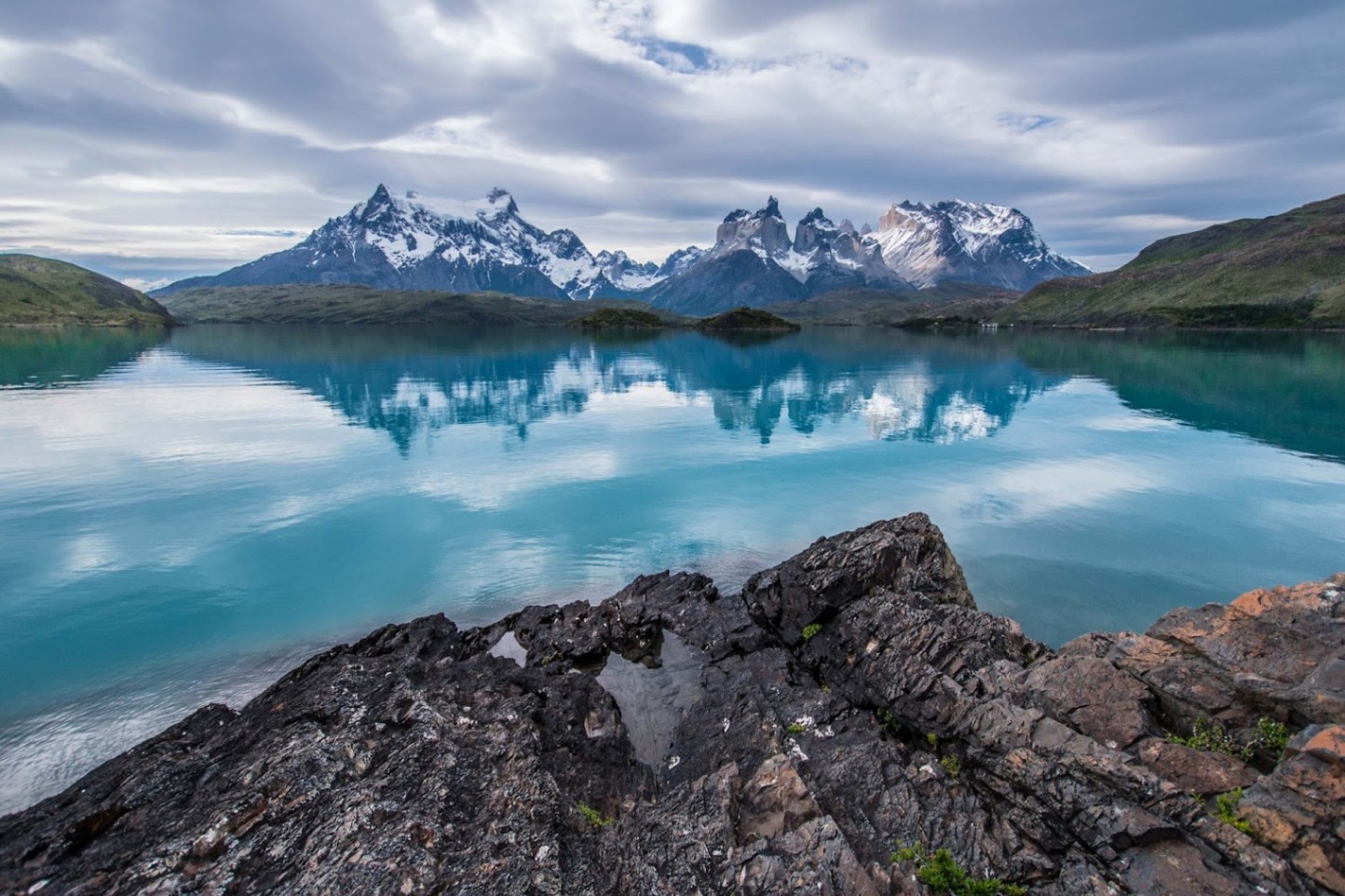 While there are many beautiful spots to enjoy, the W Trek is the park's most famous and iconic hiking route enjoyed by almost everyone who visits Torres del Paine. Activities such as sailing on Lake Grey and marveling at the Cuernos del Paine are enjoyable and relaxing for those who are not so active.
The months of December through March see the most crowds. If you want to get a truly scenic experience, try to visit from the end of May through early April to enjoy the autumn season and the trails, campsites, and stunning views all to yourself!
El Chalten
El Chalten is a charming village famous for being the "Argentine Capital for Trekking." This cultural paradise is filled with adventurous wanderers, quiet seekers, and warm locals who will surely make your experience more delightful.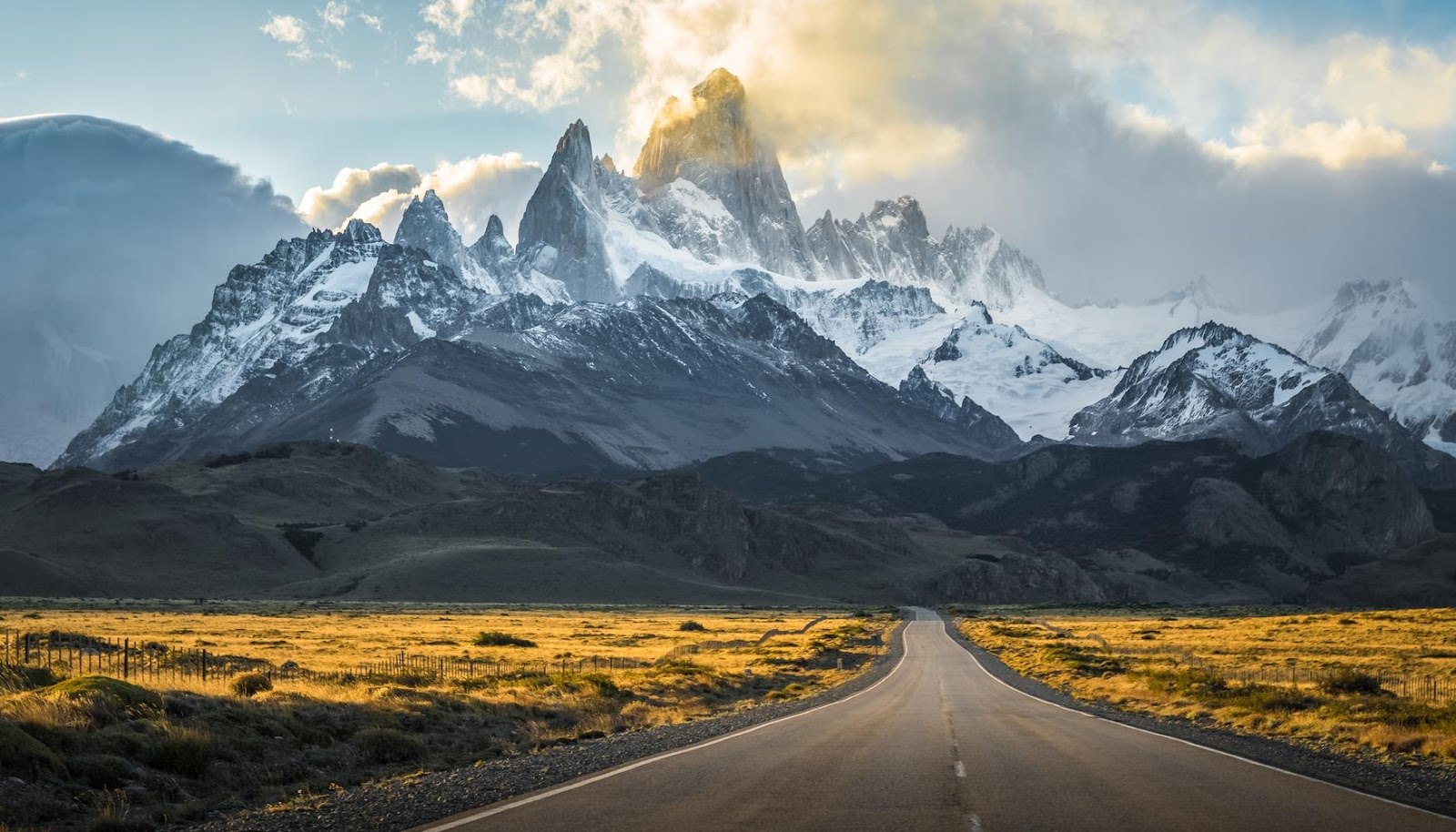 El Chalten overlooks the northern area of Parque Nacional Los Glaciares and features stunning landscapes. Most of the trails can be accessed for free, and the hike is beginner-friendly as well, making El Chalten a great destination for those who want to explore while being active.
Tourists and travelers usually visit from December to March, so if you want to beat the crowds, you will want to visit El Chalten from October to November or early April. It is recommended to stay for at least three days to have a truly worthwhile experience.
Los Glaciares National Park
Glaciers are one of Patagonia's best sceneries. If you are looking for the best glacier in Patagonia (and one of the best in the world!), the Perito Moreno Glacier in Los Glaciares National Park is the obvious answer.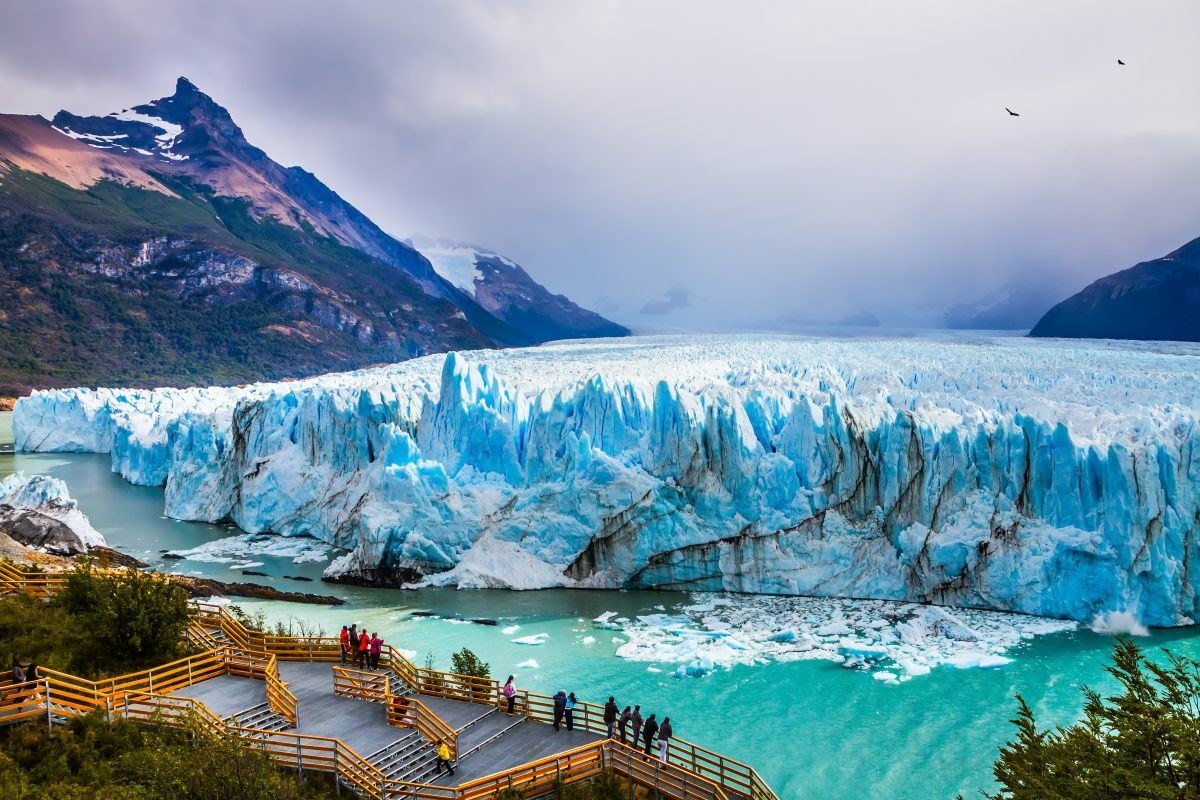 The great glacier covers around 12 square miles and rises to 240 feet above the water. Surrounded by gorgeous turquoise waters, the Perito Moreno Glacier is a UNESCO World Heritage Site and the third-largest freshwater reserve on the planet. Even more, the glacier is still growing as of today!
The best time to go to Perito Moreno is summertime, from December to March. You may also opt to visit during the autumn to take advantage of the change of color in leaves and the entire landscape. It is recommended that you stay for at least three and a half nights for the best visit.
Ushuaia
If you want to reach the end of the world, head to Ushuaia, the town located at the southernmost tip of Argentina. The city boasts parks, museums, cuisine, and stunning landscapes that make the experience filled with fun and memorable activities.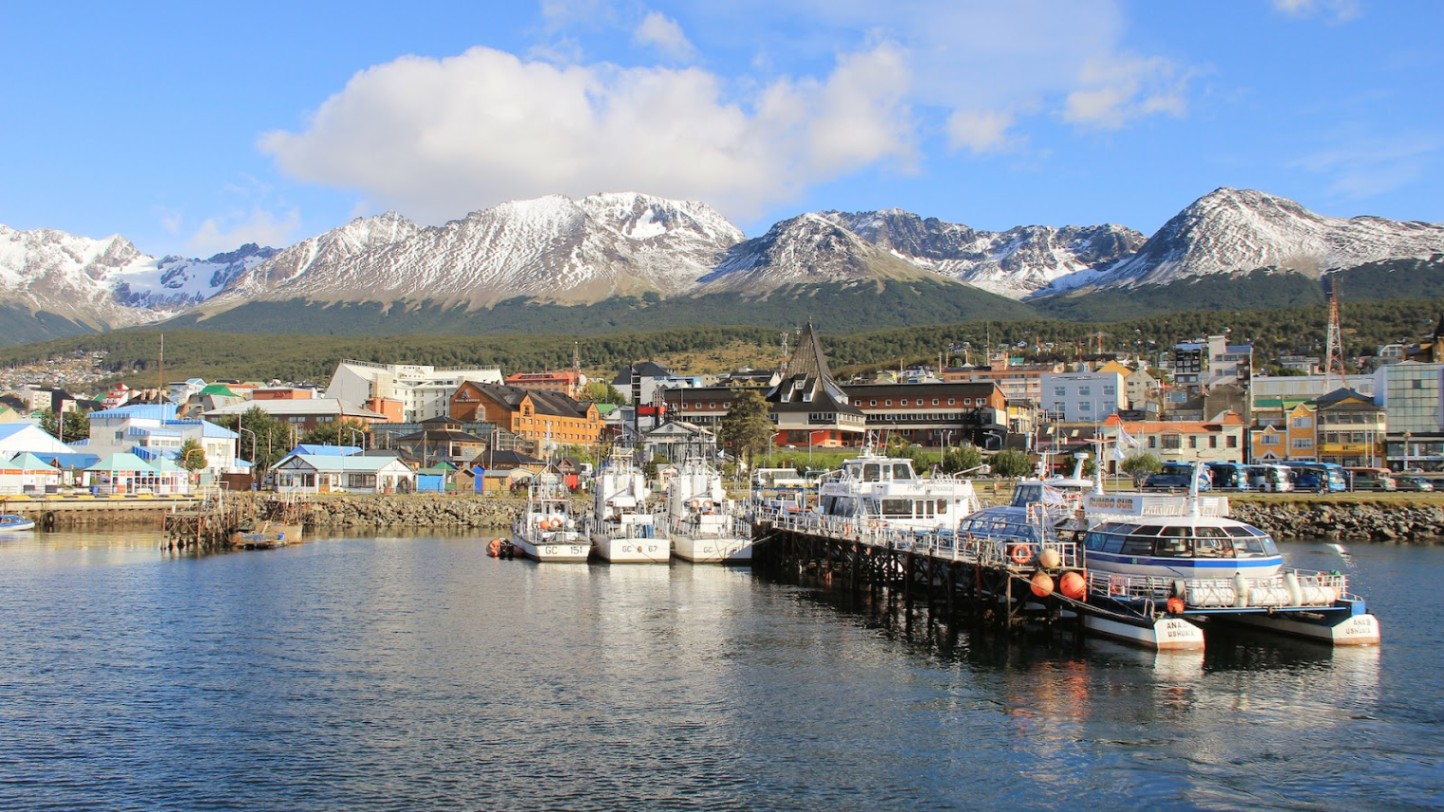 Animal lovers will find refuge in Ushuaia as it is filled with abundant wildlife, including local birds, penguins, orcas, and seals. Ushuaia is also famous for being the starting point for a week-long trip to the Antarctic.
Spring and fall seasons see fewer visitors in the area, but you can visit Ushuaia any time. December through March, which are the warmest months, are when many tourists and visitors are in town. It is recommended to stay at least three days in the area for a fun experience.
Puerto Madryn
Founded by Welsh immigrants in the 19th century, the seaside city of Puerto Madryn carries distinct Welsh features. Puerto Madryn is known as a whale watcher's wonderland as it is home to sea lions, orcas, elephant seals, and between May and December, baleen whales.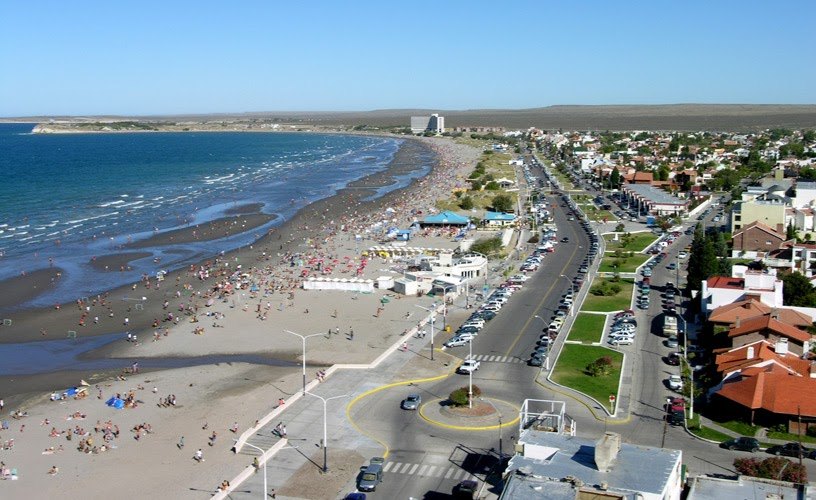 Puerto Madryn is also the closest city to the famous Peninsula Valdes, a UNESCO World Heritage nature reserve site. Aside from whale-watching, visitors can also view several monuments in Puerto Madryn dedicated to the history and the influence of the Welsch.
Land-dwelling mammals such as rheas, guanacos, macas, and the famous Magellanic penguins, can also be seen off the peninsula. The Southern Right whales head around the peninsula to stay in the northern bay in September. Whale watching is best done from June to mid-December.
Puerto Natales
Puerto Natales is considered to be the jumping-off point for any outdoor activity, so whether you're trekking, climbing, kayaking, or horseback riding, you will soon find yourself in the second-largest town of the Chilean Patagonian area.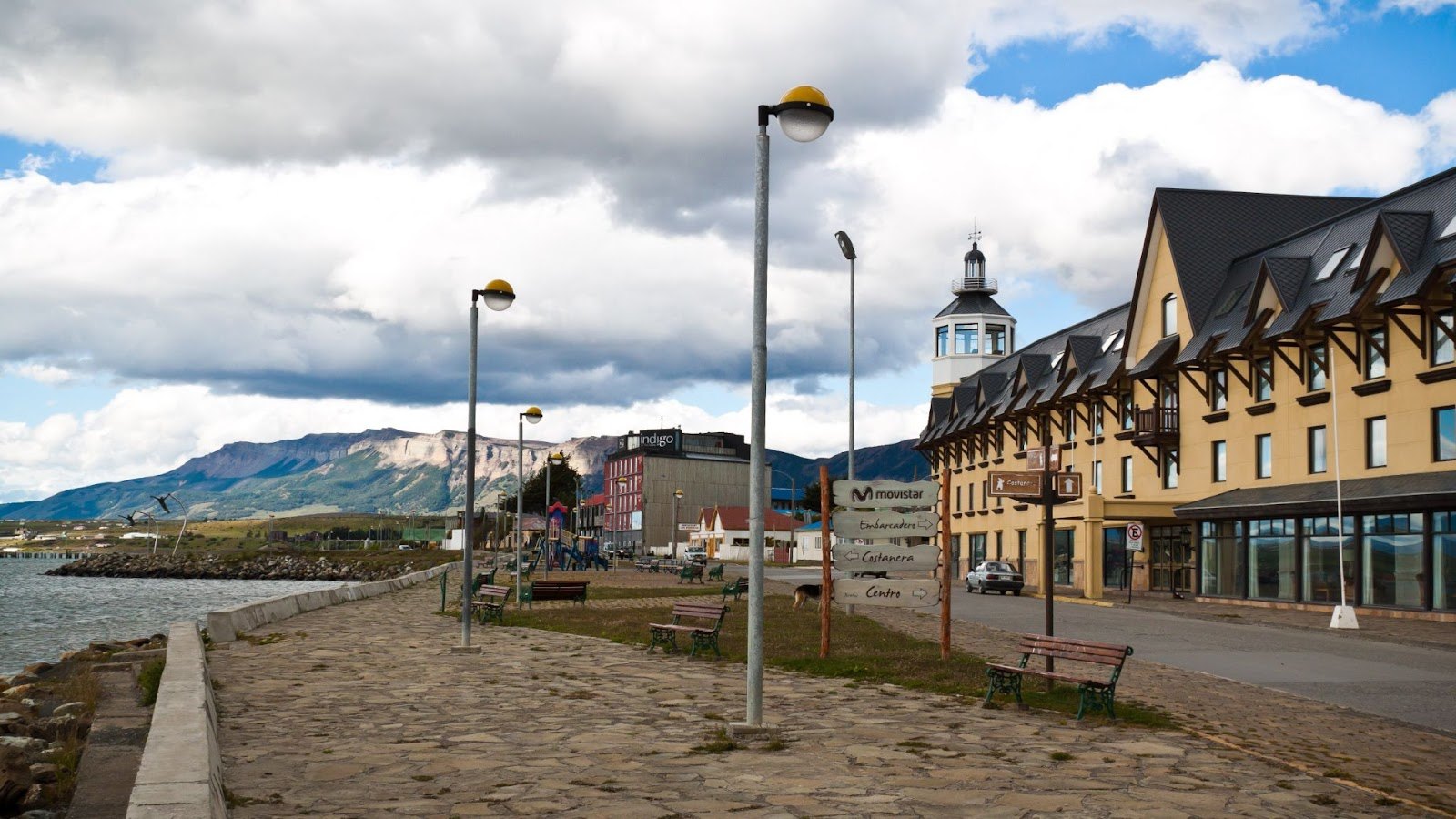 If you're looking for luxury in nature, you can check out The Singular, a former abattoir that is now a five-star hotel. You can also visit the Remota for an estancia-meets-outdoors aesthetic or the ship-like NOI Indigo.
The dining scene at Afrigonia is a rich blend of African and Patagonian cuisine, so you should check that place out when you visit Puerto Natales. Grab a slice of great pizza at Base Camp and a sip of berry gin at the Last Hope Distillery while you're there, too!
Punta Arenas
Punta Arenas boasts a rich history as it was once a stopping point for every ship rounding Cape Horn from Europe bound to California before the opening of the Panama Canal in 1914.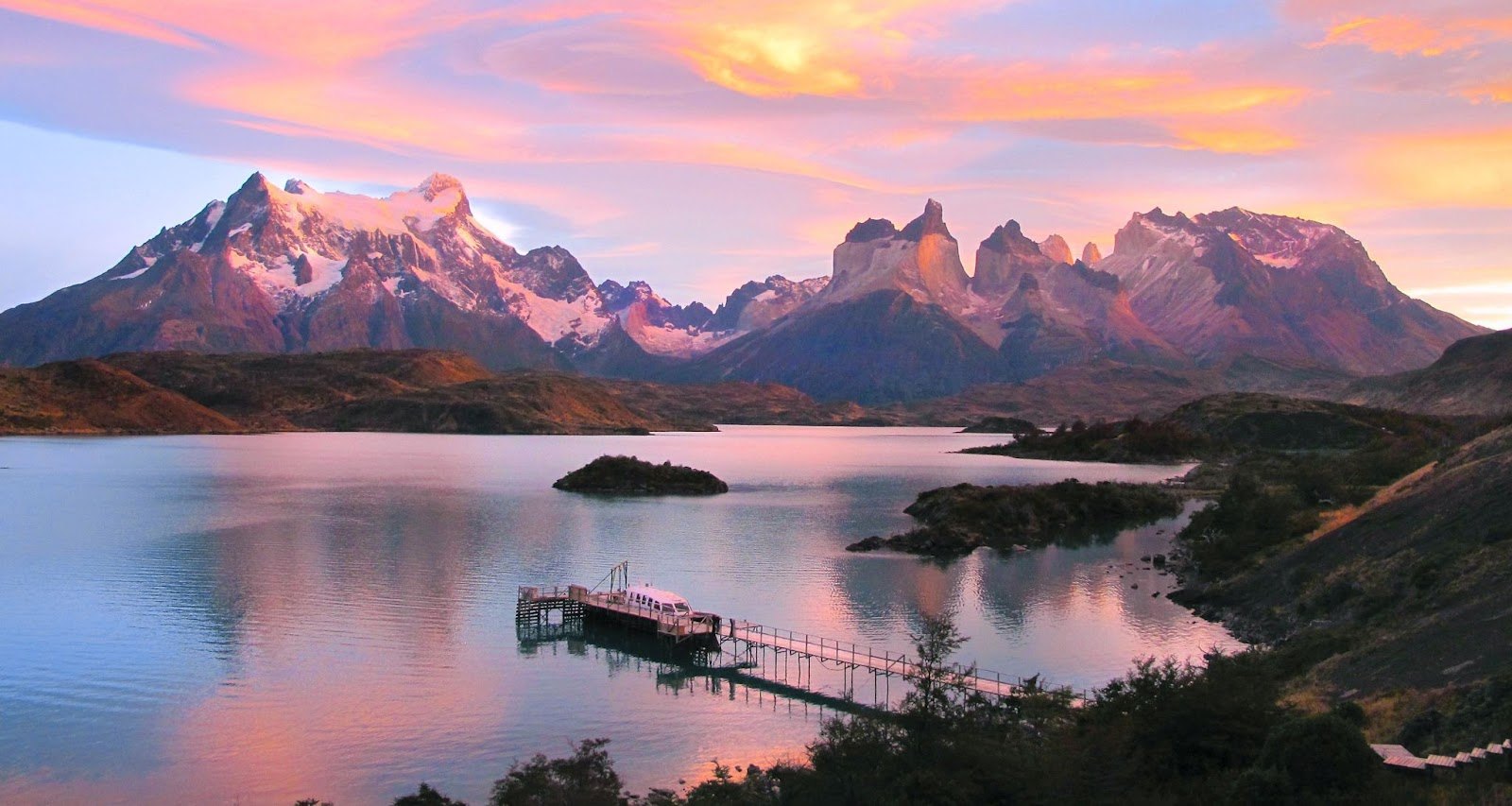 As a result, Chile's southernmost city grew wealthy from sheep farming and trade, as reflected by its mansions, wide avenues, and the intricately-designed city cemetery. The city cemetery is a fascinating place to visit, with names on graves reflecting the diversity of the people who lived there.
On the city's outskirts is the Museo Nao Victoria, which features life-sized replicas of Magellan's ship, Darwin's HMS Beagle, and the lifeboat that saved the lives of Earnest Shackleton in the Antarctic.
The Carretera Austral
For the ultimate South American road trip, head to Chile's remote and iconic road, the Carretera Austral. Constructed in the 1970s, the partially-paved road spans 694 miles, almost 1,200 kilometers, from Hornopiren in the north to Villa O'Higgins in the south.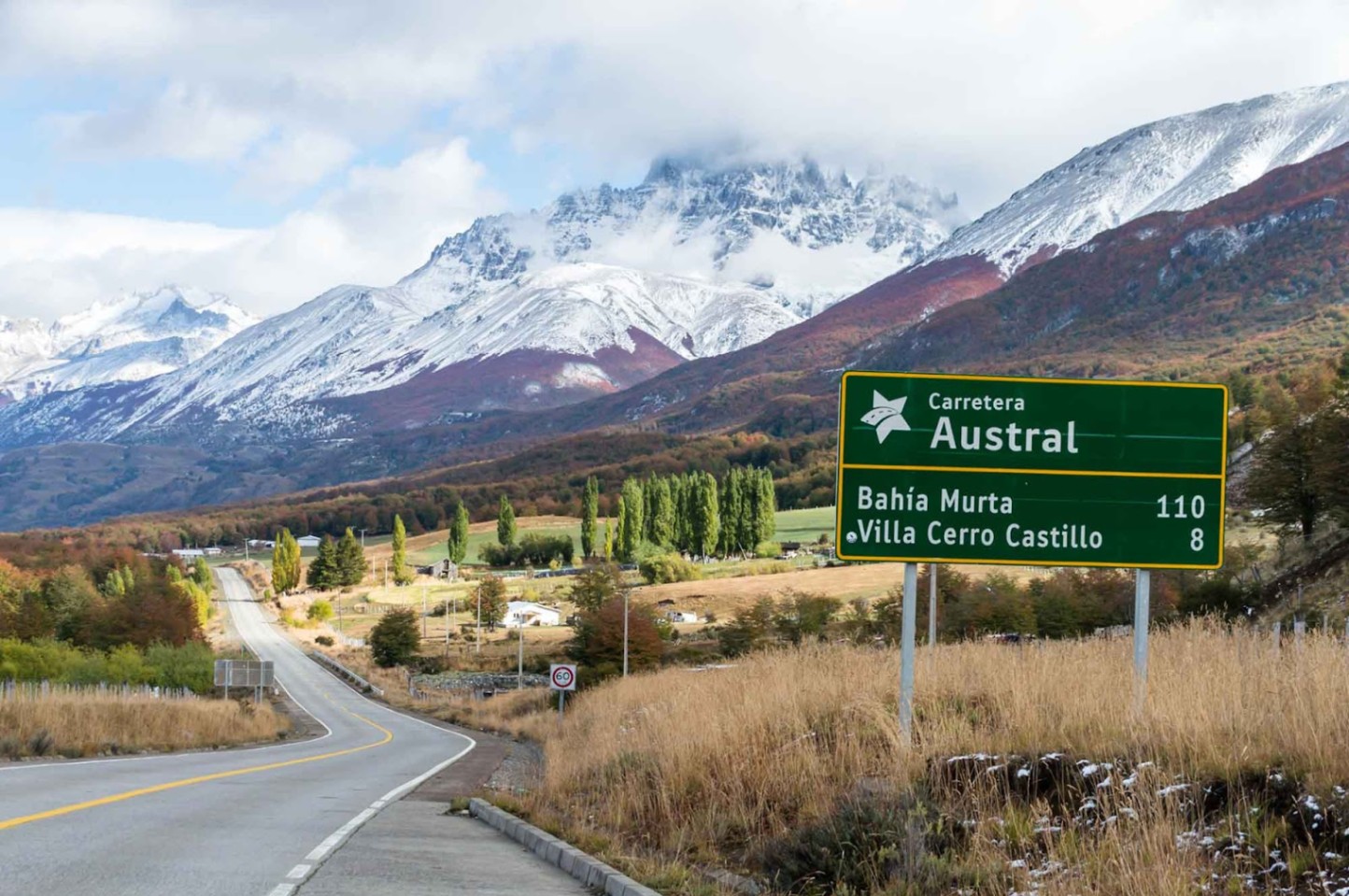 As you make the drive, you'll see lush, fog-shrouded, and rainy landscapes, as well as snow-tipped mountains and deep fjords. Get to know a piece of paradise with the scenic Carretera Austral route and be enchanted by the pristine landscapes.
Rent a car either in Puerto Montt or in Coyhaique and marvel at the scenery as you drive your way to the long, winding roads. You may also want to stop by some spots to enjoy activities, such as rafting on the Futaleufú River.
Caleta Tortel
Caleta Tortel lies between the Northern and Southern Patagonian ice fields in Aysen, Chile. Home to around 600 people, Caleta Tortel is one of Chile's best-kept secrets and is still hidden under tourists' radar.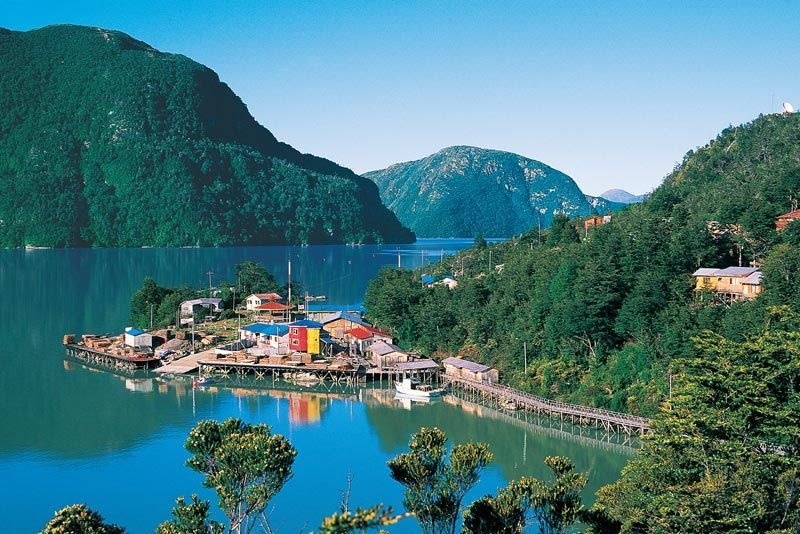 For those familiar with the place, Caleta Tortel is known for its long walkway system that local inhabitants built along the cove. These walkways, which run several kilometers, serve as a way for locals to travel and get around town.
Since 2003, Caleta Tortel has been connected to Patagonia through the Carretera Austral. Take a walk around the iconic walkways to see the people's way of life and learn about their culture. Snap a photo of the stilt houses modeled on Chilotean architecture found all over the town.
Puerto Rio Tranquilo
This small and quaint town in Chilean Patagonia offers direct access to two of the most famous marble caves in all of Chile. Puerto Rio Tranquilo, located on the shores of the General Carrera lake, is 1,850 square kilometers.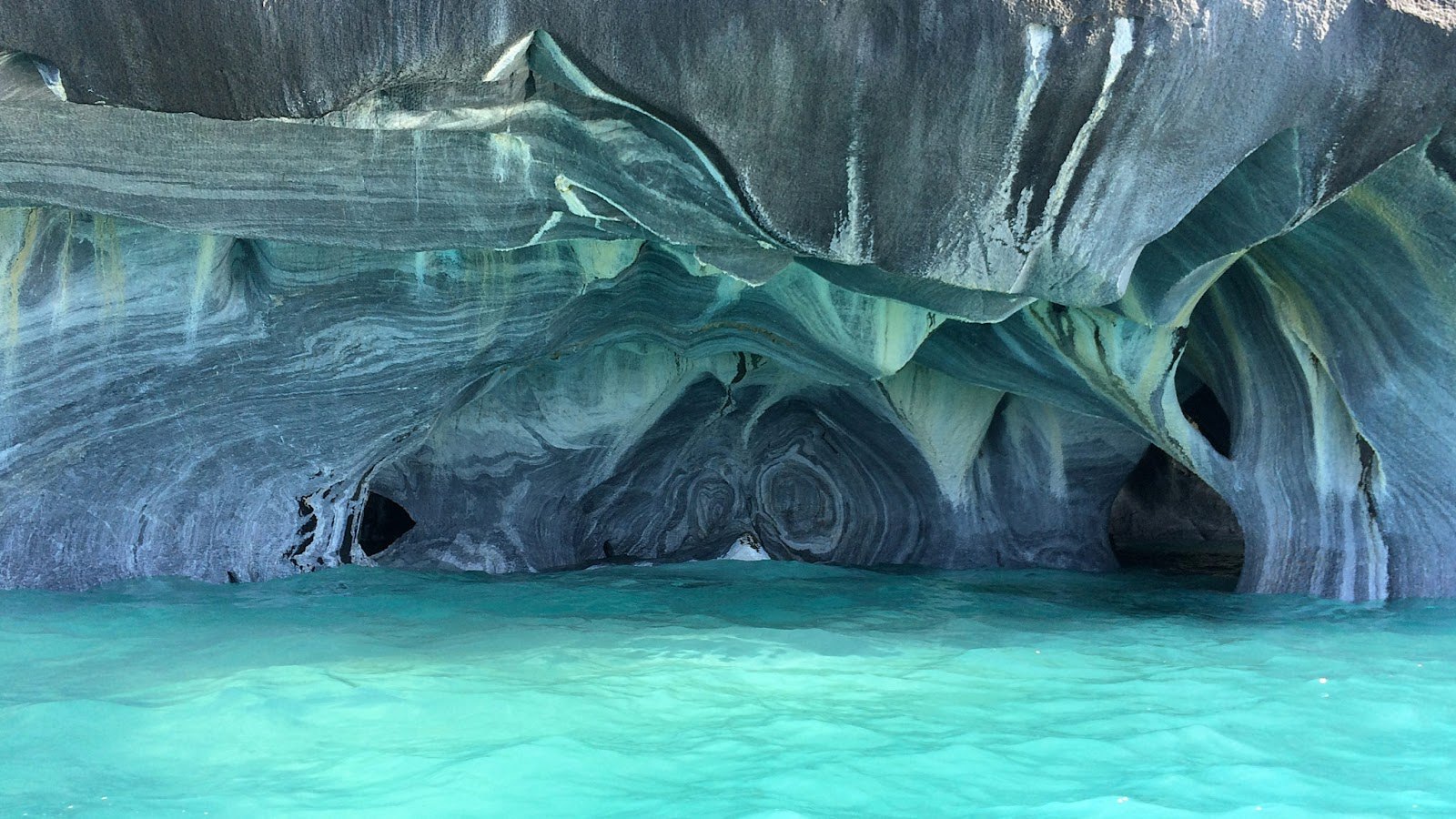 The lake can be explored with boat and kayak excursions, leading to the iconic marble caves – Catedral de Marmol and Capilla de Marmol. These caves, formed by years of erosion, are some of the best tourist spots in the town.
The main tourist season is from December to February, so if you want to beat the crowds, try to visit outside these months. It's important to note that visiting during winter is not recommended as most establishments close during that season.
Conclusion
Patagonia is truly a breathtaking place blessed with the beauty of nature. There is so much to discover and see among its stunning scenery and gorgeous landscapes. Patagonia is a great travel destination for those who want to unwind for a much-needed escape and connect with nature.
What are you waiting for? Enjoy the scenery and landscape in the magical place at the end of the earth in Chile and Argentina's Patagonia.