An infinite number of spectacular landscapes, ranging from stunning white sand beaches to jaw-dropping mountain ranges, forms a part of our world. Who doesn't look at Instagram's stunning travel images and fantasize about visiting the world's most beautiful places?
So what are the most stunning locations? The responses may be wildly different depending on the person you ask: Paris with its iconic skyline, the rugged peaks of Yosemite that Ansel Adams made famous, Greece's picture-perfect islands.
But let this list of destinations encourage you to see more of the planet in the new year and beyond!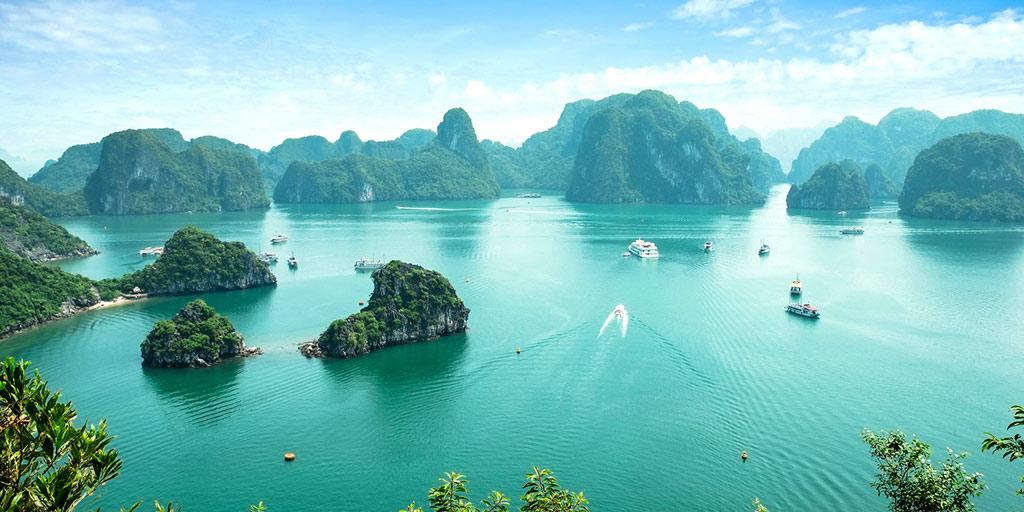 Ha Long Bay – Vietnam
In northeast Vietnam, H' Long Bay is renowned for its emerald waters and thousands of towering islands of limestone topped by rainforests. Junk boat tours and sea kayak expeditions, including Stone Dog and Teapot islets, take visitors past islands named for their shapes.
The area, especially in the mountainous Cát Bà National Park, is famous for scuba diving, rock climbing, and hiking. With its towering limestone karsts, the bay's distinctive beauty makes this a natural wonder worthy of listing as a UNESCO World Heritage Site.
There are more than 1,600 islets in the bay with their limestone wore down by tropical downpours for 500 million years and topped by dense jungle formation.
The cycles of September-November and March-May are perfect for a Halong Bay trip if you are worried about the weather. The dry climate and pleasant temperature will allow you to enjoy all the activities on board while making it as ideal as possible for sightseeing.
Yellowstone National Park – Wyoming
The first national park in the world is full of wonders to see, from waterfalls to jagged peaks and half of the world's hydrothermal features, including the famous Old Faithful.
Visitors come here year-round in droves to check out the wildlife as well, including buffalo, grizzly bears, wolves, elk, and more (Yellowstone is home to the largest herd in America).
From April to May and between September and October are the best time to visit Yellowstone National Park. These months on the shoulder months with cooler weather and fewer crowds.
The most popular months to visit are July and August: the kids are not in school, and the weather is hot enough to sleep outside.
Taj Mahal – India
The Taj Mahal is potentially the world's most glamorous tomb and India's most visited attraction. In the azure blue sky, the symmetrical white marble building stands out. A visit to the city of Agra is a must if you are in India.
At the Taj Nature Walk, you can soothe yourself by taking part in yoga with the Taj Mahal in clear view. This practice of Ashtanga Yoga under a successful yoga teacher takes 2 hours.
Every day except Friday, the Taj Mahal is open from sunrise to sunset, but right at sunrise is the absolute best time to go.
Stop winters, like the Taj from November to February, will be shaded by fog. So early summers are the perfect time to visit the monument, from March to June.
Angkor Wat – Cambodia
When visiting the City of Temples, a vast archaeological complex made up of various ancient temples and other monuments; you don't leave the wonderful country of Cambodia.
If you want to visit Angkor Wat, perhaps the most famous temple, visit it at sunrise and take unparalleled photographs for your home!
It is most common to visit Angkor Wat during the dry season, which usually runs from November through March. This does, however, mean lots of crowds. We suggest that you go in the winter months. While these months are "winter," scientifically, temperatures are still very high.
Angel Falls – Canaima National Park, Venezuela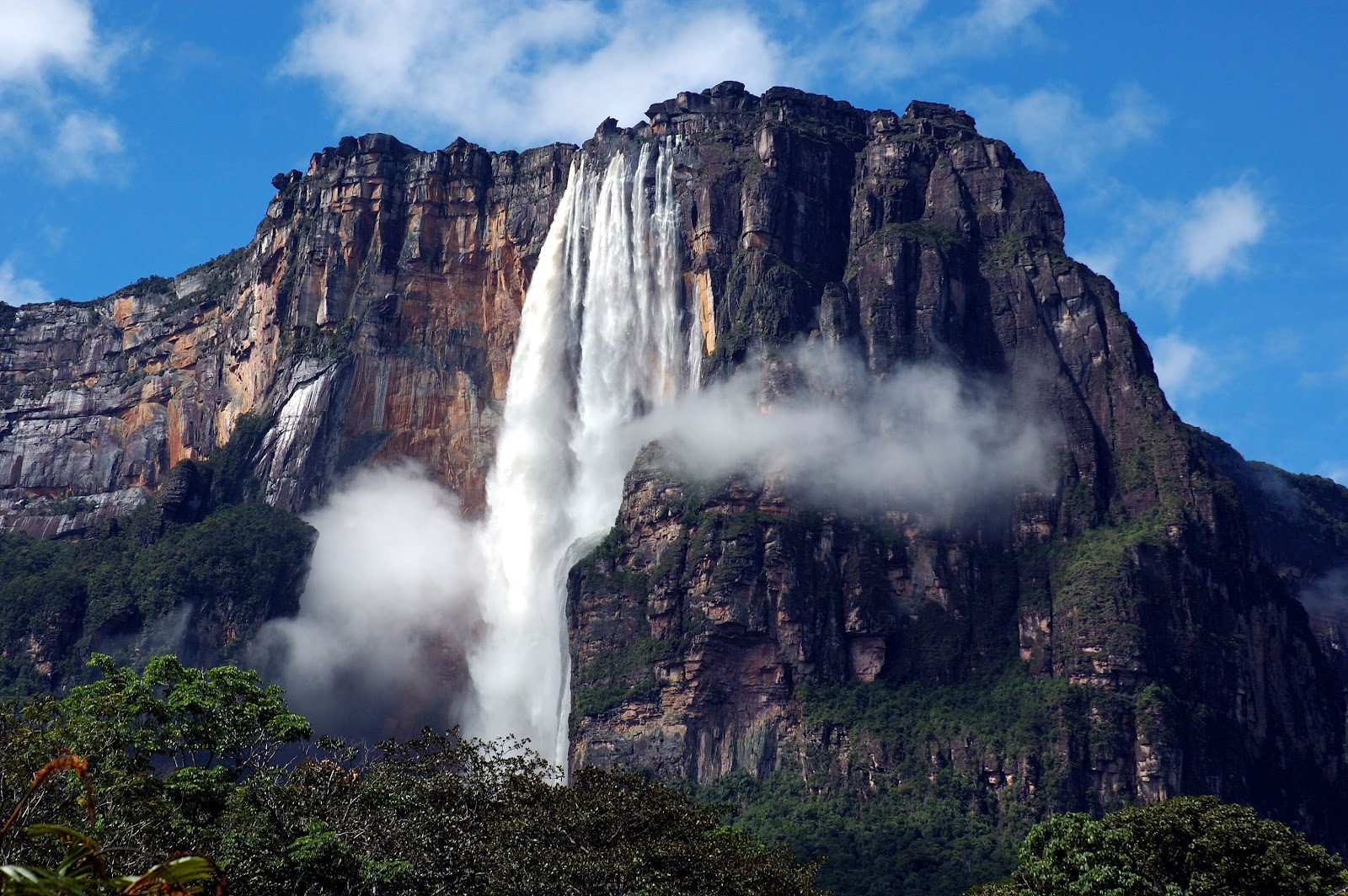 The best time to visit the Angel Falls is in the rainy season: from June to November or early December (well, the rainy season last year lasted until a couple of weeks ago, so you never know, the climate is changing a lot) to see all the beauty of the falls themselves.
In Venezuela, Angel Falls is a waterfall. It is the world's highest uninterrupted waterfall with a height of 979 meters and a drop of 807 meters.
In the Canaima National Park, a UNESCO World Heritage Site in the Gran Sabana area of Bolivar State, the waterfall drops over the edge of the Auyán-tepui range.
Conclusion
The validity of wanderlust is real. Take a snapshot of the world's most stunning destinations, and you'll feel a fresh wave of inspiration rushing over you.
And sometimes, visiting dreamy destinations from afar can fulfill your wanderlust and fill you with hope when you can't pack your bags to experience the incredible travels in person. This year, visit these places!