Anyone who loves to travel, dreams of exploring the chalets and by-lanes of Europe at least once in a lifetime. Deemed as an expensive and exclusive destination, many travelers don't get a chance to go on that ultimate European trip.
Mostly, people are afraid that they'll go over the top with their budget or end up exploring a very small part of the continent. Well, I would like to break it to you that a Europe trip budget is possible if you follow some quick and simple tips.
Europe on a shoe-string budget isn't practical – if that is what you have misconstrued, let's shatter the myth for you.
Thrifty Ways to Do To More for Less in Europe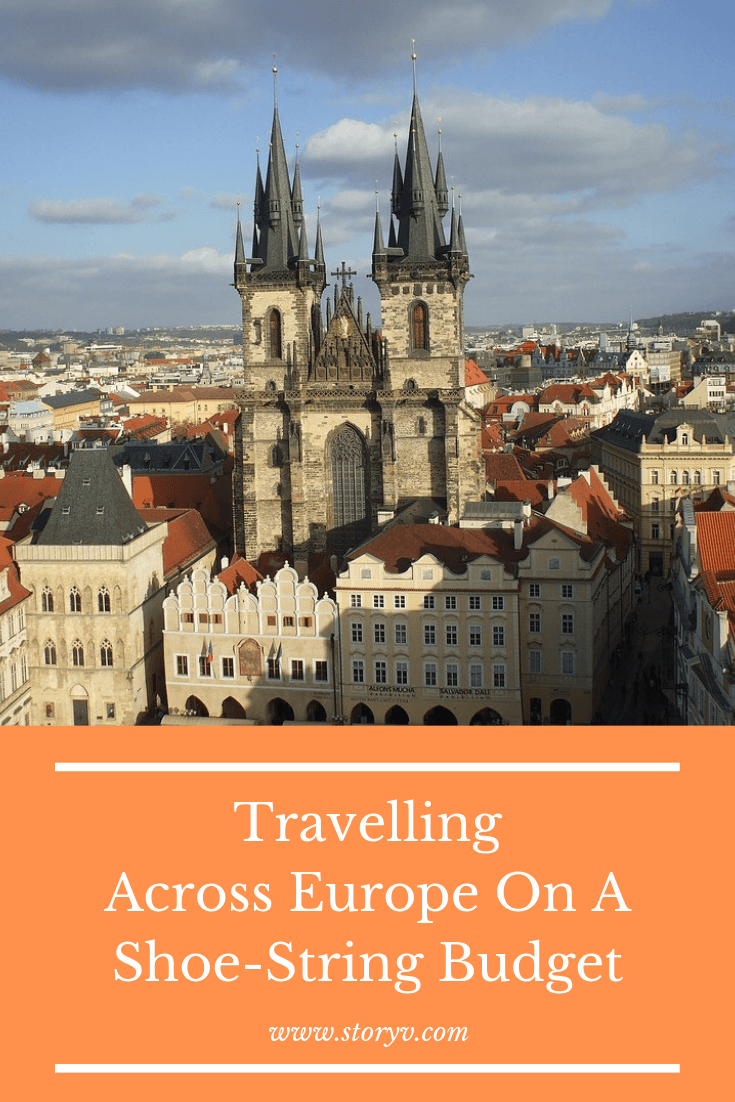 Europe is every traveler's dream destination. Let's go through some quick and easy ways to make a Europe trip budget possible for everyone.
1. Plan Well in Advance
You can score some great deals and discounts if you start your Euro trip planning at least 6 to 9 months in advance. Most of the flight tickets are quite cheap when booked ahead of time. Also, many hotels offer early bird or special festival deals for their customers at different times of the year. (Hint: Plan your trip for the next summer during the Black Friday and Cyber Monday sales to get the maximum bang for your buck.
2. Choose Your Flights Wisely
When it comes down to booking the flights, make sure you use the right apps to track airfare, compare airlines, and find the cheapest time to travel.
Some of the highly recommended apps are:
Skyscanner
Hopper
Google Flights
Kiwi
Hipmunk
Skiplagged
Expedia
Kayak
In addition to the apps, make sure you look for flights from alternative airports. Try combining different airlines, routes, and be flexible with your dates.
Another way of grabbing cheap air tickets is to pick long haul flights. These not only give you a chance to explore the layover city but also come at a cheaper cost than short-duration or direct flights.
3. Explore Different Options for Accommodation
Staying in hostels is the best way to save money in Europe. Most of the hostels in European countries have all the modern facilities to make your stay comfortable.
Some of the best hostel chains in Europe are:
PLUS Hostels
Generator Hostels
A & O Hostels
Wombat Hostels
St. Christopher's Inn Hostels
If you are travelling with your family and you feel that hostels may not be as comfortable as you would like, renting apartments is the way to go. This will not just help you save money but also allow you the freedom to cook as you please and do things at your own pace. To book apartments, Airbnb and Hotels Combined should be your go to.
It is wise to choose Airbnb listings over hotels as they're usually cheaper and allow you to mingle with the locals.
4. Travel in the Shoulder Season
No wonder the European summer has its own charm. There are some downsides that you can avoid by choosing to travel in the shoulder season. April to September is the busiest time of the year for Europe. So, that means more crowd which means expensive flights, excursions, and accommodation.
5. Use Public Transport
Europe has a remarkable network of public transport, which makes it easy for tourists to travel across Europe. You can use trains, trams, and buses to travel within cities and countries across Europe.
Another way to travel on a budget is to use ride share. Blah Blah Car is a ride share platform that a lot of Europeans and travelers use. This will help you save while you get an opportunity to connect with the locals.
6. Opt for Free Walking Tours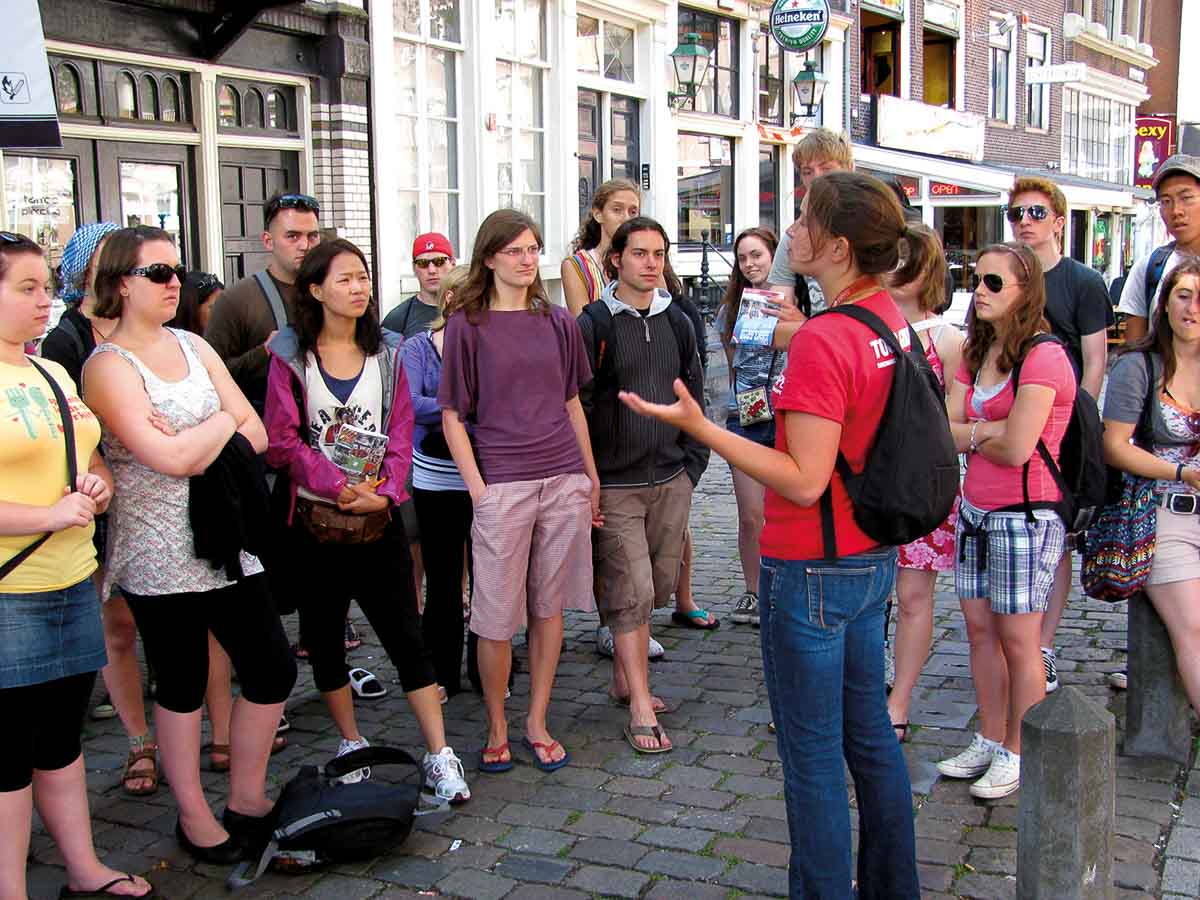 When exploring a new city, it is not wise to spend on a city tour. Many guides offer free walking tours that give you an opportunity to explore the city from the eyes of a local. You'll be able to see places that you may have otherwise missed on touristy city tour. Look for group tours online. You can search community websites to find the dates, time and venue where these walking tours commence. (Note: The tours are free but the guides do expect small tips.)
7. Create a Route Wisely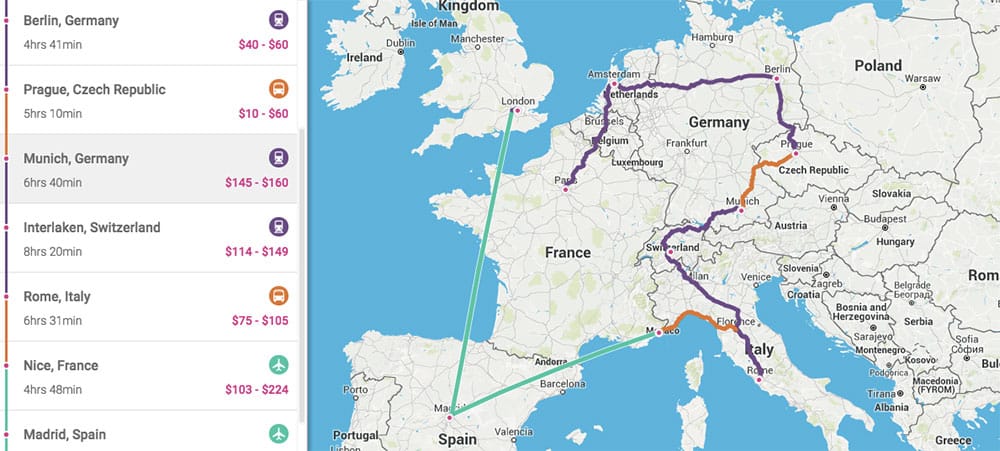 The Schengen visa allows border-free travelling within the 26 countries that are members of the Schengen area. While you plan a route, make sure your entry and exit points are two different cities. Look for multi-city flight booking options while doing so. Create a route that allows you to explore more while spending less time travelling from one country to another.
When it comes to the expense quotient, it is worth noting that some countries of Europe are more expensive than the others. North and Western Europe is quite expensive. Central & Southern Europe falls in the moderate range while Eastern Europe is the cheapest.
8. Save While Eating
No, I do not mean you have to strictly limit outside food. However, cooking your own food can be a bliss. Eat at your local market, try food at fairs or trucks. But you can also shop for groceries at local markets. Go to farmer's markets to buy fresh local produce. You can ask the hostel receptionists or hosts for insider's tips.
Since summer isn't too far, now is the best time to get moving with your Europe trip budget planning. Don't forget to use these aforementioned ways to visit Europe on a shoestring budget!