Budapest, the Hungarian capital, is one of the most beautiful cities in Central Europe. Showcasing a perfect blend of modernity and history, this city has become an epicenter for travelers from all nooks and corners of the world.
Nourished by the Danube river, the city is split into two parts – the hilly Buda and the plains of Pest. Budapest has a lot of historical spots to explore, bars and bohemian quarters to soak in, and various other cultural hotspots.
The most exciting part about Budapest is the plethora of day trips and excursions that it presents travelers with. Due to its well-knitted transport system, it is quite easy to explore different cities and spots around Budapest.
Top-rated Day Trips from Budapest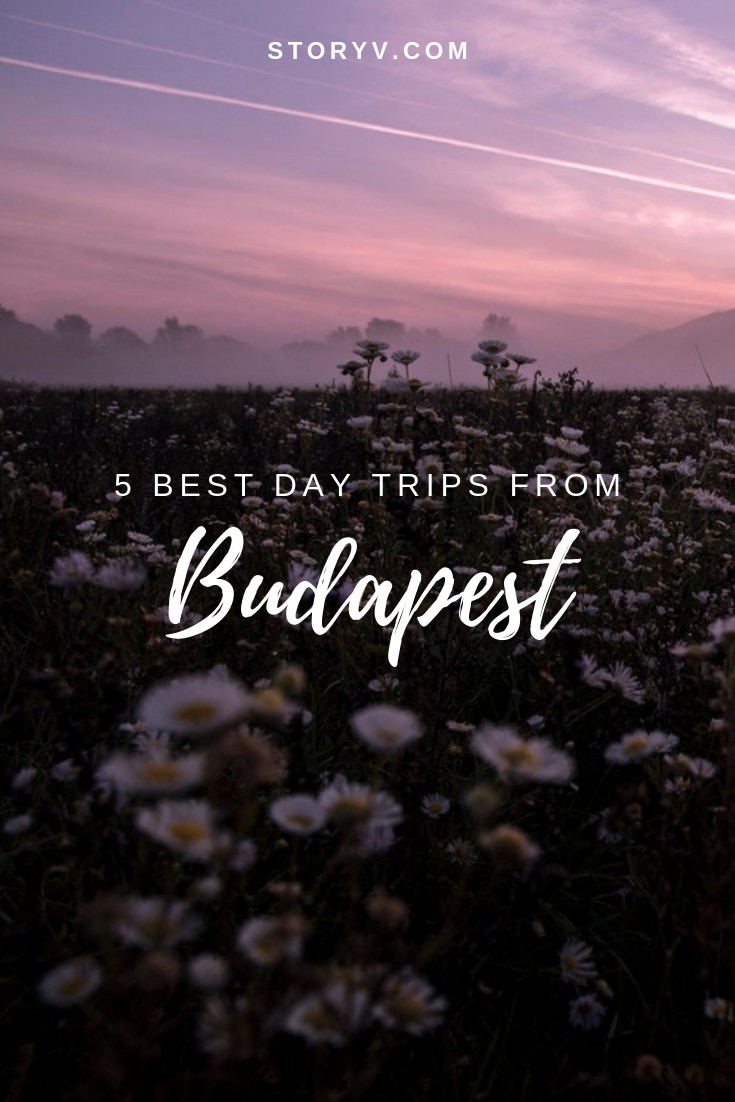 If you are planning to spend some time in Budapest, you must include some day trips in your itinerary. Here's a list of five exciting places near Budapest that you can visit and explore in under 24 hours…
1. Szentendre
Located in the North of Budapest, Szentendre is famous for its cobblestone-laden streets, colorful houses, Baroque architecture and old churches. Szentendre is a culturally enigmatic destination that offers a multitude of attractions for everyone.
Places to Visit: Danube Promenade, Fő tér, Templom tér, Serbian Orthodox Church, Bükkös Brook, Ferenczy Museum, Szentendre Gallery, Retro Design Center, and Parti Medve.
How to Reach: Located 21 kilometers from Budapest, Szentendre can be reached by bus, train, taxi or car. However, the most budget-friendly and convenient way is to take Line 2099 bus from Budapest which takes about 25 minutes to reach the Szentendre center.
2. Lake Balaton
Spread over an area of 77 kilometers, Lake Balaton is often known as the Hungarian sea. The azure blue waters of this freshwater lake are a delight to see. If you are here in summer, sailing, swimming, and fishing are some activities to indulge in. For those heading to Balaton in the winter, ice skating is one of the best things to do. This is an ideal weekend getaway from Budapest.
Places to See: Lake Balaton is surrounded by some of the most beautiful towns and cities of all times. Tihany, Szigliget, Zamárdi, Hévíz, and Balatonfüred are a few to name.
How to Reach: The most comfortable way to explore the Balaton area is to hire a car and drive yourself around. If you don't want to do that, take a bus from Budapest. The bus goes about 5 times a day and takes approximately 2 hours.
3. Esztergom
Esztergom is a very popular day trip from Budapest. Sitting on the Hungarian-Slovakian border, this archaic town is famous for its vintage cathedrals, castles, boulevards, and public squares. Home to the largest church in the country, Esztergom is flocked by thousands of tourists every year.
Places to See: Esztergom Bascillica, Maria Valeria, Dobogoko, and Ram- szakadek are some of the most-visited places in the town.
How to Reach: The best way to reach Esztergom is by train, which takes about 1.5 hours. You can choose to rent a car or hire a taxi if needed.
4. Bratislava
Bratislava is an idyllic destination, which can be visited on a day trip from Budapest. The Slovakian capital city is located close to the Hungarian-Austrian border. The city is a vintage marvel captured in time. It is adorned by beautiful green vineyards. To grab the true essence of the city and to explore its depth on a one-day trip, it is best to book a city tour. The summer months of May to September is the most ideal time to visit the city.
Places to See: Devin Castle, Bratislava Castle, Michael's Gate, and St. Martin's Cathedral are the top-rated places to see.
How to Reach: The city is well-connected to Budapest via train, bus, and air. The most comfortable and budget-friendly option would be taking a bus, which takes about 2.5 hours.
5. Visegrád
If you are looking for a break from the hustle of the city, Visegrad can be a refreshing day trip to take from Budapest. It is an endearing hilly castle town that sits by the River Danube. Soak in its natural beauty and explore the ancient monuments for a fun-filled and enriching experience.
Places to See: Best places to see here are Castle of Visegrad, Visegrad Mountains, Royal Palace of Matthias Corvinus, Visegrad Citadel and Salamon Tower.
How to Reach: Take a train or bus from Budapest to reach Visegrad in less than 1 hour.
Planning to visit Budapest anytime soon? What does your to-do list look like? Share your experience with us!