Charlotte Roch, managing director of Violet Lake Swimwear, shares her top travel tips and destinations.
What's your all-time favorite holiday?
"Whether we are in the mountains skiing, on the beach or by the pool at home, living in the south of France for the last six years felt like a permanent holiday. When going on a holiday, I enjoy the more nomadic freedom of being on a boat.
"The most successful family holiday we have ever had was probably last year. We visited the Seychelles on a catamaran and within the first 24 hours we swum with a whale shark and had seen dolphins, turtles and giant tortoises. We cruised between the islands and enjoyed the serene beauty of the place. Moreover, the unique culture was just amazing."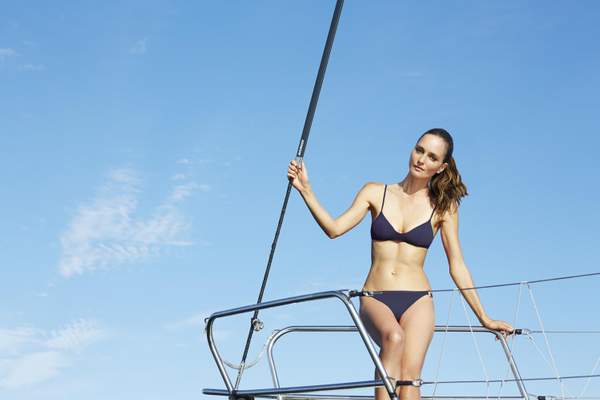 What's your favorite country to visit?
"I have been to Asia, Africa and the Middle East. We have also cruised a couple of times in Turkey and stayed at Lujo Art & Joy Hotel in Bodrum. But the most memorable of all my travels was probably our honeymoon to Jordan. It's a small country that has everything; beaches and coral reefs in Aqaba, luxury spas on the Dead Sea, the well-reserved ancient Roman ruins in Jaresh, inspiring local art, the unmissable tombs and ruins at Petra, and the breathtaking desert at Wadi Rum. Their food was fantastic!"
What's your favorite city?
"We went to Venice in February, before Carnevale. It was cold and quite, but sunny, and I was blown away by its peace and beauty. The Museum of Oriental Art was definitely the highlight Its collection and history were truly fascinating and inspiring. I could quite happily live in Venice."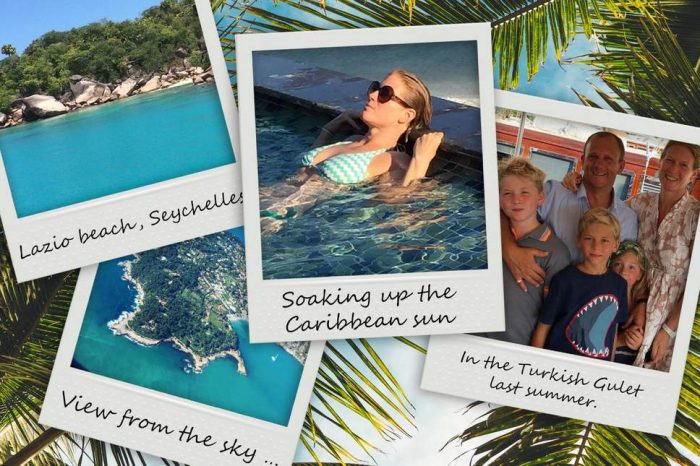 What's your favorite beach?
"That's a tough choice between Lazio in the Seychelles and Perhentian Islands in Malaysia. In my view, both are paradise on earth. They offer picture-perfect crystal waters, glorious snorkeling, rolling waves and the obligatory horizontal palm trees."
What's your favorite restaurant?
"Noma Copenhagen. On our 10th wedding anniversary, I surprised my husband with a trip. The whole experience was a delight, from menu of juices, table decoration to the presentation and detail. Each food, which I never thought could evoke memories and insight so many emotions in that way, was personally served by the chef. It was an experience we shall never forget."
What are your go-to packing essentials?
"My go-to packing items are: a Violet Lake bikini, Twining's peppermint tea, a Cashmere Kaftan by Kaftan Dreams, training kit, a good book, tinted moisturizer with a good SPF, acids and serums, my Lebon Le White toothpaste and Oral B electric toothbrush, and Kiehl's Midnight Recovery Concentrate.