If you have cardboard boxes stored up at home, it's time to have some fun by doing cardboard crafts with your kids. Make great use of your spare cardboard and keep the kids entertained with our list of awesome simple cardboard crafts for children when they're not in school.
With all the time you have on your hands, and your kids' boredom reaching their limits, it's time to get creative at home while also teaching the art of recycling. When it comes to crafts making, thinking out of the box is always the best. Wink. Wink.
The cardboard box is one of the most useful items for crafts production. There are just so many things you can make with it whole and there are also a ton of things you can make by cutting it up. So up next, get inspired with some cardboard crafts you can do with the kids.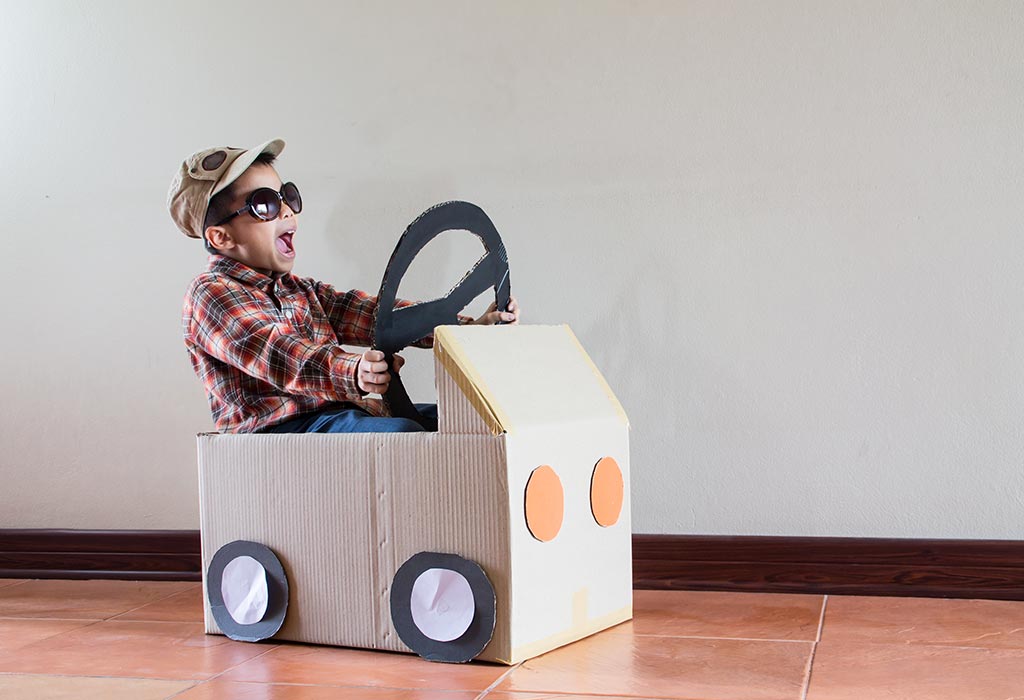 Tips On How To Start Crafting With Your Kids
So as the boxes of cardboard keep accumulating at home, make your little helper your ally to crack, cut, stick and paint your way to fun toys. Your kid will use the boxes to create original artifacts of all sorts, including castles, telephone booths, cars, and more.
Toilet Roll Animals
There are so many toilet roll crafts out there, these little creatures we just love! You can use paint, paper, and googly-eyes to make all sorts of animals and other things like telescopes.
Shoebox Foosball
This shoebox foosball table is high on the list if you're looking for simple crafts for kids. And especially crafts that will keep them entertained for hours! Use peg tips and screw them onto some wooden skewers, stick them through the shoebox and you've got yourself a foosball creation.
Cereal Box Aquarium
This adorable diorama cereal box is great fun to make and looks fantastic. Close the lid of the box and cut a window in the front. Then let the little ones decorate as much as they can!
Wrapping Paper Roll Swords
Using your leftover wrapping rolls of paper to make these super simple toy swords. If your children enjoy painting or drawing, they can have a lot of fun decorating these swords before playing!
Egg Carton Critters
Egg carton crafts are a household favorite for girls! Reuse your old cartons of eggs with some pipe cleaners, paint, and googly eyes to build caterpillars and other things. This one is great for those whose little ones are currently becoming obsessed with bugs!
Do It Yourself Cubby House
This DIY cubby house is great if you've got some large boxes leftover from the holiday season or from recent buys. You will need to build the house, but your little one would love to decorate and play in it.
Cardboard Marble Maze
This children's marble labyrinth will keep your kids busy for hours as they try to direct their marble through the obstacles. Two stacked box lids can be used for the foundation, and popsicle sticks can be applied to the maze walls with glue.
To make it even more complicated, don't forget to add marble-sized holes!
Shoebox Dollhouse
Is your little one trying to do fun things at home? They'll love to create a space for their favorite doll or figure in action. For the walls, you should use a shoebox, for the dense carpet you can use wool. And for the bedding and furniture you can use sponges.
If you have enough boxes of shoes, you can create a whole two-level home with a kitchen, bathroom, bedrooms and a living room.
Milk Carton Houses
Without these cute milk carton homes, we couldn't have put together a list of crafts for kids. They're super quick to make, and you might even make a town if you have quite a few of them! Just make sure the cardboard is clean and dry before you use it, add the paint, and use markers for the details.
Cardboard Television Set with Remote
You can help your child cut a square out of the box. You will leave space of four inches on all sides. Now your kid can paint the box in his preferred color. Use buttons for the television buttons and glue them to one side. Take a piece of cardboard and stick buttons on it for a remote control.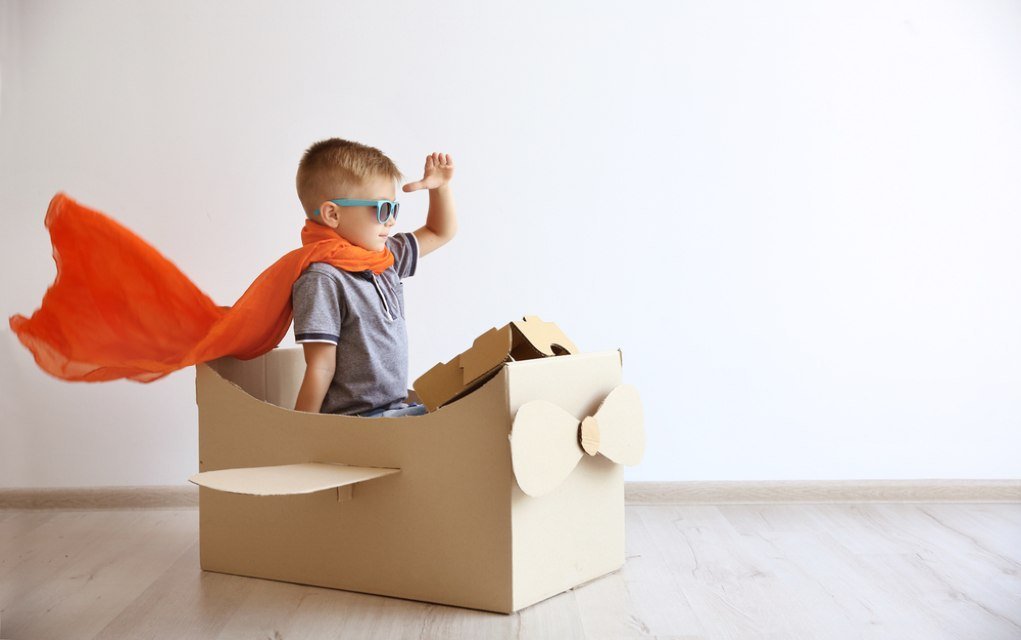 Conclusion
Now, you and your children can create easy crafts at home and you don't even need to go to the store for supplies. As adults sometimes we can't see the magic that kids do in everyday objects. Just give it a try with these projects, we promise you won't be disappointed.