If you are the kind of traveler who usually relies on cabs and curbside pickup after arriving at a destination, you might have to reconsider this transit option.
Most airports are starting to put an end to the curbside pickup option, citing construction and traffic woes.
Follow along as we divulge the airports that won't be offering these ride services much longer.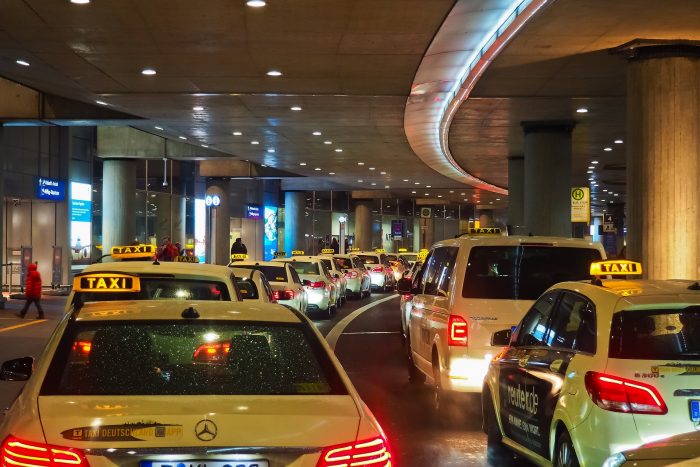 To begin with, Los Angeles International Airport (LAX) started to make this change on October 29. This means that if you want to get an Uber, taxi, or Lyft, you will no longer be able to do this on any individual terminal roadway. Instead, for you to catch a rideshare car, you will have to take a shuttle ride (which is a 15-minute ride).
It's shorter to and from terminals 1 and 7 and longer from terminals 4 and 5 (plus the international terminal) to a designated pick-up area, which is only dedicated to app-based rides.
However, Uber, Lyft, and taxis are still able to drop at each terminal. Authorities say the main reason for the stop is to curb down on congestion, especially on lower (arrivals) roadways, which circle terminals. These roadways have been a nightmare for busy LAX.
Other Airports Replacing Curbside Pickups for Uber and Lyft
Boston is planning to move both its pickup and drop off and replace them with ride-hailing services to a designated place within the central parking facility.
Seattle already established a particular area of the central parking garage for ride-hailing services.
Furthermore, Austin also moved its pickup area for taxis and other ride-hailing services to the ground level of the rental car facility.
And you can't forget San Francisco, which set up a section of the central parking garage specifically for ride-hailing services.
Duration
This move is temporary, as Airports fix traffic issues. At LAX, this resolution remains standing until the completion of the 2022 automated LAX transit system, which will connect terminals to the underground transportation center. This is the center that will connect taxis, car operations, ride-hailing, plus the new light rail line.
More airports are also taking the same move because of site terminal congestion and the increase of ride-hailing services, while most of these hubs are working on updating airport facilities simultaneously.
If you are still not at per with the arrangements, visit the Lyft and Uber websites for the most up to date information on how to arrange your pick-ups or drop-offs at various airport terminals. Likewise, if you plan to use the ride-hailing services for your pickup, check their website for the latest information on the new arrangements.