Pauline Bayle is an expat who is currently living in San Francisco, USA.
Born and bred in France, Pauline loves to get out, explore the world and work while she's at it.
Since she left France in 2013, Pauline has lived and traveled in Australia, New Zealand, Indonesia, many countries in Asia, Scotland and Ireland.
Now she's on a new adventure in San Francisco, where she is currently staying on a J1 visa.
Today Pauline is sharing her insightful San Francisco travel tips as an expat.
In this interview you will learn:
Where to stay in San Francisco
What to do in San Francisco
The challenges you may face as a traveler in San Francisco
The cost of traveling in San Francisco
The top travel resources to book your trip to San Francisco online
Why you should visit San Francisco
Insider's Guide: Essential San Francisco Travel Tips You Need To Know Before Visiting
No time? Come back later… Pin these San Francisco travel tips to your travel board on Pinterest >>
To start, could you please give us a short introduction about yourself, where you're from and what you do?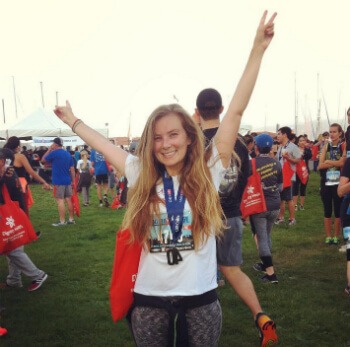 Hello everyone! I am Pauline, from France and currently living in San Francisco.
I was actually traveling for a while before settling down in SF…
I spent one year in Australia on a Working Holiday visa, I traveled through Asia, and I have lived in Ireland for about 6 months.
How long have you been living in San Francisco?
I have been in San Francisco since January 2016, so 8 months already. Wow, time flies!!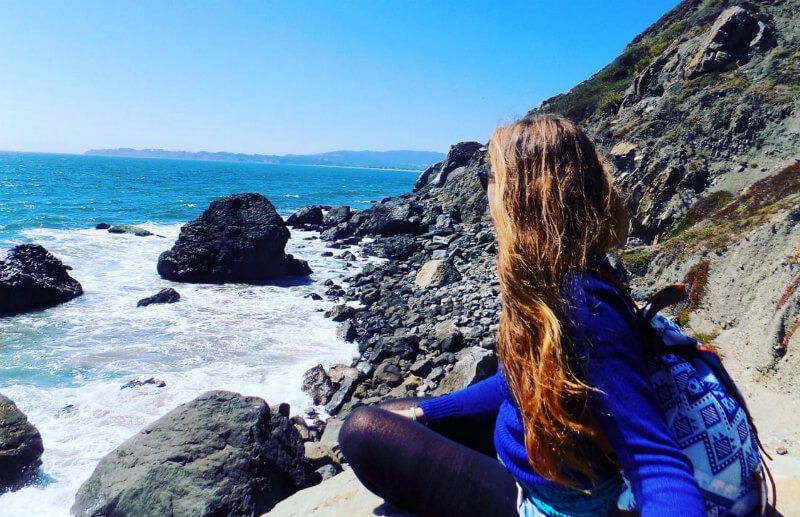 What is it that you love about San Francisco and has it inspired you to travel more around the country?
I love the atmosphere and the multicultural scene.
I feel like everyone here is open minded, nobody judges you, you can really be yourself and be accepted for who you are.
It's also quite easy to meet people, and the city is beautiful…
You never get bored of the architecture, there are many parks, and so many restaurants and coffee shops worth trying out!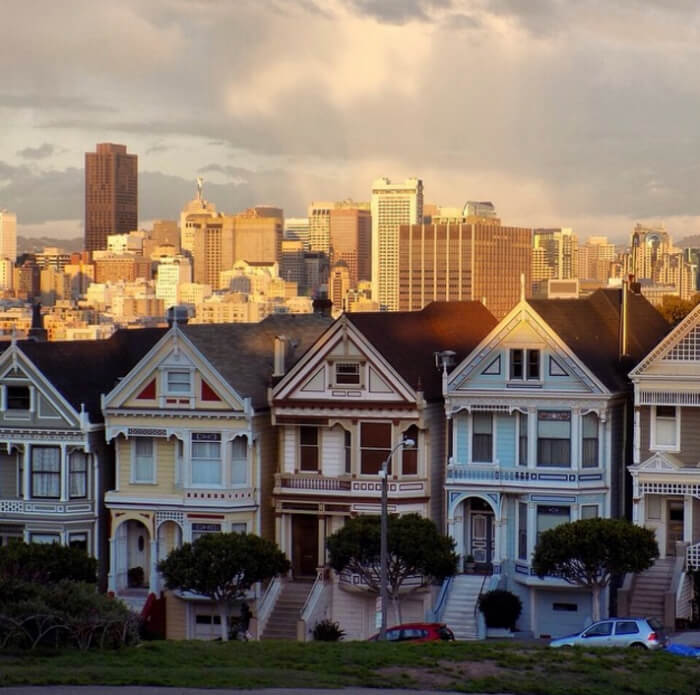 Which places in San Francisco are your favourite and why? Would you recommend these as travel destinations? If so, where do you recommend staying?
I love spending my weekend afternoons in Dolores Park, between Castro and the Mission district. Those are my two favourite neighbourhoods because there is always something going on there!
If you are in San Francisco, you definitely need to experience these districts for yourself. This is a great area to stay if you enjoy nightlife.
If you want to go shopping, I would recommend staying near Powell Station and Union Square, this is where you will find all the big department stores.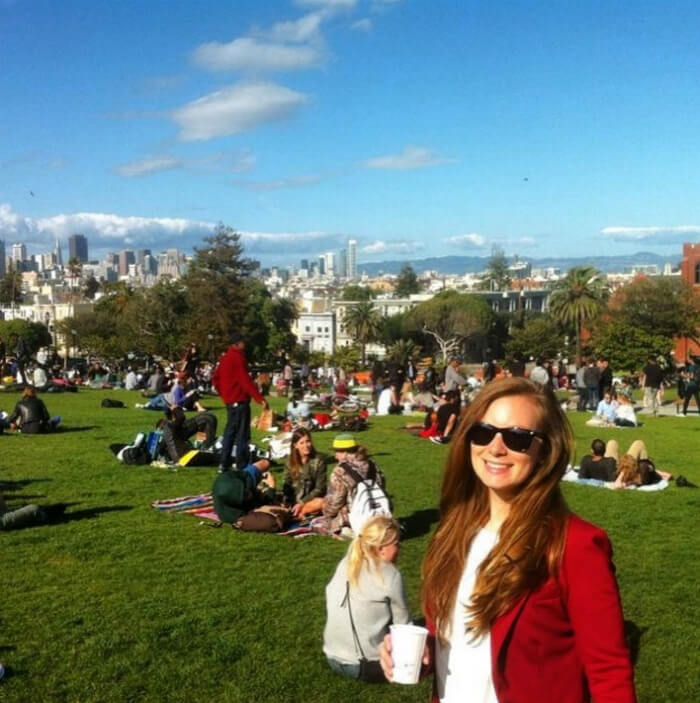 Your absolute top things to do in San Francisco?
Definitely go check out the Golden Gate Bridge!!
There is a nice hike you can do from the Cliff House (near Ocean Beach) to the Golden Gate Bridge with wonderful views all along.
If you'd rather bike, start by Fisherman's wharf, cross the Golden Gate Bridge and spend the afternoon in Sausalito.
Spending an afternoon in Dolores is also a must-do for me… Go there with a bottle a wine and enjoy the sunset over downtown.
You also can go up to Twin Peaks, Corona Heights Park, or Bernal Heights Park to experience a beautiful view of the whole city and bay area!
Try to visit a different neighbourhood each day – there are so many street fairs across the city throughout the year. Streets are closed to cars, you can enjoy live music, arts and crafts, and eat delicious food!
There are so many more things to do!
If you like museums I would advice the Palace of Fine Art, the De Young Museum, or the Legion of Honor. Also, The Moma just opened again, which is very exciting.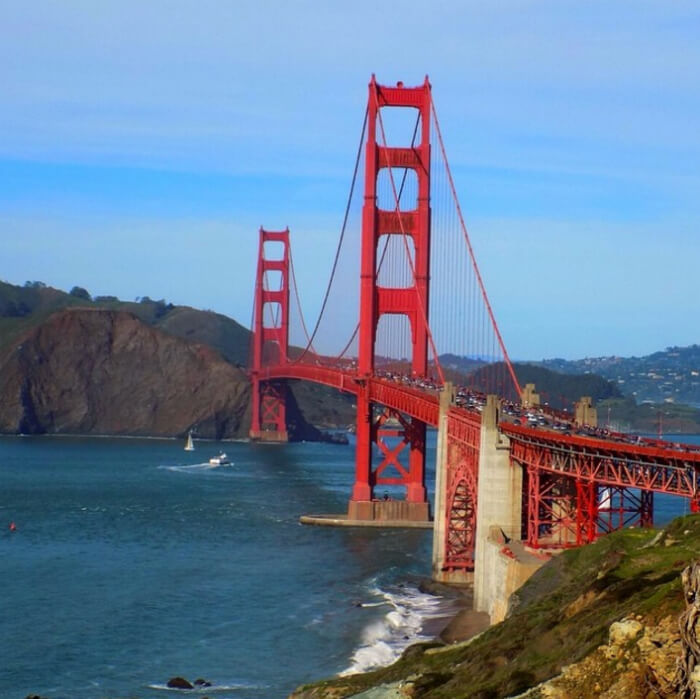 What challenges do you face in San Francisco and how do you overcome them? Should people planning to visit San Francisco be aware of these challenges?
Well, I would say the biggest "challenge" (which isn't really much of a challenge) is the fact that a lot of people don't expect to see so many homeless people.
When I first arrived, I didn't know either.
But for many different reasons, there are quite a lot of people living on the streets, especially downtown, in the Tenderloin, and around Mission.
Accommodation prices are a big challenge as well.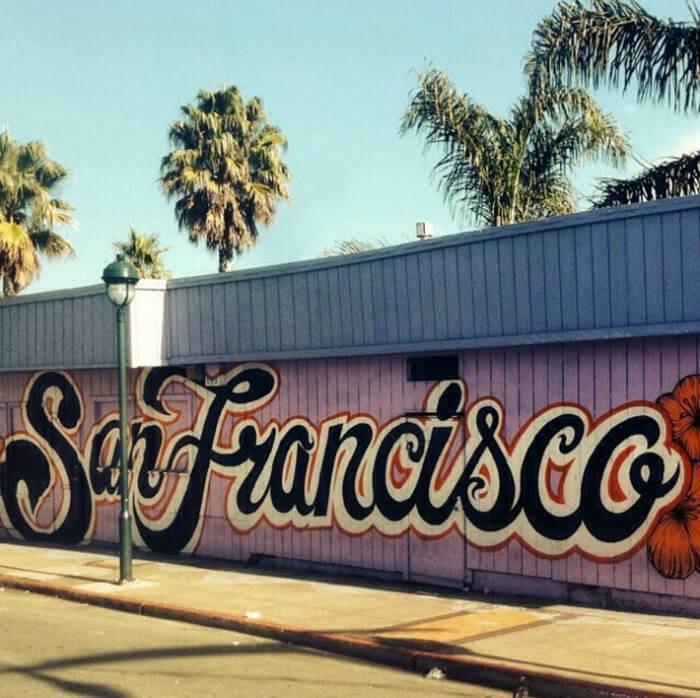 In your opinion, what is the best way to travel in San Francisco and why?
I don't think there is a "best way" to travel, it depends on what you like!
For example, I like Couchsurfing a lot when I travel to meet local people who can help me discover less touristic places, and also AirBnb or youth hostels. This is totally possible here.
And if you like traveling in luxury, well, this is easy here too… You can find so many beautiful (and super expensive) hotels across downtown (around Union Square and Nob Hill, mostly).
If you like traveling on a budget, you need to plan ahead: The prices are a bit crazy here, even for Airbnb rentals and youth hostels.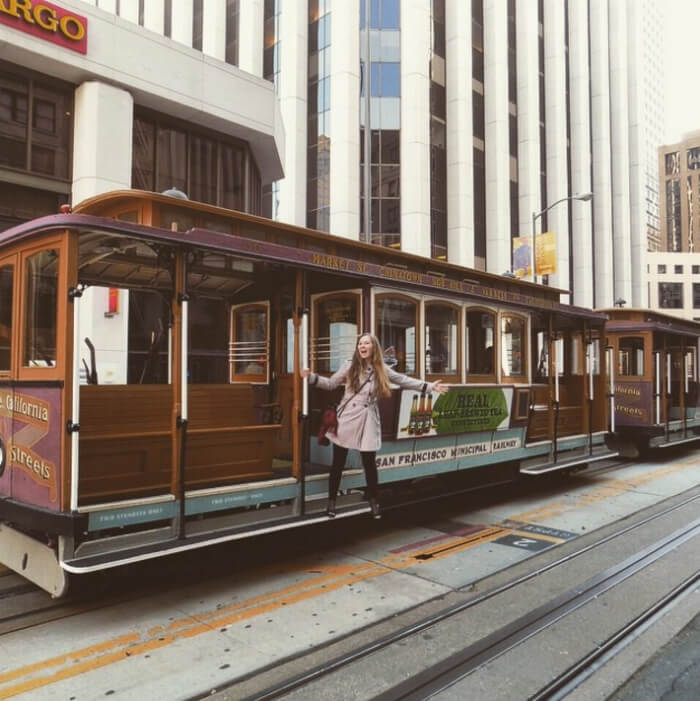 Based on this, what is the approximate cost of traveling in San Francisco (accommodation, food, transport, entertainment)?
Well, an Airbnb in San Francisco can easily cost $150 a night if you want to stay in the city.
If you are willing to stay a bit further away, let's say South or on the East Bay (Oakland or Berkeley, for example), you can find something cheaper.
A bed in a hostel dorm can vary between $35 to $50 a night for a 4-8 bed dorm.
Depending on where and what you want to eat, you can find cheap food!
In the Tenderloin there are quite a few restaurants where you can get a $10 dish (Vietnamese, Thai, etc).
In Mission, you will find the best burritos ever for about $8.
If you want to dine out in a fancy restaurant, then be ready to spend $30 for a meal, but I guess that's the case in several cities around the USA now.
Transportation is not too expensive…
Here you can take the Muni (buses and light trains), or the Bart (the train that goes beyond SF, you pay depending on how far you go).
A Muni ticket is $2.25, but if you are visiting and planning on using public transportation, I recommend taking a 7-day pass for $40, which includes the cable car as well.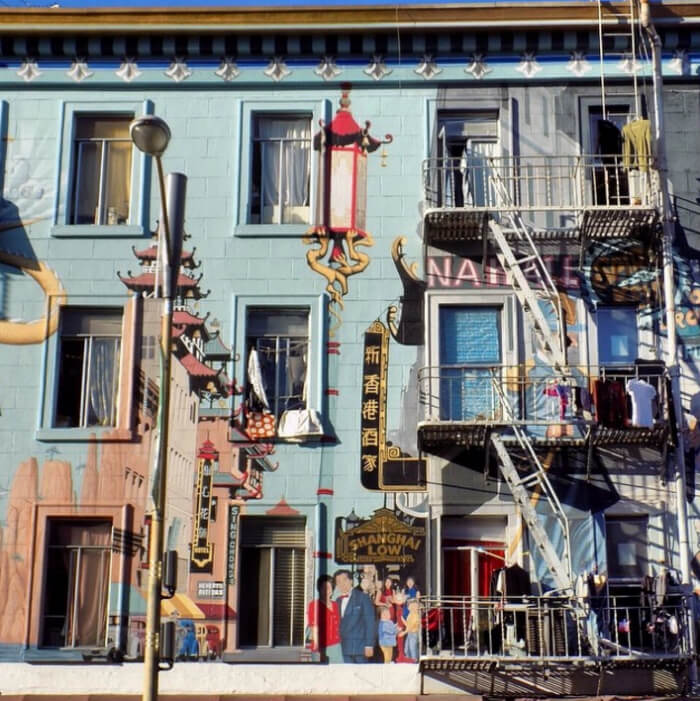 What are the best resources for booking flights, accommodation and tours in San Francisco?
I use Skyscanner a lot to compare the flight prices.
Booking.com and hostelworld have good accommodation deals, and for the tours or activities, I use Groupon a lot.
There is also the city card which is quite useful, it comes with a Muni pass as well.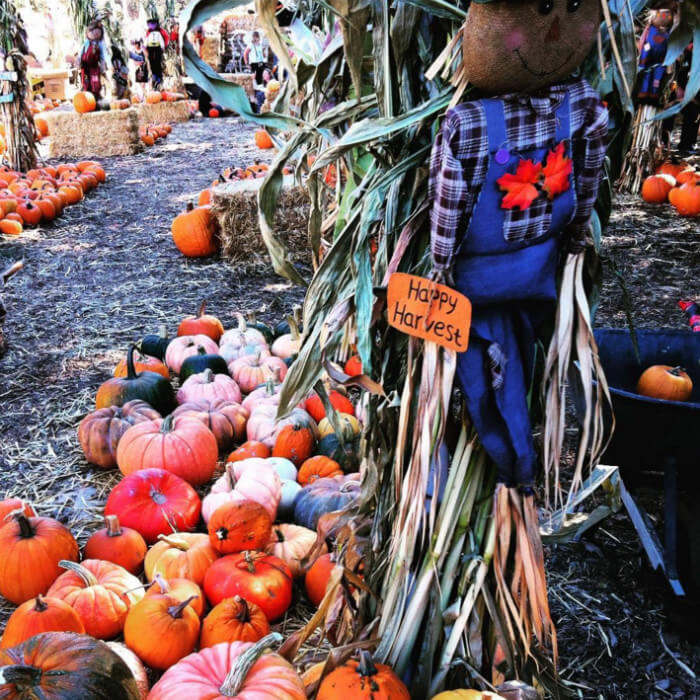 Can you share with us three important San Francisco travel tips to know before visiting?
1 – Definitely the first one: be aware of accommodation prices. Don't expect to arrive here last minute and find a cheap hostel!
2 – Then I would say: be ready for experiencing all 4 seasons in one day!
Here you recognise the tourists because they are wearing shorts and t shirts and are freezing.
Always take your jacket and your scarf, sometimes your hats, but also your sunscreen and sunglasses! Layers are your friends!
3 – And if you want to visit Alcatraz, book a couple of months in advance!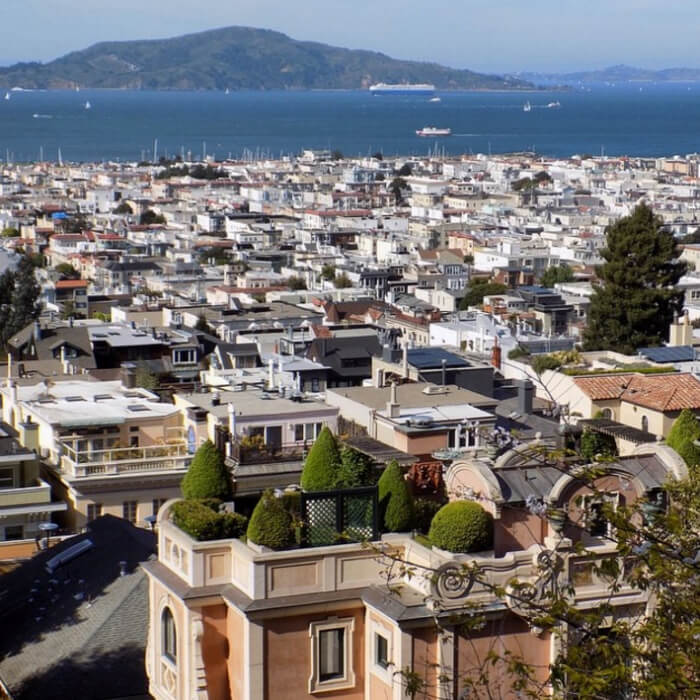 And finally, do you have any last words to inspire everyone reading this to travel to San Francisco?
I will finish with my favourite quote about San Francisco:
"One day if I go to Heaven… I'll look around and say: It ain't bad, but it ain't San Francisco" – Herb Caen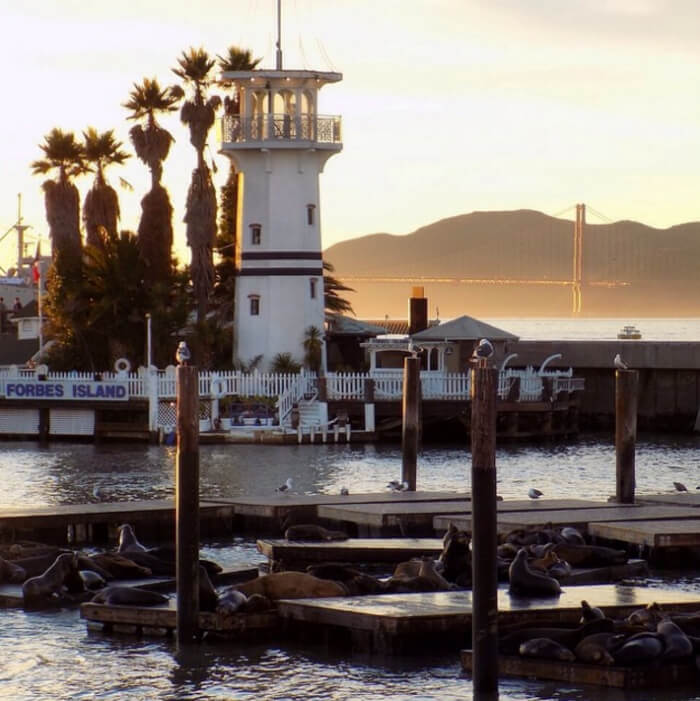 Pauline, thank you for sharing your helpful San Francisco travel tips!
To learn about life in San Francisco check out Pauline's blog Working the World, and remember to follow her on Instagram: @workingtheworld and Facebook.

San Francisco Travel Resources
San Francisco Accommodation:
To start looking at your accommodation options in San Francisco, choose Hostelworld for budget, Booking.com for comfort or Airbnb for local (and get $25 off).
San Francisco Flights:
If you are traveling to San Francisco from outside of the US, it is beneficial to use a flight compare site to find the cheapest flights. We recommend and use Skyscanner and Cheapflights.com.
Click here to compare and book cheap flights to San Francisco
---
Now it's over to you reading this! Leave your answers in the comments section below…
Are you trip planning and looking for more San Francisco travel tips? Leave your questions below and we'll help you out!
Have you been and know some more San Francisco travel tips to add to the list? Let us know!
---
Are you interested in being a featured traveler and sharing your travel tips?
Click here to send an email to us
Share a few words about yourself and your travel experience as well as a link to your blog or favourite social media channel
We'll be in contact!