Update! Our ultimate travel job guide – Get Paid To Travel: 101 Amazing Travel Jobs – is now live! If full time travel is your ultimate goal but you're not sure how to make it a reality just yet, don't leave without reading this! Click here to read next!
It's time.
The epic gap year you've been holding out for since forever is almost upon you, if it hasn't already made its sweet, sweet way into your life.
So what next?
Sit at home twiddling your thumbs wondering what to do with all of this spare time you've now acquired?
Or go do something awesome?
I've got a few ideas for you.
Here are 8 gap year travel ideas to make this the best damn year of your life…
** Before I forget I also recommend checking out these 15 awesome travel job courses that'll teach you the exact skills you need for many kinds of remote jobs you can do from anywhere.
Gap Year Travel Ideas: 8 Adventurous Things To Do Around The World
Save these gap year travel ideas for future reference… Pin this image on Pinterest >>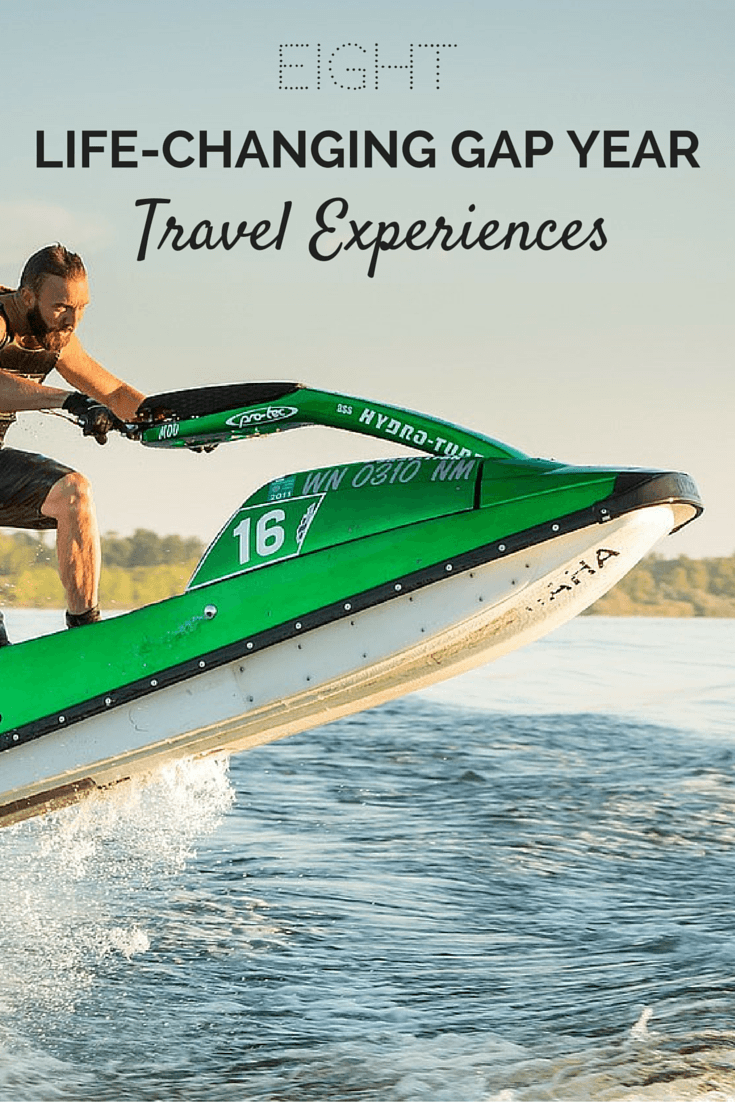 1. Hop From One Island To The Next Teaching Amateurs How To Surf
Ever thought about taking some time off from the pressures of study and a "real career" to spend your gap year surfing from sunrise to sunset and simply enjoying your youth?
Why not, right? If you're young, fit and able you might as well make the most of it while you can. However, you still need money to survive. So what to do?
Travel… and get paid to teach people how to surf while you're at it.
Earn your ISA Level 1 in surf coaching on an epic surf adventure through somewhere like South Africa and open up a ton of opportunities to work as a surf instructor while traveling.
Is THAT living the dream or what? Find out more here: Surf Instructor Training Courses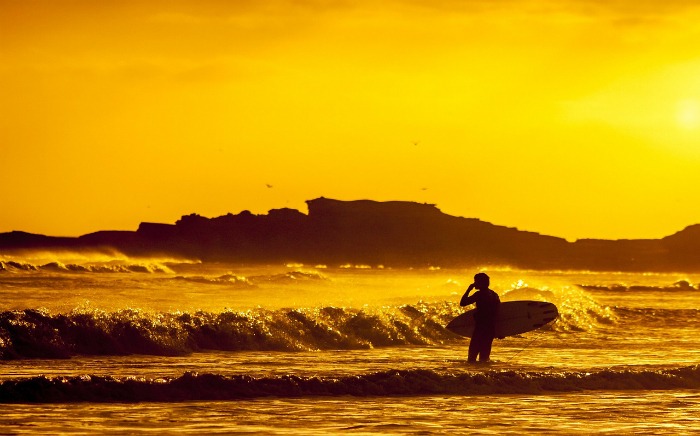 2. Hit The Winter Slopes As An Intrepid Ski Instructor
So you think you shred it up on the slopes, do you? Well perhaps it's time to show others how it's done!
Instead of using your gap year to sit on the couch playing Xbox all day, vamp things up with some adventure in the snow!
Hit the mountains of New Zealand, Japan, America, France or Canada and take an intensive 8-12 week course full of activity, friendships and fun to become a certified Ski or Snowboard Instructor.
In this time you'll gain the qualifications that will allow you to season hop around the world, getting paid to teach others how to shred like you do.
Sound like your ideal travel job? Find out more here: Ski/Snowboard Instructor Courses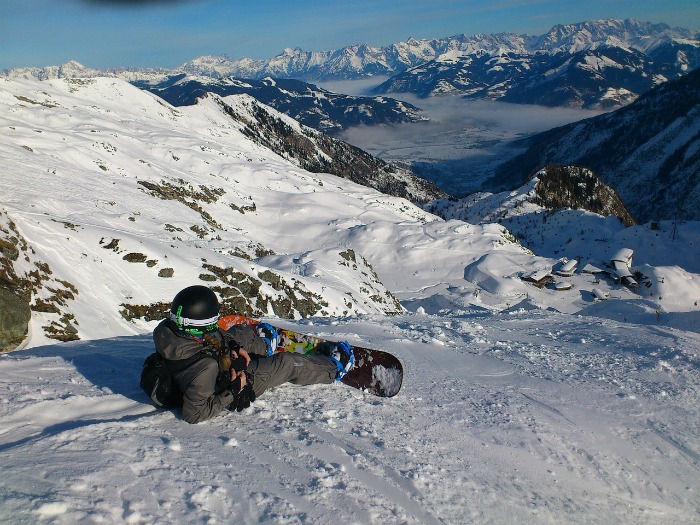 3. Create Positive Change By Giving Back To Local Communities
Generally when we tourists go to a country, we see, we do, we have some fun and then we go home, without leaving much of a positive influence along the way.
But what if you decided to use this time to travel to other parts of the world with more purpose?
What if you decided to immerse yourself in local communities and interact with the people on a deeper level whilst creating value for them?
Not only would this benefit so many people around you, it would also teach you a lot about the world we live in.
There are a variety of different local gap year projects you can get stuck into overseas, from animal conservation to community education, and if going through an organisation isn't your cup of tea, why not sign up on a website like HelpX, where individuals and communities are always looking for volunteers.
Whether you have 6 days, 6 weeks or 6 months to spare, every little bit helps and don't forget, this can be a great addition to your CV.
Here's an awesome gap year travel program in Fiji which gives you the opportunity to volunteer in a local community 5 days a week and live in paradise at the same time: Community Education Project Fiji
4. Become A Dive Master And Swim With Manta-rays On The Reg…ular 😉
If you're the type of person who simply can't live without the beach and you'd happily bail out of work to float in the ocean all day long, stop whatever it is you're doing and pay attention.
This could be your career, damnit!
They say that when you find a job you love, you'll never have to work a day in your life.
Turning your passion into a career is what most people only dream of – and when this career can take you from one paradise to the next, anywhere the world, you've found gold in my opinion.
Sound too good to be true? Just you wait and see…
Take advantage of your gap year to do your dive master course and become an accredited scuba instructor in countries such as Thailand, Australia, South Africa, Indonesia and the Philippines, where the water is crystal clear and the sea life is like nothing you've ever seen before.
When you've finished you can either stay where you are and work as an intern or go traveling since you've literally just opened up hundreds of opportunities to work and travel around the world.
Sound like your kind of gap year? Find out more here: Dive Master Courses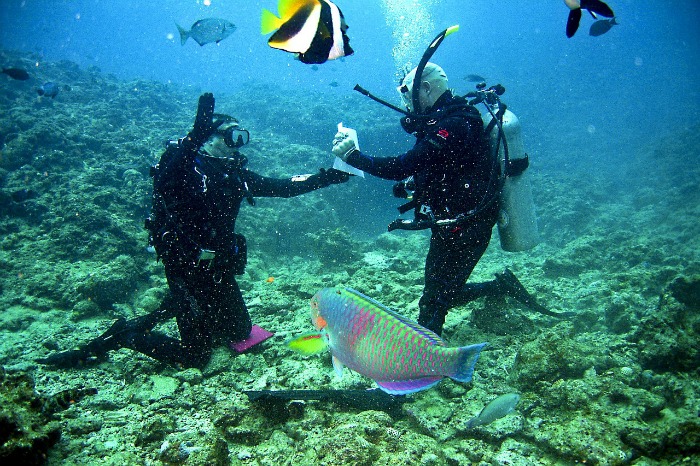 5. Learn Another Language And Fit In With The Locals
Take it from a couple who grew up on opposite sides of the world and speak two completely different languages, learning how to communicate with people while you travel is so necessary if you want to establish deeper connections and experience cultures in their rawest forms.
If you plan to take an overseas gap year and spend a length of time in each country, it would be worth your time to take language lessons in a group setting where you can connect with people from all over the world who are on a similar path to you.
Not only does learning the local language help you to create lasting friendships, which can have a hugely positive impact on your gap year travel experience, it can also help you to find paid work and live at local prices.
Whether you want to travel and learn at the same time, immerse yourself in a homestay or take lessons by the beach, it's all possible and affordable with this gap year travel program.
Find out more here: Learn A Languag while Traveling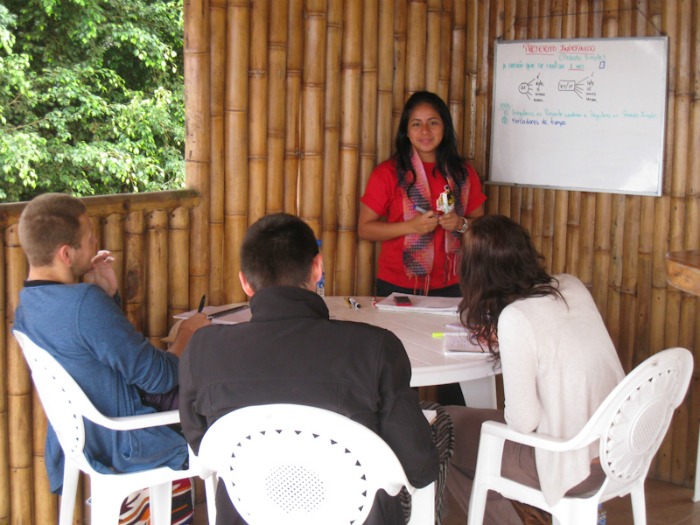 6. Work Online and Spend Your Days Earning From The Comfort Of Your Swimsuit
Guess what? You don't have to go down the same office dwelling path as all your older friends and family who complain about it (yet expect you to follow suit).
Believe it or not, there are more exciting things in life than Free Dress Friday and a small pay raise each year – especially when you can abandon all that and go work from a cute little café serving up fresh coconuts and free WiFi on a tropical beach somewhere.
The internet – some peruse it, some abuse it and some use it to create a lifestyle that allows them to travel and work anywhere in the world.
Work for yourself or for someone else – it's all possible through the internet – the only difference is you get to do it in your ugliest get-up from wherever you choose.
You have a year – sorry, an epic gap year – to create an opportunity for yourself that could have you living the dream for as long as your traveling heart desires.
If I were you, I'd take life up on that offer. Download our free eBook to find out how.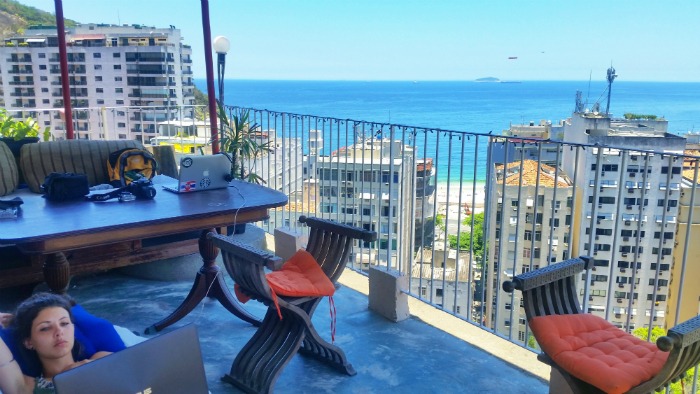 7. Get A Travel Pass And Go Have The Time Of Your Life With Nothing But A Backpack
Up for a phenomenally life-changing experience?
Let me assure you – this is how you get that: Buy yourself a one way ticket, load up your backpack and use your awesome new travel pass to hit the open road and discover the ins and outs of this incredible world.
Challenge yourself, experiment, connect, learn, eat (a lot), wander, get lost, create, give back, appreciate, find your passion, grow, have fun and create everlasting memories, because this is how you make the most of an opportunity that may only come around a few times in a lifetime.
A travel pass allows you to hop on and off a number of buses that regularly travel on the same route as you.
Generally, you can use these passes whether you're on a short backpacking trip of 6 weeks or a long term journey of 6 months to a year – and they cost the same amount.
Check THAT out: Travel Passes for Gap Year Students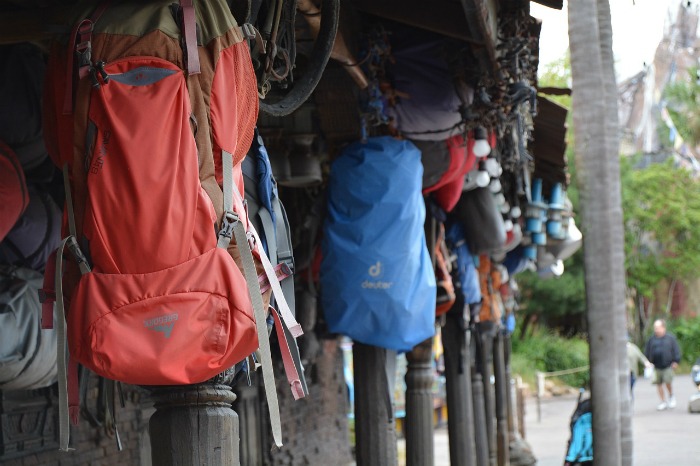 Time to turn the tables around!
No more of that student nonsense (for the time being), get your TEFL certificate and get paid to teach English while traveling.
Better yet, find work throughout Southeast Asia or Central America and chill out in paradise where the cost of living is incredibly low and the locals are as friendly as they come.
You can do your TEFL certificate online and within just a few short weeks if you put your mind to it.
And SURPRISE! Here's 15% off just because I did it and downright recommend it.
Type STORYV15 at the check-out: Online TEFL Course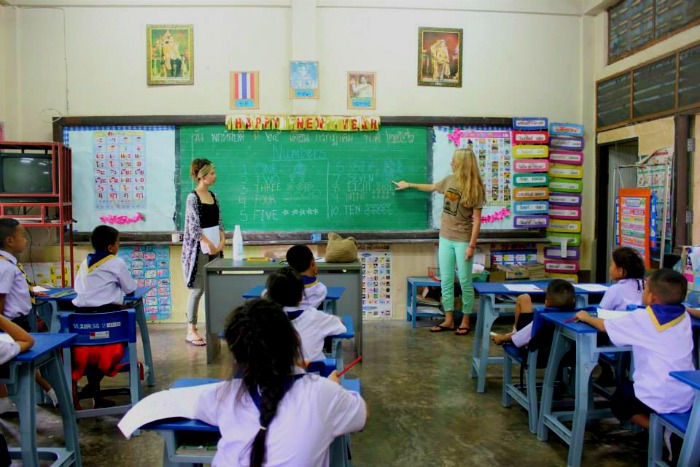 So, what are you waiting for?
With all of these gap year travel programs so readily available for you to take advantage of like right now (seriously, hurry, a year goes by in a flash), why not book yourself the trip of a lifetime and have the world's most epic gap year?!
To you and your gap year travel success!
For more tips and inspiration on how to turn travel into a lifestyle, download our free eBook, 12 Steps To Full Time Travel!
And if you found this at all helpful in deciding what to do with yourself over the next year, give it a share!