Romance and Europe are a match made in heaven. The winding streets, majestic architecture, and the breathtaking views make European countries an ultimate candidate for romantic holidays. Be it your honeymoon, an anniversary trip or an annual retreat, you must plan your trip to the most romantic cities in Europe at least once in a lifetime.
Want to know which ones should be on your list?
The Best Cities in Europe Where Love Is Always In The Air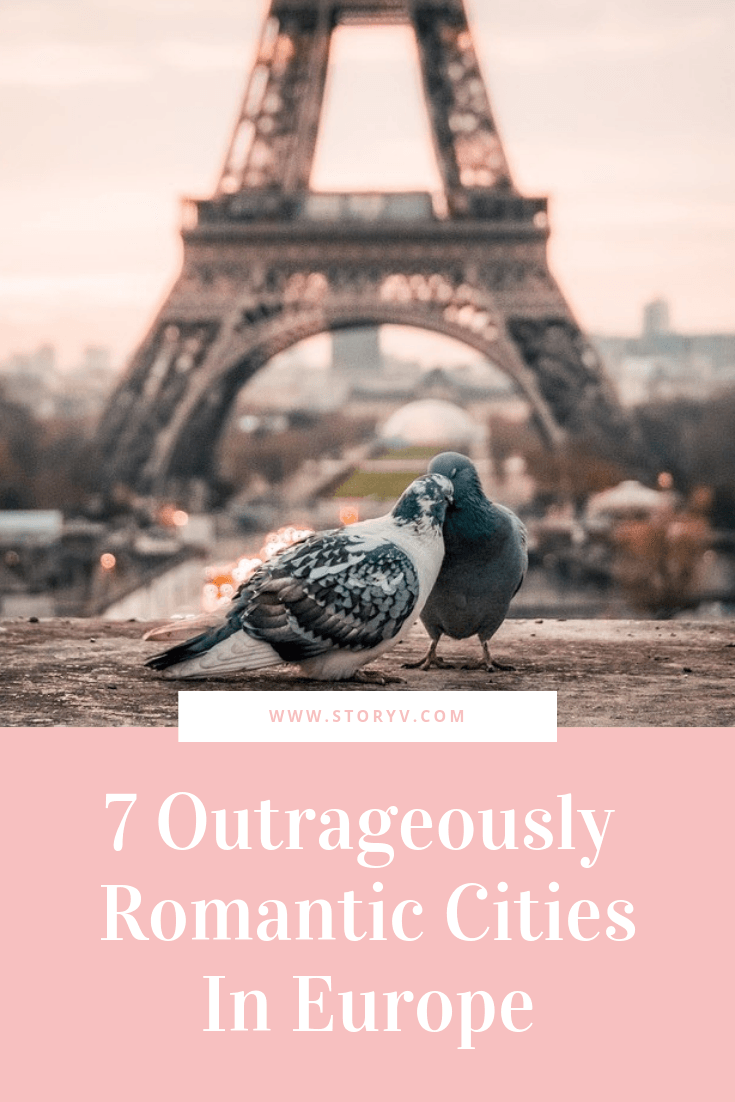 If your idea of a perfect romantic trip revolves around Europe, here's a list of 7 most breathtaking and outrageously romantic cities in Europe to visit...
1. Florence, Italy
The capital of Tuscany, Florence is a super romantic Italian city to visit. You can witness the reflections of Renaissance art and architecture here. From watching the crimson sunsets over river Arno to taking casual strolls in the city, everything about Florence is awe-strikingly beautiful and romantic.
Some of the best things to do in Florence are: Visiting the Boboli Gardens, Night walks at Piazza della Signoria, Dinner with a stunning view of Ponte Vecchio, and absorbing the views from Piazzale Michelangelo. You can also take a day trip to Fiesole, which is a quaint hilly town overlooking the Tuscan capital.
2. Salzburg, Austria
Located on the German-Austrian border, Salzburg is one of the most romantic places in the world. Not only is it the birthplace of Mozart, it is also a natural wonder showcasing the marvelous views of the Eastern Alps. Bisected by the Salzach River, this Austrian beauty is known for its baroque buildings and rich history.
While in Salzburg, you must visit Hallstatt on a day trip. It is a fairy-tale town that makes an ideal spot for couples.
3. Venice, Italy
Venice is by far one of the most idyllic cities in Europe, where roads are swapped for canals. Many people visit Venice for a perfect European honeymoon. The city is an architectural marvel made of several small islands in the Adriatic Sea.
Some phenomenal places to visit here include the Grand Canal, Rialto Bridge, St. Mark's Basilica, Doge's Palace and Murano.
4. Paris, France
When it comes to romantic cities in Europe, Paris is a no brainer. Flocked by thousands of couples each year, this French capital is an epicenter for fashion, food, architecture and art. Cradled by the river Seine, the Parisian cityscape reflects its rich 19th-century history.
Visit the Wall of Love, go for a picnic at the Luxembourg Palace and Gardens, and take an evening cruise along the Seine to experience a love-dipped holiday in Paris.
5. Prague, Czech Republic
Bohemian, colourful, and charming, Prague is a European wonder that you must visit at least once. As the capital of Czech Republic, this lovely city has a lot of experiences to offer. With its iconic landmark, Charles Bridge,built in 1402, Prague preserves strong ties to its history.
A week-long romantic retreat in Prague will leave both of you feeling happy, relaxed and deeply in love with the city. While you are here, take day trips to Kutna Hora, Cesky Krumlov, and the spa town of Karlovy Vary.
6. Ljubljana, Slovenia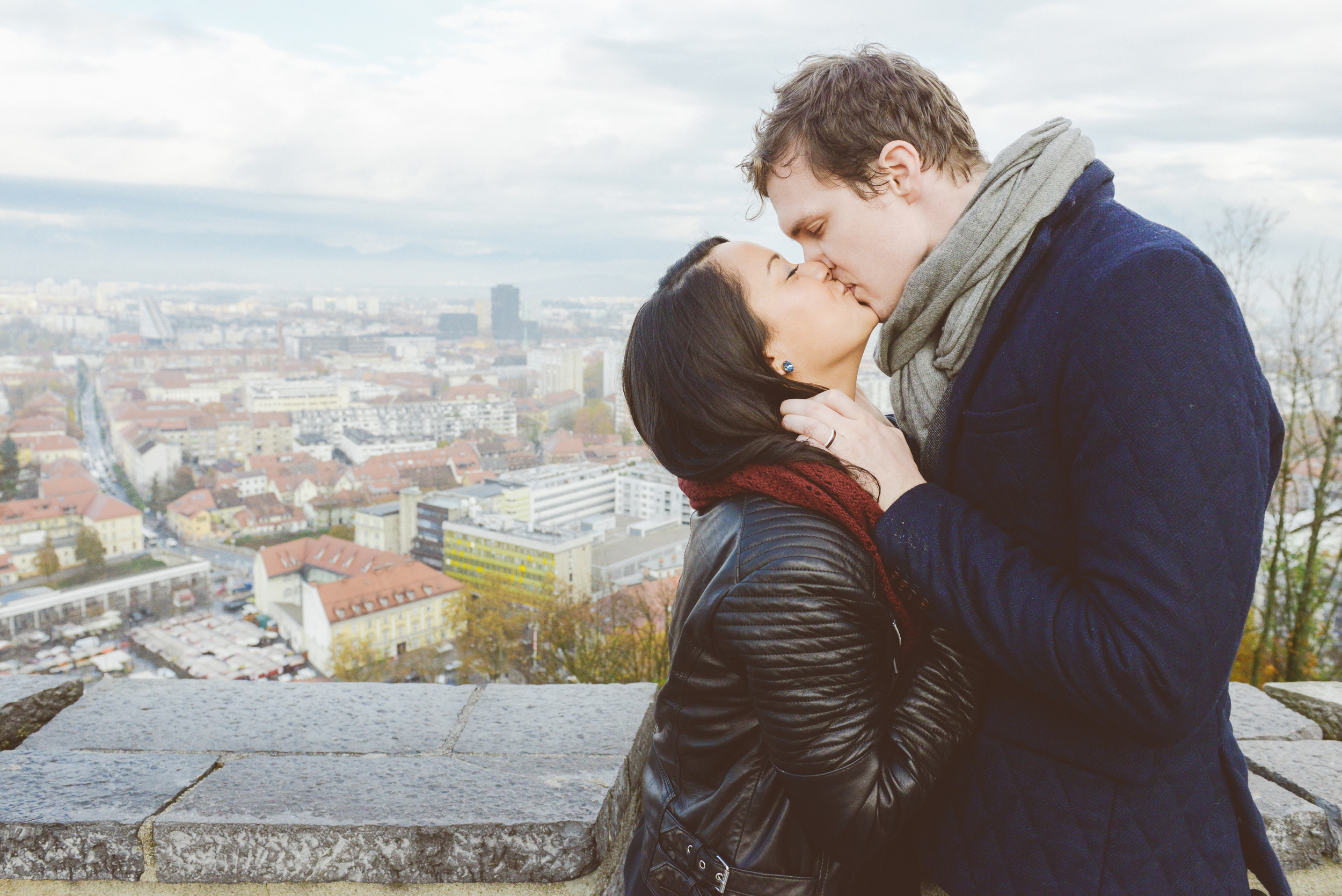 Slovenia is the land of nature allure and Ljubljana is on the top of the list when it comes to romantic spots in the country.
With its fairtylate-like charm, this European city can be your dream come true. Some romantic things that you can do here is to explore the colourful bridges and architecture of the city, visit the St. Nicholas Church, enjoy dinner at a castle and much more.
7. Tallin Estonia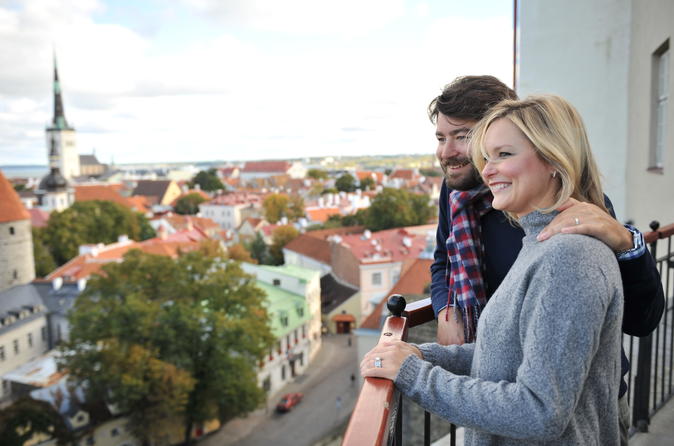 When it comes to Europe, Tallin is its underrated gem. If you're in search of an offbeat romantic experience, this Estonian beauty should be your go-to.
It offers various marvellous places to enjoy with your loved one. Tallin Botanical Garden, Harju Ice Rink, Pirita Beach and the Old Town are a few to name.
If a romantic fiesta is what you're craving, this is the ultimate list to consider. Go ahead, pick your favourite, book your tickets, pack your bags and enjoy a fulfilling and romantic time in Europe.