Yes. It's that time of the year again when you can literally feel the love in the air. Another seven days and Valentine's week will be knocking on our doors. Having said that, have you planned a gift for your special someone already?
Not yet? Good! Before you plan to fall into the outdated claptrap of gifting chocolates that melt and flowers that wilt, let's turn your attention towards choosing romantic getaways over all the mushy stuff.
This Valentine's do something different. Soak in some sun, cuddle under the stars, take on an adventure and make memories. This Valentine's week, gift your lover a romantic getaway that stays etched in their memories forever...
Best Romantic Getaways for Couples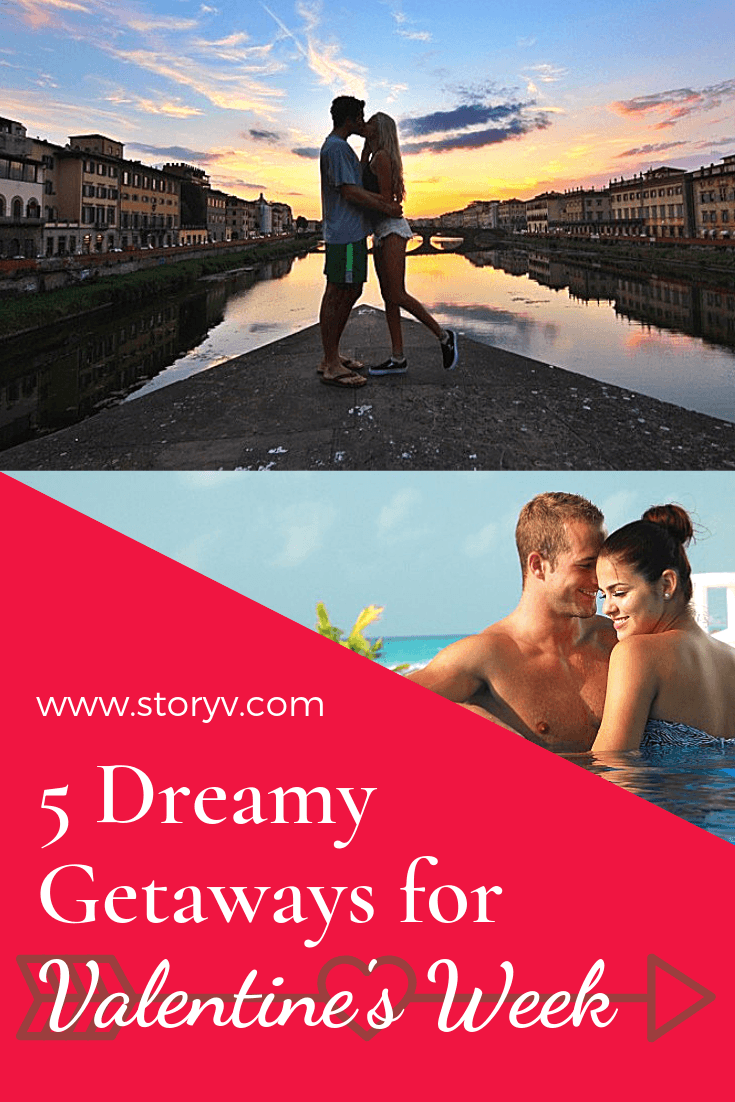 Nothing can live up to the excitement and joy of traveling together over Valentine's week. To help you settle on a destination, given below is a list of the best places to choose from...
1. Pocono Mountains, Pennsylvania, US
With its rolling mountain terrain, winding rivers, pristine lakes, and enthralling waterfalls, Pocono Mountains in Pennsylvania is an ideal place for couples to spend some time together. This region houses some of the most exclusive and opulent adults-only resorts in the US. At these resorts, you can indulge in one full week of togetherness and activities like skiing, golf, spa and massage.
2. Tuscany, Italy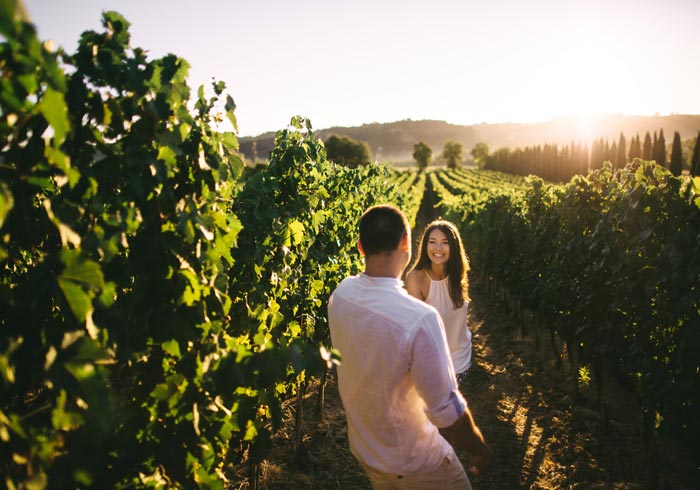 Italy's wine region, Tuscany, is a beautiful destination for couples. The olive grooves and curling vines will make you fall in love all over again. Some romantic things to do here include riding a scooter across the countryside, taking a dip in the hot strings, horseback riding, wine tasting, visiting the castles etc. If you are an adventure-loving couple, Tuscany offers some stunning hikes and trails to explore. Take a look at your accommodation options here.
3. Bora Bora, French Polynesia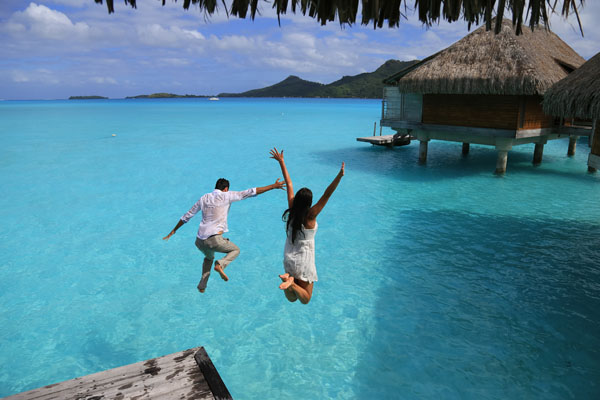 This one is a no-brainer. Bora Bora is one of the most exotic, stunning, and romantic places on earth. This French Polynesian island is a tropical marvel that is home to some of the fanciest and most romantic resorts in the world. Stay in an overwater bungalow, swim with baby sharks, go scuba diving and spend surreal evenings by the beach. Could there be a better Valentine's day gift? NO.
4. Cancun, Mexico
The South-eastern Mexican city of Cancun is popular for its stupendous beaches, luxe resorts and vibrant nightlife. Known as one of the best romantic getaways, Cancun will leave no stone unturned to surprise you. Here, you can stay at one of the exclusive adults-only resorts, go for a romantic Lobster Dinner Cruise, visit Isla Contoy, go parasailing together, or just laze on the beach besides the azure sea and the love of your life. Bottom line: Cancun is a sensuous, stunning, and refreshing getaway in every way.
5. Seville, Spain
Tucked away on Spain's southern coast, Seville is a fairy tale town that boasts magnificent architecture and rich history. Home to the largest Gothic cathedral in the world, Seville is quite famous among couples, mainly for the romantic, old-world charm that it oozes. While you choose to spend Valentine's week here, don't forget to indulge in some Spanish culinary delights, historical tours, and sightseeing.
Sea, sand or mountains, love conquers all. This Valentine's make your lover fall head over heels for you by taking them on a romantic getaway far from the bustle of life.
And well, couples who travel together stay together - that's a fact!