Carmina Marti is a self confessed Italy fanatic. Born and bred in Spain, Carmina first visited when she was just nine years old and has been visiting regularly ever since. Here she gives us her best Italy travel tips as a frequent insider. In this interview you will learn:
Where to stay in Italy
What to do in Italy
The challenges you may face as a traveler in Italy
The approximate cost of a two week trip to Italy
The top travel resources to book your trip to Italy online
Why Italy is such an amazing travel destination
Insider's Guide: Essential Italy Travel Tips You Need To Know Before Visiting
Pin these Italy travel tips to your travel board on Pinterest >>

To start, could you please give us a short introduction about yourself, where you're from and what you do?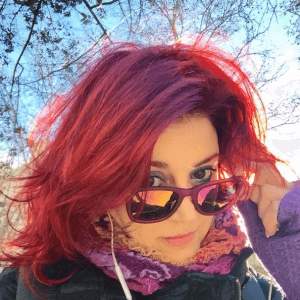 ¡Hola desde España! Hello from Spain, my name is Carmen and I work as a Creative in the Apple Store of my city, Valencia. I love enriching lives; not just at work, but all around me, so I love sharing my passions like photography, traveling, writing and cooking.
My father teaches History in a high school and because of his passion, I've always liked to know more and more about the local history in each place I visit.
When did you first visit Italy and how long did you stay for?
The first time I was only 9 years old and we traveled as a family by bus all around the country for 18 days. Italy shocked me. Wherever I laid my eyes there was an old stone, wreck or building with thousands of years of history. My father told me all the stories he remembered, and I knew I would return to this country in the future to discover it thoroughly.
What was it that made you fall in love with the country and did it inspire you to return?
The next times I visited Italy I fell in love with the warm light (which is perfect for photography); the people (cheerful, friendly and funny); the food (who doesn't like pizza or spaghetti?) and the constant feeling floating around you that something important once happened in the very spot you're stood.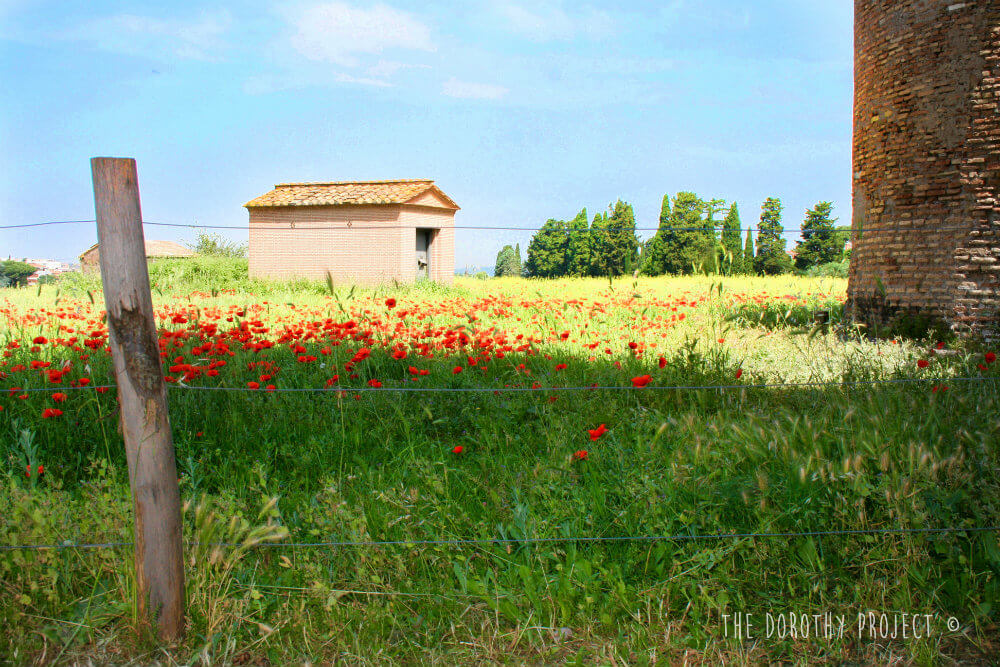 Which Italian cities are your favourite and why? Would you recommend these as travel destinations? If so, where do you recommend staying?
Rome
I love Rome, of course. It's the heart of Italy. You can enjoy walking, visiting lots of monuments and places, go shopping or make gastro-tours. It's a big city with a lot of fun night life, not just art, museums, parks and history. I've been to Rome 5 or 6 times and I always discover new places.
If you are going to stay at least 5 days, the best choice is renting an apartment in the city center. For families or groups this is the cheaper option. You have thousands of hotels, but the main problem is the quality-price ratio. You can find nice 3-4 star hotels and you can find really bad one's too. Often, a '4 star hotel' is really just a 2 or 3 star hotel.
Don't trust the photos in the web and always expect less. Reading the reviews on Trip Advisor will help you to find out what other people think about the hotels, and you can see their photos.
If you book a 5 star hotel, however, things change radically.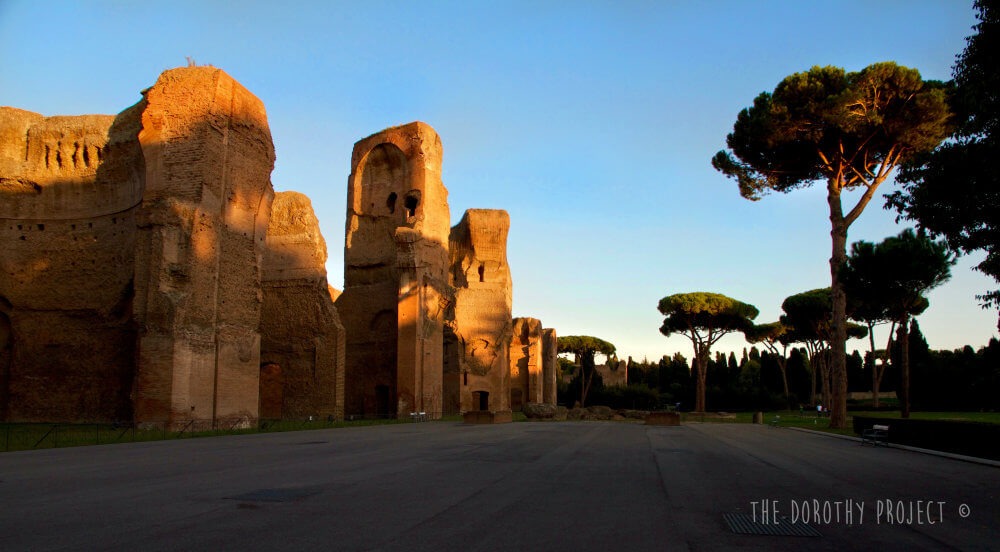 Venezia
Venezia, the magical and mysterious city in the lagoon. I know that it's always full of tourists but anyway, it is a must. It retains a special essence… the mist, the masks, the alleys and canals, they create an atmosphere that is pure poetry.
If you want to have a romantic weekend, you can stay at Hotel Palazzo Giovanelli. It's a beautiful XVI century palace in the Gran Canal, and the staff are really kind. If you can afford a 4-5 star hotel, this is one of the best choices in Venezia.
Don't forget to visit Murano island where the artisans produce beautiful crystal handcrafts and Burano (a fisherman's town) with its colourful houses and delicate lace handcrafts. You also have to see the Dodge Palace, San Marco Cathedral, the Orologio clock tower and the famous Bridge of Sighs.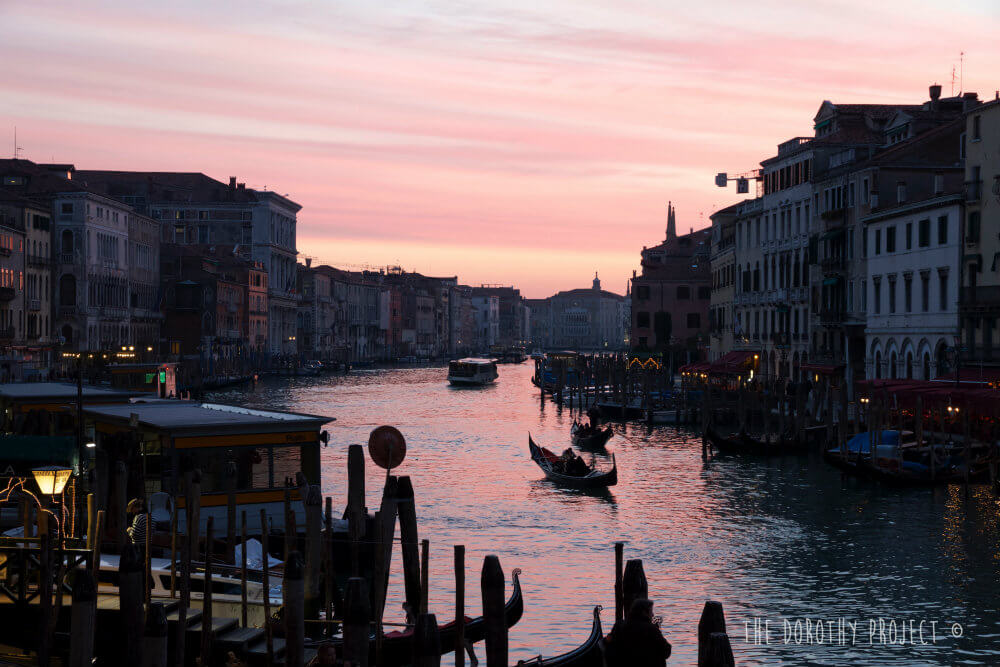 Capri
The south of Italy is absolutely amazing. The Amalfi and Sorrento coast are beautiful if you enjoy the beach, love eating fish and always look for the silver lining. This is where you can indulge in spa and relaxation tourism.
Capri is a small island and hotels can be very exclusive and expensive. If you can't afford them (like me) you can rent a short-term apartment or a cheap hotel, they are not beautiful, but I don't care because I spend all my time wandering around.
Pompeii
Pompeii is really stunning. You can not imagine somewhere this well preserved. Houses, shops, streets… all stopped in time since a volcano erupted in the first century, and you feel as if the owners are going to appear in that same moment.
You can't stay at Pompeii or Herculanum, you have to stay at Napoli and do a day trip. There are lots of hotels but apartments are not recommended because it's not the safest city in Italy… it's dirty, noisy and you can lose yourself easily in the chaotic streets. Traffic is crazy and you have to watch out for your bag.
Your absolute top things to do in Italy?
Visit the most important sites of the ancient Roman Empire like: Colosseum, the Roman Forum, the Pantheon, the ancient tunnels of Rome's catacombs, Caracalla's Baths etc. The Trevi Fountain is beautiful but modern.

If you want to have a quiet walk: The  rustic Appian Way is a route less traveled by the hordes of tourists. And the Villa Borghese is a huge park where you can lose yourself and take many photos. The Majencio Circus is where Ben-Hur was filmed and you can visit it in the Appian Way.

Having a "gelatto" or an "espresso" in Piazza Navona or everywhere you want, because ice creams and coffee are really good in Italy.

Eat pasta and pizza because they have thousands of recipes, but also if you like local dishes try Rissoto, Minestrone soup, Ossobucco meat, or Burrata; really awesome. They have lots of desserts that you will enjoy such Cannoli, Bussolai or Salame Dolce.

Take a "vaporetto" and cross the Veneta Lagoon to visit Burano, a fisherman's island with the colourful houses. If you like ghost/mystery stories, Venezia is full of them… Poveglia, Ca' Dario, the Bridge of the Murderers, etc.

Order a "spritz" (typical Veneto beverage, made with white wine in a crystal glass) and take a walk in the dark Gran Canal docks which are purely lit by candles; sit down, breathe and listen to the "gondolieri" singing.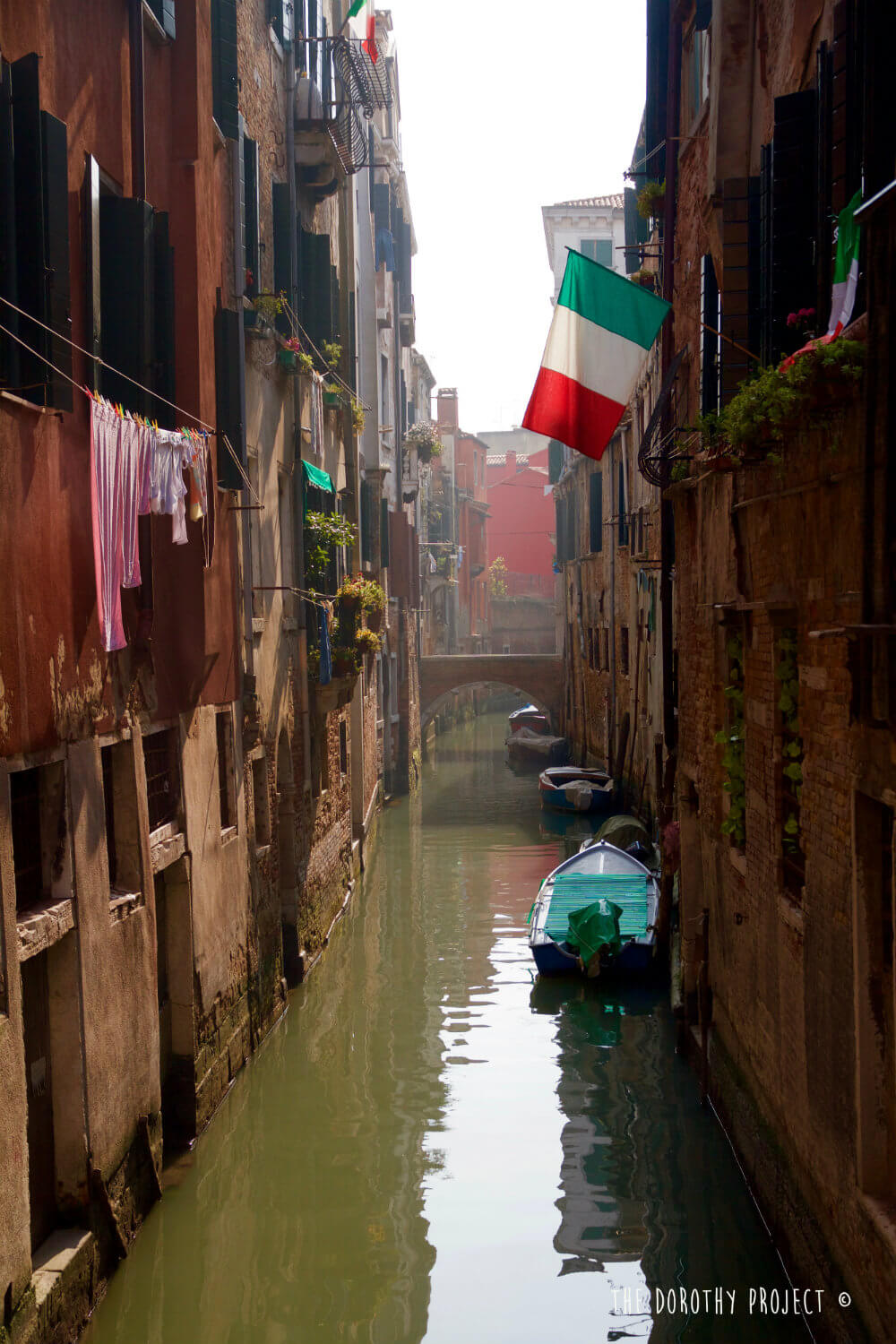 What challenges have you faced in Italy and how did you overcome them? Should people planning to visit Italy be aware of these challenges?
I have always traveled safe and easy on my own in Italy. It's a nice country, very well communicated, and there's a lot of information online to plan your trip yourself. People are kind and they will always try to help you.
Be careful of pickpockets as well as bills and prices, because they tend to alter them in their favour. If you take taxi, ask for the price before.
Italy is old and dirty, so if you like luxury, don't expect much of that in the common streets, restaurants, and tourist-class hotels.
In your opinion, what is the best way to travel in Italy and why?
Tour groups can be an interesting option for "lazy people" if you don't like studying history and preparing your own travel (museum tickets, audioguides, searching for on the web, etc). Guides are usually very good – they have all the tickets ready to go and tell you everything you need to know during each visit.
You can travel with children as there's plenty to see and do, but it's perfect for a romantic couple (especially Venezia), or a group of friends.
I really prefer to travel on my own and stay in one place as long as deemed necessary without time restrictions, especially when I want to get the perfect shot. On your own, it's usually cheaper or you at least get more for your money.
Don't forget to bring travel guide or something similar with you if you are not familiar with Ancient History as it will help you to understand many things. Rome is not just the Gladiator film ;).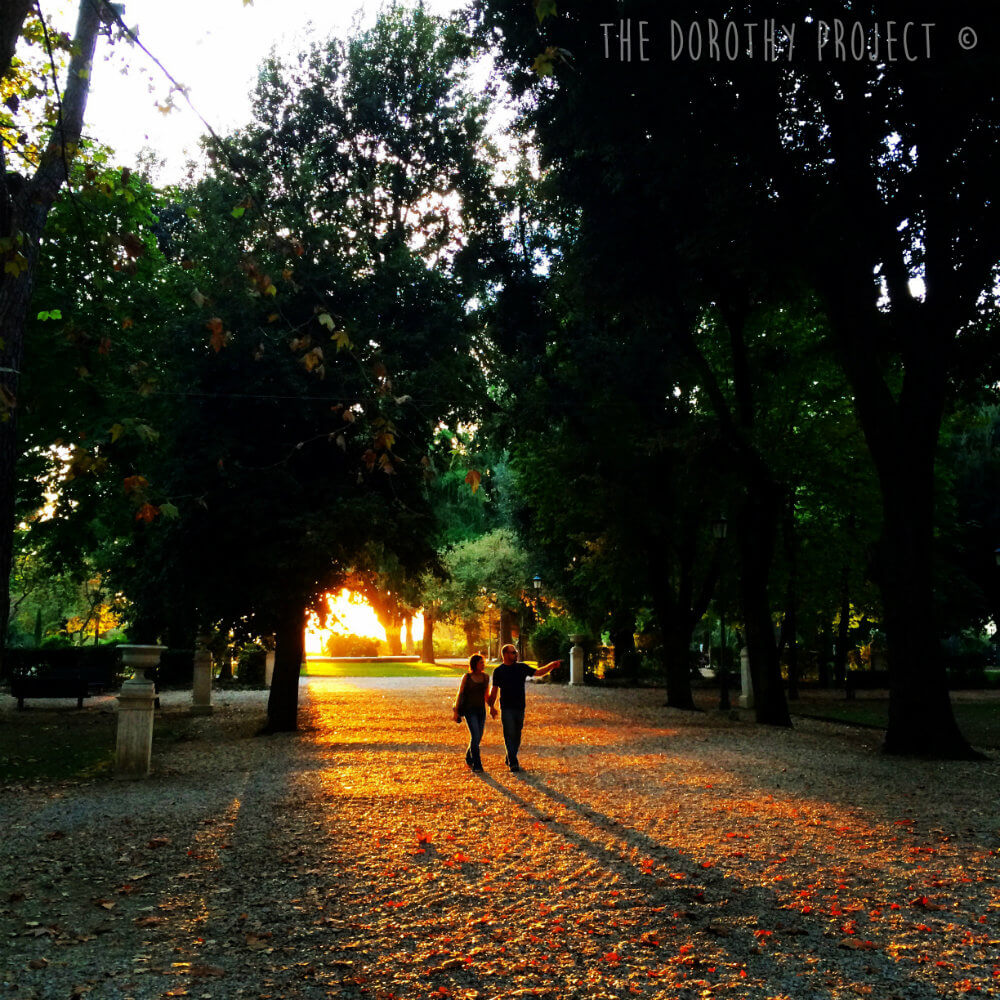 Based on this, approximately how much money would you save for two weeks of travel?
It depends on how many cities you want to visit, the hotel/apartment quality and if you are taking a train or renting a car. An average amount for a mid-class tourist could be about €1500-2000.
Your top go-to resources for booking flights, accommodation and tours in Italy?
Can you share with us three important Italy travel tips to know before visiting?
There are a lot of tourists in every queue and the weather is warm. Be patient, Italy is for enjoying not for stressing. If you plan your trip in advance and buy tickets online, you will have less timeouts.

The weather is quite hot, even in autumn so don't forget suncream. In many churches you can't get in with shorts (shorts up to the knee) and tank tops so bring a thin scarf with you to cover your shoulders.

Coperto: This is a tip. Everywhere charges coperto except the Lazio region, which includes Rome (but, that doesn't mean that there are some restaurants that will charge it even though they are not supposed to). You can point out that you know it is not allowed in Rome.

You will also be charged for bread in some places, including Rome. If you don't want it, wave it away when they bring it to the table and check your bill to be sure they did not include it.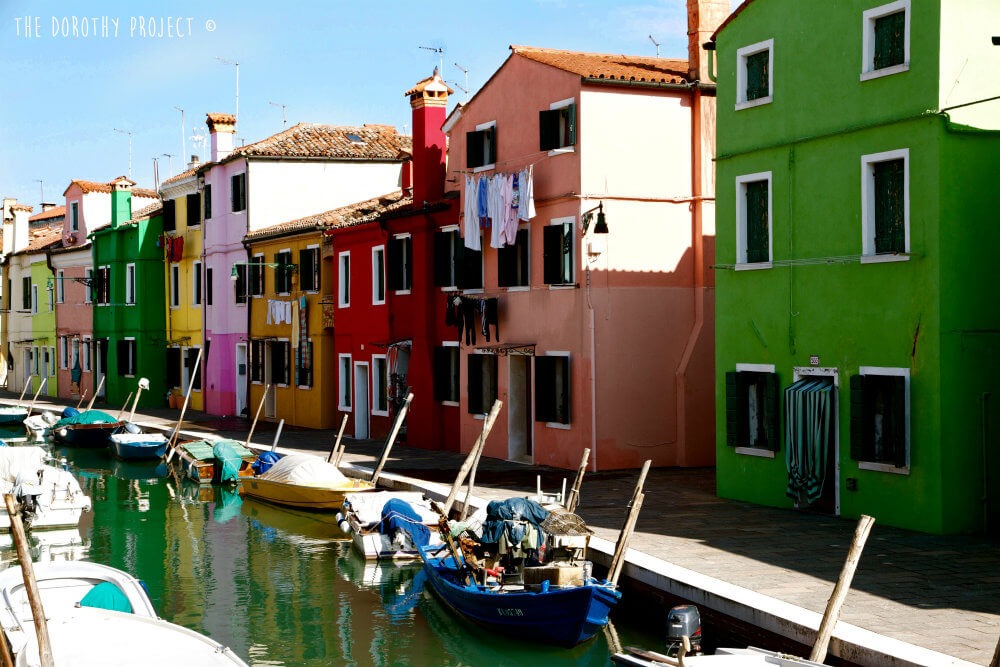 And finally, do you have any last words to inspire everyone reading this to travel to Italy?
Whether you travel to Italy with family, friends or as a couple, cheap or expensive, you will enjoy it.
Art, ancient history, warm weather and people, amazing food, shopping and design, long nights and bright days… Italy has inspired me to take photos and write novels.
I've travelled there with friends to have fun, with family to discover history and with my husband just to have a lovely time together.
I'm planning my next trip to Rome and Venezia (yes, again!), this time for the Venice Carnival in 2017. I hope you enjoy your travel in Italy and that you have an unforgettable experience!
You can see my photos here: http://ssybila.wixsite.com/portfolio1 and https://www.flickr.com/photos/thedorothyproject/
Thank you Carmina for sharing your best Italy travel tips! You have given us a lot of practical advice which has definitely inspired me to return again!
To learn about Carmina's next adventures in Italy and see all of her photo's, remember to follow her on Instagram: @the_dorothy_project and Twitter: @GraceO_Malley.
---
Now it's over to you reading this! Leave your answers in the comments section below…
Are you planning a trip and looking for more Italy travel tips? Leave your questions below and we'll help you out!
Have you been to Italy and know some more Italy travel tips to add to the list? Let us know!
---
Are you interested in being a featured traveler and sharing your travel tips?
Click here to send an email to us
Share a few words about yourself and your travel experience as well as a link to your blog or favourite social media channel
We'll be in contact!