Are you planning a trip to Vietnam? Then you might consider reading this post before you leave to stay healthy throughout your stay there. As a traveler, the last thing you want is to have to deal with health issues while you are enjoying your vacation. Such issues can be avoided by taking the right steps.
Here we will break down those steps for you. From the vaccinations to get to the kind of food to eat to water safety tips, we will help you stay healthy in Vietnam. It is all too easy to get swept up in the beauty of Vietnam and to forget about the necessary safety precautions you should be taking.
Without wasting much of your time, we have great health tips for you to help you stay safe in Vietnam. Continue reading the rest of this article to learn more.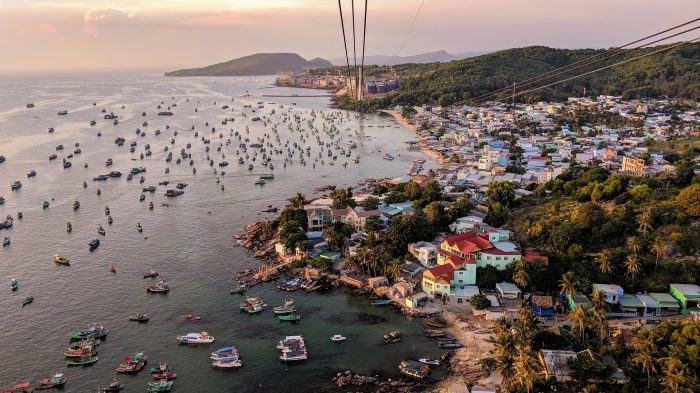 Accessing Medical Treatment In Vietnam
In Vietnam, you will find that the medical clinics that offer good standard care vary from city to city. If you happen to go to rural areas, you will most likely find few or no medical centers at all. Private hospitals have the best standards. However, you might have to pay higher fees or even pay upfront.
You should consider bringing your medications since not every kind is readily available in Vietnam. However, per customs regulations, you need to make sure the medication's value is below $100. You might also need a doctor's letter clearly stating what the medications are for and what dosage you are expected to take. On the other hand, if the value is more than $100, always declare it upon arrival in Vietnam.
Vaccinations To Take
The World Health Organization (WHO) advises travelers to take the following vaccinations if they plan to visit Vietnam.
Routine vaccinations like tetanus, diphtheria, mumps, measles, polio, and rubella.

Hepatitis A&B. Every traveler must the Hep B shot, and you will need to take three shots over six months. The beauty with this shot is that it gives people 95% lifetime protection.

Typhoid

Japanese Encephalitis. This will be important, especially if you plan to stay for long as the northern areas experience epidemics, especially in May through October.
Mosquito-borne Diseases
As mosquitoes are common in the area, it is important to be aware of the potential diseases you can get from the insects.
Malaria And Dengue Fever
Malaria and Dengue fever are quite prevalent in Vietnam, especially in the south. In the past few years, more than 184,000 cases of dengue fever were reported. In fact, there were 32 deaths in 2017, so protect yourself accordingly. 
Keep in mind that the mosquitoes that carry malaria and dengue are mostly found in wet climates, so if you plan to go trekking in mountainous places such as Sapa, watch your back. The bad news is that there is not a vaccine for dengue fever. However, it's advisable to take anti-malarial medication during your time in these risky areas. Furthermore, always remember to wear socks and long trousers, sleep under a treated mosquito net, or use strong mosquito repellants. 
Zika Virus
Zika virus has continued to be a pain in the neck in Vietnam for a long time. To make matters worse, just like dengue fever, the zika virus doesn't have any vaccinations. As such, be sure to be careful so that you are not bitten.
Japanese Encephalitis
This is another disease prevalent in Vietnam, with the highest cases reported within the northern part of Hanoi and other areas that border China. The good news is that there is a vaccine available, but this doesn't mean you should expose yourself to be bitten.
Food, Water And General Hygiene
Traveling would be meaningless for most people if they left the country without sampling the local cuisine. However, be mindful about which places you eat at, as not all places have excellent hygiene standards. If you don't have a local tour guide, follow your instincts; if something looks like it will make you sick, it likely will.
There have always been outbreaks of Cholera, Typhoid, and Hepatitis A over the years in Vietnam. By all means, avoid drinking water from sources you don't trust. Avoid salads, icy drinks or ice cubes, fruits, or any other thing that is directly washed with water. Also, always remember to practice good hygiene to avoid getting issues like cholera or diarrhea. If that does happen, visit the nearest doctor immediately.
There have also been cases of hand, foot, and mouth diseases throughout Vietnam over the past years. As such, observe good hygiene and be cautious not to contract this kind of disease. Always wash your hands with soap and clean water and avoid getting in contact with someone who has suffered from this disease before.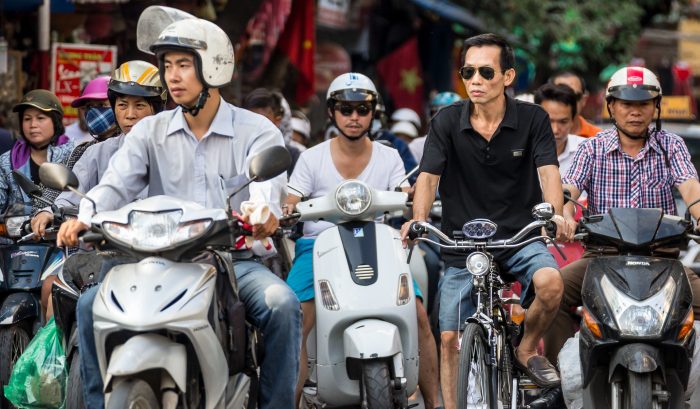 Vietnam's Climate And Weather
Vietnam is located in a tropical zone, which has lots of sunshine, humidity, rainfall, and monsoons. It has two distinct seasons, with an average temperature of 22C to 27C. Usually, the cold season lasts somewhere between November to April and the hot and wet season lasts from May to October.
The northern part usually has four seasons; spring, summer, autumn, and winter. You will often hear of flooding, especially between June and December around the area of Hanoi in the northern part of Vietnam.
Bottom Line
Vietnam receives the most significant number of travelers from October to April, but that doesn't mean you can't travel in other months. And as a pro tip, if it's your first time here, try and pack light and carry only easy-to-dry clothes. This is because the country's weather can change from sunshine to heavy rain very quickly. Otherwise, enjoy your travel, take a lot of photos and create memories. After all, that's what traveling is all about.