Whether it is being one with nature, escaping the city, finding inner peace, or for whatever other reason, camping has become one of the go-to outdoor adventures or trips of people. Aside from the reasons above, there is the thrill of serenity in the camping site as everything feels like the old times.
Through time, there are public and private camping sites that arise due to the demand. However, these campsites usually are fully booked due to their popularity, especially during weekends, holidays, long breaks, or peak season.
Thus, many people have resorted to finding alternatives to these campsites. So, the idea of dispersed camping comes about, wherein people can set up their camp site outside the designated sites. Check out what dispersed camping is and how to prepare for it.
Camping Outside Camping Areas
Being With Nature At Its Best
Leaving No Trace Behind
Bringing Only The Essential Items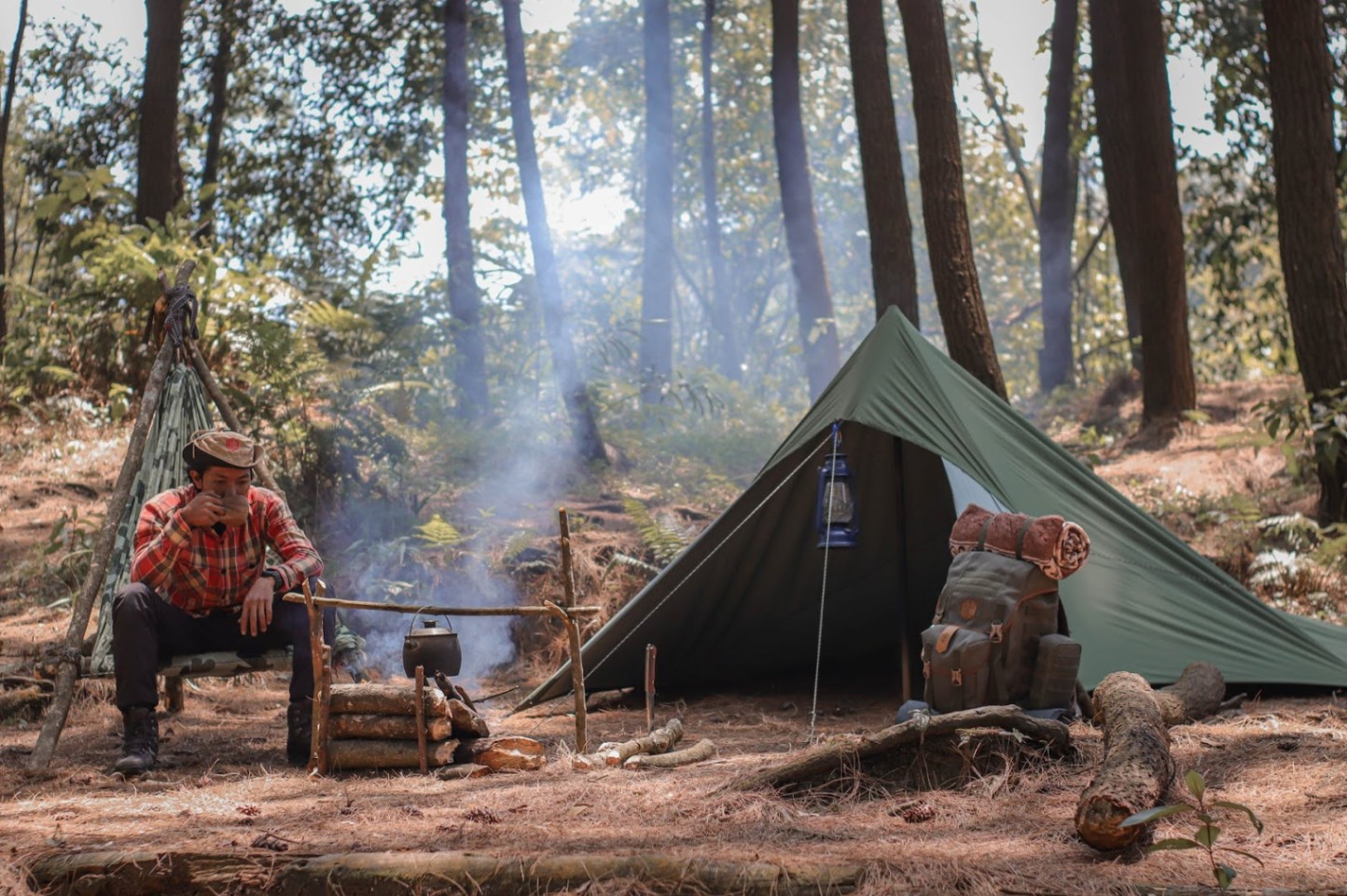 Camping Outside Camping Areas
Due to the demand for camping sites, it has become challenging to get a reservation to secure a spot on a specific date. But, people have thought of other ways on how to still camp even without the designated camping sites. This is when dispersed camping comes into popularity.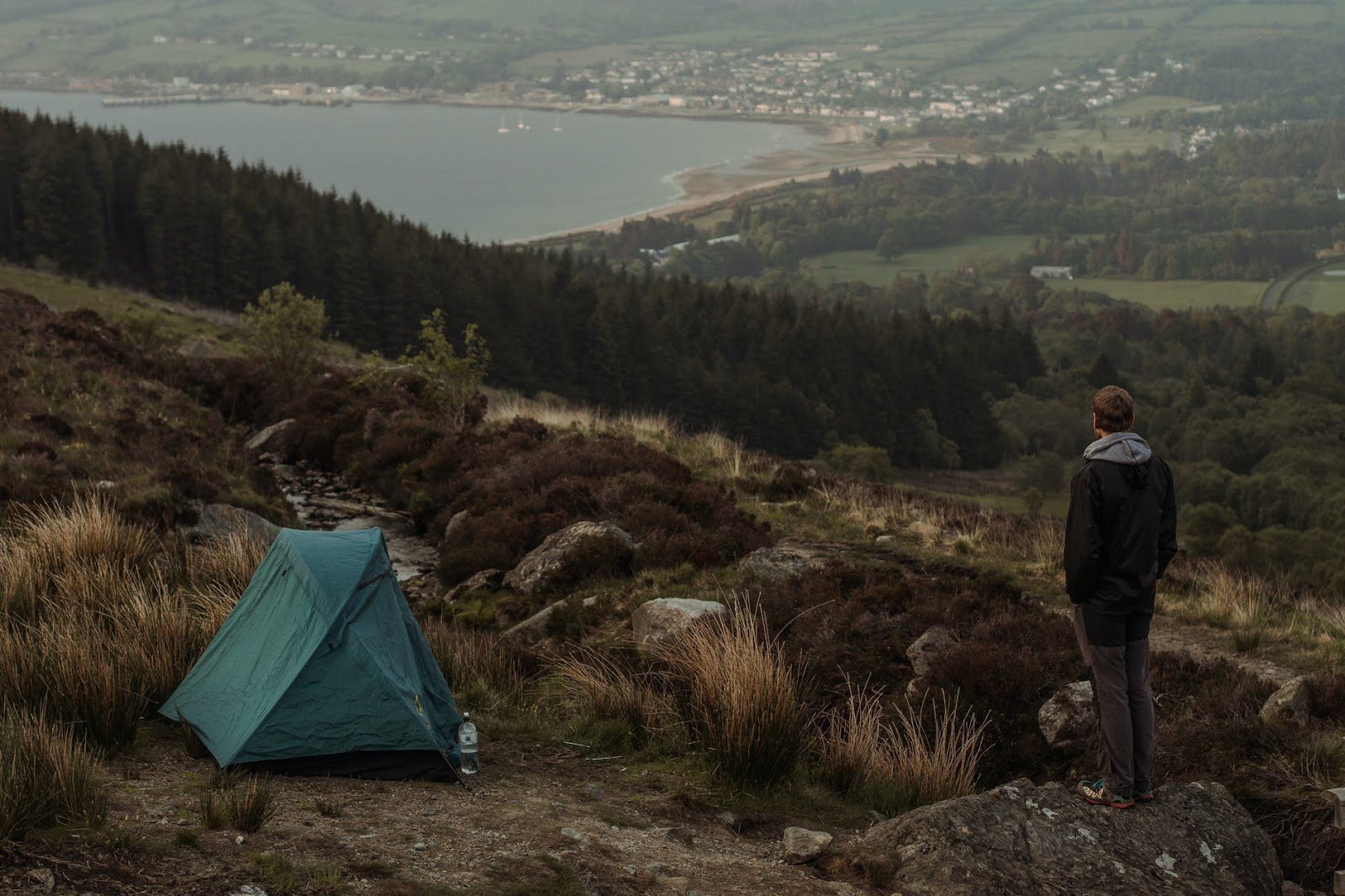 People often rant about not getting a reservation at a national park for camping. So, they adjust the date of their camping with friends or family members based on availability. More often than not, people cancel their plans or try their best to make space in their schedule depending on the available slot in the campsite.
There has been a slight change in the usual camping experience to avoid this hassle, which mainly involves the camp's location. With dispersed camping, people go off-grid from these famous or designated campsites. Most importantly, they are not illegal, even if they set up their camp outside the usual camping areas.
The government allowed dispersed camping in national forests and other public lands under the Bureau of Land Management (BLM). So, dispersed camping happens on pretty deserted areas in the mountains, forests, or grasslands as long as they are covered by BLM. Dispersed camping is also known as dry camping, wild camping, and boondocking.
Perfect Places To Go Dispersed Camping
People disperse camp sometimes because they want a quieter environment or camping experience. Designated camping sites will be full of other people, while it is rare to find other people dispersed camping in a specific area.
As mentioned, dispersed camping can be done on national forests or BLM land. Thus, it is essential to seek help from the respective ranger station on the allowed dispersed camping sites around your area. The allowed dispersed camping areas differ from place to place, so it is better to ask rangers.
The sites are often a few miles away from or inside national parks, and the entire place is almost yours to use. Since there is no designated place to set up the tent, it is advisable to find flat grounds or open meadows. But, the best option is to look for areas where other people have had their dispersed camp already.
Being With Nature At Its Best
Some people go camping to experience the quietness of nature and do stuff the old ways like cooking food on firewood, etc. However, dispersed campers often say that to experience being with nature at its best.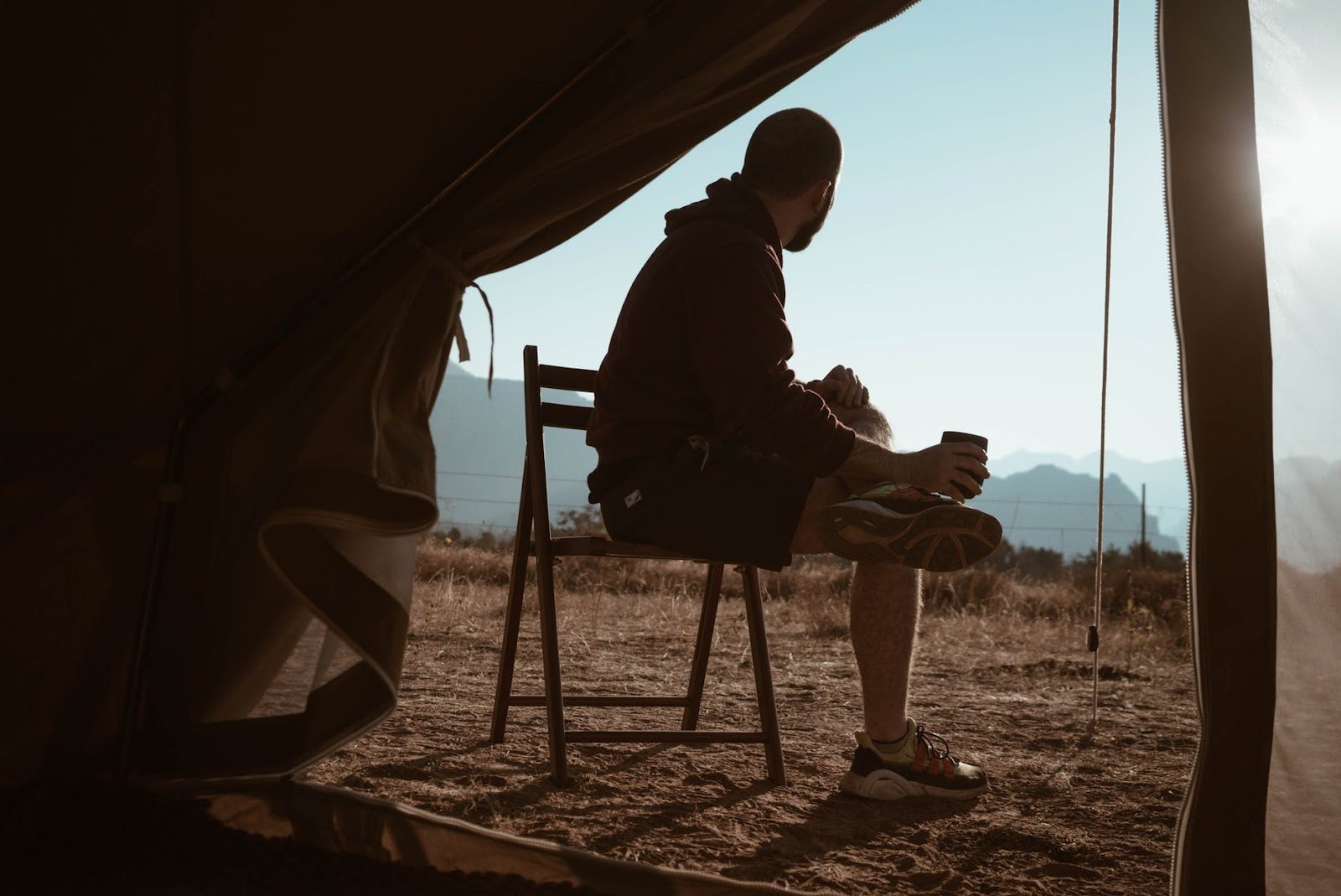 The primary reason is that everything is raw and untamed. Thus, dispersed campers find ways to deal with these situations, which adds a thrill to the experience. For example, in designated campsites, trash removal, toilet facilities, tables, and fire pits are available, but not when you are dispersed camping.
Moreover, the thing with dispersed camping is that it is indeed free from other people. Since some are trying to escape the busyness of the city, they want a tranquil environment for their camping experience. With dispersed camping, people have the freedom to choose which spot they wish to set up camp within the designated area.
Lastly, it is genuine nature because dispersed camping happens in secluded or remote areas of national forests. Campers are dependent on their supplies and natural resources like brooks or small rivers for water and more. The beauty of nature surrounds them.
Away From The City
One of the things that dispersed camping lets people experience is an almost cosmplete escape from the city - the noise, people, and technology. Since dispersed camping is usually in deep forests or remote areas, signal reception is nowhere to be found.
Before going off the grid campers must familiarize themselves with the area to avoid getting lost. Some campers even try to memorize the map or location wherein dispersed camping is allowed.
The most practical thing to do is print the maps so that it will not be challenging to navigate the national forests or BLM land.
Leaving No Trace Behind
Since there are no specified rules on dispersed camping, it is an unwritten rule that campers should follow the Leave No Trace policy. One of the principles of dispersed camping is to experience nature at its best, so people will expect people to help maintain this best of nature.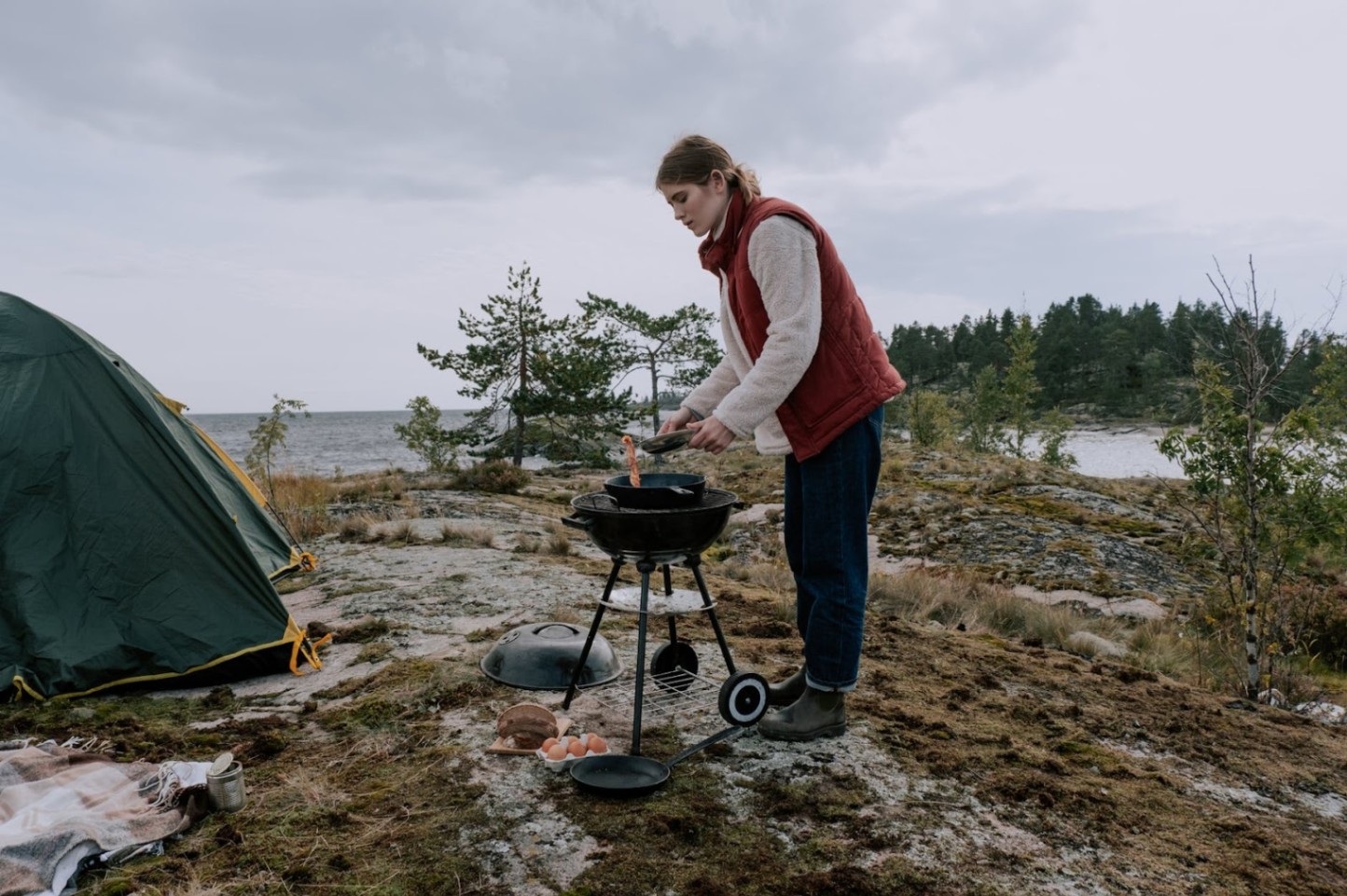 Campers take part in the maintenance and sustainability of these national forests and BLM land so that many people can also experience the beauty of dispersed camping. The Leave No Trace emphasizes the idea that campers must maintain the cleanliness and order of the site where they had set up their tent and other things.
There are seven principles under the Leave No Trace rule, wherein some of the most important ones are preparing all materials and equipment to be brought are safe and environment-friendly. The second one is to travel and camp on durable surfaces. Campers are advised to follow available or visible tracks, especially for vehicles like RVs.
It is a must that people will set up their camp in areas wherein there are traces that other campers have been before. So, people will not cause any alterations to the environment like setting up fire pits, etc. Moreover, choose an area away from vegetation or growing plants and trees; settle for flat grounds or grasslands.
Proper Waste Disposal Must Be Observed
They say that they do not need to continuously remind campers to properly dispose of waste as this is standard etiquette. For dispersed camping, it is better to have trash bags prepared and then throw them away when in the city or other proper waste disposal places and not in the forests or campsites.
Since toilet facilities will not be available during dispersed camping, it is rare to find proper areas to do your business. Thus, it is advisable that campers must learn how to create catholes.
It is a must that the hole is at least six inches deep in the ground and at least 100 meters away from any water supply. Human waste contains microorganisms that may contaminate the water supply of the area. Remember that the hole must be covered with dirt again and marked properly.
Bringing Only The Essential Items
Dispersed camping does not require fancy equipment and materials. People who usually go dispersed camping said that they pack only the most important equipment because their trips are unplanned or on a whim most of the time. Also, bringing minimal equipment is advantageous for travel and setup.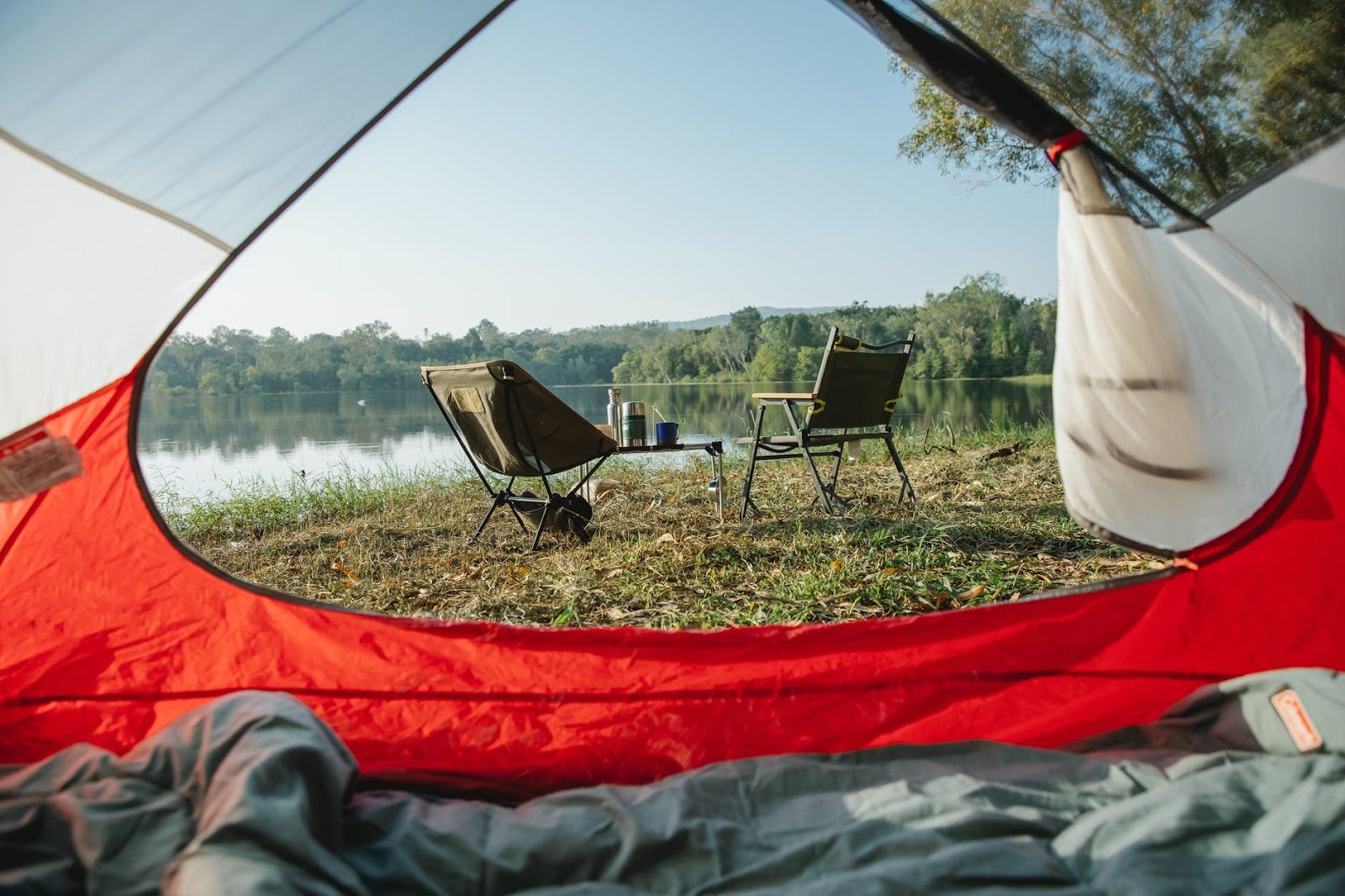 Some of these materials are the camping must-haves like a tent, sleeping pads, and sleeping bags. So, it is necessary to find areas wherein campers have the space to set up their tents. Also, flat ground is ideal so that the sleeping experience will be relatively comfortable.
Safety items are still a must because campers do not know what they will encounter in the area. It is better to be prepared and have them at hand, including the compass, flashlight, knife, whistle, tire repair kit, and much more. Campers may add whatever they seem necessary to feel safe and have that peace of mind.
Do not forget to bring enough food supplies. It is better to bring in easy-to-eat food so that you will not be compelled to start a campfire and avoid the hassle of setting up a fire pit. Also, note that you must have a drinking water supply. It is safe to estimate one gallon for each person per day, but bring extra for assurance.
Do Not Start A Fire If Possible
According to the Leave No Trace rule, it is best to reduce the campfire impact. So, if the campers can avoid setting up campfires, it will be better for the environment and wildlife. Also, campfire pits leave traces that are difficult to remove.
Campfires pose several threats to nature, such as starting a wildfire. Some areas are highly vulnerable to wildfires, so campers are not allowed to create any fire. Different dispersed camping areas have varying campfire rules.
Campers are expected to know these rules before going to the area. It is recommended to ask for clarification and further information on the policies of the national parks and BLM laws at the respective ranger station.
Conclusion
Dispersed camping is a viable option for those looking for an experience with nature away from people in the famous campsites. National parks and BLM lands are used as dispersed camping areas with their respective rules and policies.
Since dispersed camping involves staying in forests, campers are expected to follow the Leave No Trace rule.