Hey there, traveler! Are you planning a trip to Malaysia? The country is filled with hidden gems and treasures that you should not miss out on when traveling to Asia's multi-ethnic city.
Here are the top 10 places worth visiting in Malaysia. Read on to discover the places that should be included in your itinerary.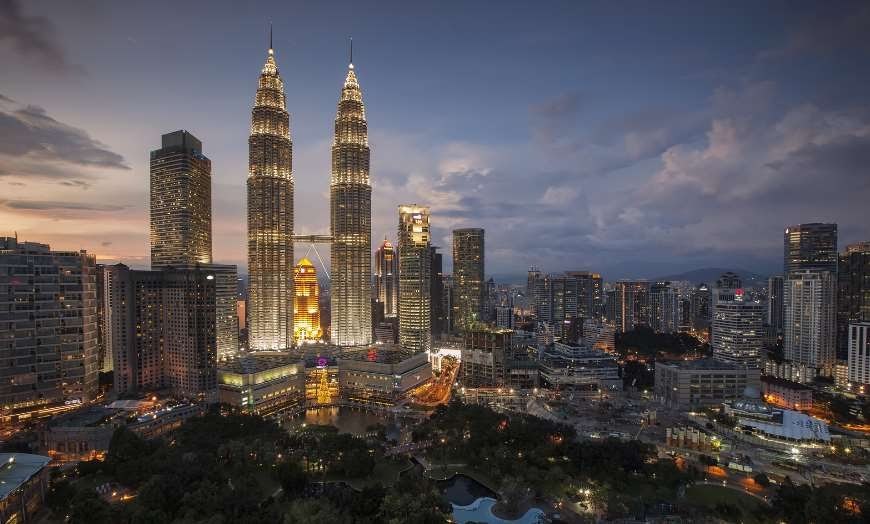 Ipoh
Ipoh is the third-largest city in Malaysia and is famed for its unspoiled nature, colonial-era architecture, and diverse traditional cuisine combining the Indian, Chinese and Malay influences. Located near the Kinta River, Ipoh's Old Town is the best place to see Chinese shophouses and the famous "Concubine Lane."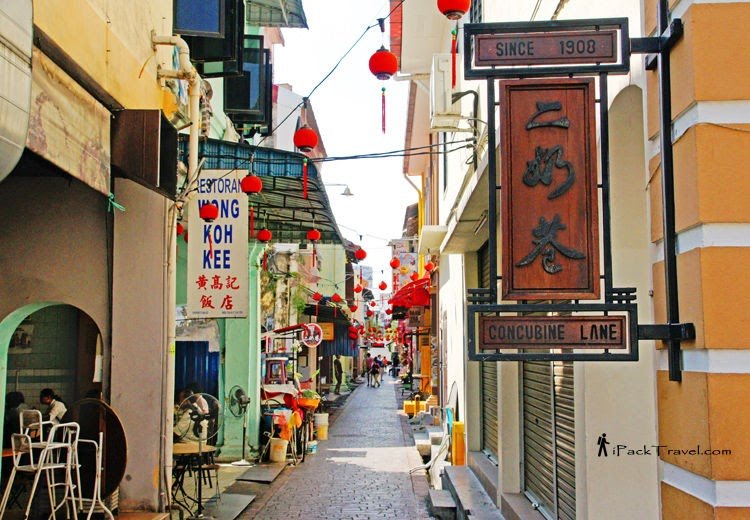 The Concubine Lane is an area filled with restaurants, pop-up stalls, as well as gift shops. Keeping the city's heritage alive are the various large murals and street art scrawling across the city's buildings.
Be sure to stop by at the Birch Memorial Clock Tower to snap some IG-worthy photos, as well as the D. R. Seenivasagam Park to marvel over the Japanese Gardens. For adventurous souls, visit the Sunway Lost World of Tambun theme park to swim in the hot spring or try some fun rides, ziplines, and wall-climbing.
Batu Ferringhi
Batu Ferringhi is a cult-favorite beach destination for both locals and tourists alike. Sunbathers and beach lovers will find paradise in the stretch of pristine beach resorts in this area. The turquoise coastlines are lined with rocky outcrops and high-end resorts. Visitors can also try parasailing, windsurfing, or jet skiing right off the beach.
At sundown, Batu Ferringhi's night market becomes a tourist hotspot where travelers can find limitless batik, handmade souvenirs, and local handicrafts. Numerous food stalls offer authentic traditional Malay food amid a vivid atmosphere and live entertainment.
You can also visit a batik factory in town to learn the unique painting technique of batik. While in Batu Ferringhi, tourists make sure to drop by the Tropical Spice Garden, an eight-acre park featuring marvelous waterfalls, lush hiking trails, and an extensive herbal garden that will surely delight nature lovers.
Taman Negara
Taman Negara is a protected area home to a 130-million-year-old deciduous rainforest that is impossible to explore in just a single day. Aside from bird watching and jungle trekking, visitors also take on the challenge of climbing Mount Tahan, which is said to be the hardest hike in Malaysia.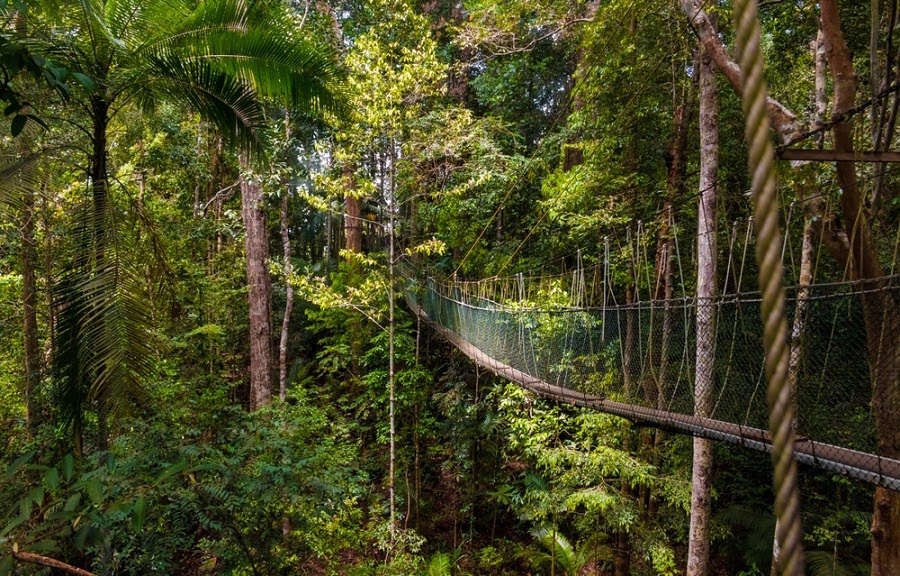 The park is also home to numerous endangered species, such as the Malayan tiger and the Malayan peacock-pheasants. If you're lucky enough, you can catch a glimpse of these rare animals! People can also try the canopy walkway or try the Lata Berkoh river rapids.
While exploring the Gua Telinga limestone cave system can take weeks, visitors can join individual guided tours to experience the main caves. During these trips, you'll have to squeeze and crawl through tight underground tunnels and run the risk of getting wet!
Kota Kinabalu, Sabah
The capital of Sabah, Kota Kinabalu, is home to the Tanjung Aru Beach where a fantastic sunset view greets visitors and travelers every day. The Likas Bay is also a popular destination for strolling along the coast and islands.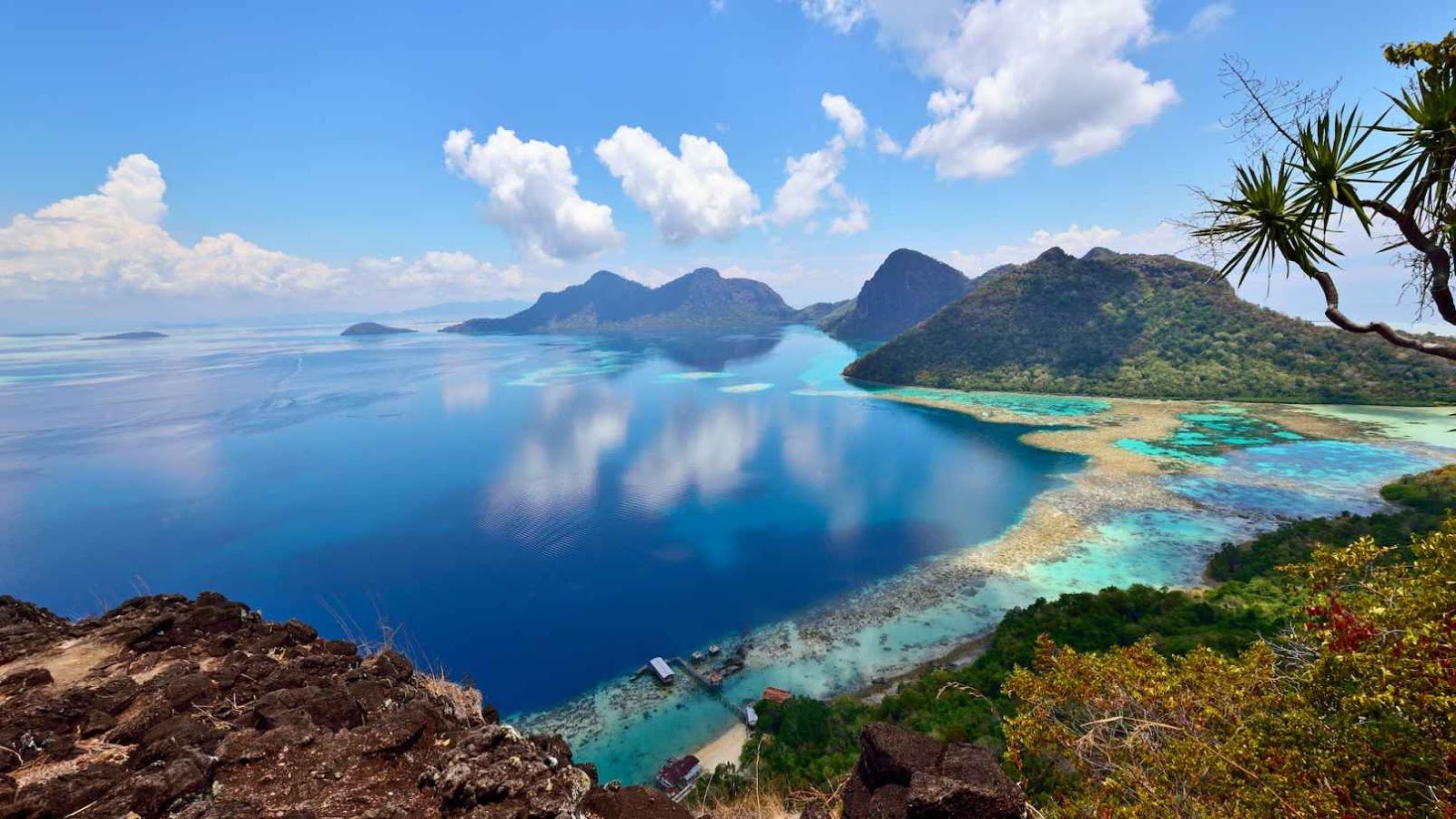 The five islands of Tunku Abdul Rahman Marine Park, which can be reached via a short drive from the city, is a great destination for a day of relaxation by snorkeling. The park also offers a great place for sunbathing, exploring the coral reefs, and hiking the many trails through the lush tropical forest.
Malaysia's highest mountain, Mount Kinabalu, is a well-known climbing destination. It is home to many endangered species such as the orangutan and the giant vine, Rafflesia. Take note, however, that people can only climb the mountain with park rangers!
The Cameron Highlands, Pahang
Tea lovers will enjoy visiting the Cameron Highlands, a hilly region with a long tradition of tea growing on the slopes of the mountainside. While the tea plantations serve as the area's main attraction, the Cameron Highlands is also known for the divine strawberry and lavender farms, herbal gardens, nurseries, and orchards.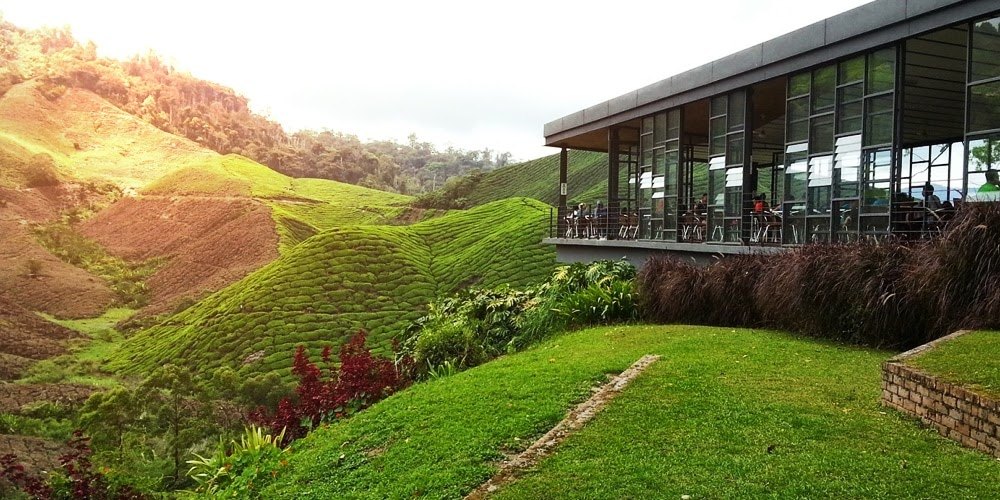 Follow the Mossy Forest boardwalk steps to see the local flora and fauna in a foggy tropical evergreen environment. If you're running out of time, a quick visit to the BOH Tea Plantation will not disappoint you. Here, you can see the tea-making process and visit the gift shop and explore walkways.
To know more about the farming practices in Malaysia, you can drop by Mardi's Agro Technology Park and tour the fruit orchards or camp overnight. Lastly, visit The Time Tunnel, the only memorabilia museum in Malaysia, and travel back in time to the early 20th century.
Kuala Lumpur
Malaysia's capital and largest city, Kuala Lumpur (KL), is a tourist hotspot that must not be missed by anyone visiting the country. Widely known for the famous Petronas Twin Towers, the world's tallest twin towers, KL is included in the list of top 10 most visited cities globally.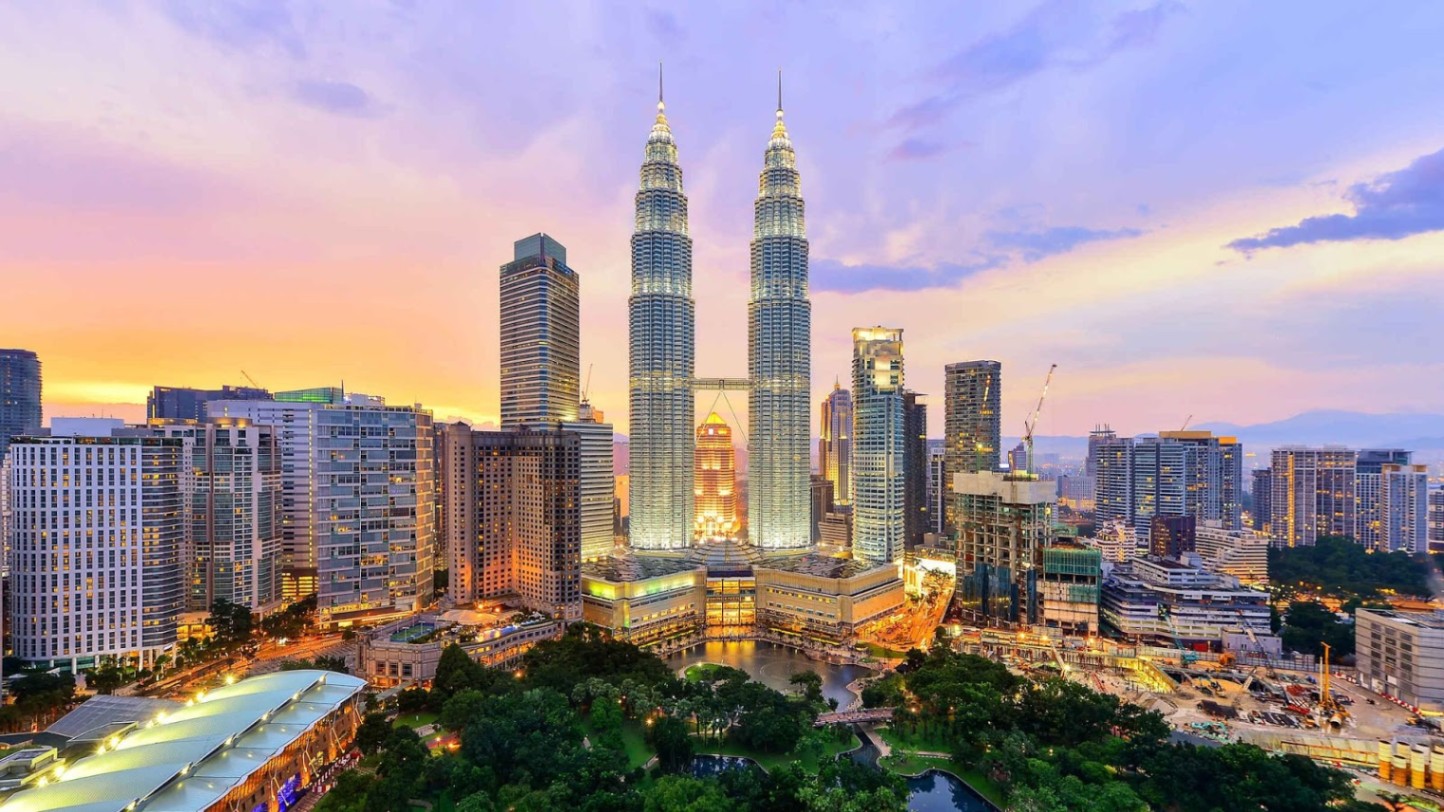 With over 70 shopping centers and 800 stores in the massive Central Market, Kuala Lumpur is considered one of the best shopping destinations in Southeast Asia.
Merdeka Square, Chinatown's Petaling Street, and KL Bird Park are also some of the best places you should not miss while in town.
George Town
Another UNESCO World Heritage Site, George Town, is an older part of Malaysia's second-largest city and is best known for its food and architecture. Dubbed as "the food capital of Malaysia," George Town is filled with stalls and restaurants where people can find the best street food in Asia.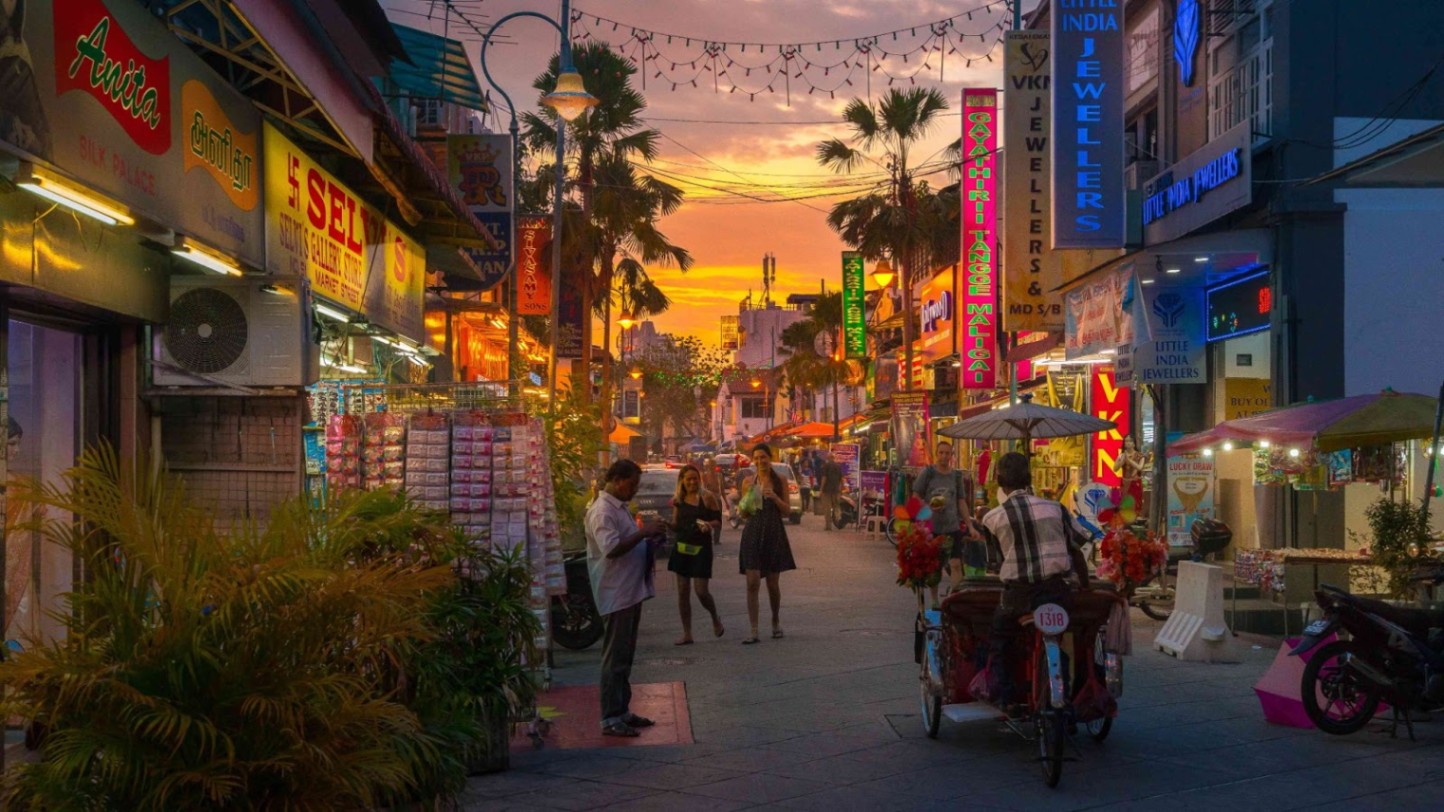 Some of the best spots to grab a bite of Malaysian street food are located at one of the oldest streets in the city - seafront Gurney Drive and Chulia Street, which are popular destinations for tourists and locals.
The U-shaped Rainbow Skywalk located on the city's tallest skyscraper is a sight to behold. It is an outdoor glass viewing platform suspended 68 floors up in the air, so this is not for the faint-hearted! For another spectacular view of the city, you can always take a tram up the top of Penang Hill and admire the cityscape at night.
Gunung Mulu National Park
Named after Mount Mulu, the Gunung National Park is a tourist hotspot for travelers who wish to experience a one-of-a-kind adventure. The park offers many opportunities for trekking, hiking, caving, as well as hanging out at hot springs, and looking at the spectacular scenery, making it one of the UNESCO World Heritage Sites.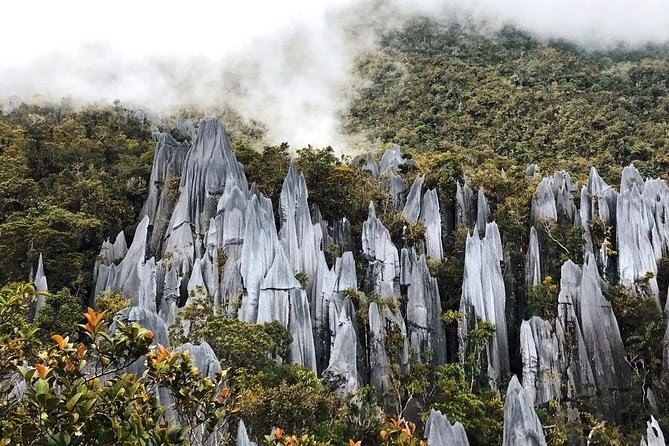 People who wish to climb the summit of Mount Mulu may do so by trekking 24 kilometers with an elevation of 1,200 meters. However, easier and more manageable trails are available for those who want to relax on their way to the top.
Aside from Mount Mulu, the park also features several caves inhabited by a million bats, situated into the surrounding rainforest and karst cliffs. The Sarawak Chamber Cave, the largest cave chamber in the world, can be found here. However, it can only be explored as part of a guided tour.
Kuantan
Located right against the South China Sea, Kuantan's claim to fame is its gorgeous beaches, such as the Teluk Cempedak Beach. Just a few minutes from the city center, Teluk Cempedak features a clean shoreline lined with trees. The Cherating Beach nearby is home to a turtle sanctuary and a cultural village selling traditional batik.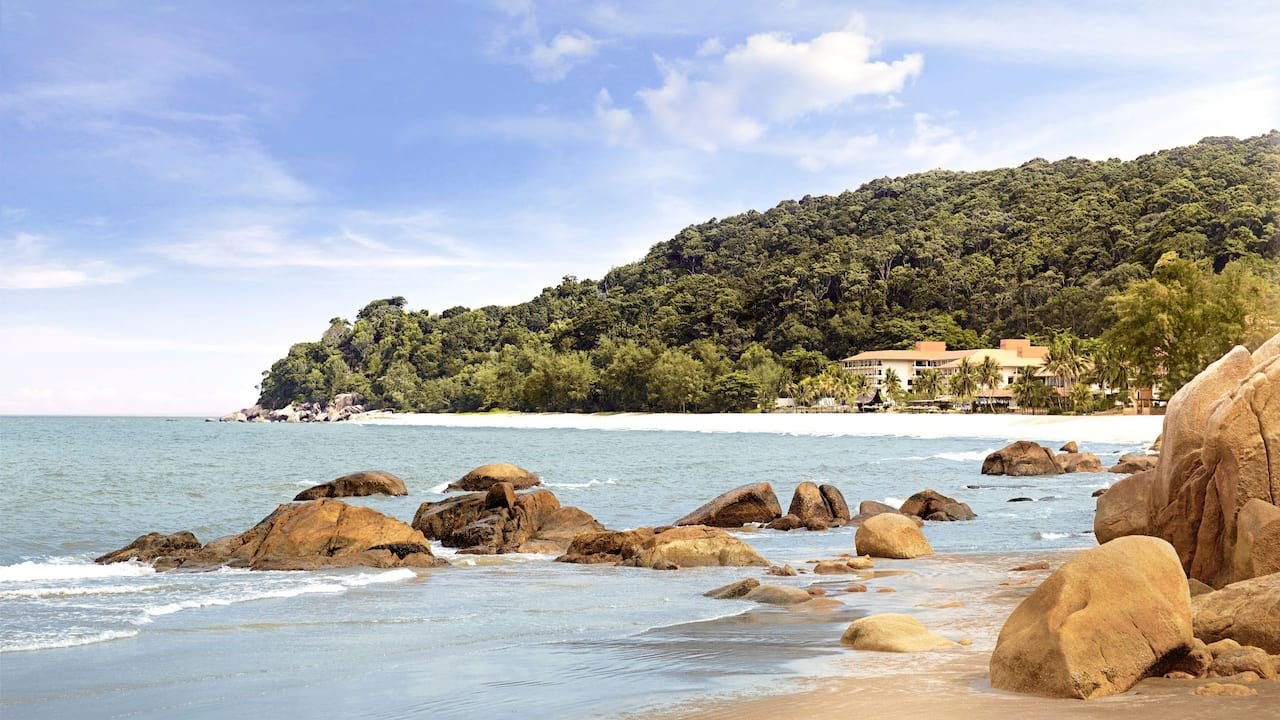 Another popular attraction is the Sungai Pandan Waterfall and Esplanade Park, where you can do various activities such as hiking, swimming, or simply exploring surroundings. You can take a boat from the watermark to catch a glimpse of the breathtaking city.
Another worthy and unique place to visit is the Tin Museum which is located on the site of a former underground tin mine. You can also visit a hanging rope bridge and the Charah Caves complex, which shelters a large reclining Buddha. You can get there by an hour-long hike among tropical palm trees.
Batu Caves, Selangor
Located less than an hour from the country's capital, Kuala Lumpur, the magnificent Batu Caves is a complex with three main caves and a series of smaller caves. Most of the caves contain statues and century-old shrines dedicated to the Hindu gods.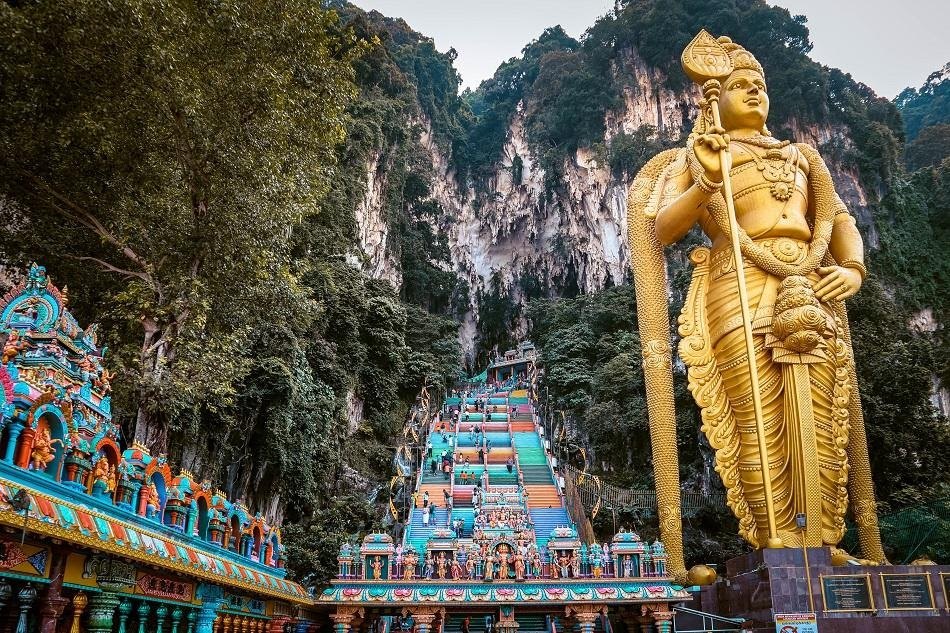 The main cave, called the Cathedral Cave, is atop a huge, colorful staircase with 272 steps to climb up and make your way to discover a space decorated with intricate statues, altars, and lights. Before climbing the stairs, you will be greeted by a 43-meter-tall golden statue of Lord Murugan.
The cave is best explored via a guided tour to learn about interesting facts on the cave's history and formation. However, should you want to explore the cave yourself, visitors are welcome to do so. People flock to the cave in January to celebrate the Hindu festival of Thaipusam.
Conclusion
Malaysia is truly a country worth a visit because of its breathtaking scenery, unique landscapes, diverse culture, and great cities. Here are just some of the numerous must-visit places to include on your itinerary to ensure that you have an incredible experience in this country.