The best art galleries and museums in the world have become tourist attractions today. These art museums are homes to a vast majority of the most valuable paintings, sculptures, and artifacts. But these destinations are not only for art enthusiasts!
Art museums are also havens of knowledge that provide us with a valuable opportunity to navigate our history through the history of creative expressions. To help you start your journey, we've rounded up a list of the top 7 best art museums and galleries from more than fifty thousand museums in 202 countries.
Buckle up as we take you to the best art museums around the world! You won't want to miss out on a chance to visit these hubs of culture, history, and life!
The Museum of Qin Terracotta Warriors and Horses in Xi'an – China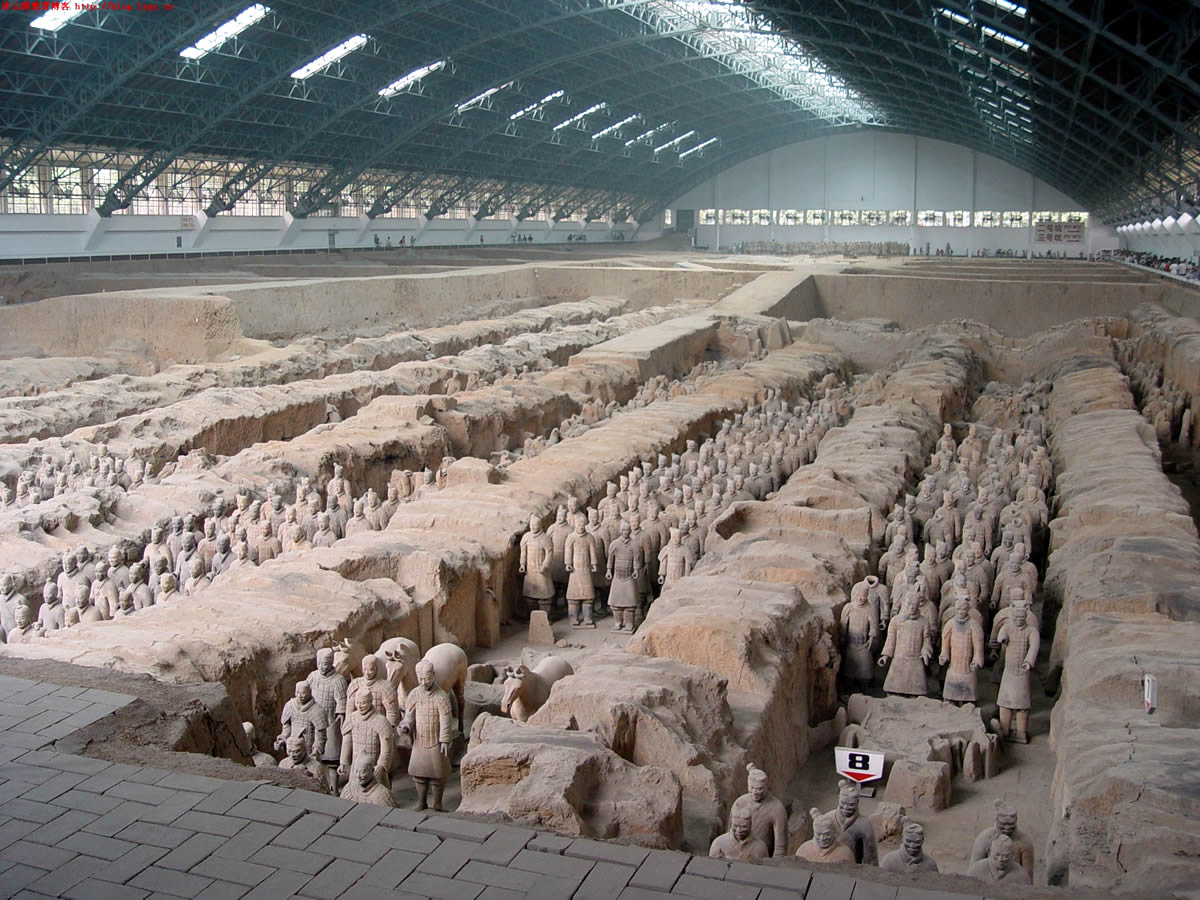 In this mausoleum and museum, the ancient Chinese funerary art of terracotta carvings captures the armies of Qin Shi Huang – China's first emperor. Local farmers discovered the terracotta army, which dates back to the early third century, just outside Xi'an City in 1974.
It is estimated that there are over 8,000 warriors in the three pits inside of the mausoleum, 130 chariots with 520 horses, and 150 horses for the cavalry. Visitors can also genuinely appreciate the Terracotta Acrobatics Museum, the Museum of Terracotta Civil Officials, the Stone Armor Museum, and the Bronze Chariot and Horse Museum on the same site.
Address: Lintong, Xi'an, Shaanxi, China, 710612
Operating Hours: 8:30 AM to 5:00 PM, daily
Admission Fee: Free for children under 1.2-meter height, regular fee starts at 120 yuan.
Brandhorst Museum – Germany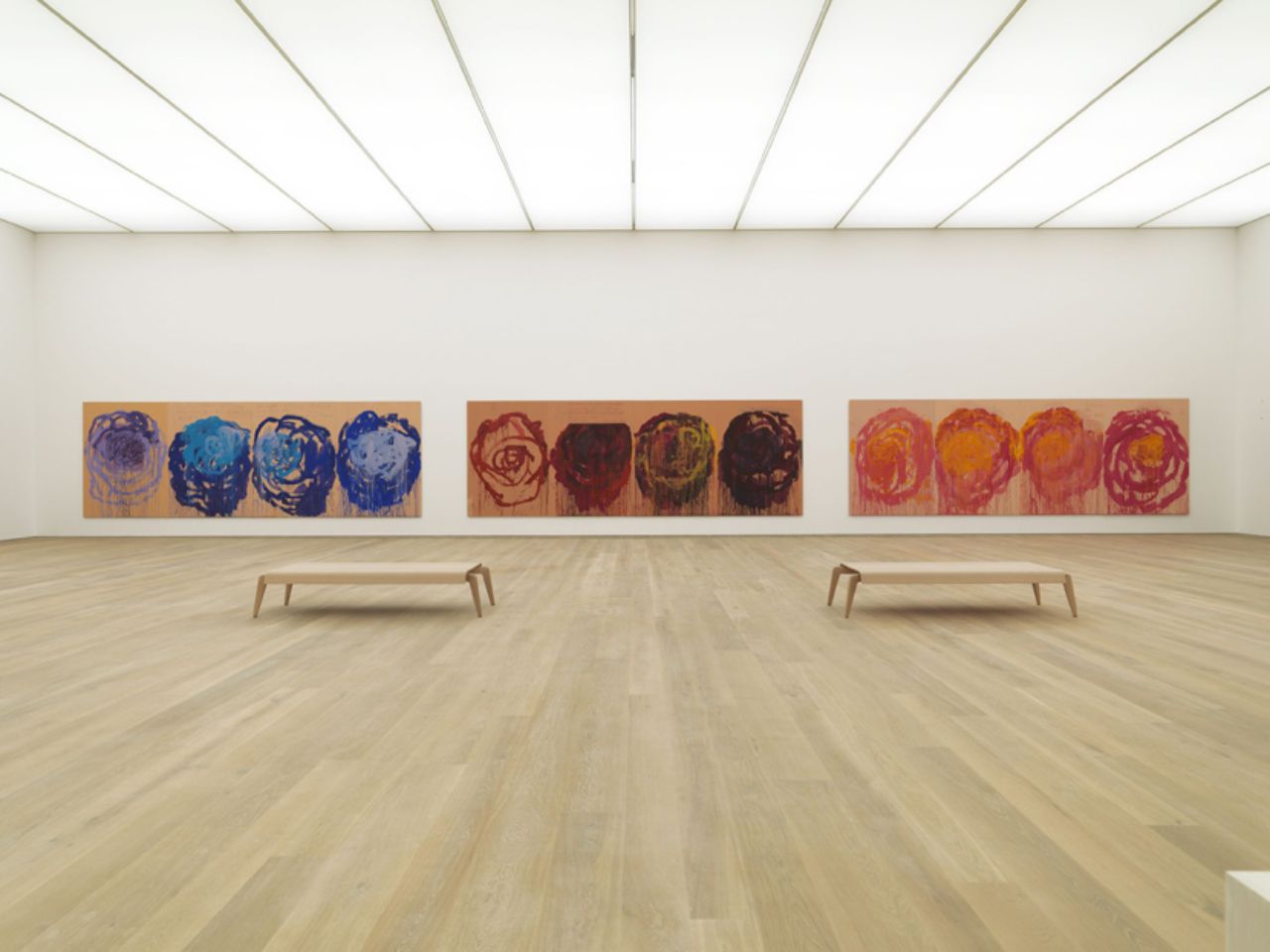 The Brandhorst Museum is a German contemporary art museum that is new yet extremely regarded as one of the world's best. It was opened by the German State of Bavaria in 2009 to house and display Anette Brandhorst's incredible contemporary art collection. The museum also included her husband Udo Fritz-Hermann, heir of Fritz Henkel, founder of the renowned German chemical business.
Brandhorst's exceptional collection, donated to the state after Anette Brandhorst's death, includes a wide range of ground-breaking works by performers and artists such as Andy Warhol, Cy Twombly, Gerhard Richter, Damien Hirst, Jean-Michel Basquiat, and Alex Katz.
The unique two-story building of the museum, with its multi-coloured façade consisting of thousands of ceramic louvres glazed in multiple colours, contains three distinct exhibition zones connected by stairs.
Address: Theresienstraße 35a, 80333 München, Germany
Operating Hours: 10:00 AM to 6:00 PM (daily except Thursdays when it's open until 8:00PM)
Admission Fee: Regular ticker starts at $6.92.
Solomon R. Guggenheim Museum, New York – USA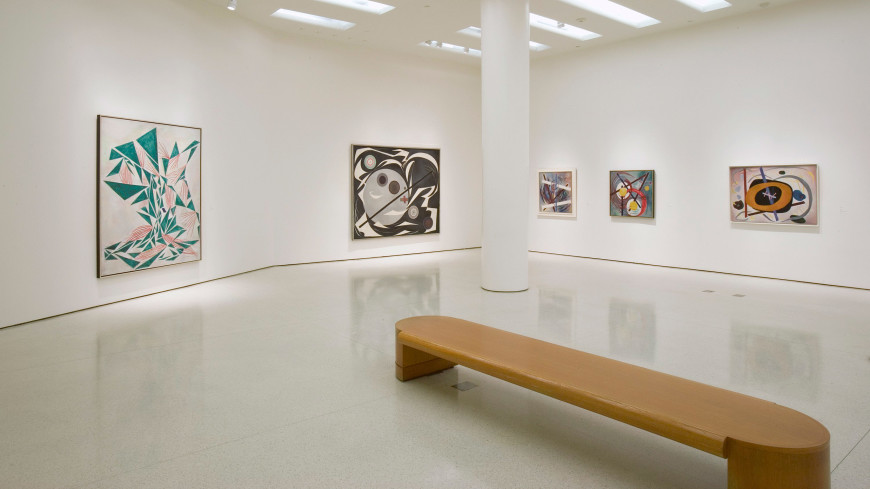 The Solomon R. Guggenheim Museum in New York, designed by Frank Lloyd Wright, is an internationally known art museum and one of the 20th century's most notable architectural icons.
The Guggenheim Museum today is an ever-evolving institution dedicated to the art of the 20th century and beyond, founded on a collection of early modern masterpieces.
Address: 1071 5th Ave, New York, NY 10128, USA
Operating Hours: 10:00 AM to 9:00 PM, Tuesdays / 10:00 AM to 5:30 PM, Wednesdays to Fridays / 10:00 AM to 8:00 PM, Saturdays / 10:00 AM to 5:30 PM, Sundays to Mondays
Admission Fee: Regular tickets start at $25.00 USD.
The Musée du Louvre – France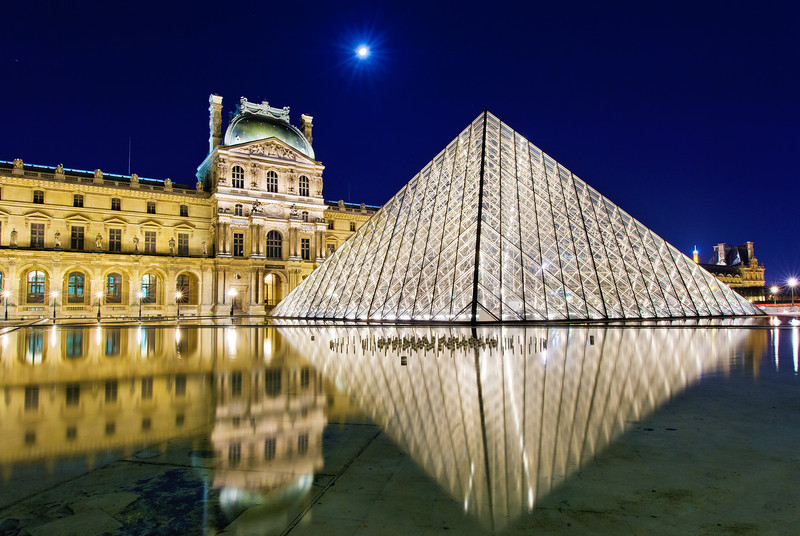 The Louvre Museum has much more to offer than the Mona Lisa of Leonardo da Vinci. The Louvre functioned as a royal monarchy palace during the 16th century until King Louis XIV transferred the royal residence to Versailles.
The Louvre was launched as a museum by the National Assembly in 1793, beginning its reputation as the most significant art museum in the world. Samothrace's Winged Victory and Psyche Revived by Cupid's Kiss are just a few of the Louvre's approximately 380,000 artworks.
Address: Rue de Rivoli, 75001 Paris, France
Operating Hours: 9:00 AM to 9:45 PM, Wednesdays and Fridays / 9:00 AM to 6:00 PM Thursdays, Saturdays to Mondays
Admission Fee: Free admission to the Musée du Louvre every Friday from 6:00 PM to 9:45 PM. The museum is free for visitors under the age of 26 regardless of country of residence. Regular tickets start at €17.
Museo Nacional Del Prado – Madrid, Spain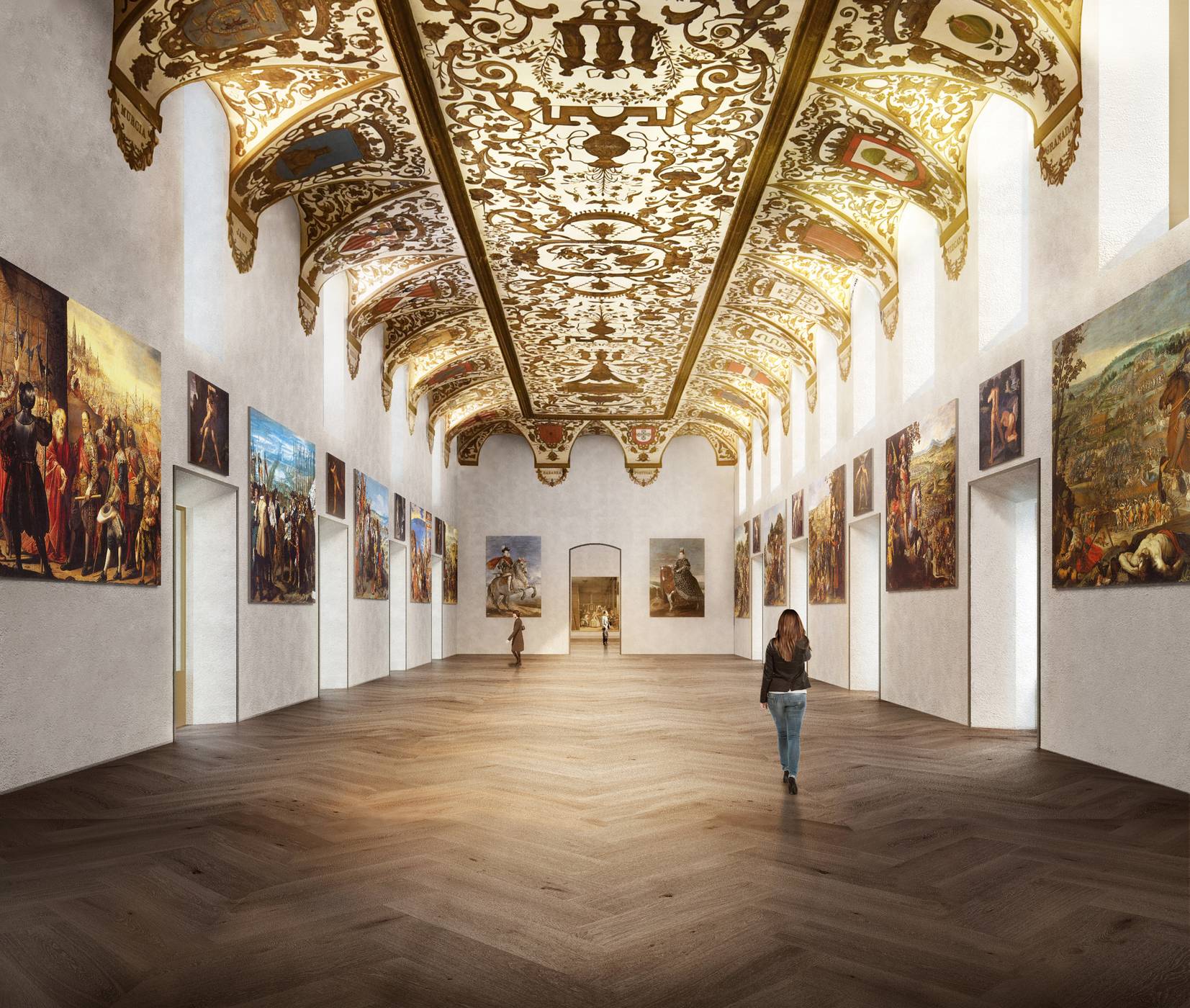 The Museo Nacional Del Prado, designed by famous architect Juan de Villanueva, serves as the national museum of Spain. It features numerous Spanish artists, including Diego Velázquez and Francisco Goya. The construction of the Prado in 1785 was ordered by King Charles III to house the Cabinet of Natural History.
Later, in November 1819, King Ferdinand VII declared the building the new home of the most significant and valued paintings and sculptures in Spain.
In 2016, the Prado announced that British architect Norman Foster and Carlos Rubio Carvajal would be renovating the Hall of Realms. The Hall of Realms was once part of the Buen Retiro Palace, as an extension to the museum of $32 million.
Address: Calle de Ruiz de Alarcon, 23, 28014 Madrid, Spain
Operating Hours: 10:00 AM to 8:00 PM, daily
Admission Fee: Free on Mondays to Saturdays, 6:00 PM to 8:00 PM only and Sundays at 5:00 PM to 8:00 PM / Regular tickets start at €15.00 EUR.
The National Gallery in London – United Kingdom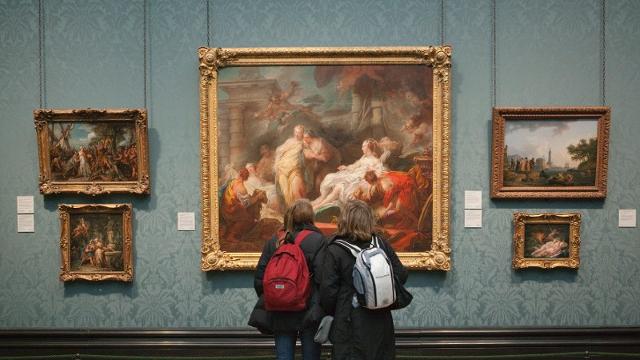 Located on Trafalgar Square's north side, the National Gallery of London houses the 13th-19th-century national collection of Western European sculptures.
Opened in 1838, Parliament decided that Trafalgar Square would be the ideal setting for a free museum for its central place, providing easy access to the paintings for individuals of all social classes. The permanent collection comprises Jan Van Eyck's The Arnolfini Portrait and Paul Cézanne's The Great Bathers.
Address: Trafalgar Square, Charing Cross, London WC2N 5DN, UK
Operating Hours: 10:00 AM to 6:00 PM, Mondays to Wednesdays / 10:00 AM to 9:00 PM, Fridays
Admission: FREE
Rijksmuseum – Amsterdam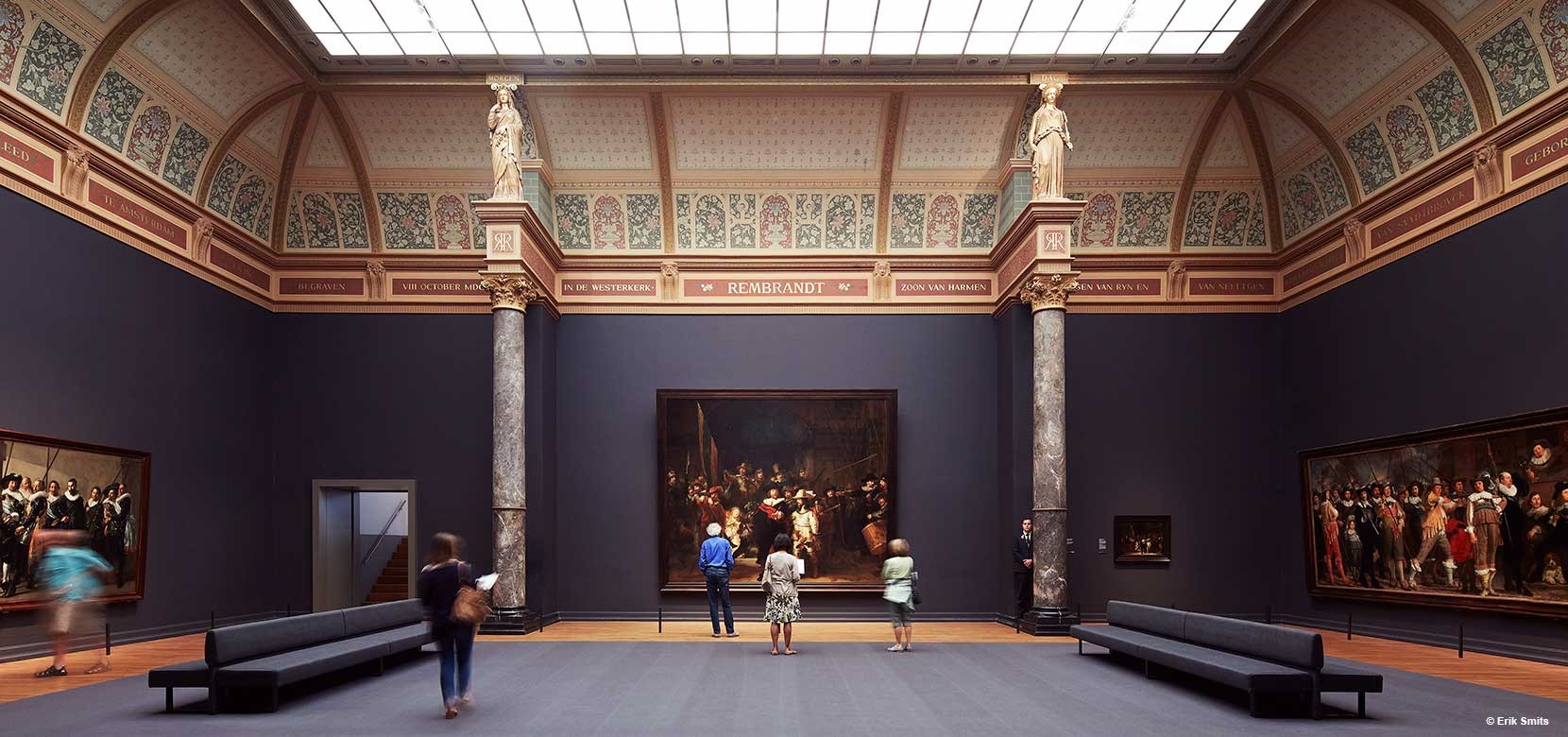 Rijksmuseum, formerly known as the National Art Gallery, opened on May 31, 1800, with over 200 paintings and historical objects on display for the first time. King Louis Napoleon ordered the collections to be moved to the new capital of the Kingdom of Holland, Amsterdam, soon after taking the throne.
The collection includes one million historical and cultural objects, with the first purchase of the museum, Jan Asselijn's The Swan, remaining one of the most renowned pieces of Rijksmuseum.
The Rijksmuseum is the Netherlands' biggest art museum and features an impressive collection of world-renowned works by masters such as Vincent Van Gogh, Johannes Vermeer, Frans Hals, and Rembrandt van Rijn.
The museum was designed by Pierre Cuypers. Today, the Rijksmuseum Research Library is part of the Rijksmuseum and is the best and the largest public art history research library in The Netherlands.
Address: Museumstraat 1, 1071 XX Amsterdam, Netherlands
Operating Hours: 9:00 AM to 5:00 PM, daily
Admission Fee: Ticket online €19, at the ticket counter €20
Conclusion
Don't miss the chance to see the wonders of these art museums. They are not only there for field trips and class shows. Art and history, in general, are mirrors of history, culture, and life. For more museums, click here.