There are thousands of different credit card options available today. This is why competition between credit card providers is more about perks and lower fees to attract more users. Many often provide travel rewards while others offer cashback rewards.
What if you discover a card that offers both and then more? The UOB Visa Signature Credit Card is just that type.
Discover all of the essential information you need to know about the UOB Visa Signature Credit Card in this article.
Key Features of the UOB Visa Signature Credit Card
The UOB Visa Signature Credit Card has some of the most stacked features out of any credit card that you'll find on the market today.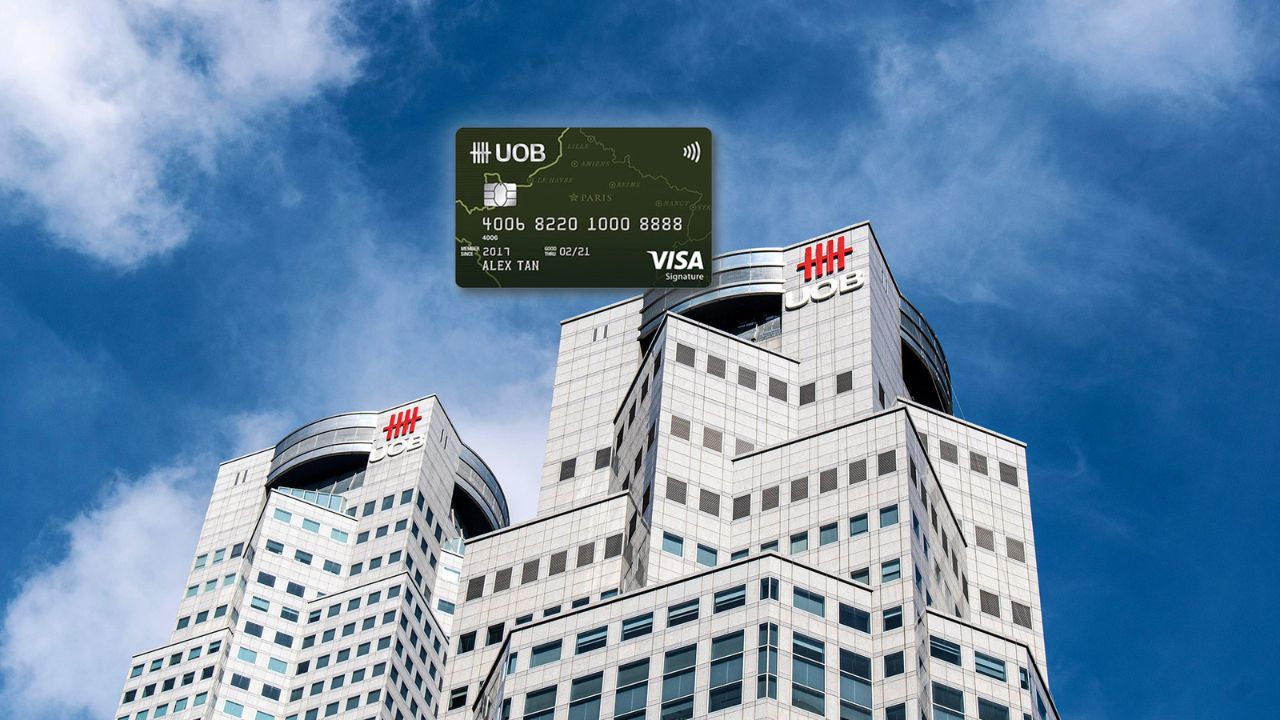 With this credit card, you get to earn as much as 10% instant cashback on all participating merchants when you use the card for purchase with the help of the UOB Rebate Program.
You also get more savings when you use the card for gas purchases. For example, at Shell stations you earn up to 20.8% savings, and with SPC you can earn up to 24%. You can also use the card at different participating establishments like Baker & Cook, Cellarbration, Feng Tian Xiao Chu, Hard Rock Cafe, Mr. Coconut, PastaGo, and many other brands.
Use the card for groceries to get more savings than your usual credit card as well.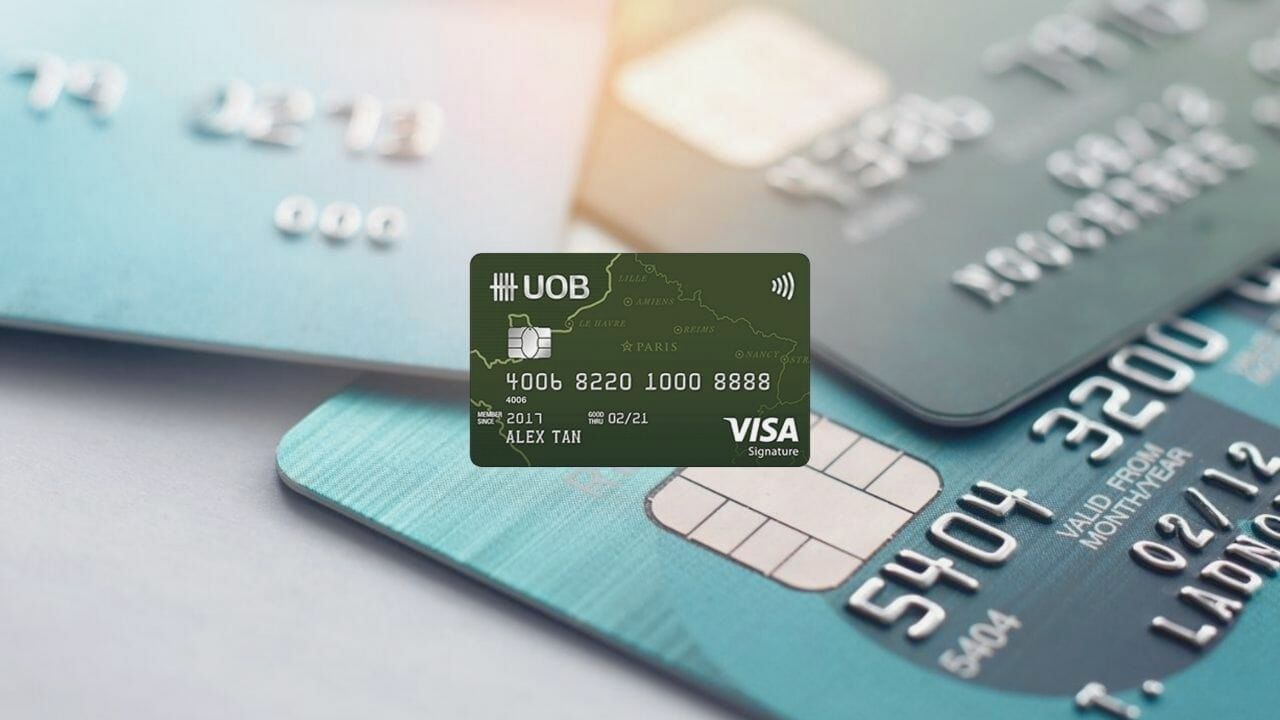 Dining, Shopping, and Overseas Travel Perks
Apart from the key features that you'll get, the UOB Visa Signature Credit Card also has a lot more perks than your usual credit card. You'll receive 20% off when dining at establishments like Club 5 and others.
You'll also receive 20% off on takeaway from partner restaurants and even 10% off your bill at Baker & Cook. The card also offers online shopping discounts, with deals when you spend a minimum amount on Shopee and Sheng Siong Online as well as additional discounts at La Mer.
This credit card is also great for travelers, with its Public Conveyance Personal Accident coverage of S$500,000 and medical assistance of up to S$50,000.
How to Get the UOB Visa Signature Welcome Offer
The UOB Visa Signature Credit Card also has a welcome offer for those who have signed up for the card.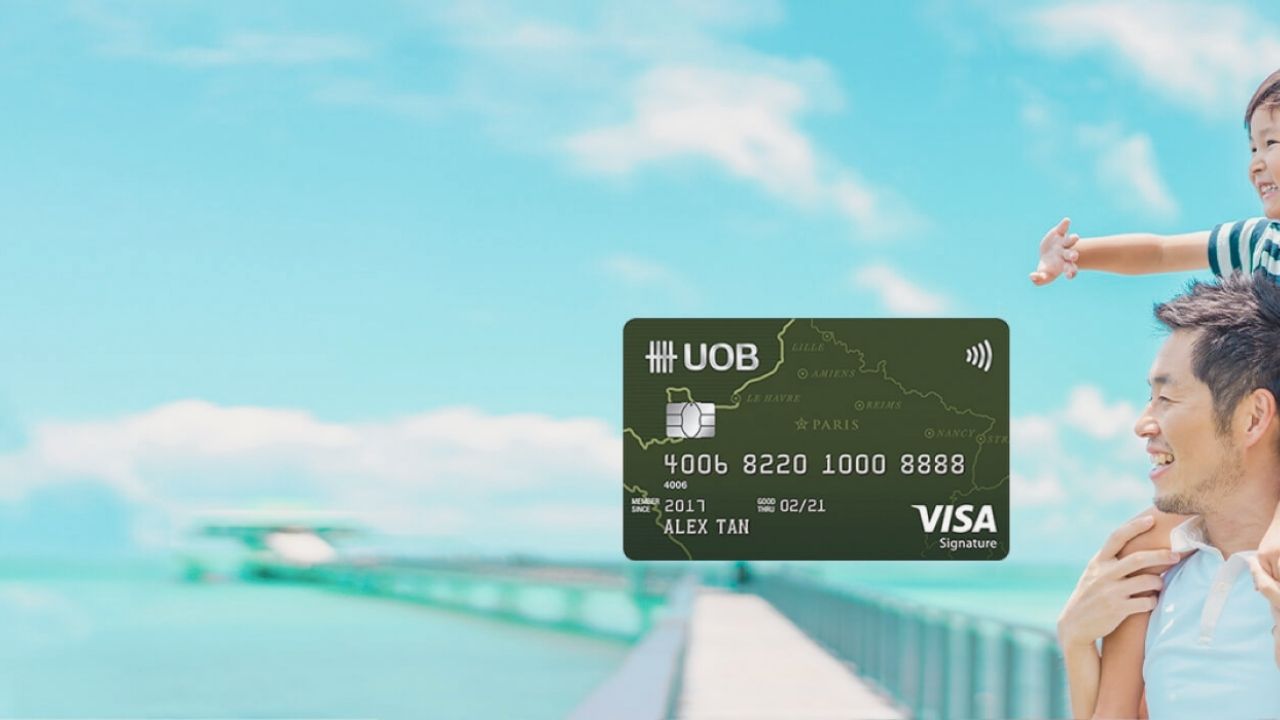 Many credit cards often force you to spend thousands of dollars in the first few months just to get a mere few hundred dollars worth of rewards points.
With this credit card, you can get a S$350 Grab voucher if you have spent a minimum of S$1,000 per month in the first two months of receiving the card.
This is a great way for you to get free rides through Grab and be able to use the card. Take note of the applicable terms and conditions that apply for this welcome offer.
Learn How to Earn Rewards
Rewards programs encourage you to use your cards for different transactions to accumulate points and use them to redeem rewards.
For the UOB Visa Signature Credit Card, you get 10 UNI$ per S$5 you spend on online transactions, contactless payments, petrol, and any other overseas transactions that you make. You'll get 1 UNI$ from all other transactions you make including groceries and dining.
You can then use your earned UNI$ for a cash rebate or redeem them for dining, shopping, and travel vouchers that are accepted in over 100 participating merchants.
Fees and Other Charges
When it comes to fees, UOB Visa Signature cardholders will need to pay an annual fee of S$214, though it will be waived for the first year.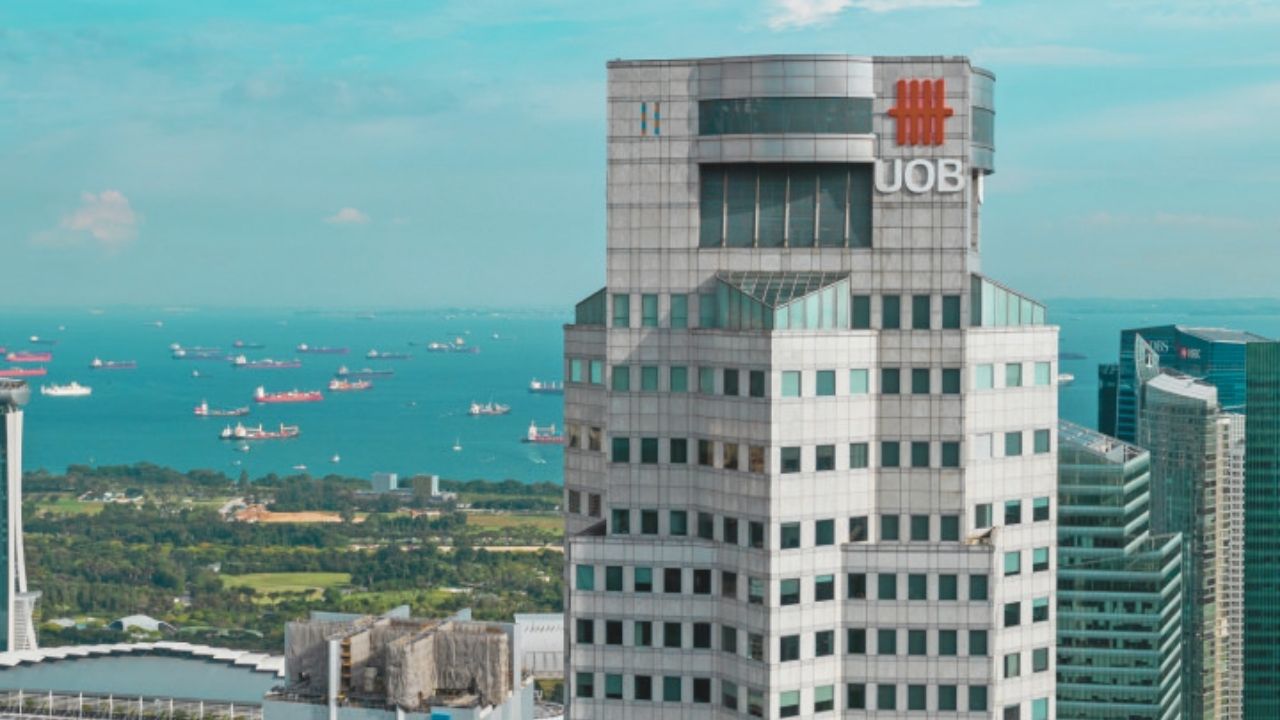 Supplementary cards pay S$107 as a yearly fee. The estimated interest rate can go up to 26.9%, and the card also comes with a foreign transaction fee of up to 3.25%.
Cardholders will also be charged 28.0% interest on cash advances. The minimum payment is 3% of the current balance or S$50.
If you have not made the minimum payment on your due dates or if you have paid after your due date, you will incur a S$100 late payment charge.
Other Benefits You'll Get from the Card
You can use the UOB Visa Signature Credit Card to make contactless payments using FavePay.
FavePay may not be as widely available as Visa, but when you have this cashless mobile payment method, you can earn as much as 10% cash back. Link your credit card to the mobile app and you can use it to pay for your transactions.
The app is widely accepted in over 13,000 participating merchants and establishments, much like how you would pay using your UOB Visa Signature Credit Card.
The UOB Visa Signature Application Process
To proceed in applying for the UOB Visa Signature Credit Card, head over to the nearest UOB branch and bring with you the required documents.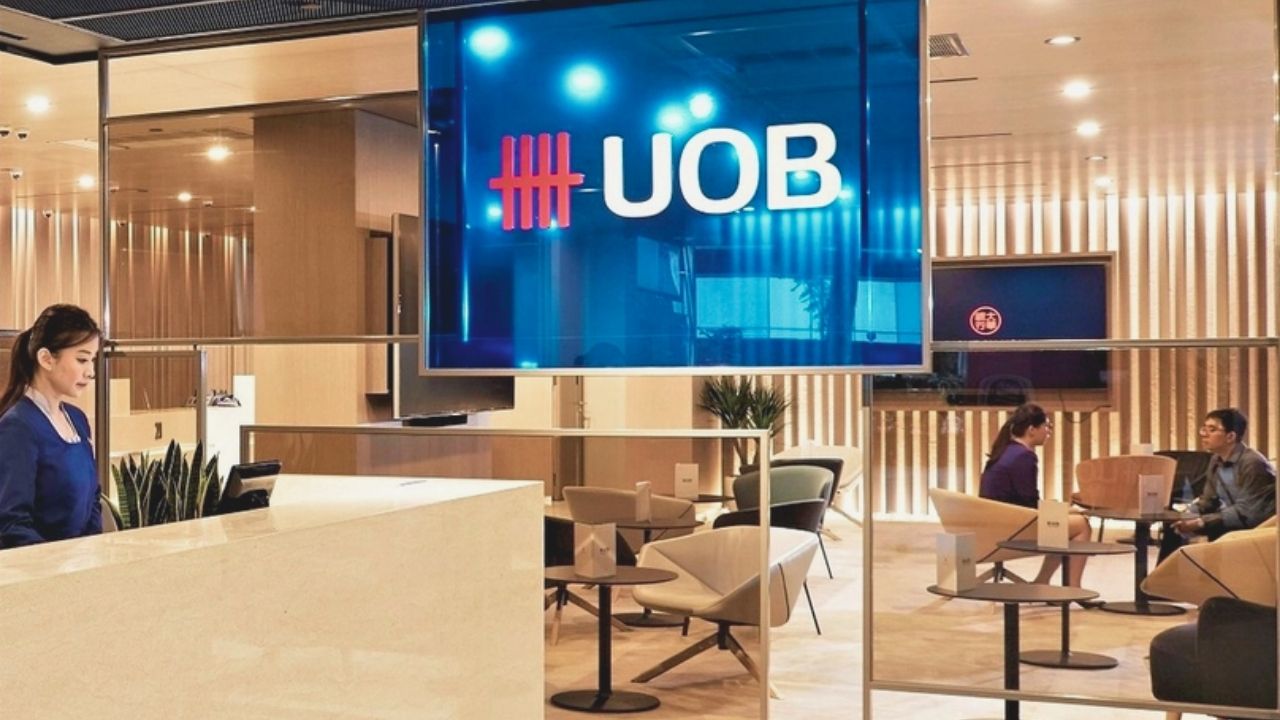 You can also check out their official website, search for the UOB Visa Signature Credit Card, and click "Apply". Enter the necessary information such as your name, age, address, and other details.
Make sure that you enter all the details correctly and submit all the necessary documents so the approval process will be smoother. Read the terms and conditions and review the application before clicking "Submit".
Then, wait to be notified that you have been approved. You will receive the card in the mail and you must activate it to begin using it.
Documents Required for Eligibility
You will need to prepare several documents if you're a Singapore citizen such as your NRIC, income documents like your payslip, and the latest proof of billing for the past six months such as your phone bill.
If you are a foreigner and you want to apply, you should submit your passport, employment pass, latest billing proof, and income documents.
Applicants must also be 21 years old and above and have a minimum annual income of S$50,000 for Singapore citizens and S$80,000 for foreigners.
Conclusion
The UOB Visa Signature Credit Card offers a lot of options that you can then redeem for rewards. If you live in Singapore, you can use this credit card and take control of your finances.
Note: There are risks involved when applying for and using credit. Consult the bank's terms and conditions page for more information.