Being one of Europe's popular budget airlines, flying Norwegian Air is a treat for frequent travelers. Apart from its low ticket prices, the airline is also a trailblazer in the industry…
The airline became the first to provide free Wi-Fi on all European routes in 2011. In 2015, it was also the first carrier in Europe to screen live television programs in the skies successfully. Aside from these innovations, Norwegian Air also provides excellent service at a budget-friendly cost.
So, if you're planning to travel with Norwegian Air, read on to know more about the airline and how you can find cheap fares with them.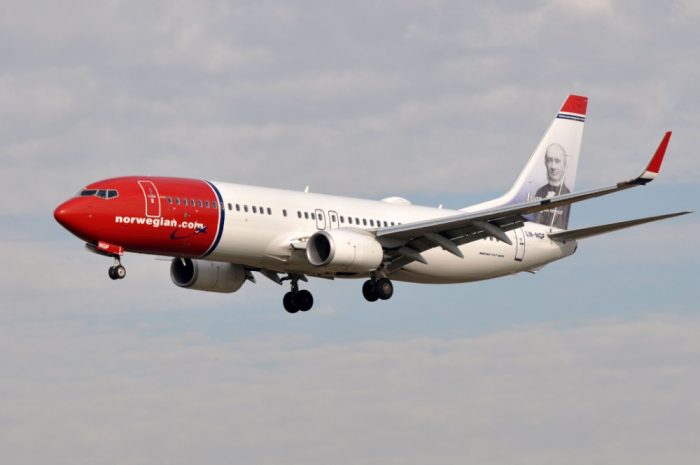 Where does Norwegian Air fly from?
You can board a Norwegian Air flight at three UK airports — Edinburgh, London-Gatwick, and Manchester. The airline flies to various European countries, some U.S. and Canadian cities, some parts of the Middle East, Morocco, and some destinations in Asia.
What are the cheapest months to fly with Norwegian Air?
Usually, the cheapest months depend on your destination. For example, the most affordable months to travel to Europe are from November to March and May to October in South America. In the U.S., you can usually see flight prices falling in January (end of the holiday season) and September (start of the school year).
Where can you find cheap Norwegian Air flights?
Aside from the official Norwegian Air UK site, you can also find the best deals on Opodo, Experian, Kayak, and Skyscanner.
Norwegian Ticket Fees
These are some of the ticket fees you can expect with Norwegian Air:
Service charge: GBP20 for LowFare
Seat reservation fee: GBP 7 to GBP 24 for most flights and GBP25 for long-haul flights
Hand-luggage fee: GBP 9 per kilo if you exceed the maximum 10kg allowed
Checked baggage fee: GBP 40 (domestic) and GBP 70 (international) per item. 
Passengers should also take note of miscellaneous fees, such as name change (GBP 55) and rebooking (GBP 55) in addition to the price difference.
You should also pay an air passenger duty fee worth GBP 13 (lowest class) and GBP 26 (standard rate) for flights less than 2,000 miles, as well as GBP 75 (lowest class) and GBP 150 (standard rate) for trips over 2,000 miles.
Norwegian Air does not provide meals. You may need to purchase food items, such as non-alcoholic drinks (GBP 1 – GBP 2), alcoholic drinks (GBP 4 – 15), snacks (GBP 1 – 5), and fresh food (GBP 4 – 10).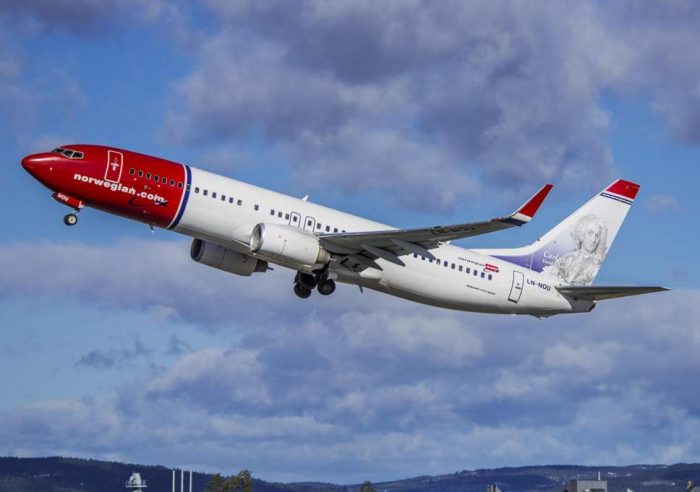 Norwegian Air Rewards Program
You can earn the carrier's CashPoints if you are a frequent traveler and if you purchase from the airline's hotel, car rental, or online retail partners. By signing in as a member of Norwegian Reward, you can get a new reward in every six flights valid for 12 months.
You can use the bonus points for flight tickets, seat reservation, extra baggage, booking changes, and cancellation insurance. Always check the Norwegian Air website for special offers!
Norwegian Air Flight Booking Tips
Travelling on a Norwegian Air flight requires preparation. If you want to travel on a shoestring budget, you should look for the best deals on the price comparison sites provided above.
You must also travel light by limiting each bag (when you have 2 or more) to less than 20kg to avoid paying for baggage fees (11 GBP per kilo over).
Lastly, to avoid missing your flight, you should arrive at the airport at least 3 hours before departure.