Are you in need of a personal loan that you can help you take control of your finances with a low representative APR?
The HSBC Personal Loan is designed to give you competitive interest rates and affordable monthly repayments.
Interested in applying for this loan? Read on to find out how.

Benefits and Features of an HSBC Personal Loan
One of the best features of the HSBC Personal Loan is that it allows you to borrow anywhere from £1,000 to £25,000. Even better, HSBC gives you the chance to spread your repayments from a period of one to five years if you have a loan of £15,000 or less.
On the other hand, for loans that exceed £15,000, you can spread your repayments over a period of one to eight years. You can also make overpayments without incurring extra charges, thereby reducing the interest rates you might have to pay.
Your APR is subject to vary based on your circumstances, but you can rest assured that HSBC offers competitive interest rates, ranging around 3.3%.
These perks alone help you have an easier time paying for your loan without hurting your wallet. Moreover, if you happen to need more funds, you can also top up your existing loan.
Now that you're familiar with some of the benefits and features of this personal loan type, read on to learn about eligibility and how you can apply for one today.
How to Apply for an HSBC Personal Loan
To be eligible for this loan, you need to be over the age of 18 and a resident of the United Kingdom. You must also have an annual income or pension before tax of £10,000 or more. Another requirement is having a bank or building society account with a Direct Debit facility.
Some of the documents that might be asked of you include your personal information, contact details, and salary and employment information. The personal loan is not for customers with Basic Bank accounts.
Once your application is approved, you can take out an HSBC Personal Loan starting from £1,000. The maximum amount you can borrow is £25,000. For those who currently have an account with HSBC, you will get a decision instantly. For new applicants, a decision will be given within 2 to 5 working days.
You can apply for an HSBC Personal Loan by filling out the application form on the HSBC website. You can also apply via the mobile app or through a nearby branch.
HSBC Personal Loan Fees and Charges
You should always pay attention to the associated fees and rates that come with a financial adventure like a loan.
Take a look at these representative fees and rates that you can expect with an HSBC Personal Loan (based on an average loan value of £10,000 over 36 months). For more details on the fees you can expect, refer to the monthly calculator on the HSBC website.
Representative APR – 3.3%
Late payment fee – may apply for payments made after the due date
Monthly repayment – £291.92
Early Repayment – charged with one month's interest
Overall, depending on the loan amount you choose, you may receive an APR between 3.3% and 21.9%.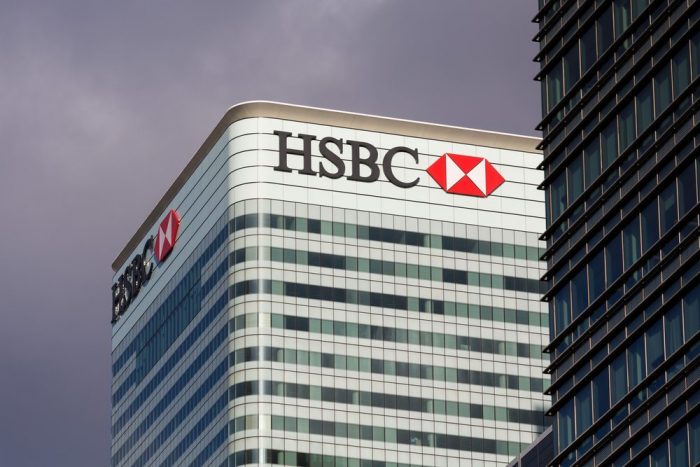 Contact HSBC
If you would like to contact the bank with questions, you can call 011 44 1226 261010. You can also visit their main address at 8 Canada Square, London E14 5HQ, United Kingdom.
Conclusion
Overall, an HSBC Personal Loan is a great choice if you are interested in getting competitive interest rates and affordable monthly repayments. Visit the HSBC website and start your application to check if you are eligible for one today.

Note: There are risks involved when applying for and using credit. Consult the bank's terms and conditions page for more information.