On the hunt for budget-friendly EasyJet flights? You've come to the right place. It may seem difficult finding good deals, but with this guide, you'll find it easier to find the right flights that offer the best value for your money. Check out what EasyJet has to offer with tips on how to get the best flight deals below:
Where does EasyJet fly from?
When you choose to fly with EasyJet, you can get access to flights departing from many airports in the UK. Some airports include Aberdeen, Belfast, Bristol and many other places in the UK. If you are in London and Central Scotland, you will be glad to know that this airline caters to all airports in these two areas.
What are the cheapest months to fly with EasyJet?
Keep in mind that some months may be more expensive than others, especially if it is during summer or coincides with holidays such as Christmas. This is why you should consider travelling in low season.
For example, if you are planning to visit Croatia, your entry and exit points are cheap from Edinburgh and Dubrovnik. With EasyJet, you might want to fly in October as the airline's calendar shows low rates for this period.
Where to find cheap EasyJet flights?
If you are looking for the best EasyJet deals, you can start by using various booking platforms, including Skyscanner and Jetradar, to find the cheapest dates. Using these websites, you can simply enter your desired airport of origin, destination and preferred travel dates. These platforms will display the best flight options, as well as cheap deals on surrounding dates. You can also check out the airlines' special offers page (or sign up for email updates) to find amazing promo deals you probably won't find elsewhere.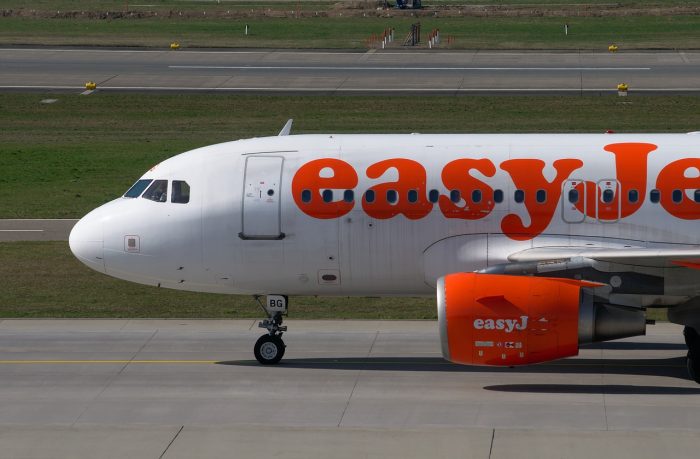 Example EasyJet flight deals
A great EasyJet deal on flights from Edinburgh to Dubrovnik departs on October 19, 2019 and returns on October 26, 2019. These flights are going for as low as £105 return on Skyscanner. When you book using EasyJet's website, you can find the flight for the same price, however you may have access to extra features, such as the rewards program. And don't forget about their special promotions page as well.
EasyJet ticket fees
According to EasyJet, all standard flight rates include taxes, fees and charges. However, base tickets only include one cabin bag, not hold luggage. If you want additional baggage allowance, you can add it as an extra upon purchasing your flight online. This will cost anywhere from £6.99 – £37.49 for up to 23kg. If you pay at the airport, it will cost £50.
EasyJet rewards program
If you decide to join the EasyJet Flight Club, you will be eligible for a variety of benefits which you can avail as a frequent flyer. This gives you access to price matching which allows you to get a refund if you find a cheaper flight with another airline. However, keep in mind that this program is invitation-only.
EasyJet flight booking tips
When you travel, make it a point to book ahead of time. This way, you'll secure a good deal before prices increase due to demand. Moreover, be wary of booking platforms that have hidden charges, causing you to spend more than you anticipated right at the very end of booking. Lastly, it is always wise to check the airline's website after finding the cheapest prices on booking platforms.